Overseas media criticize severely that well-known smartphone manufacturers will produce copies of iPhone X all together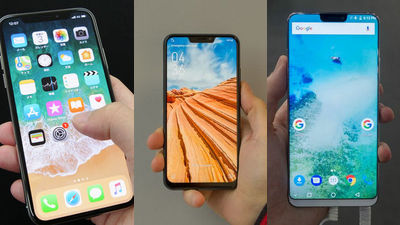 It appeared at a memorable timing to celebrate the 10th anniversary of the iPhone appearanceiPhone XHowever, the selling price exceeding 110,000 yen becomes a nuisance, the number of shipments does not increase against the initial planning, and since 2018 it was "iPhone X ends in 1 yearWe are in a slump that is enough to jump out to the report saying. However, unlike ordinary consumers, smartphone manufacturers have gained a lot of popularity, and a new smartphone that closely resembles iPhone X's design is one of the world's largest mobile phone related exhibitionsMobile World CongressMany have appeared.

Bad iPhone notches are happening to good Android phones - The Verge
https://www.theverge.com/2018/3/4/17077458/iphone-design-clones-mwc-2018

It is a reporter of The Verge that he has been interviewing the Mobile World Congress for nearly 10 yearsVlad SavovSays, "At the Mobile World Congress so far, I did not see" a smartphone that boldly and cynically copied the iPhone "that I saw at the 2018 exhibition," the 2018 Mobile World Congress trend Is a "copy of iPhone X", it shows a surprise.

Particularly noteworthy is the cutout (notch) part at the top of the iPhone X display. In the case of iPhone X, various sensors used for "Face ID" which is a face authentication function are stuffed here.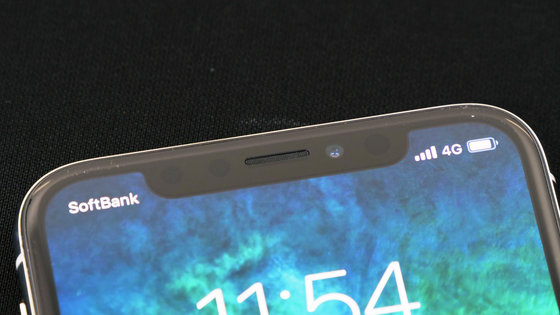 In contrast, smartphones who have copied only the appearance of iPhone X do not copy each Face ID function, but only the appearance is copied. In other words, although you can not use advanced face authentication like iPhone X, only the "disturbing" notches on the display are faithfully reproduced. "Noa N10"And" Ulefone T2 Pro "are representatives of such" terminal that copied only the appearance of iPhone X ". In addition, as in the following Ulefone T2 Pro, it seems that there are many cases where optimization of hardware and software has not been completed such as the clock at the upper right of the display being overlooked due to round corners of the terminal.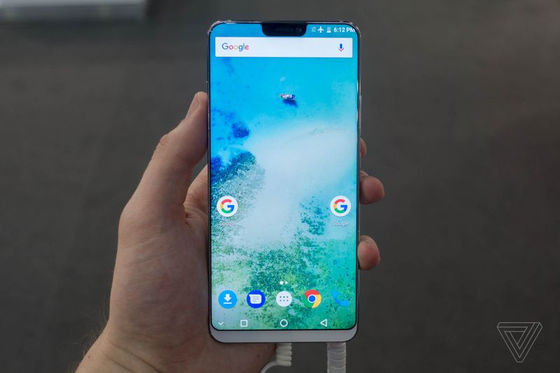 In addition, ASUS boasting worldwide popularity in the Zenfone series etc. also announces "Zenfone 5/5 Z" which is a copy of the design of iPhone X to about nice. "Zenfone 5 / 5Z" is not a smartphone that copied only the appearance design such as "Noa N10" or "Ulefone T2 Pro", but "good quality copy" that was copied firmly up to software such as face authentication function and animation character It seems to be said. Please read the following article for details on "Zenfone 5 / 5Z".

ASUS's "Zenfone 5" appeared as a graceful iPhone X was released - GIGAZINE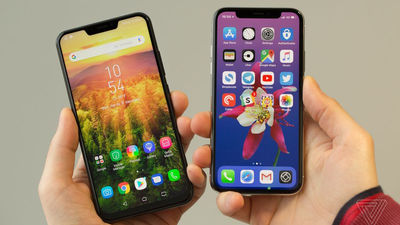 About "Zenfone 5 / 5Z" Savov says, "Sony's image sensor with a loud volume speaker, more than average pixels, an affordable price of approximately $ 499 (approx. 53,000 yen) and a seemingly promising smartphone While looking at how ASUS is consecutively connecting Apple with the "fruit company" in the presentation, saying, "If you copy an iPhone, you should at least avoid ridicule Apple" I wrote what I felt.

Our notch is smaller!pic.twitter.com/U5xWeAx9Ih

- Vlad Savov (@ vladsavov)February 27, 2018

It is clear that copying functions and designs that occur in the mobile industry is the best way to bring about technical improvements. However, Savov pointed out that many Android terminals copying iPhone X are not purely copying functions, but Savov notes that there are many things only to imitate the appearance, "This is obviously a good one It is not a trend, "he said. In the case of Apple's iPhone X, there are almost no bezels on the top, bottom, left and right of the display, and you can see that you've got a notch at the top of the screen for mounting the TrueDepth camera.



On the other hand, ASUS's "Zenfone 5 / 5Z", which is forced to have a high-performance in camera by adopting a face authentication function, has a margin not found in the iPhone X at the bottom of the display It is set up. If you effectively exploit such margins, you can think that "Can you design a display without notches?"



Savov said that ASUS released smartphones such as Zenfone 4 and Zenfone 6 do not have distinctive designs and pointed out what it is a difficult task to explain what it looks like, I guess why the manufacturer is copying the iPhone X's designs in an easy way, but still expressing it as "Zenfone 5 is a shameless iPhone X clone" and it critically criticizes it.

Just like ASen's Zenfone 5, the latest model of LG leaked at the Mobile World Congress "LG G7 Neo" ... ...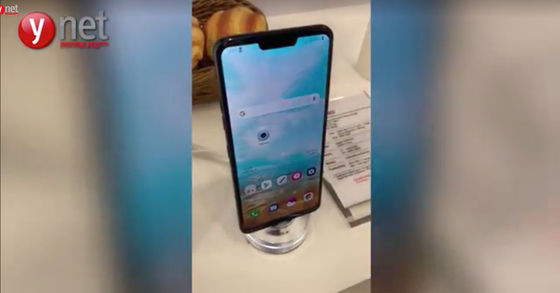 Huawei's "Huawei P20" is finished in a fair copy of the iPhone X's design. It seems that these terminals are slightly behind the launch so far, and it seems that the design resembles closely enough to make it think that it takes time to design to resemble iPhone X.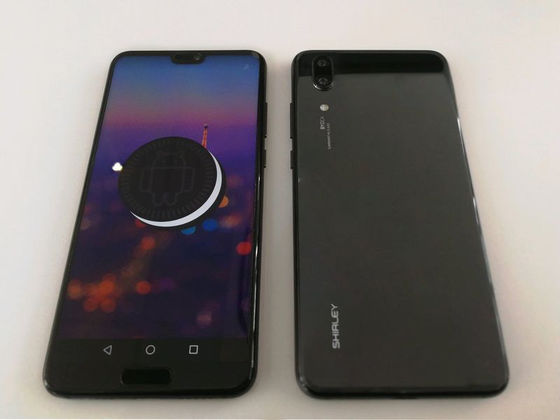 Because all smartphones are pursuing minimal design, how to add the features and appeal of the device by making the screen larger and shrinking the bezel is a big problem for smartphone makers. Although Apple came up with a dangerous bet that expresses the features and appeal of the device with cutouts at the top of the screen, most of the smartphone industry takes an easy response to take this design favorably and copy it as it is .

In addition to OnePlus's new terminal "OnePlus 6It is reported that there is the same notch as the iPhone X at the top of the display, and it is clear that smartphones that are similar in design to iPhone X will still appear. As for thisOnePlus 5 is very similar to iPhone 7Savov wrote that it is not surprising to think about it.

On the other hand, manufacturers' smart phones such as Samsung and Sony announced new terminals with distinctly different designs from iPhone X's copy terminals by following the design line of their own manufacturers, making clear differences from copy makers is showing.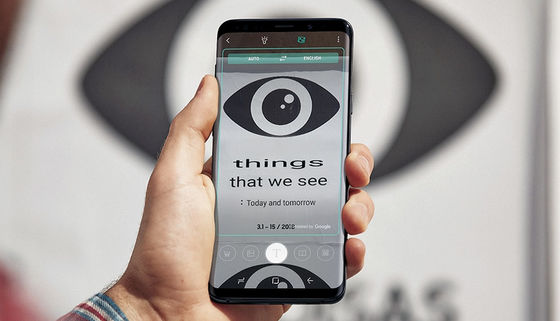 "Short-term thinking is leading the majority of Android makers in the wrong direction," and furthermore, "With this it is not possible to build original designs and philosophies," Savov said. In addition, Samsung, who stopped copying these things a few years ago and came to have its own design, now writes that he is definitely building his own design culture.

In addition, even without purchasing iPhone X or a new Android terminal, an application that can easily reproduce notches at the top of the display has also appeared.

App to add that extrusion on iPhone X display on Android, iPhone X Ideal for tasting mood now - GIGAZINE