Twitter regulates automatic posting bots, users who suddenly decrease their followers also appeared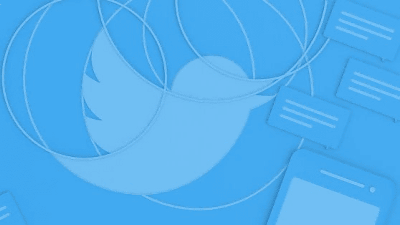 Twitter launched full-scale regulation of "BOTT" program which automatically posts tweets of the same content. It is already reported that freezing of bot accounts has begun and reports that followers have disappeared in units of 1000 people.

Automation and the use of multiple accounts
https://blog.twitter.com/developer/en_us/topics/tips/2018/automation-and-the-use-of-multiple-accounts.html

Twitter announced the Twitter rule amendment on February 21, 2018. The main content is to forbid posting of the same contents from multiple accounts. Twitter does not prohibit the use of multiple accounts themselves, but we prohibit acts that tweet or retweet the same content, spreading with multiple accounts. This means that Russian companies systematically used a large number of Tweet Bots to make political tweets in the US presidential election in 2016, thereby breaking the public opinion of the American people and influencing the voting behavior The problem seems to be in the background.

Please read, and note the March 23, 2018 deadline. Today, we're clarifying our own implementations.https://t.co/DDznLRjGvQ

- Twitter API (@ Twitter API)February 21, 2018

Details of specific regulations are as follows.

· It is prohibited to mutate the same or substantially the same contents (contents) with multiple accounts. Same content tweets are banned, not only simultaneous posting, but also schedule posting.
· Instead of making tweets with the same content, do not follow any specific tweets retweets, likes, or followers.
· However, regarding emergency information on disasters such as earthquakes and tsunamis, tweets of public tweets service are excluded from regulation.

As of January 2018 TweetDeck 's TweetDeck and Twitter API changes were notified, but TweetDeck users will not be able to select actions such as tweets, retweets, likes, followers with multiple accounts . Also, the same applies to third party applications, and by March 23, 2018 it is obliged to deal with the prohibition rule of multiple account differentiation. In addition, we will take actions such as suspension of accounts against rule violations.

Although Twitter started full-fledged measures against the same tweet, we are starting to strengthen the regulation on tweets of bots who are not humans. Thanks to the deleted political bot, the number of users that followers have drastically decreased continues.

Conservatives outraged by # Twitter Lockout
https://www.cnet.com/news/conservative-twitter-outraged-russian-bots-follower-purge/

Richard Spencer, co-author at AltRight.com on the Alternate right wing site, said he lost nearly 1,000 followers in a couple of hours.

I've lost close to 1,000 followers offer the past few hours.

Major purge underway.

- Richard Spencer (@ Richard BSpencer)February 21, 2018

However, some people insist that they are regulated but not bot. A hashtag "#TwitterLockOut" has appeared that shows that you have locked your account on Twitter.

Twitter's attack was not just a purge of bot accounts.

Proof: My account was locked.

No reasonable person can say say my account is a bot account.

All original content. I hardly even retweet.

This was an attack on Conservatives under the guise of a bot purge.#TwitterLockOut

- Mark Pantano (@ TheMarkPantano)February 21, 2018

This person who was asked to prove to be a human on Twitter muttered that he had lost 3000 followers though he should have followed up only human beings.

I was locked out last night. I received a notification I needed to verify myself, once a code was sent to my phone I was able to unlock it.

I'm now missing 3k followers,
as always I will follow back all people who seem real.#TwitterLockOut

- Minnesota Patriot (@ MinnPatriot)February 21, 2018