Nutritionists claim that 'pizza is better for breakfast than serial'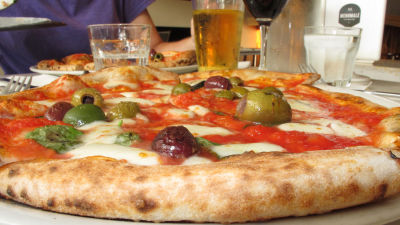 By
Mr.TinDC
For Americans,
pizza
is a good image of 'one of the foods that people love' and because the ingredients contain plenty of cheese and wheat, 'one of the foods that people shouldn't eat too much'. It is firmly established in both of the bad images. However, there were claims that cast doubt on that bad image. It is, as compared to the
serial
that has penetrated as a healthy breakfast in the United States Pizza is well suited to breakfast than the serial with the contents 'Do not be healthy?',
'Which is
the pizza and serial both the food in the wake of this
The controversy over 'Is it healthy and suitable for breakfast?
' Has become a hot topic.
Pizza Is A Better Breakfast Than Most Cereals, Nutritionist Claims «CBS Chicago
http://chicago.cbslocal.com/2018/01/30/pizza-breakfast-cereals/
'Cernals don't have enough protein for the body and oils for good health,' said nutritionist Chelsey Amer. 'One piece of average pizza and a bowl of milk and cereals are almost It contains the same calories. ' On the other hand, pizza contains more protein than serial, so 'I feel full and I don't have to feel hungry in the morning.'
For reference, the size of the pizza provided by
Pizza Hut, a
major pizza delivery company in the United States,
is slightly larger than the pizza in the Pizza Hut
in Japan, and the diameter of Japanese pizza is about 25 cm in M size, whereas in the United States 3 cm larger and individual size is 11 inches in diameter (about 28 cm). In addition, the L size in Japan is about 31 cm in diameter, and the Large size (L size) in the United States is 4 cm larger and 14 inches in diameter (about 35 cm).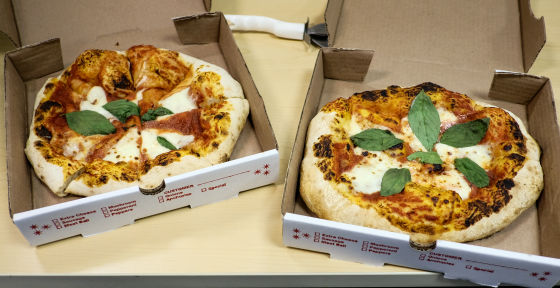 By
rpavich
Even Amer admits that pizza alone is not the perfect breakfast. However, on the other hand, if you choose a healthy pizza topping, one typical pizza piece contains protein, carbohydrates, fat, and vegetables, so it is a diet that can be consumed in a balanced manner to some extent.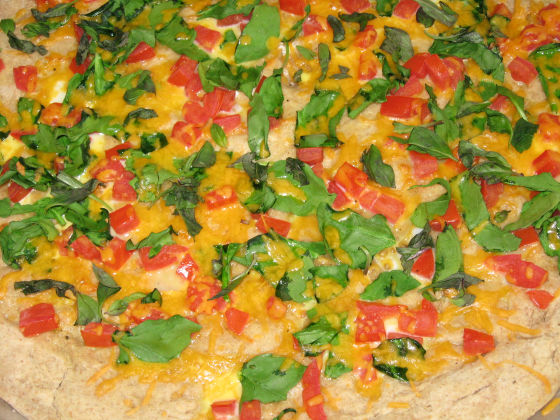 By
trapper keeper
The idea that pizza is healthier than serials is raised not only by those who think that pizza is nutritious, but also by those who have 'nutritional questions' about serials. New York-based health food blog
citnutritionally.com
said, 'The commercial brand cereals you see in commercials aren't nutritious, they're just packed with sugar.
It's a sugar crash
that causes fatigue, drowsiness, and a feeling of sickness. '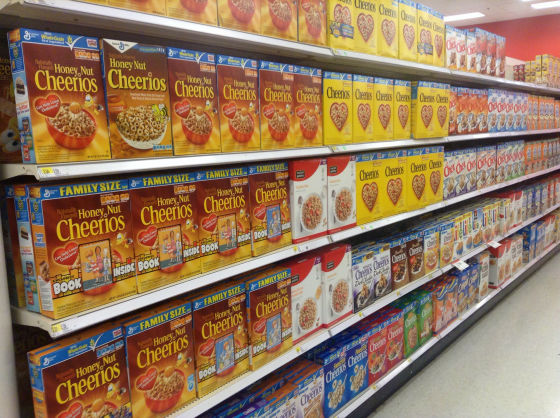 By
Mike Mozart
But on the other hand, there are also views that support cereals. Dietitian Keri Gans told the New York Post, 'The fruits in cereals are rich in vitamins, and choosing the right cereals packed with fiber can help lower cholesterol and control blood glucose. It can be useful, 'he said, and his theory that cereals are a good choice for breakfast.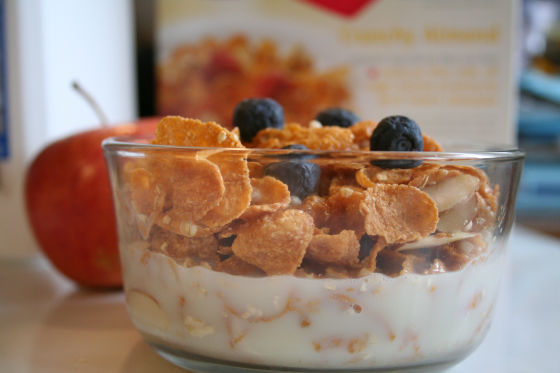 By musicfanatic29

'There is no sticky, unfortunate piece of cereal with fresh vegetables, mushrooms and pepper,' Gans said of the opinion that pizza is better for breakfast.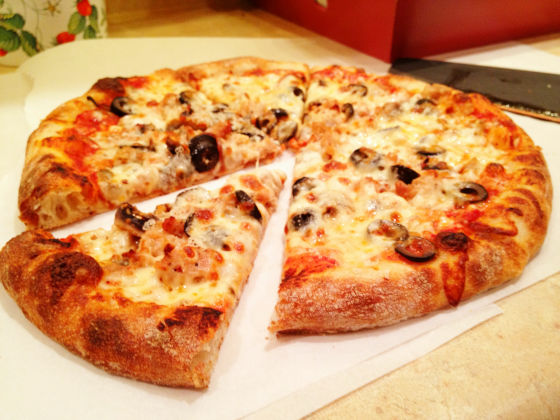 By
andersbknudsen
It's natural to have a balanced breakfast, whether it's pizza or cereal, but this controversy and buzz isn't just because nutritionists have different views on health, but American nutritionists. It may be because there is a difference in the sense of 'healthy food' between us and the general public.
Foods that nutritionists think are healthy vs. foods that Americans think are healthy-GIGAZINE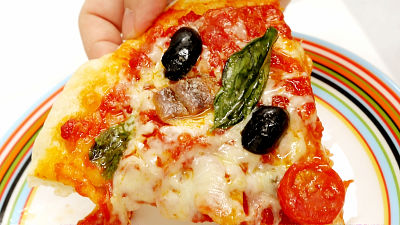 While some American nutritionists consider foods such as granola, coconut oil, and frozen yogurt to be 'unhealthy foods,' the average American people consider these foods to be 'healthy foods.' I recognize that. Controversies like this one may occur with other foods, unless the perceptions of food and health change across the United States, or the nutritional balance of the American table changes dramatically.