Nintendo's first game designer, Genki Takeda, also known as "hardware magician", received AIAS's Special Achievement Award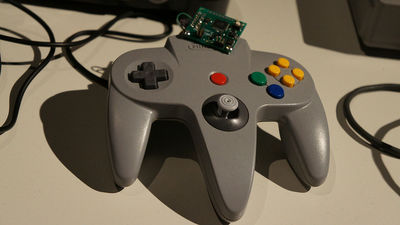 byJames Mitchell

Nintendo 64's 3D stick, Wii's Wii remote control, etc., Nintendo's game machine is essential to talk about developing distinctive hardwareGenki TakedaIs a non-profit organization organizing the D.I.C.E. AwardsAcademy of Interactive Art Academy(AIAS), it was found that it will be awarded the Special Contribution Award. In the past NintendoSatoshi IwataThe former president also won the same awardAcceptancedoing.

Achievement prize for former Nintendo developers US game industry group: Economy: Chunichi Newspaper (CHUNICHI Web)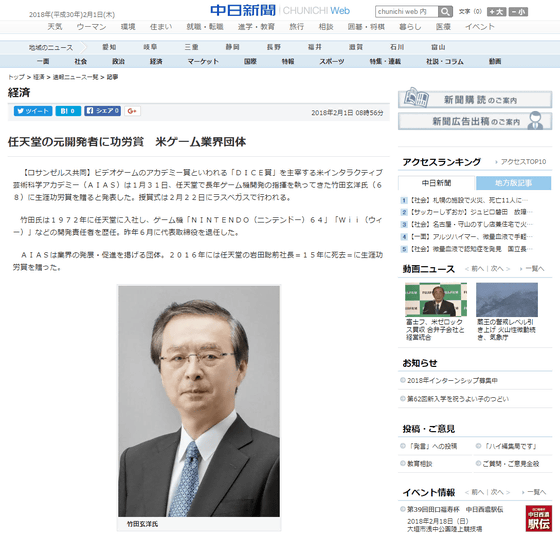 Kotaku of the overseas game media reports that "Nintendo's hardware magician won the Special Achievement Award".

Nintendo's Hardware Wizard Will Get Lifetime Achievement Honors



Mr. Takeda joined Nintendo in 1972, and as the first game designer for Nintendo, "EVR race" and "Punch out !!","StarTropicsPeople who engaged in software development of games such as. However, since that time we are focusing on developing stationary game machines like NINTENDO 64, GameCube, Wii, and there should be many people who do not know that they were making game software.

Regarding the game "Punch Out !!" Mr. Takeda engaged in software development, Nintendo's former president Iwata, who is interviewing employees interviewing the company, also touched on "Interview with the President", why "Punch Out! The background behind how it was decided to be made! Also, it is said that Mr. Shigeru Miyamoto who was the creator of Mario was engaged in the development of "Punch Out !!" under Mr. Takeda, and Mr. Miyamoto said, "Taking a thought with Mr. Takeda together As I told you that the training at that time ... "as I said, I understand that the foundation as a game designer was acquired while working with Mr. Takeda.

The president "PUNCH-OUT !!"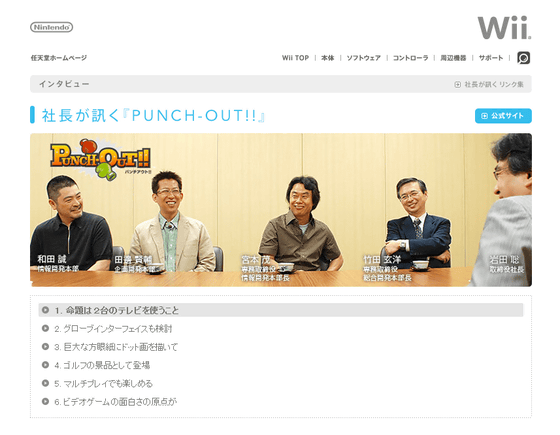 Although I understand when the above president reads asking, as for Mr. Takeda as active as a game designer, Nintendo has a small company, and it seems that many employees have been engaged in several tasks. Mr. Takeda worked as the predecessor of the current comprehensive development headquarters at the time, the development division of the time, and here we are going from board design to software development, and it seems that the trend shifted to the direction of hardware development with that trend.

As hardware, I am also in charge of developing "Battery Backup System" that embeds special chips in the cassette of Famicom and Super Nintendo from the development of arcade game, and incorporates backup data backup system by battery. After that, around the time Nintendo 64 was released in 1996, it seems that some of the projects were not involved in software development. However, in hardware development, he developed the "3D stick" that appeared in the controller of NINTENDO 64 and the "Wii remote control" of Wii dedicated controller, in charge of design development manager in NINTENDO 64, 64 DD, Nintendo GameCube, Wii, etc. But it is known.

"The president asks" But Wii development has been taken up, Mr. Takeda who served as Wii development manager in hard edition and remote control section appeared, revealing development confidentiality.

Wii Project as President asks - Vol.1 Wii Hard Edition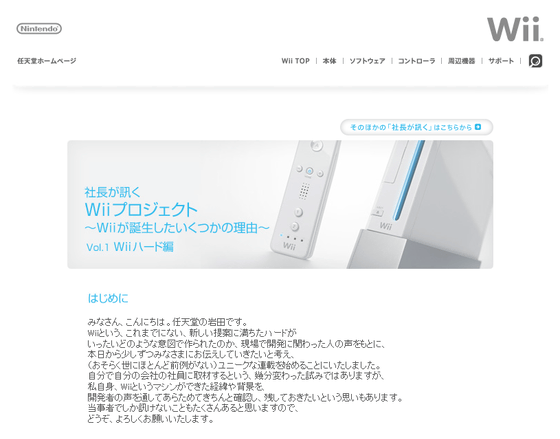 Wii project asked by the president - Vol.2 Wii Remote control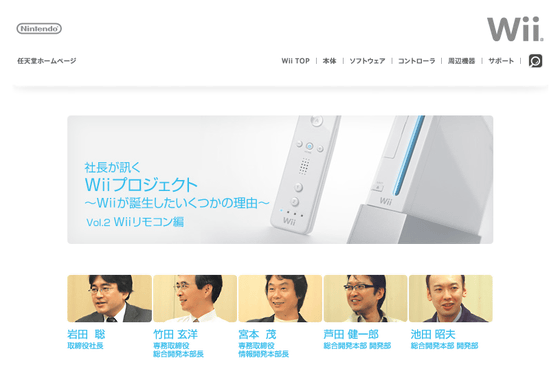 Also, in 1997, Mr. Takeda and Mr. Seta who had been providing technology during development of NINTENDO 64Jun FujimotoA summary of the conversation made by Mr.

Jun Fujimoto X Takeda Genki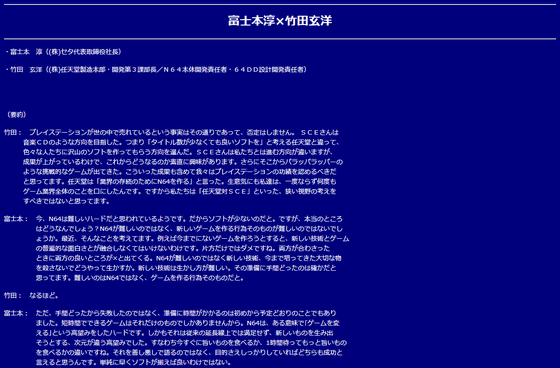 Mr. Mr. Takeda will take the technology fellow and Mr. Miyamoto will become the creative fellow in September 2015 after former president Iwata died. Regarding the role of this fellow, Mr. Miyamoto talks to Mr. Shigisato Itoi, a copywriter, as follows, and you can see how Mr. Takeda plays an important role in Nintendo.

The 4th Fellow of the two. - Shigeru Miyamoto × Nori Itoi One who can not make it. - Nearly daily Itoi newspaper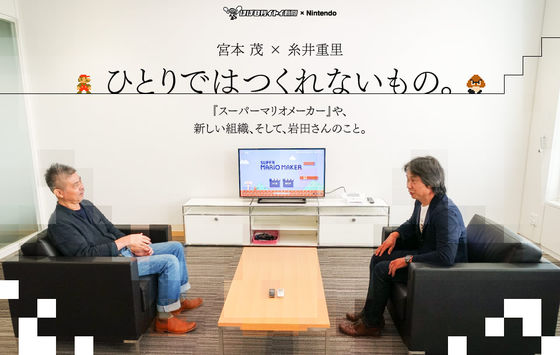 Yes, it was good to have two people.
In fact, regarding this "Fellow" position,
I was consulting with Iwata forever,
I thought that I was feeling restless.
But, I do not want to speak more than "counselor"
"Adviser" is different, too.

However, Ms. Takeda
In the technical aspect of "Fellow" role
Thanks to being stood up, I was very calm.
Right Minister, you are not the left minister,
There is a good fit.
When I say "Fellow" by myself,
Because it makes me feel like "I say something".

In addition, AIAS aims to give Mr. Takeda a special service prize at D.I.C.E. Awards scheduled to be held on February 22.
in Game, Posted by logu_ii