"FlexiSpot Deskcise Pro Desk Bike V 9" machine that enables "exercise while working" by fusing an aero bike and a standing desk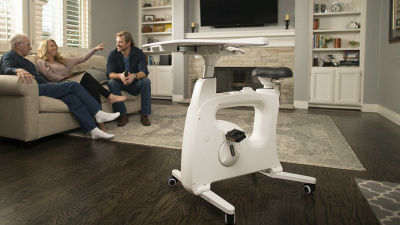 "Aero bike" to eliminate the lack of exercise andHurting your health "Sitting down"The "standing desk" to prevent the work, to make it possible to exercise while working, a machine that was not likely "Flexispot Deskcise Pro"Has attracted attention in the international trade show CES 2018 being held in Las Vegas, USA.

Flexispot (Fresixppoto) Desk Bike V9 - Loctek & Fleximounts Official Shop
https://www.fleximounts.jp/deskbike-v9/

Flexispot desk bike V9 is what kind of machine you can tell by one shot when you see the following movie.

Work while exercising. Fitness bike with lifting desk FlexiSpot (Sending to Makuake) - YouTube


A woman who pedals the "Flexispot desk bike V9" which looks like an aerobic while watching TV.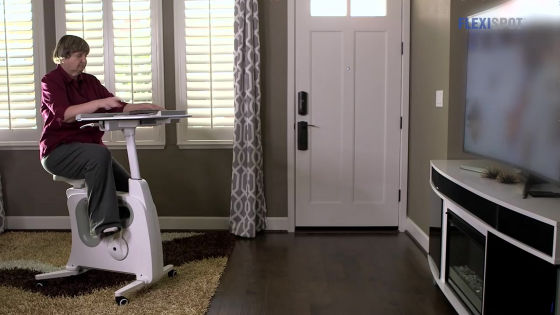 When a woman draws a table in front of her eyes ......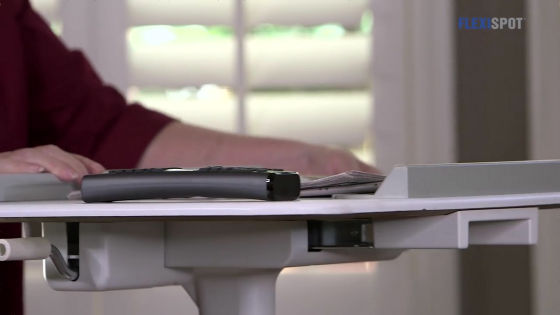 Changed to standing style. Flexispot Desk Bike V9 is an aero bike that also serves as a standing desk and realizes "work while doing exercise".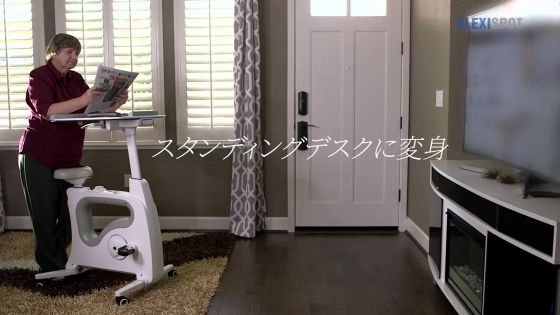 With four caster wheels turning 360 degrees, it is easy to move.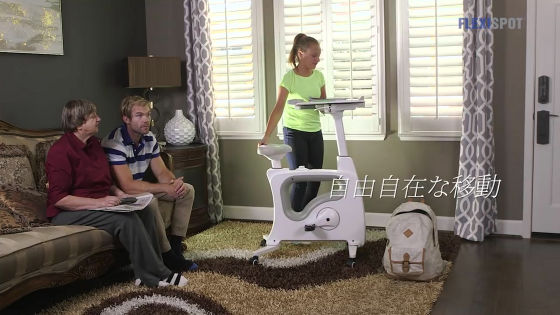 "A moment with a little email check ..." ... ...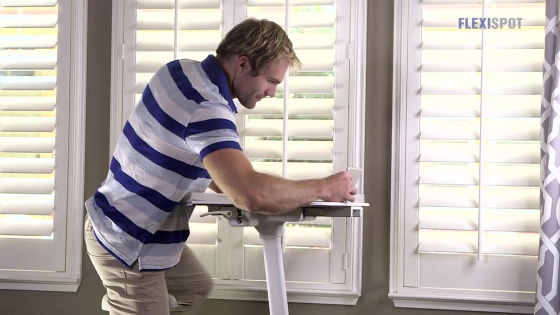 Push the button under the chair, adjust the seat height. The height can be changed in the range of 75 to 95 cm.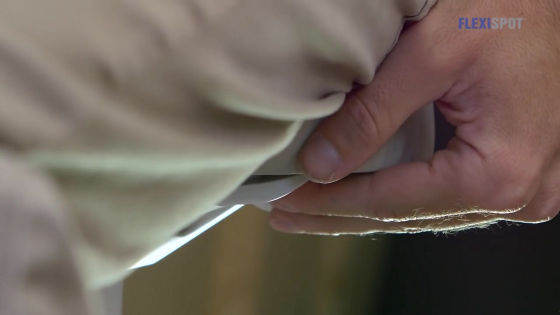 The height can also be adjusted by gas pressure type on the table. Because chairs and desks are adjustable, people with a height of 150 to 190 cm can be used.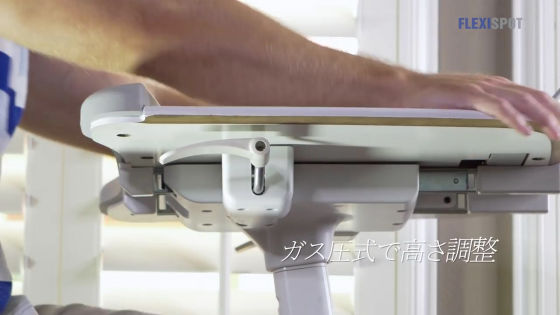 In addition, the load of the aerobike can be adjusted in 8 stages. Style can be changed freely from light exercise while working while to intense cycling mode.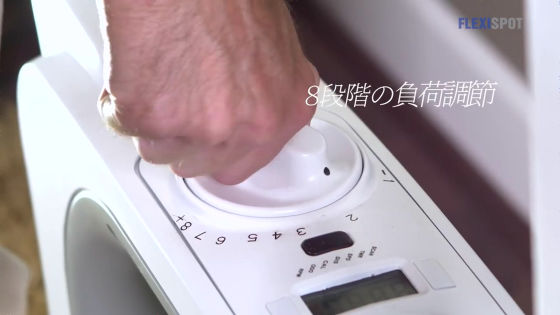 Easy installation only by installing the table.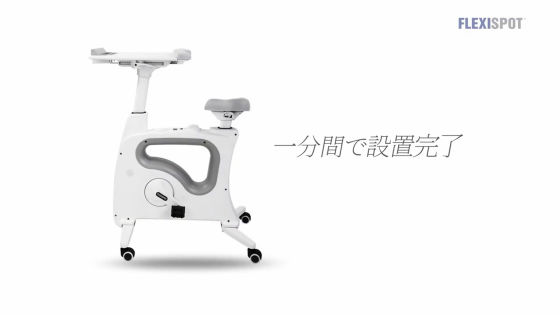 "The best choice for maintaining health, eliminating metabolism"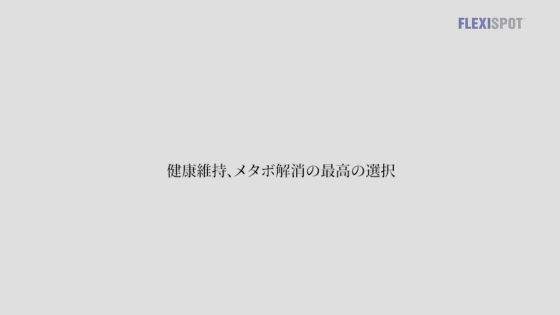 The unlikely machine "Flexispot Deskcise Pro Desk Bike V 9" to combine aero bike and standing desk is a cloud finding siteMakuakeThe product which succeeded in collecting funds of 2,500,000 yen about twice the target amount of 1 million yen.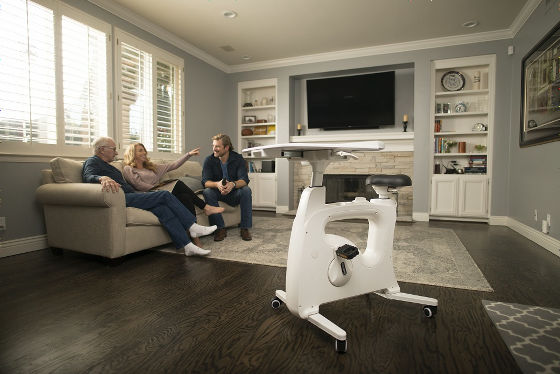 Manufacturer Loctek exhibited Flexispot Deskcise Pro Desk Bike V9 on CES 2018 and has won the CES Innovation Awards 2018 in the "Computer Accessories" category.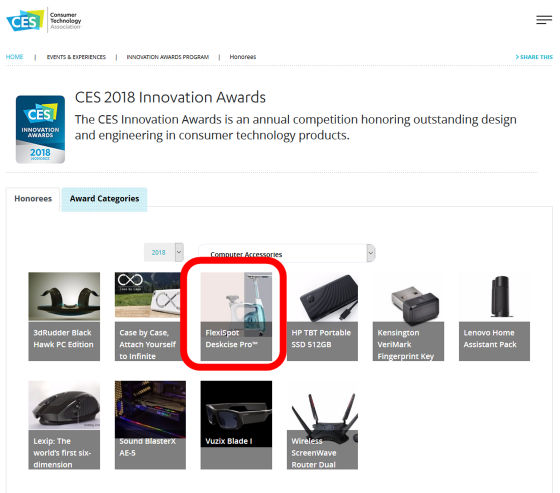 Flexispot Deskcise Pro desk bike V9 is on sale at Amazon.co.jp at the time of article creation with a tax of 56,800 yen (free shipping).

FlexiSpot Deskcise Pro (2018 CES Innovation Awards Winner) Fitness Bike Aero Bicycle Standing Desk Unnecessary None-step Adjustment Movement and Storage Easy Integral Desk Bike V9 | FlexiSpot | Fitness Bike