Amazon drivers are forced to "pee in plastic bottles" due to their hard work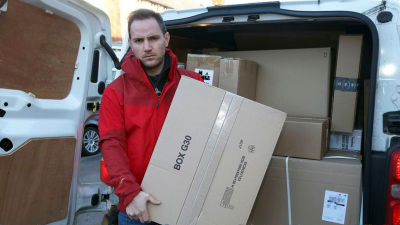 The harsh labor situation of Amazon warehouse workersAlthough it is a famous story, the reality of harsh labor of drivers delivering Amazon items has been revealed.

Amazon drivers forced to deliver 200 parcels a day with no time for toilet breaks while earning less than minimum wage - Mirror Online
http://www.mirror.co.uk/news/uk-news/amazon-drivers-forced-deliver-200-11668823

A driver who delivers goods of Amazon says, "We have imposed delivery norms of as many as 200 items a day, and we continue to work more than 11 hours a day to realize this." Seven drivers who deliver goods from Amazon (Amazon.uk) in the UK are confessing the realities of hard work. According to their argument, Amazon.uk has given its own developed navigation terminal to the driver, and the driver is asked to deliver goods as instructed. However, the exclusive tablet terminal for navigation adopting Amazon's "sophisticated software" is a substitute not considering actual road traffic circumstances such as traffic congestion and weather at all, in order to clear the delivery norm, The driver seems that he can not afford lunch.

Dan Warburton of Mirror Online who heard the plight from the driver took a truck of the Amazon driver and is observing the day's work situation.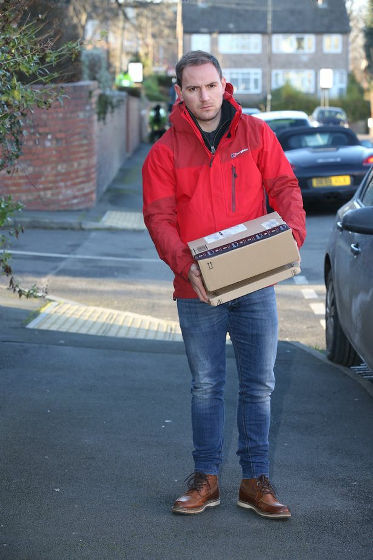 In the UK, the law stipulates that drivers should not work 11 hours a day, but the drivers routinely work for 12 hours and on some days they work for 14 hours. Also, in order to clear the delivery norm, it is likely to break the statutory speed limit often.

Also, many of the drivers hire trucks for delivery, which requires expenses of 200 pounds (about 30,000 yen) per week for rental expenses and car insurance for delivery work, while Amazon's delivery service It is 103 pounds (about 16,000 yen) uniformly paid on the day. As a result, a 50-year-old driver complains about the plight that the real earnings for a week remain at 160 pounds (about 24,000 yen) despite being engaged in delivery work late every day.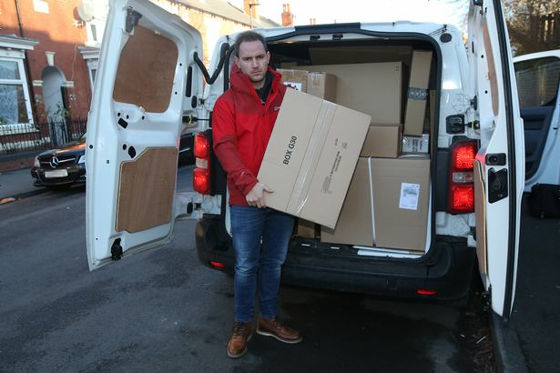 Seven Amazon drivers are appealing law firm Leigh Day as an agent for improving the working environment of delivery work. However, drivers who complain about hardship in Amazon delivery are assigned jobs from a driver dispatching company named "Driving and Vehicle Standards Agency (DVSA)" and are not in direct employment relationship with Amazon.uk, so the temporary agency There seems to be no choice but to negotiate with. DVSA promised to start investigating immediately as soon as it got an appeal from the drivers and as soon as it can grasp the actual condition, but the amount of delivered goods and the right to decide the route are in Amazon.uk Therefore, it is unclear how far improvement progresses.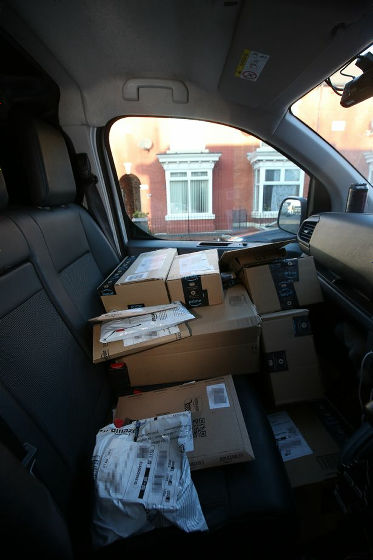 A confessor of Amazon.uk 's frantic labor practice from the Amazon driver said, "Our product delivery driver has besides bonuses, incentives and fuel bills, at least 12 pounds per hour (about 1800 yen The fee is scheduled to be paid, and shippers are allowed to work at their own pace as an independent contractor, take a break at their own discretion and choose from the suggested routes. " I'm commenting on Sunday Mirror.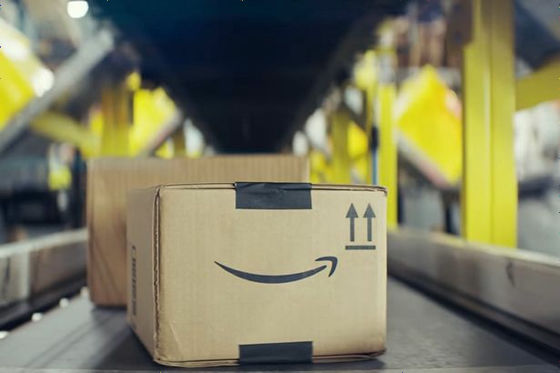 There are many people who finish work such as absenteeing and the driver clears the norm of the day such as 200, which is often 9 o'clock in the evening and some drivers who want to go home early will urinate in plastic bottles And that. One driver who complains about environmental improvement said, "Amazon.uk made an unscrupulous notice to DVSA" to stop bringing urine-containing plastic bottles into delivery trucks. "