"Beard papa special custard soft" tasting review that softened cream only custard in cream puff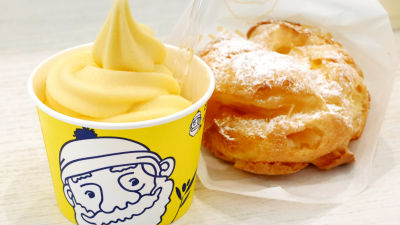 In Beard Papa, a puff shop specialty store, though it is not on the official website, it is said that some of the stores deal with crisp cream custard cream in soft cream. In a cold season it is warm place to wish to eat cold desserts with warm drinks ... so that Beard Papa's "Special custard softwareActually eaten.

Beer papa specialty shochu cream shop
https://www.beardpapa.jp/

Arrived at Beard Papa. It is usually Beard Papa which treats cream puff as the main ... ...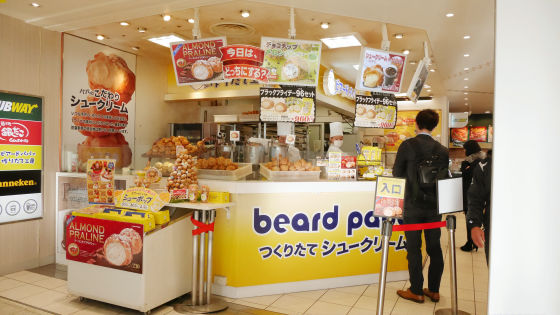 Some shops had a treatment of soft cream, and a solid model of soft cream was placed in the shop.



That's why you purchased special custard software and cream puff.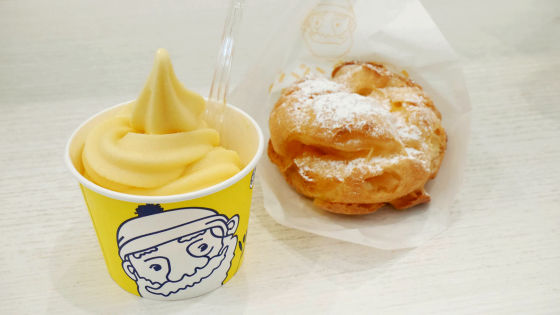 Since special custard software can choose between cup and cone, we selected cup this time. The cup size is about this with a woman's hand.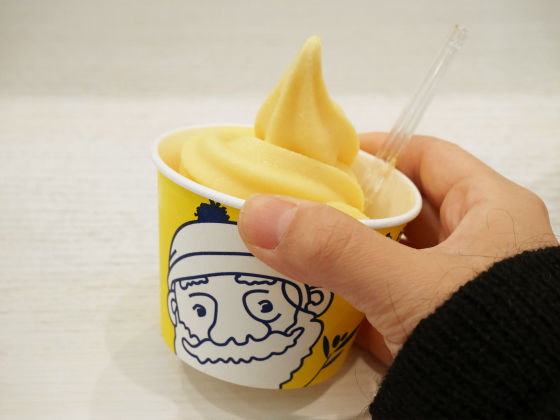 Speaking of soft creams, there are many things with smooth texture, and the special custard software is like gelato, which gives a slightly ice graininess finish. Since there is no mellow tongue of custard cream, "Custard ... is it?" I was a little puzzled ... ...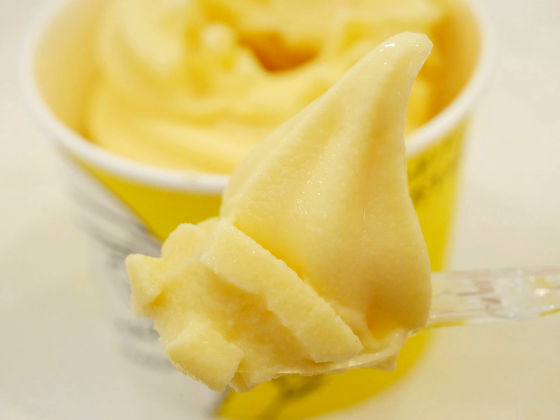 Actually comparing with eaten with cream puffs, the sweetness and the egg's richness are certainly in common.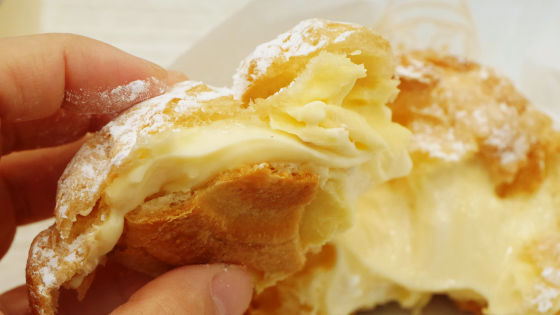 The smoothness like a cream was perhaps felt as a crisp finish. In the coming season, it will be enjoyable as a snack of afternoon with hot drinks.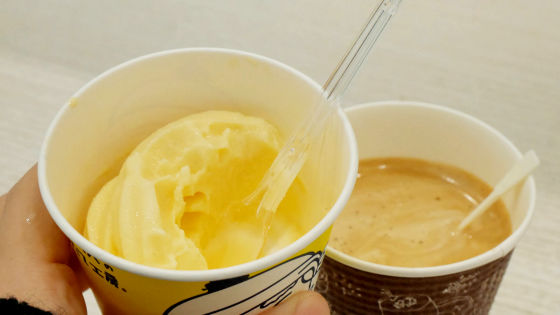 Also, along with specially made custard software "Frozen drink" items were also in line, so purchase also.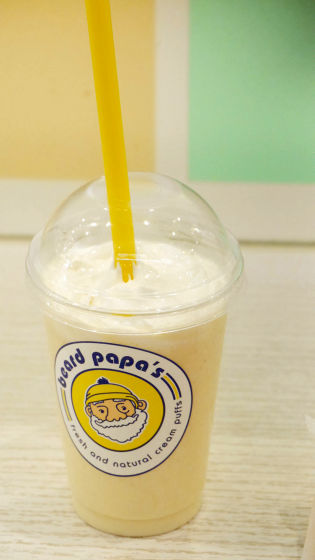 There is a whipped cream on the drink.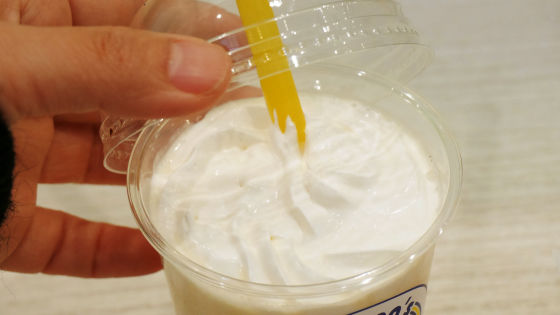 This is exactly like "drinking custard!" With a drink like a custard with a mixer on the ice, chilly tongue smooth custard spreads in your mouth. I want to put only that custard cream in the cream puff in my mouth! It was a drink that seems to make my dream come true.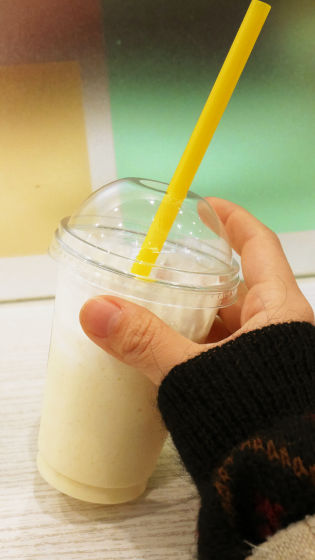 Special made custard software is 280 yen including tax, frozen drink is 290 yen including tax.

The handled stores of special custard software are as follows.

◆ Kansai area
Aeon Mall Kobe North Store, Aeon Mall Himeji Otsu Store, Ario Yao Store, JR Takatsuki Station Store

◆ Chubu area
Morearea Gifu Store, Aeon Mall Yokkaichi North Store, Aeon Mall Suzuka Store

◆ Kanto area
Ario Ageo store, Shinzutanuma shop, Yaesu underground shop shop, Seven Park Ario Kashiwa store, Fuchu Follis shop, Aeon Mall Makuhari new city store, Aeon Mall Urawa Miyuen store, Lake Town mori shop, Beans Musashi Urawa store, Ario Sogak store, Pioni Walk Higashimatsuyama store, Ueno ABAB store, Aeon Mall Ota shop

◆ Other
Aeon Mall Sun opening, Aeon Mall Okinawa Reicam store, Amu Plaza Ogura store, Aeon Mall Asahikawa Ekimae shop, Aeon Mall Tomakomai store, Espal Fukushima store, Aeon Mall Miyakonojo branch