I've eaten a new menu of Moss "Crispy Hamburger Sand [Kaoru Bacon & Creamy Potatoes]" featuring a creamy taste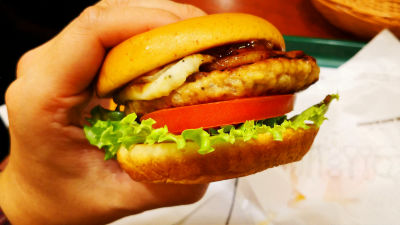 In the series of hamburgers "Hibernato Hamburger Sand" series that has eating habits deployed in Mos Burger, "Fragrant Bacon & Creamy Potato"Will be added for a limited time from Tuesday, November 21, 2017. It is a hamburger with a sense of weight that matched bacon with mashed potatoes, which is perfect for the season when appetite is increasing, so I actually eat it and make sure.

Autumn-Winter Limited Premium Gourmet Burger "Big Burger & Creamy Potatoes" - From New Year's November 21 (Tue) New Release at Mos Burger ~
(PDF file)http://www.mos.co.jp/company/pr_pdf/pr_171031_1.pdf

Arrived at Mos Burger.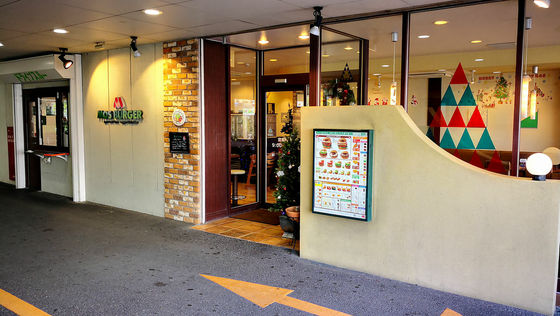 "Okonomi Bacon & Creamy Potato" is posted as a limited-time menu in the lineup of hamburger steam sandoons in the shop front menu.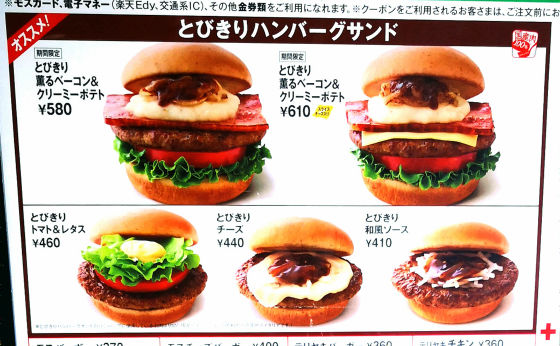 There are two types of normal and sliced ​​cheese, so we decided to order one at a time this time. On the left is 5 minutes from ordering with "Bonfire Burger & Creamy Potato Sliced ​​Cheese" (610 yen including tax), right side "Exquisite Hamburger Sand [Kaori Bacon & Creamy Potato]" (tax included 580 yen) It was brought in about.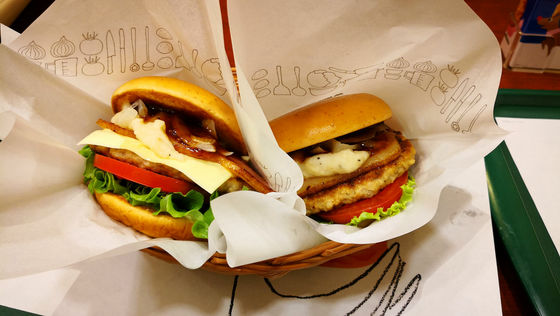 When viewing "normal smoky bacon & creamy potatoes" from the side, you see the mashed potato, smoked bacon, hamburger, tomato and green leaf from the top.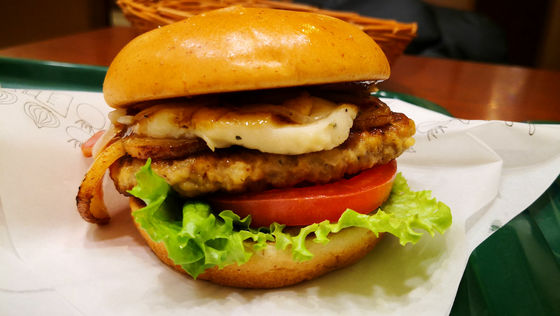 When turning the buns, onion saute was on the mashed potatoes.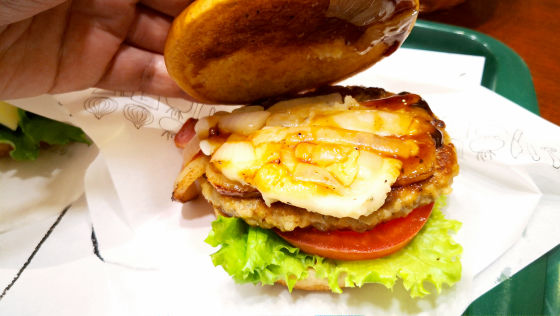 Upon eating from the usual "smell bacon & creamy potatoes", the texture of mashed potatoes with fresh cream and butter spread throughout the mouth and feel a very creamy taste. As if to follow it, flavor of tomatoes and hamburger made from domestic pig and beef mixed minced meat, smoked bacon flavor, and onion saute 's sweetness are added. I think whether it will become a disagreeable taste, Japanese-style sauce is well organized all together, while enjoying a juicy but enjoyable taste.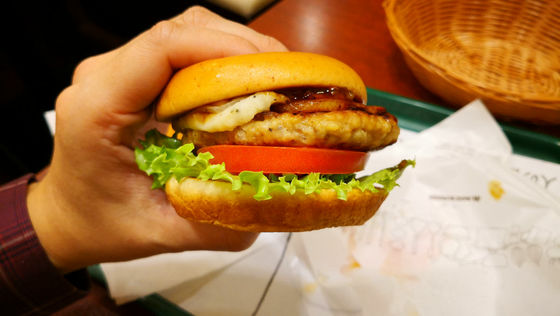 Next, "smelling bacon & creamy potato" with sliced ​​cheese. This is characterized by sliced ​​cheese on top of Patty.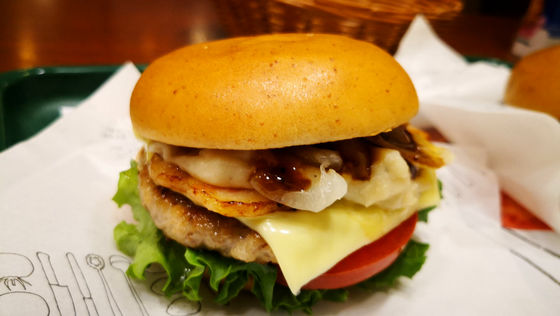 Even if you turn the buns, there are no changes other than sliced ​​cheese.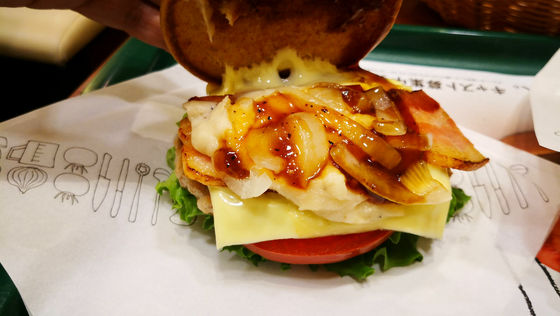 When I brought it to the mouth, I thought that it would be more rich taste as cheese was on, compared to the usual "smell bacon & creamy potato", the taste mellowed as a whole, rich flavor You can feel. Because there is considerable change in taste with and without cheese, it is ant to go with two or more people and compare it or eat it more than once and change the topping.



"Exquisite hamburger sand [smelling bacon & creamy potato]" is on sale for a limited time from November 21, 2017 to the beginning of February 2018.