The first prize of Japan's first private-sector space idea contest "S-Booster" gained women who proposed airline route optimization technology


October 30, 2017, Japan's first private space business idea contest to transform "Space" material into business "S-Booster 2017"(Es Booster 2017) final selection was held at" Nikofare "in Tokyo Roppongi. In the Grand Prize that will be the best award, we will conduct an observation of the upper atmosphere of the earth precisely using satellites, announce an idea that enables efficient aircraft operation control and at the same time enables reduction of carbon dioxide emissions Mr. Matsumoto Eriko (Mr. Ayako Matsumoto) of the airline company staff who made it was chosen.

S-Booster 2017
https://s-booster.jp/

Mr. Matsumoto (second from right) who is blessed in line with JAXA astronaut Wakada Kaichi, actress's rigid ayumi, and astronaut Yamazaki Naoko. I am engaged in the manual management work used by pilot in All Nippon Airways (ANA), and I applied for S-Booster with the improvement point I came to head at the time of work of the operation management (flight plan) I belonged to before, as a trigger I heard that he decided to do it.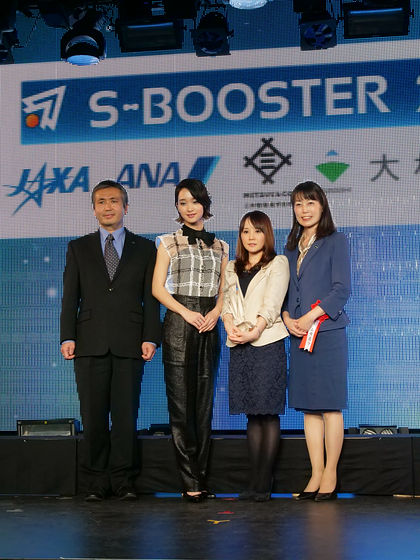 The idea proposed by Mr. Matsumoto is "Building a flight path / altitude optimization system with Doppler lidar equipped with ultra low altitude satellite". By launching a satellite called "Doppler Rider" on the ultra low altitude orbit of the Earth and precisely and frequently measuring the movement of the Earth's wind, it is possible to increase the efficiency and economy of operation of passenger aircraft, Ideas to reduce also. Evaluation of high economic effect, high grounds and feasibility has resulted in a superb prize winning.

The Space Business Idea Contest "S-Booster 2017" is a contest which is advanced by the Cabinet Office, the JAXA (Aerospace Exploration Agency), ANA Holdings, Mitsui, Oobayashi and SKY Perfect JSAT as the executive committee. As space development is becoming more private as a global trend, in this contest, we will discover ideas to replace 'asset' as a business to business, through discussions with experts as well as awards and support through various support By doing so, it is an event to expand the footprint of the space industry in the future.

It was felt that interest in the universe is also increasing in Japan, as more than 300 applications have been received since the recruitment began in June 2017. Even at GIGAZINE, I'm infiltrating the briefing sessions for prospective applicants and reporting their aims.

The space business idea contest "S-Booster 2017" with a prize of 3 million yen started soon, infiltrating the briefing session for prospective applicants - GIGAZINE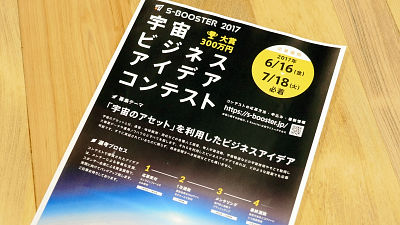 Finalists who completed the primary judgment from about 300 pairs of applications · Fifteen pairs finished the final screening on October 30 after "mentoring" period from August to October. Roppongi Nikofare was the venue.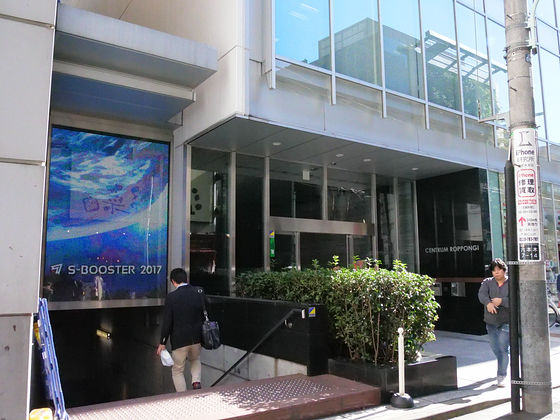 15 pairs of finalists will present a 3-minute presentation at the stage inside the venue and appeal the content. Eight members of the judges, including Mr. Kenro Murakami, former Google Japan corporate honorary chairman, Takeshi Natsuno of Keio University special promotion scholarship and Naoko Yamazaki of astronauts, served as a grand prize winning points from each judge I will decide. There is a penalty that points are deducted according to time when overtime is over. It is said that brushing up and training were done during the summer mentoring period, including training camp, on how to make presentations well and succinctly.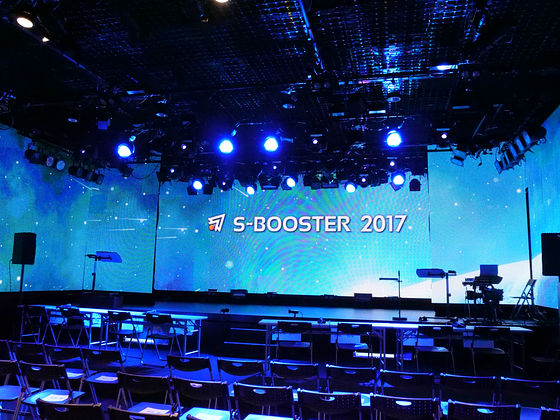 Mr. Matsumoto gave me the idea of ​​the space business based on the thing that I came up to the 12th and thought of in my own work.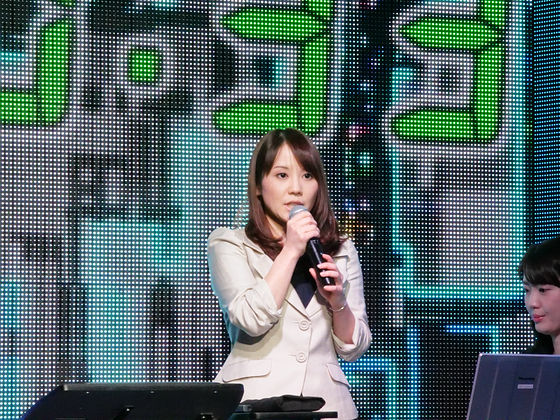 For airlines carrying many passengers and cargoes, it is fundamental to raise the quality of safety and service, but it is a matter of course for the user to want to avoid the cost rise accompanying it.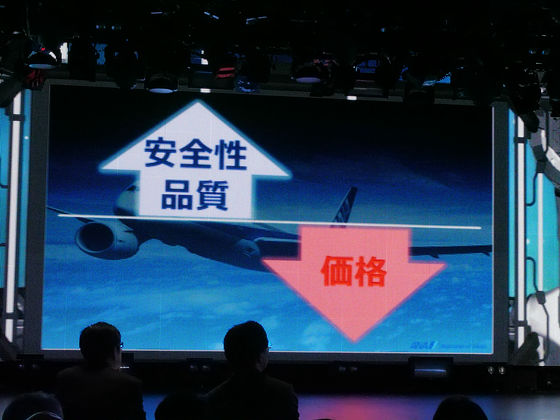 As the mood of regulations on greenhouse gas emissions regulation is rising, regulations have been increased since 2020 and moves to clear regulations by trading carbon dioxide emissions. Naturally, it is not hard to imagine that this cost also bounces off the cost of aircraft tickets.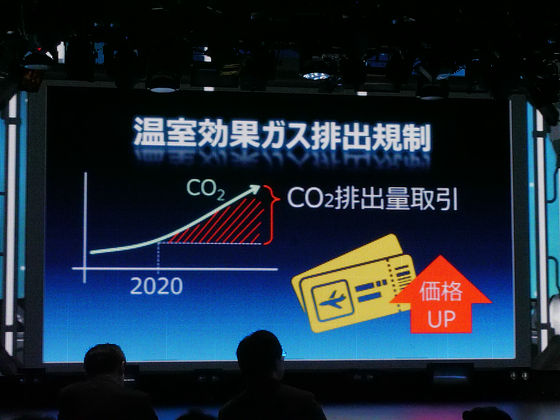 One of the important things for aircraft to operate safely, faster, and more economically is to improve engine performance. The history of aircraft evolution can not be separated from the history of engine evolution.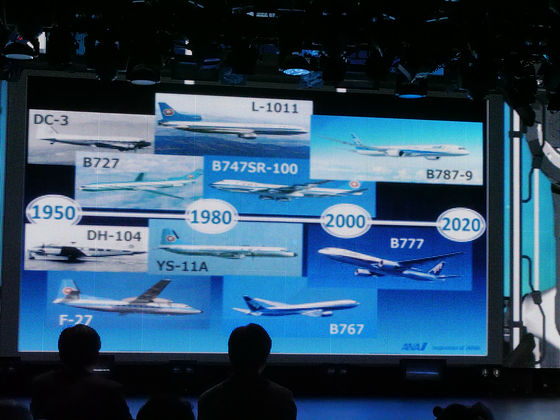 But the same thing as that is to utilize the route that can fly efficiently by using the power of nature. There are many people who have heard that there is a very fast wind flow called "Jet air flow" in the air above the earth, but by utilizing this jet air current fully, the air fuel consumption and fuel consumption We continue to devise measures to reduce the arrival time to the destination. However, to utilize this jet airflow, we need wind data close to the actual value.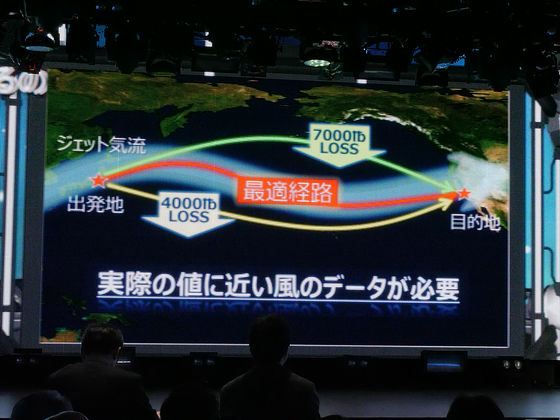 Currently, the error of the predicted wind is about 3 to 4 meters per second. While the wind speed of the jet stream is supposed to be 30 to 100 meters per second, this error can not be said to be "a big deal", but nevertheless this error of consumption fuel per hour is about 450 kg It also reaches. Before the airliner fly, we need to refuel the necessary amount + α fuel every time, but if you overload the fuel, the aircraft becomes heavy, fuel efficiency gets worse, the amount of carbon dioxide emissions also increases, It also has the negative effect of rebounding to the ticket fee.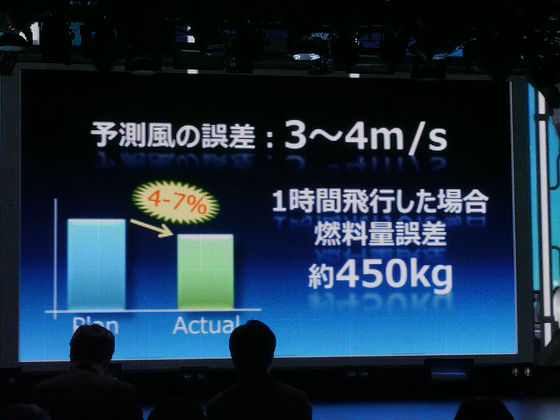 In order to raise this accuracy, observations are already being made utilizing ground observation facilities and artificial satellites ... ...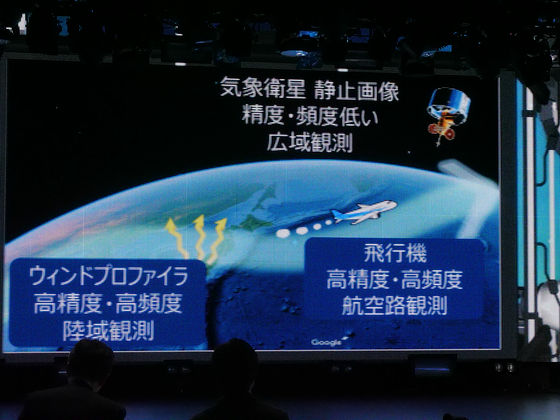 It is Mr. Matsumoto's idea that "I want to improve the flight plan prediction accuracy by utilizing wide area observation and high precision / high frequency observation system".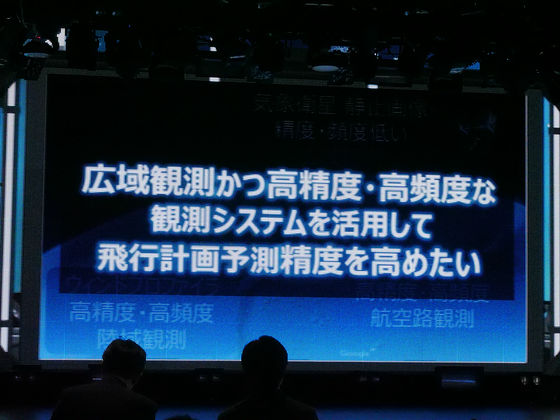 The idea was to introduce a satellite "Doppler Rider" equipped with an observation device into an ultra low altitude orbit and perform accurate and frequent observation using three dimensional direct observation wind data. This method is recognized by JAXA for its usefulness, and its feasibility is highly appreciated.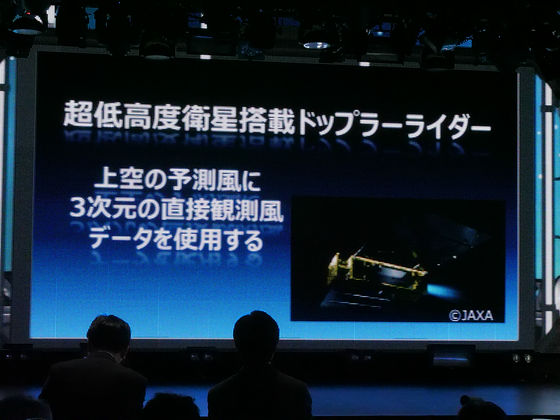 In the future, I am aiming for the goal of building a management structure in five years after conducting demonstration experiments from simulation.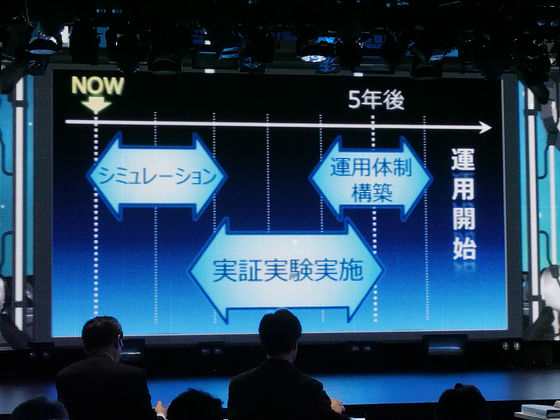 Although the launch plan in Japan is unknown at the moment, in January 2018, the European Space Agency (ESA) plans to launch a Doppler lidar to the Earth's orbital at an altitude of 350 km. In the plan of JAXA, a lower altitude 265 km is scheduled to be planned.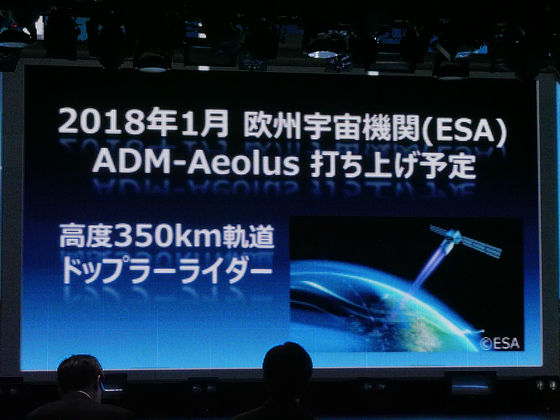 If you can reduce the fuel quantity by 1%, it will lead to a weight reduction of 100 kg per hour.



If implemented on a global scale, the annual reduction amount will be 3.44 million tons of fuel and the economic effect will be 320 billion yen.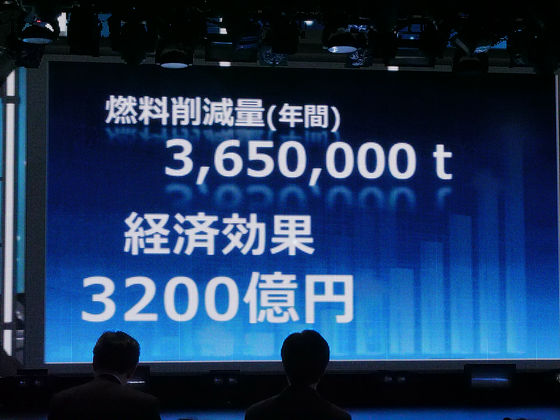 The emission of carbon dioxide was also reduced by 12 million tons, and a prospect that cost reduction of 18 billion yen could be expected was announced.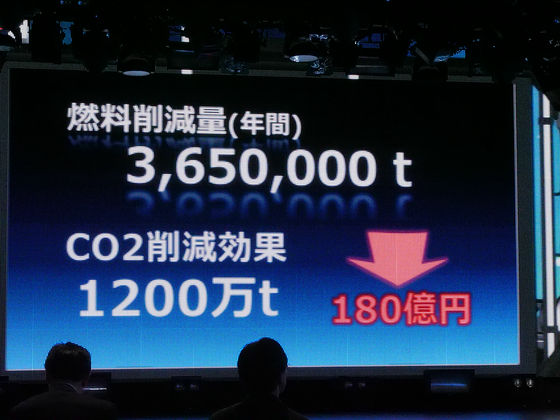 Although it may not lead to direct "making money", Mr. Matsumoto won a grand prize as evaluation of high economic effect, high grounds and high feasibility etc. Mr. Shuzo Takada of the executive chairperson of the Cabinet Office Space Development Strategy Promotion Secretary General handed out a certificate and a catalog of a prize of 3 million yen ... ...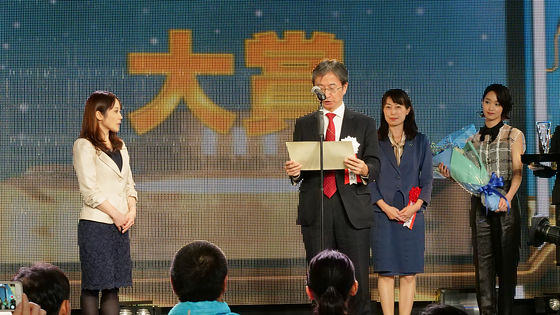 Yokozaki Naoko gives a trophy.



And a bouquet of commemoration was handed from Mr. Ayuki Riga.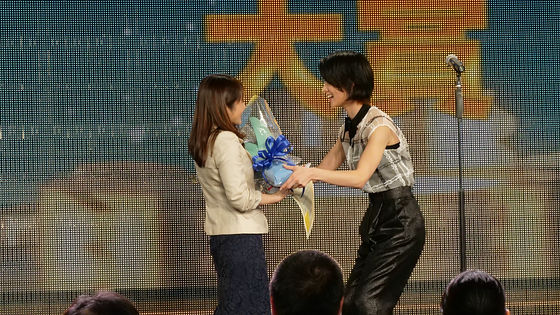 On the day, in addition to the grand prize, Judge Special Award and Sponsor Award were selected and 1 million yen and 100,000 yen were awarded respectively. "Haptics team" team (Special Jury of the Jury) who gave presentation of "High functioning of space work with the robot arm applying force tactile technology from the left front row", low data capacity, ripples specialized for low speed "Rashinban" team (Mitsui prize award) announced the provision of services to prevent hacking "spoofing" hijacking GPS signals, "riza" team (special prize for judges) that provides satellite communications to remote areas around the world, Mr. Matsumoto is aiming to utilize 'snuff injector' which can give the same effect by simply aspirating "anesthesia" which will be necessary for treatment without using a needle from the nose Naoyuki Ishiku (Obayashi Prize) aiming at the development of the space environment observation technology using "Space Tether Technology" which connects ultra-small satellites with wires was won each prize It was.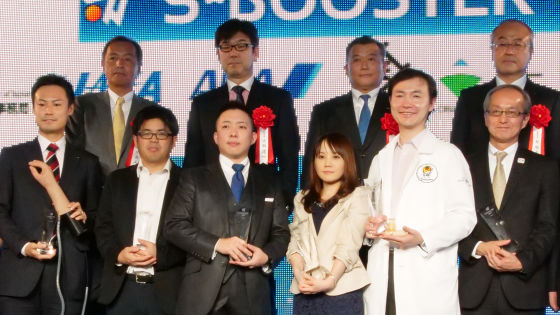 By the way, Mr. Matsumoto of the grand prize plays a double prize to get a "SKY Perfect JSAT Award" which is one of sponsorship awards.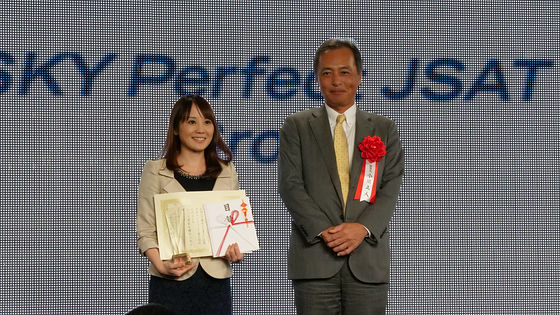 About future prospect Mr. Matsumoto commented, "Because it is difficult for individuals to realize, I would like to realize with cooperation with JAXA and others." Regarding the use of prize money, "I am off to work and participate in the tournament, so I'd like to treat delicious food to everyone in the team of the company that supported me."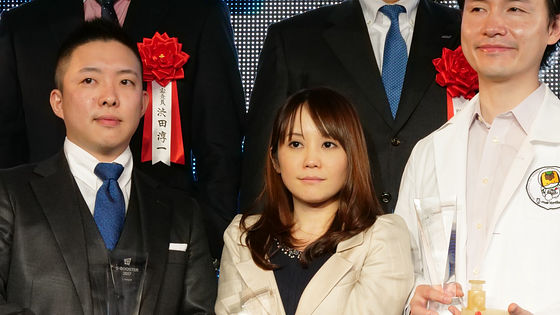 In the Japanese government, the space idea contest "S-Booster" which was held in the form led by the government is said to continue the direction to be held continuously. In 2018, the Japanese version of the Quasi-Zenith Satellite System "GPS"LunchSince it is also planned to start operation of the new technology, I would like to expect further ideas to utilize new technologies.

Everyone's lark
http://michibiki.space/