"Ellp" to automate troublesome work on the local PC just by selecting the card and clicking it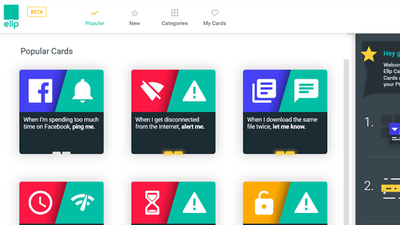 A free cloud application that allows you to link several web applications like Facebook and Twitter to "IFTTT"As free software that can operate a local PC with simple operation like IFTTT"Ellp"Has appeared. Despite the service just released the beta version in November 2016, it has already installed over 100,000 people worldwide already and it tried using it immediately.

Ellp - Help is on the way.
https://www.ellp.com/

◆ Download and Installation

First of all, it downloads from "Ellp" top page. Click "FREE DOWNLOAD".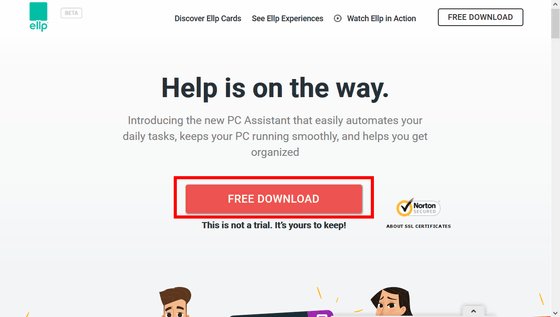 Click "Save file".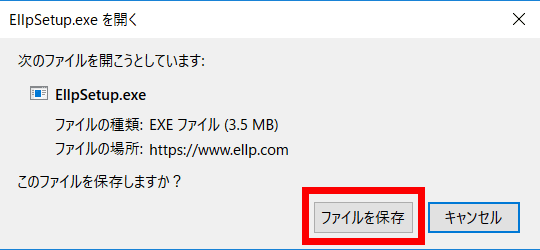 Click the downloaded "EllpSetup.exe".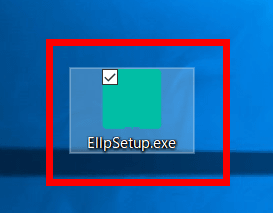 Click "Execute".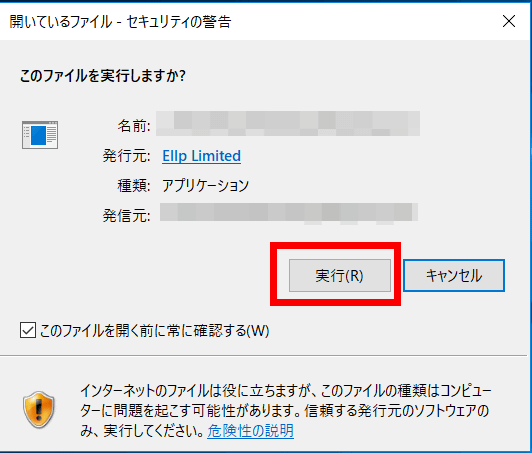 First we set the language at installation, but at the time of article writing we only corresponded to German, English, French, Italian, Dutch and Polish, so select "English" and click "OK" .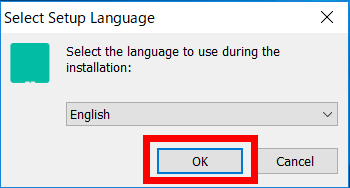 Click "Next".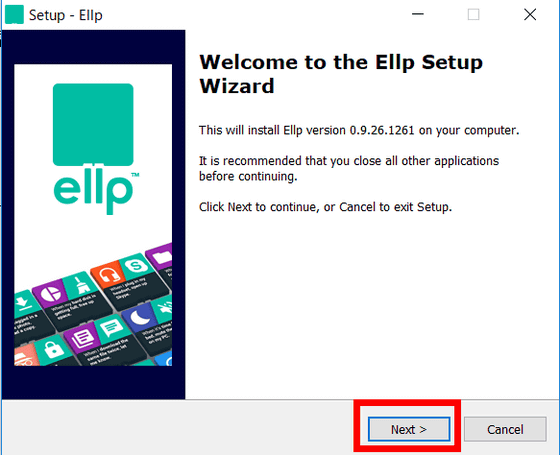 Click "Next".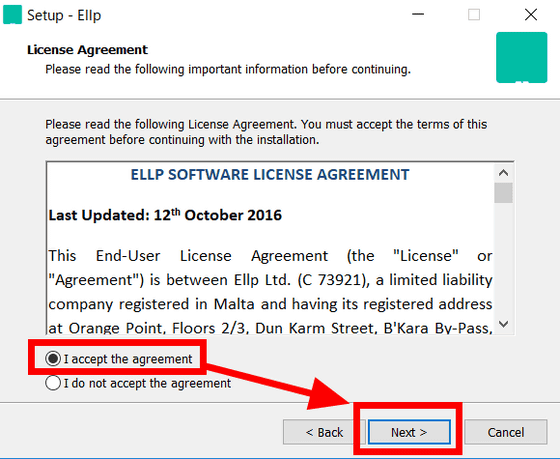 Click "Finish". Installation is complete.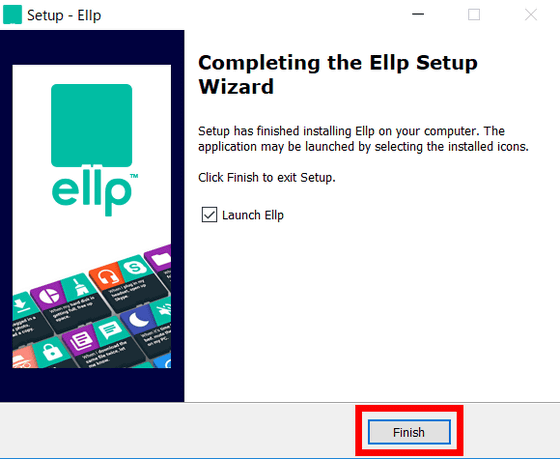 ◆ Setting up basic information

"Ellp" will be launched automatically when installation is completed. Initially you can ask for a name, so enter the name you want to use and click the icon.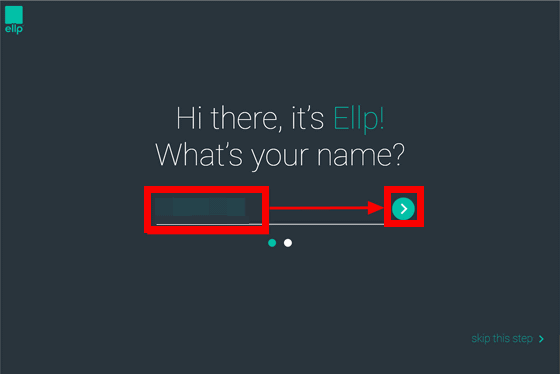 If you would like us to inform you of the latest information such as new cards added to "Ellp", enter your email address. To enter personal information, you can skip by clicking "skip this step" in the lower left.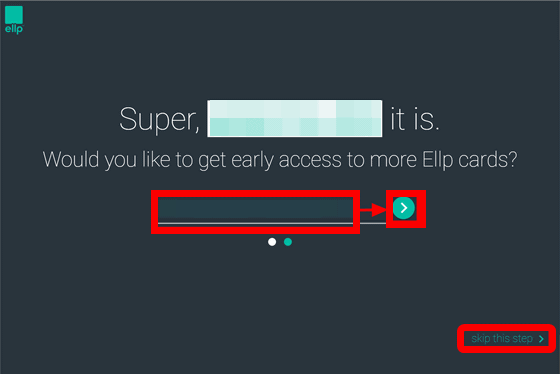 The "Ellp" home screen is displayed. From the colorful cards that are lined up from the half of the screen down, I select the card I want to use and execute it.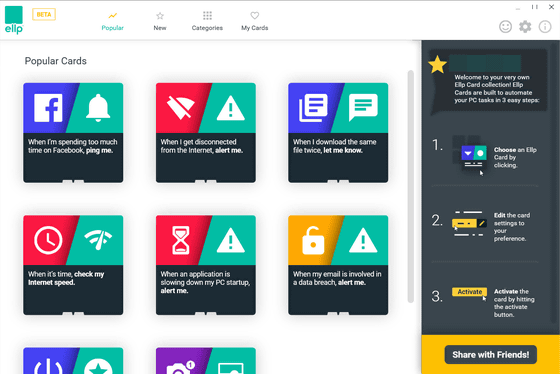 On the right side of the screen was written how to use "Ellp" easily. It seems that it can be used with a simple operation that only selects the card, edits the contents, and clicks "Activate".



◆ Select a card and register an action

At the top of "Ellp" home screen, icons such as "Popular" "New" "Categories" "My Cards" are lining up.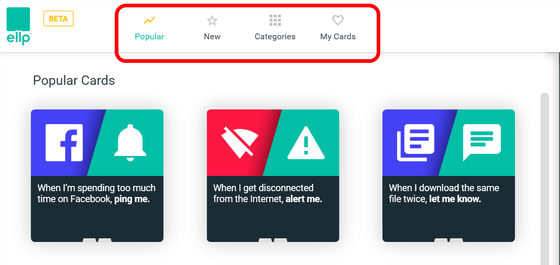 By switching here, the card displayed on the screen will be changed.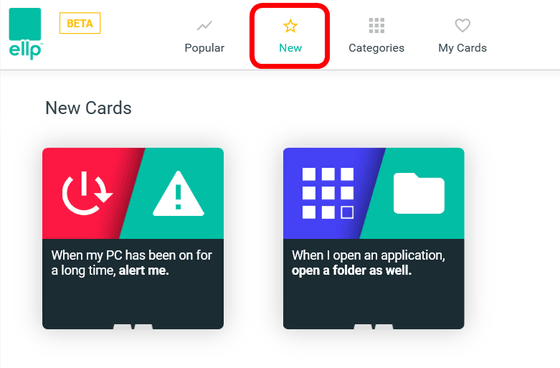 If you want to register an action on the card, click the card you want to use. For this example, select "Open your favorite website when starting PC".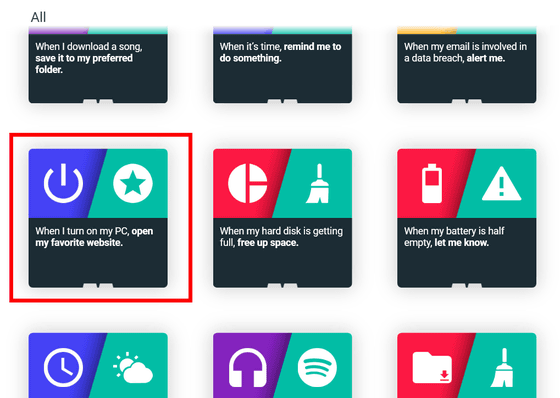 Clicking on the card opens such an editing screen.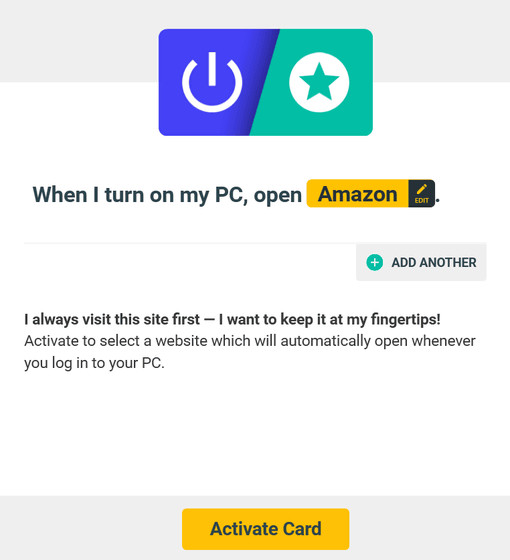 If you click "EDIT" to the right of "Amazon", candidates other than Amazon will be displayed. If you select "Other ..." at the bottom of the candidates, you can enter the URL and register your favorite website.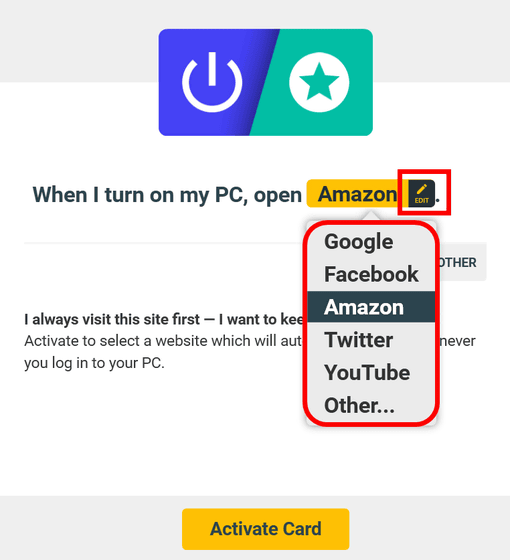 Clicking "ADD ANOTHER" ... ...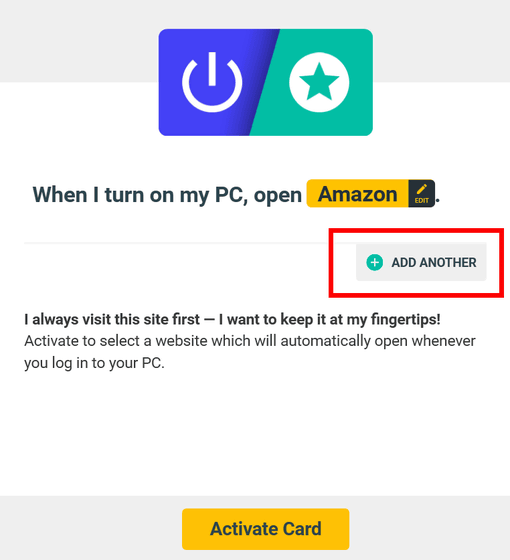 You can choose to open a different website at the same time as you selected the first one. In this case, set Amazon and Google to open at the same time, click "Activate Card" at the bottom of the page.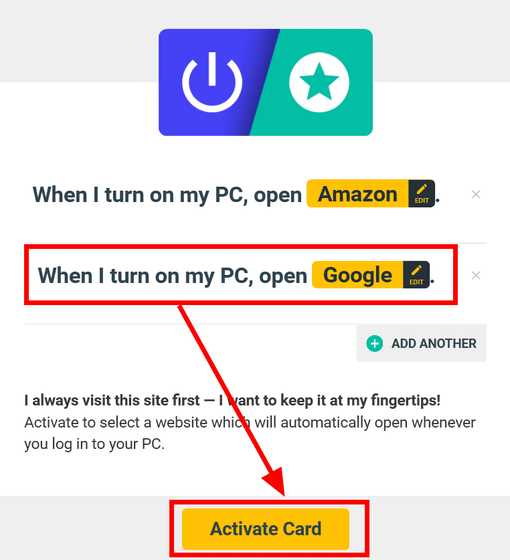 After clicking "Activate Card" and clicking "My Cards" at the top ... ...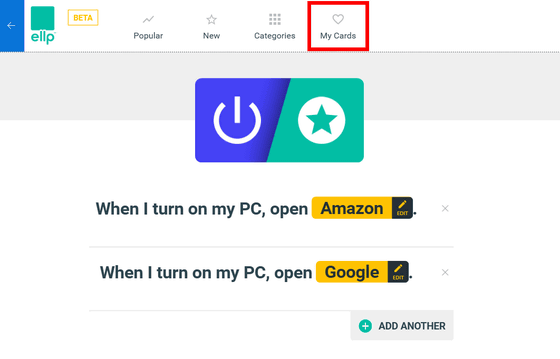 In the item "My Cards", the "Set your favorite website when launching the PC" which was set now was registered.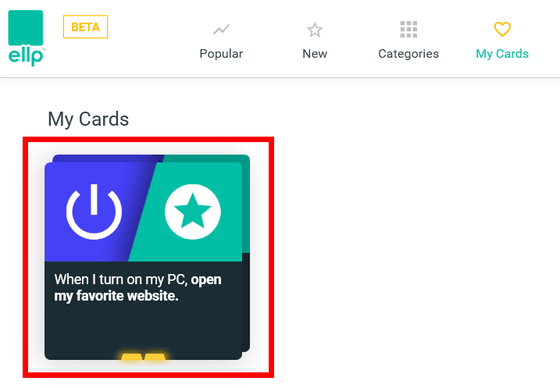 Let's restart the PC. When the PC started up, Amazon and Google opened in a separate window as set up. People who visit the same website every time they start up the PC, this setting is likely to shorten working hours. Unlike "IFTTT" in "Ellp", you can take action in response to local PC status.



◆ Notify time to rest during work

It is common to concentrate on work and continue working for a long period of time, but it is well known that productivity drops unless moderate break is done. So, if you select a card that will let you take a break when continuing work for a certain period of time, and set working hours and intervals ... ...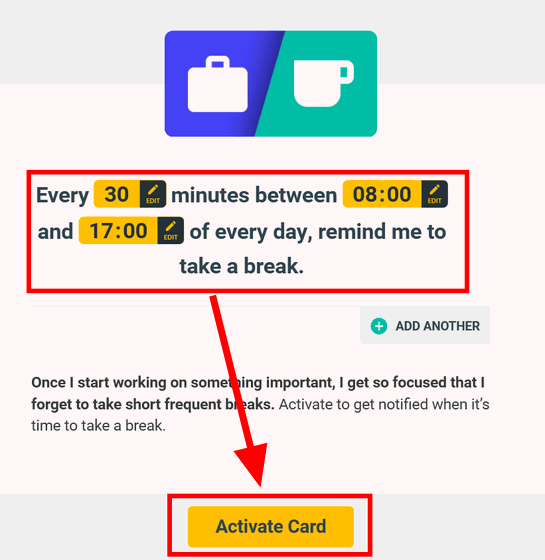 Notice arrived at the lower right of the screen at regular intervals.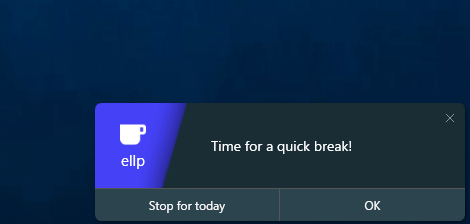 ◆ Measure Internet speed at fixed time

It is also possible to measure internet speed at a fixed time every day. By setting the time you want to measure and the downlink speed to be the reference ...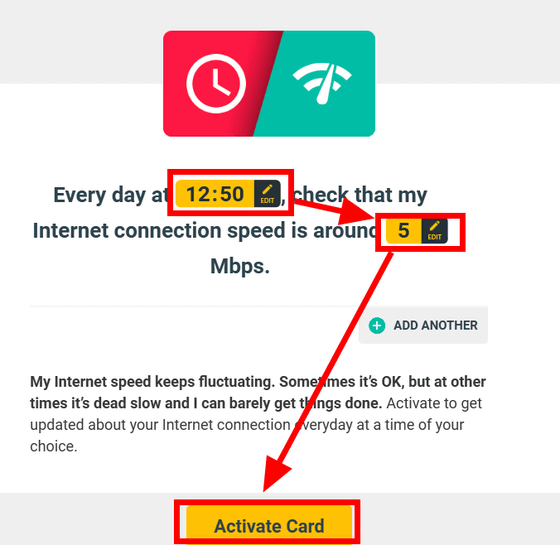 In this way, Internet speed measurement is done automatically, and notification comes.




◆ Automatically set new images that my favorite sites have uploaded as wallpaper.

With "Ellp", it is possible to automatically set the wallpaper of the latest image uploaded by your favorite site. Select the card and enter "Top Reddit Earth photoIf set to ...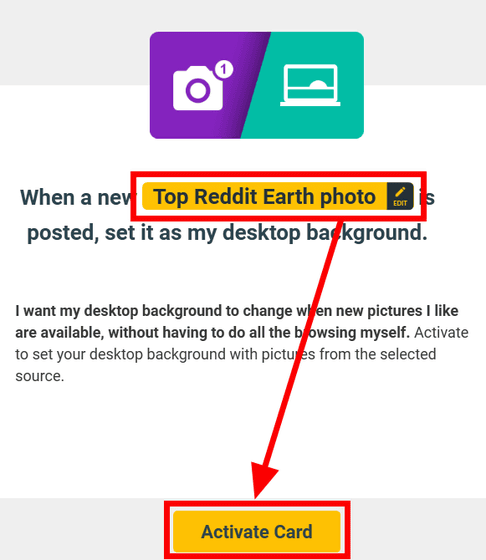 Wallpaper was updated without doing any operation such as opening "Top Reddit Earth photo" by myself.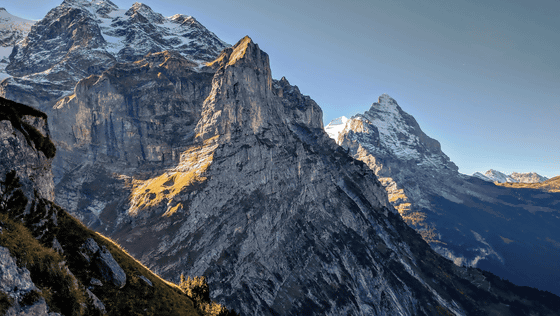 ◆ Automatically notify the weather at the fixed time

It is surprisingly troublesome work to check the weather every day by opening a website etc. every time. If you register such work on "Ellp" card, we will let you know the weather automatically at the fixed time. Set the time you want cards to inform you ... ...



We notified the weather at the set time.




◆ Mute the PC volume at bedtime

Some cards automatically mute the PC volume at bedtime. Set the time you want to mute ......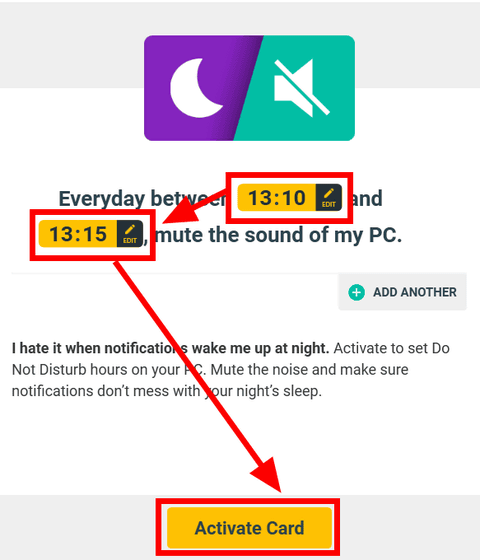 At that time, the volume was muted automatically with the notice "Shhh! Time to mute your PC."




◆ Notify when files are downloaded in duplicate

Some cards let you know when duplicating files are downloaded to the same folder. First, specify the folder to download the file. 0 closed payday get tw payrence closed tw payday tw payday tw payrence closed tw payrence closed tw payrence.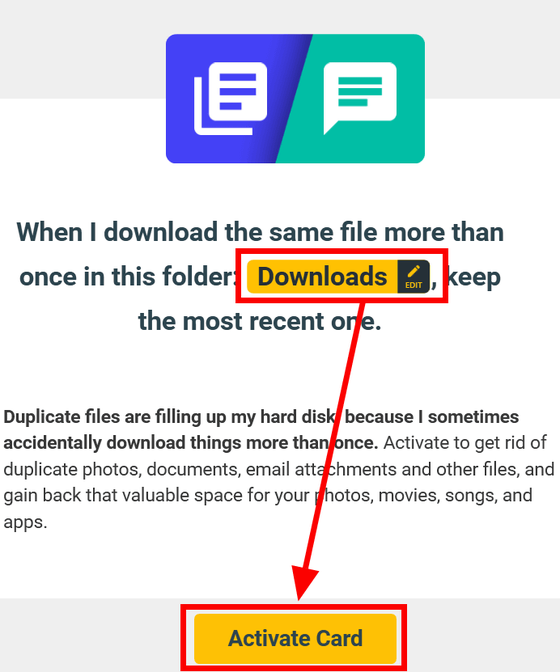 If you try to download a file that has already been downloaded to the "download" folder ...




A warning is displayed at the lower right of the screen.




◆ Information when Internet connection is disconnected

If you are moving while working with a PC, you may say, "You are coming to a place where you can not use the Internet connection while working offline, and you can not use the internet if you resume online work". To prevent such accidents, some cards will be notified when the Internet connection is disconnected.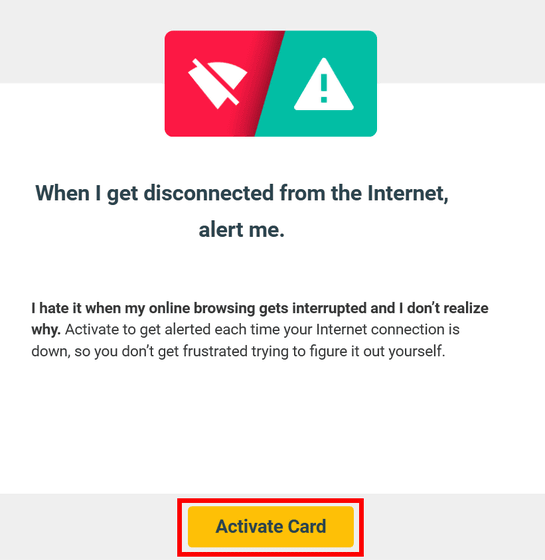 When the Internet connection was disconnected, I informed in this way.




◆ Notify when new Wi-Fi spot is found

If you are using a PC and are traveling through the town, there is a case that even if there is a new Wi - Fi spot that you can connect to is nearby without noticing it. It is troublesome to check whether Wi - Fi can be used every time, so it 's easy if you set to send notifications with' Ellp '. Just click "Activate Card" ......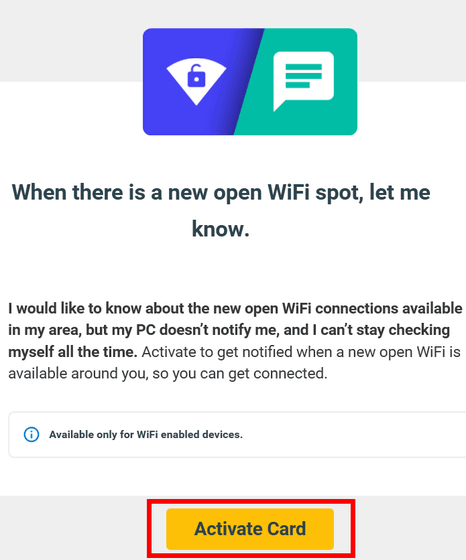 I will inform you like this when I find a Wi-Fi environment.




◆ Other cards

If you feel that "PC startup is slow due to some application," Ellp will automatically detect the application when you set this card, cards to let you know ......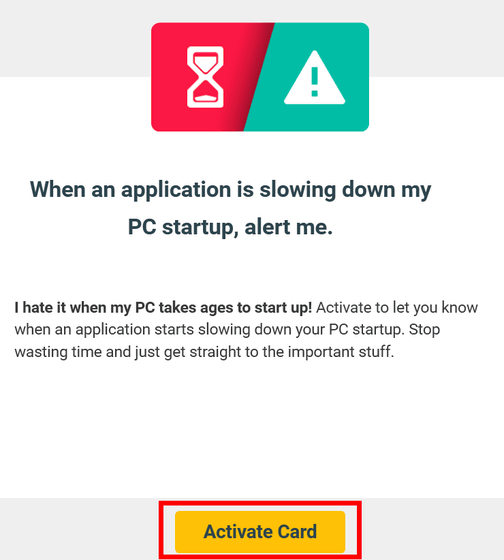 There is also "cards that let you know that old files are stored in the specified folder".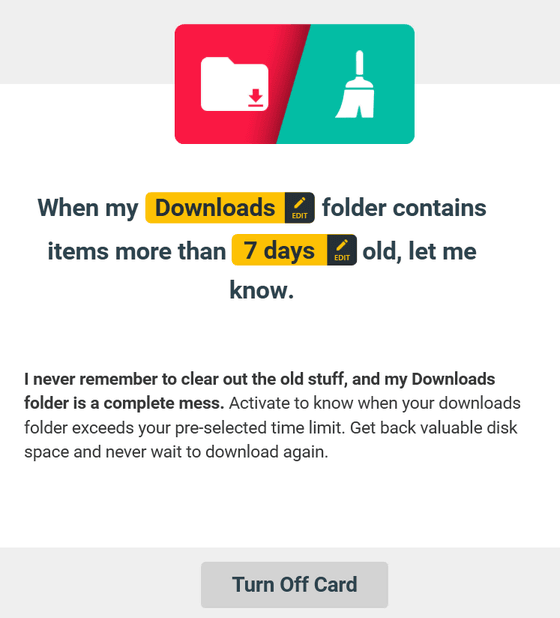 ◆ Omake: Notify when the International Space Station passes overhead

"Ellp" has "overheadInternational Space StationThere will also be cards that will let you know when it passes. "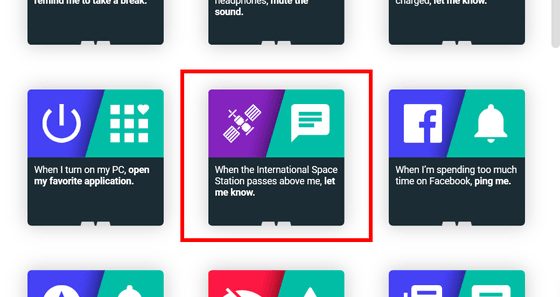 "It depends on weather conditions whether it can be seen or not." Although it is said that people who want to give thought to the universe suddenly when concentrating on the PC are ants.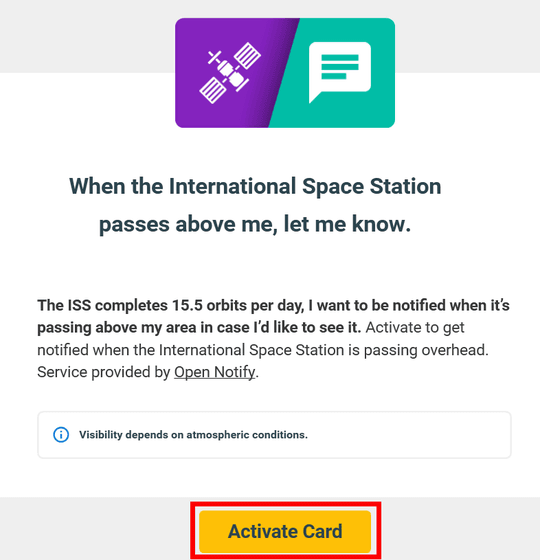 Although 40 cards could only be used at the time of article creation, "Ellp" has updated new cards from time to time as it is released. If there are cards that you want to add, you can request the developer from the request form on the bottom of the homepage, and any cards that many people need will be added.