An application "Bonfire" review that allows beginners to easily enjoy a bonfire experience with 4K shooting bonfire video reviews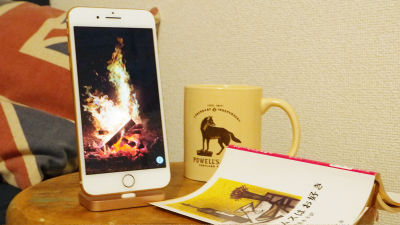 The anecdote that the audience rating exceeds 20% is famous when I broadcast "burning fireplace" for 12 hours with the program "Norwegian public broadcasting station NRK" broadcasting. The image that the flame continues to burn is simple at first glance and it seems to be thought as "What is interesting?", But what makes the mind calm wonderfully when actually putting it in front of you. iOS application "Bonfire"Is a high-quality image captured with high sensitivity 4K and realistic images, even beginners can easily enjoy a bonfire experience.

Bonfire on the App Store
https://itunes.apple.com/jp/app/%E7%84%9A%E3%81%8D%E7%81%AB/id904887382

On the App StoreThe page of bonfireAfter accessing, tap "Get".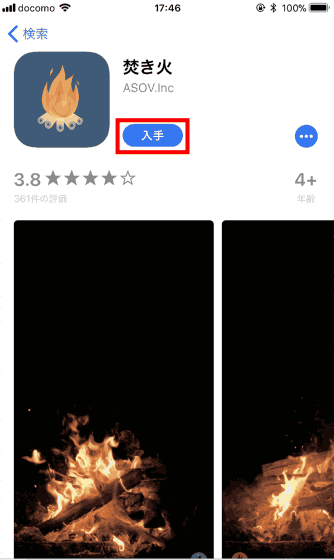 Tap "Install" ... ....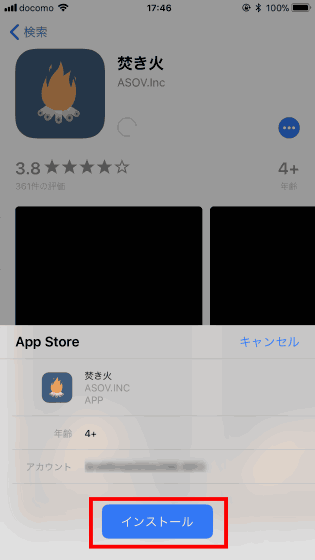 Open the application when installation is completed.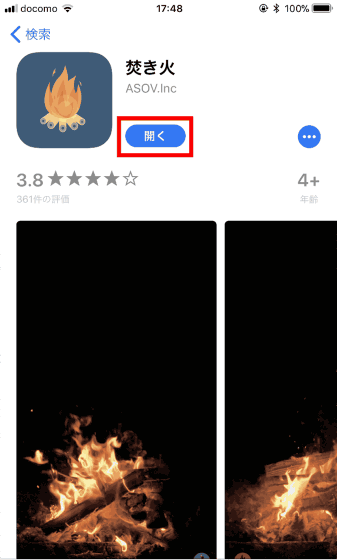 When you start up the application, the following page will appear first. There are three funs, "Enjoy with eyes" "Enjoy with ears" "Enjoy time and effort". Push "x" at the upper right of the screen ... ...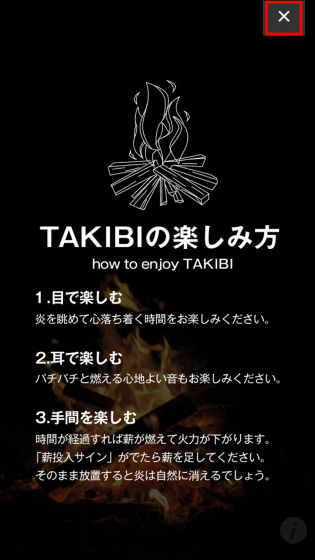 A picture of a bonfire appeared.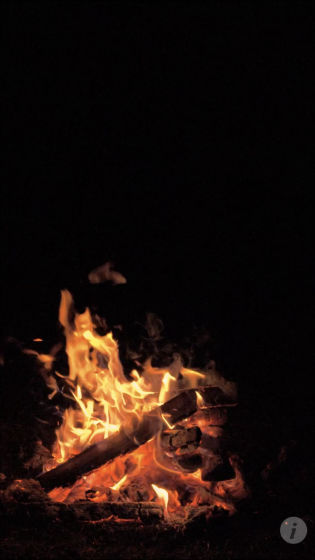 In fact it is possible to see the picture of the bonfire application from the following. 4K The flame shot with a flickering sound continues with the sound of crackling, and it is a simple application, but it keeps staring firmly against the flame.

App "Bonfire" is like this - YouTube


After a while, the flame becomes smaller, so tap the flame icon in the lower left of the screen.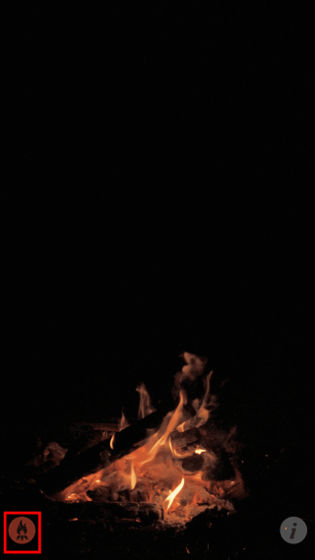 Then firewood is on ... ...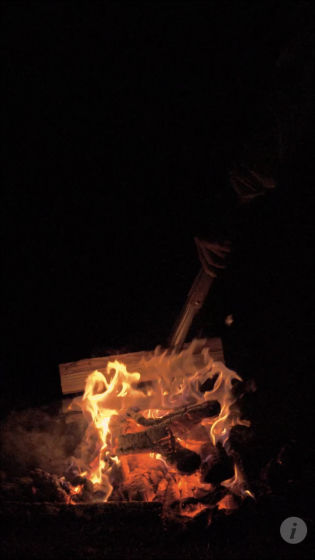 The flame's momentum became big. After a while the flame becomes small again, so I will repeat firewood and enjoy the flame ......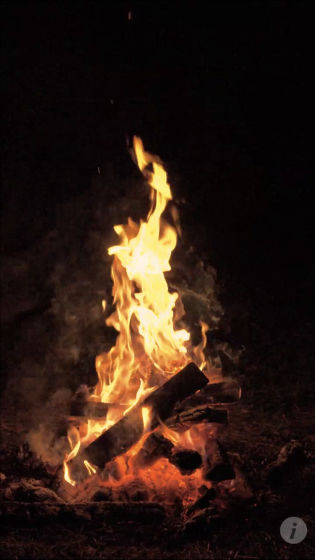 Also, if you leave firewood without leaving it, the fire disappears. At this time, tap 'Wake a fire' in the middle of the screen and fire firewood again.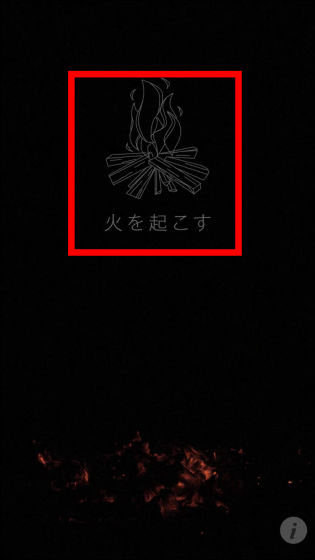 Although it is a very simple application, it seemed that the sound that keeps crackling and flame standing acted like white noise, so that he could concentrate on reading with a mystery. In the season when it's getting colder, directing fireplaces and firewoods just in the atmosphere, it seems to be able to enjoy the autumn nights.