I tried to eat 'Teriyaki Tsunami Hamburger set meal' at Matsuya which rice makes with Morimori rich with fried Teriyaki and fried eggs hamburger quickly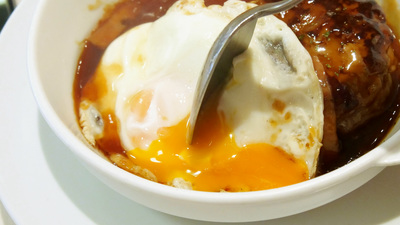 According to the National Astronomical ObservatoryThis month's harvest moon is October 4. As the moonlighting season approaches Also at Matsuya from September 26, 2017Teriyaki moon viewing hamburger steak"Will start. We added not only hamburger steaks and fried eggs but also bacon, and furthermore when we finally got a Teriyaki sauce from the top, we would definitely see what happens when we actually eat it.

Teriyaki Tsukimi hamburger steak dish newly released! | Matsuya Foods
https://www.matsuyafoods.co.jp/2017/09/20/3864/

I came to Matsuya.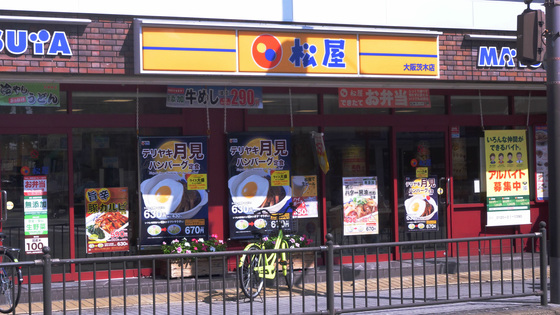 A poster of "Teriyaki Tsukimi Hamburger steak set" was decorated at the shop front. One week from September 26th to October 3rd 2017, the serious rice of "Teriyaki moon viewing hamburger steak" will be served.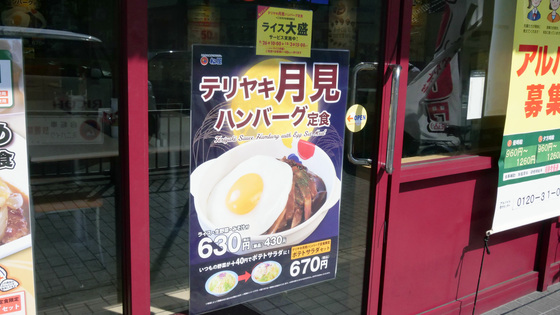 Purchase tickets with a ticket vending machine. Potato salad can also be added at + 40 yen, so we ordered additional potato salad.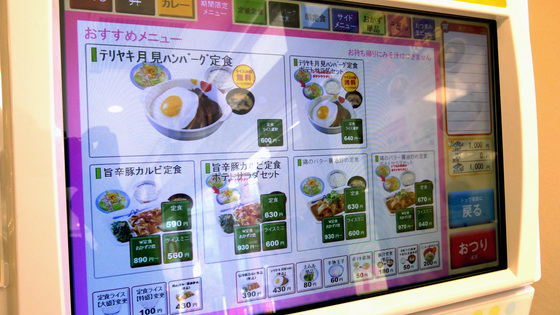 Arrived after about 5 minutes.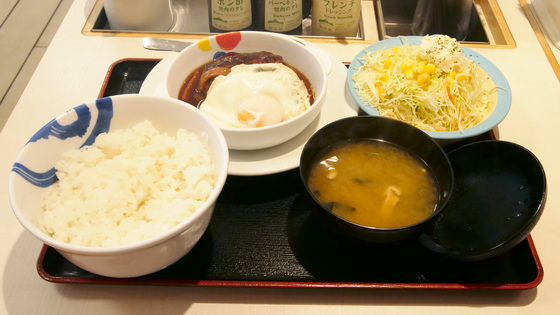 Placed the dish of "Teriyaki Tsunami Hamburger" with iPhone 6. I feel quite a volume.



It also contained bacon cut into strips. I often get involved with Teriyaki 's tears.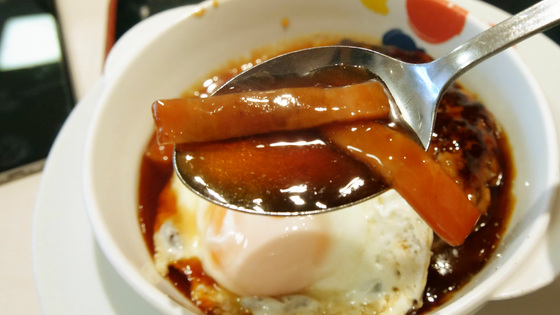 First is a bite. Teriyaki's tangle which is tangled with juicy hamburger is quite spicy. Also directing a heavy feeling so that bacon catches up. Since the taste is dark eyes, rice advances.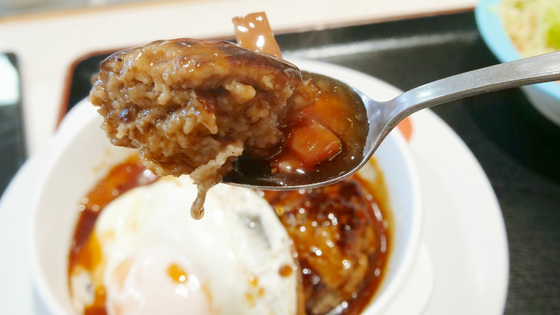 When fried eggs are divided by a spoon, yellow is melted. When eaten with hamburger steak, the strong seasoning of sweet spicy is quite mild with egg yolks.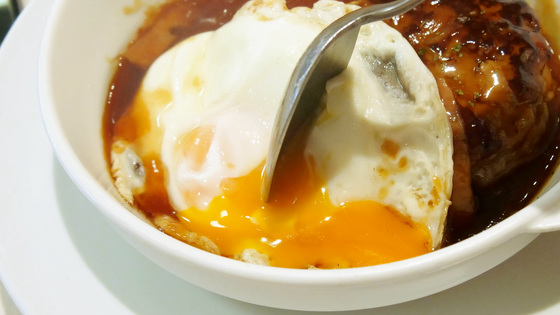 Rest your tongue with a salad. The freshness of cabbage shakijaki refreshes in the mouth.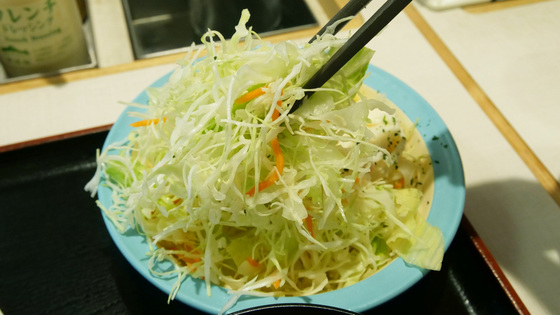 The potato salad also matches the rich taste of "Teriyaki Tsunami Hamburg".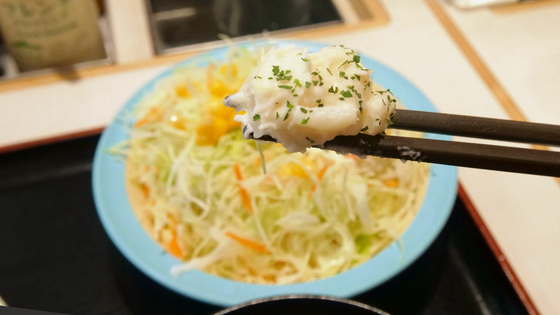 Of course, you can take home Teriyaki Tsukimi Hamburger steak dish. However, it can not take home only miso soup.



"Teriyaki Tsunami hamburger steak" which goes on steadily in the autumn of appetite is provided separately for a limited time from September 26, 2017 at Matsuya store nationwide with 430 yen including tax, including rice miso soup and 630 yen including tax.