I tried to make and receive phone calls by "Apple Watch Series 3" which enabled LTE communication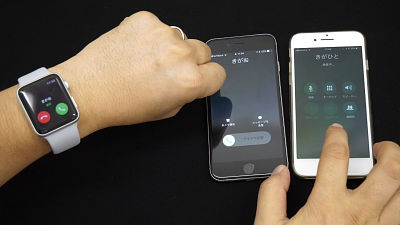 Apple Watch Series 3, released on September 22, 2017, is capable of accessing the cellular phone network itself and exchanging data and making a phone call, unlike the old model, which previously depended on the iPhone I will. I decided to try it, even if the phone is actually connected even when the connection with the iPhone is broken.

Apple Watch Series 3 - Apple (Japan)
https://www.apple.com/jp/apple-watch-series-3/

It seems like this looks like actually sending and receiving calls. In the past, both iPhone and Apple Watch were receiving at the same time, but by connecting Apple Watch Series 3 to the LTE communication network, it is possible to send and receive by itself.

I tried to make incoming and outgoing calls with "Apple Watch Series 3" that can communicate with LTE - YouTube


We prepared three units, Apple Watch Series 3, iPhone 6 (black) paired with, and iPhone 7 (white) as a calling party. First of all, try receiving a phone with iPhone 6 connected to the mobile phone network as usual.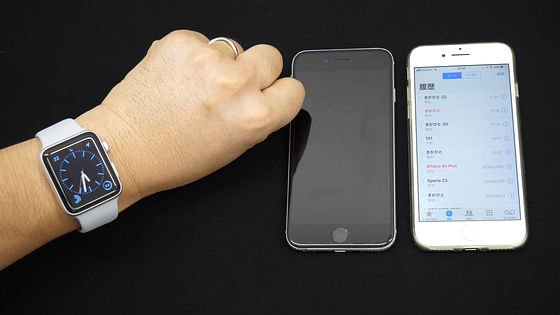 Call from the right iPhone 7 (white) to iPhone 6 (black). And of course, both the iPhone and Apple Watch received a call.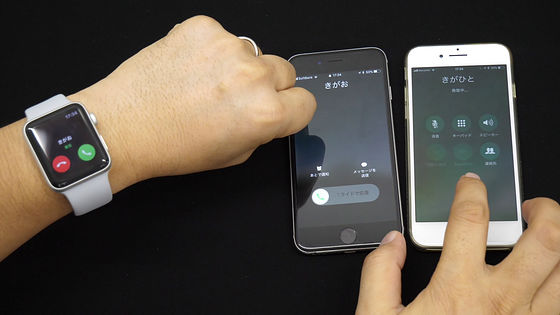 Next, put the iPhone 6 (black) in the aircraft mode and create a pseudo out-of-range condition.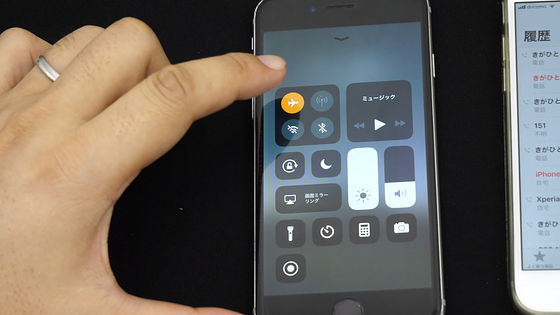 iPhone 6 is no longer found On the screen of Apple Watch, "x" is displayed at the top first ... ...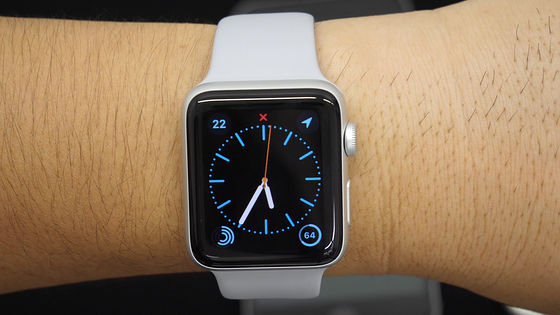 Next, "circle" and "four circles" are displayed on the screen. This indicates the radio field intensity of the carrier communication network. Because the connection with the parent iPhone has expired, Apple Watch himself went to grab the communication network himself.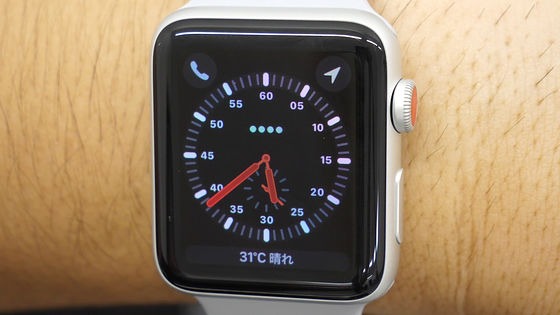 In this state, call again from iPhone 7 (white). Then, next time ...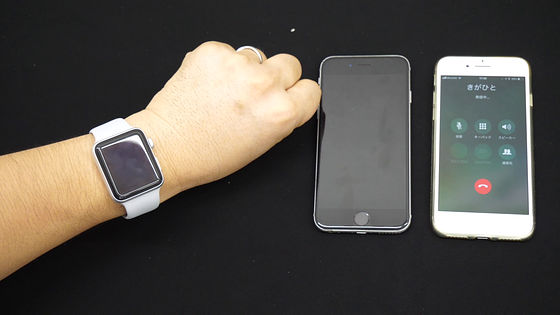 Only Apple Watch arrived and began ringing tones. Of course, even without an iPhone, I could talk normally.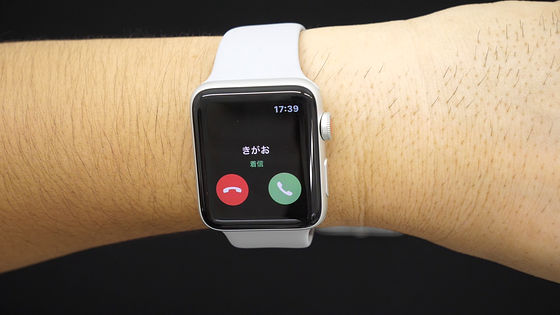 It is also possible to call from Apple Watch. With iPhone 6 (black) disconnected, if you select the number of the other party and make a call ......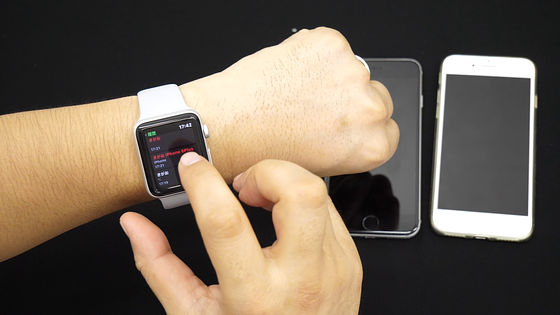 There was no problem calling iPhone 7 (white). Until now Apple Watch which almost could not do without an iPhone finally went to grab the radio waves of the carrier communication network by itself.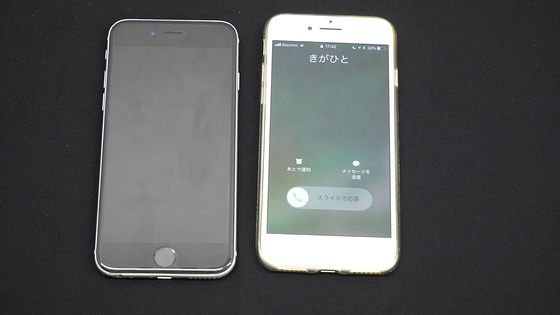 Since it is connected to the LTE communication network, it is also possible to operate Siri with Apple Watch alone. I was able to search for information as stress free as I was talking to the iPhone.

I talked to Siri of Apple Watch connected to the LTE communication network and searched for - YouTube