"BittBoy" packed NES game on a handheld size gameboy terminal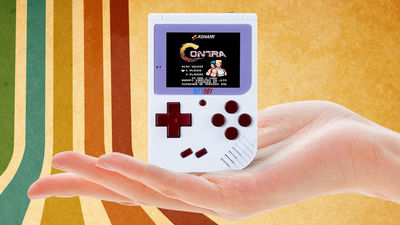 Nintendo released in 1983 "NESSpeaking of "Famicom", compact size "2016"Nintendo Classic Mini Family Computer"It was revived to the present age. But in less than a yearend of productionThere are a lot of people who did not have the opportunity to play nostalgic game again because it became. In such a circumstance, I packed a nostalgic game that appeared in Nintendo in a palm-sized compact terminal "BittBoy"Has appeared so that you can play your favorite NES game at any place anywhere you like.

BittBoy | Mini FC Handheld
https://www.bittboy.com/

BittBoy is a retro pocket console that does a lot for very little | TechCrunch
https://techcrunch.com/2017/08/27/bittboy-is-a-retro-pocket-console-that-does-a-lot-for-very-little/

This is BittBoy which recorded 300 kinds of game titles in the terminal like Nintendo's Game Boy. It is equipped with a microUSB port for charging and a 2.2 inch IPS display, and its size is 4 inches (10.16 cm) in length × 2.5 inches (6.35 cm) in width and weighs 200 g so it is compact enough to be stored in any pocket It is size. Although the battery capacity is 500 mAh, it is possible to play for a considerable time with one charge.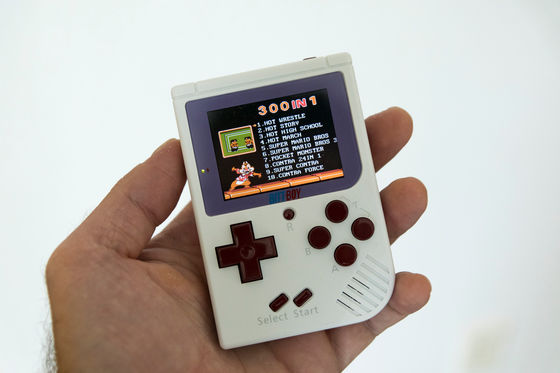 The display is pretty good compared to the time when you played Nintendo.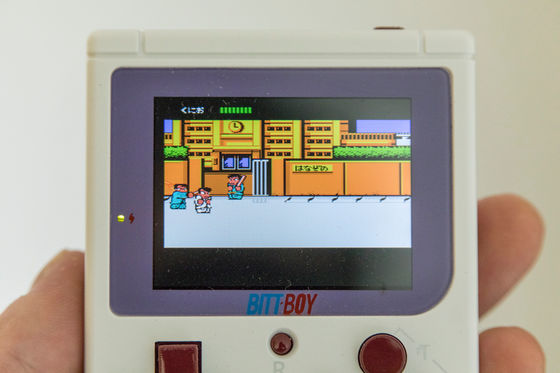 Although the arrangement of the cross key and the start / select button is similar to the game boy, there are also X / Y buttons in addition to the A / B button.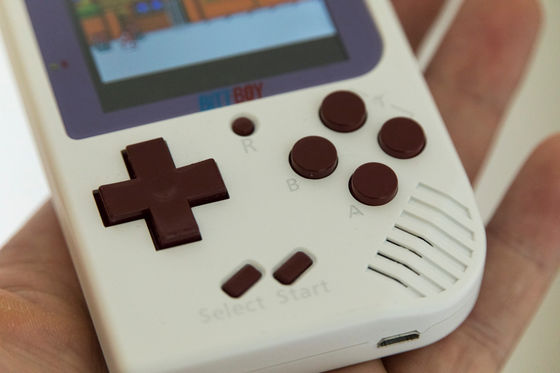 On the bottomRCA terminalFor port and microUSB port.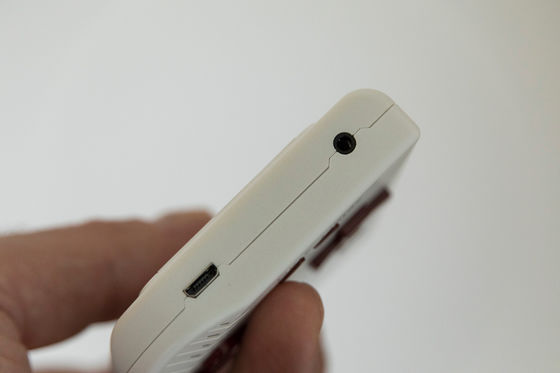 If you use the included RCA cable, you can also output BittBoy's video to TV.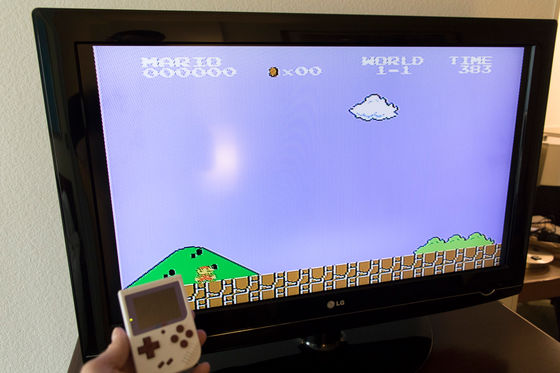 However, since BittBoy emulates the game of Nintendo, TechCrunch of foreign news media says "It is a weak point in BittBoy that it is a legally gray area". There seems to be something like a microSD card slot on the top of the terminal, but it seems that it can not actually be used.

In addition, BittBoy is sold for 39.99 dollars (about 4400 yen) in five colors of white, black, red, blue and yellow.

BittBoy FC Mini Handheld White