Amazon declared price cuts of popular products from the day of completion of luxury super acquisition with over 1 trillion yen, other supermarkets continue to shrug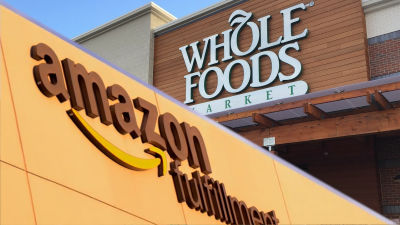 Procurement procedure for Super Whole Foods, which is the highest amount ever recorded by the company that Amazon is $ 13.7 billion (about 1.5 trillion yen) will be completed on Monday, August 28, 2017. Amazon announced price cuts of Whole Foods' main products since the day of acquisition, and the stock price of other food supermarkets has declined quickly.

Amazon - Press Room - Press Release
http://phx.corporate-ir.net/phoenix.zhtml?c=176060&p=irol-newsArticle&ID=2295514

Amazon cuts Whole Food prices in clear signal of sweeping changes to come - The Washington Post
https://www.washingtonpost.com/news/business/wp/2017/08/24/amazons-takeover-of-whole-foods-begins-monday-and-youll-see-changes-right-away/

It was announced jointly by Amazon · Whole Foods on August 24, 2017 that Amazon will complete the acquisition process of Whole Foods on August 28, 2017. Amazon's Jeff Bezos CEO in a joint statement declares "to lower the price in the long term without sacrificing the highest quality of Whole Foods", and the acquisition is completed August 28, 2017 We also announced that it will price down popular foods at Whole Foods alliances such as bananas from partnering farms, organic avocados, organic eggs, almond butter, Fuji ringgo.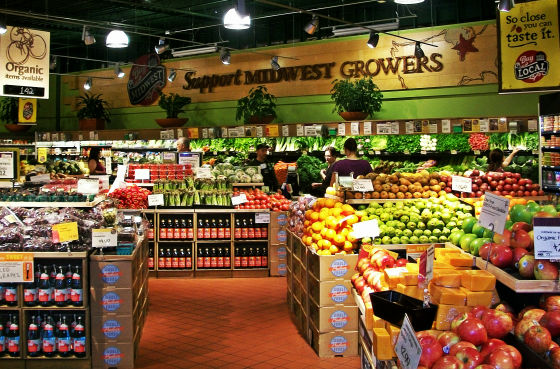 Amazon has announced plans to continue reducing prices of foods sold by Whole Foods and has also announced that it will make special discounts for Amazon paid member Prime members at an annual price of $ 99 (about 11,000 yen) . According to analysts' analysis, it is estimated that about 70% of Whole Foods customers who mainly handle high quality luxury ingredients are Amazon Prime members, so plans to reduce food prices by Amazon and Whole Foods , It is believed to be beneficial for many customers.

Even after the acquisition by Amazon this time, Whole Foods headquarters will remain in Austin, Texas and co-founder John McKee will be appointed CEO, so Whole Foods independence will be maintained. Traditionally, while price competition intensified, Whole Foods was struggling to cut costs and cut prices, but it seems to make it easier to take a sales strategy that takes advantage of scale by putting Amazon back. In addition, Amazon plans to offer Private items of Whole Foods with Amazon's food delivery service "Prime Pantry" and delivery service "Prime Now" within 2 hours, not only to 460 real stores nationwide but also online food It is plan to enrich sales service.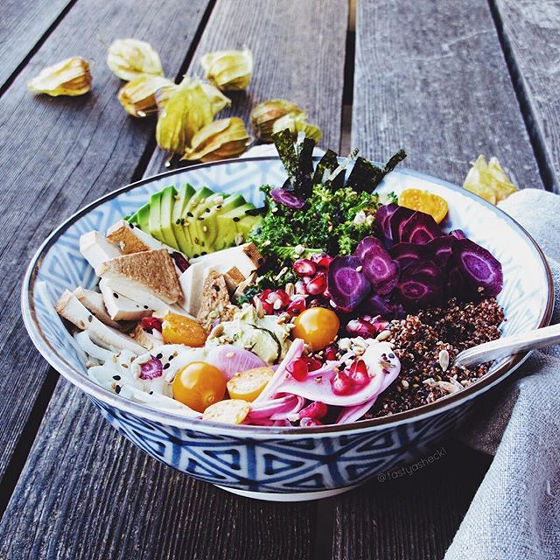 When Amazon announces the completion date of acquisition of Whole Foods, Costco has 5% stock price and SuperValu which has 2,000 stores nationwide has also declined stock price by 6%. Furthermore, Kroger's stock price planned to acquire Whole Foods in 2016 plummeted by 8%. In contrast, the stock price of Whole Foods rose 1%. By the entry of Amazon, the stock market seems to be spreading expectation that the supermarket market in the United States will change dramatically.

Meanwhile, Walmart, the largest supermarket in the U.S., will collaborate with Google, which will provide rival "Google Home", a competitor of Amazon's AI assistant Alexa speaker terminal "Echo" on August 23, 2017Announcement. We announced plans to offer a new service to talk to Google Home and order items. Although Walmart is considered not to overlap so much with Whole Foods because of a low price strategy, it seems that there is no doubt that Amazon has a caution against entry.