Luxury Super Whole Foods Acquired by Amazon Started Discount Starts Increase Visitors by 25%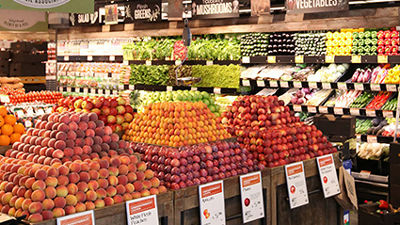 Luxury supermarket which Amazon acquired for 13.7 billion dollars (about 1.5 trillion yen)Whole FoodsThe popular product is Jeff Bezos' CEODeclarationIt began to be discounted as expected. It turned out that the new shop Whole Foods' casual shoes showed a good start with a 25% increase compared to before the acquisition.

Amazon's Whole Foods Price Cuts Brought 25% Jump in Shoppers - Bloomberg
https://www.bloomberg.com/news/articles/2017-09-11/amazon-s-whole-foods-price-cuts-brought-25-jump-in-customers

As soon as Amazon's Whole Foods acquisition process is completed, it has begun discounting mainly on popular food items as we announced. Speaking of representative products, 43% of all products are discounted, organic discarded Fuji ringgo from 3.49 dollars per pound to 1.99 dollars, and avocado organic farmed from 2.79 dollars to 1.99 dollars It was cut down.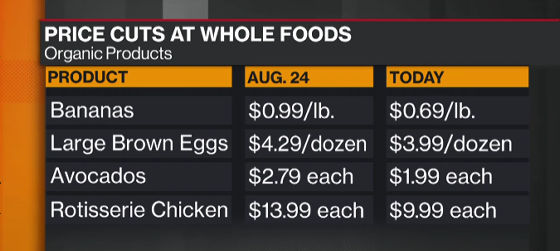 Foursquare Labs estimated from the data gathered from shoppers' mobile terminals that visited Whole Foods that the number of customers attracted for the two days after discounting is 25% higher than the same period a week ago, Amazon It has become clear that the discounts declared by Mr. Kimono have brought many customers to stores. In Chicago's shop, for example, it seems that it is going smoothly for Amazon to advance into a real store, such as a 35% increase in visitors.

However, Bloomberg's analyst Jennifer Bartacious gives the impression that curious customers have come to the shop soon after the acquisition is as expected and there is no special surprise. Customers continue to visit the shops if the Whole Foods products are cheap, but Mr. Bhatasyas thinks that if customers are not attractive in terms of price, they will not continue.

In the retail industry such as food supermarkets, price competition becomes intense and there is room for further price cuts, but even among them there are many relatively expensive goods, so-called organic foods such as organic vegetables etc. It is pointed out that there is much room for cost reduction. Amazon, which has cut into areas where there is still room for competition, is anticipated to positively set price competition in high-end foods.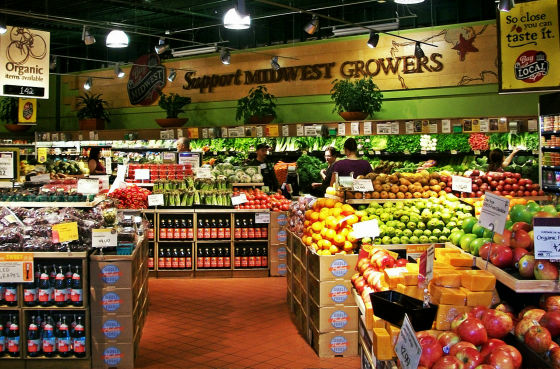 However, it is pointed out that not only Whole Foods but also supermarkets for masses such as Walmart and Kroger are reinforcing organic foods, leading the Whole Foods in terms of price. According to a price survey conducted by Telsey Advisory Group in New York City, it seems that the price of Whole Foods is still higher than competitors' Walmart and Kroger, even though the price reduction after buying Amazon is taken into consideration. Whether the price of Whole Foods's products will continue to be cut down as declared by CEO of Jeff Bezos is likely to hold the key to Amazon's success in high-end food supermarkets.