About what I wanted to achieve with "Gran Turismo SPORT" and about the future I will interview Kazunori Yamauchi president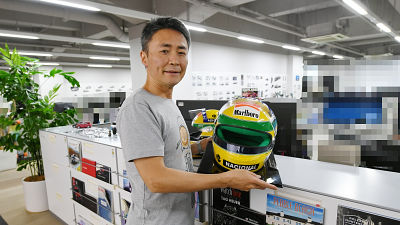 After about 4 years from the previous work, "Gran Turismo SPORT" will be released in Japan on October 19, 2017. Prior to that, we targeted the media in late JulyPolyphony · Digital in-house tour tour and Gran Turismo SPORT trial eventWas held and there was an opportunity to interview Mr. Kazunori Yamauchi who gave the series at that time, so what we aimed for in the latest work and development secret story secretly behind it, and what the future Gran Turismo should be I asked about various things.

Gran Turismo · dot com
http://www.gran-turismo.com/jp/products/gtsport/

GIGAZINE:
Thank you for your time today.

Mr. Yamauchi:
Thank you.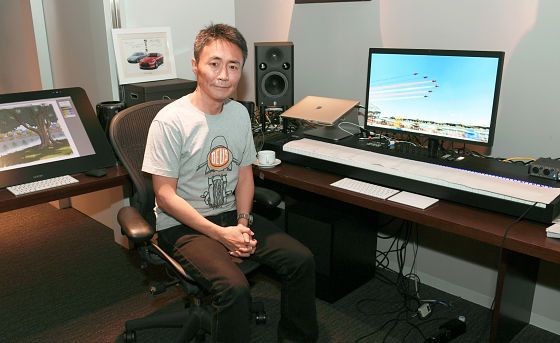 GIGAZINE:
I also said that I like cars and have played almost all the titles since the first "Gran Turismo" appeared in 1997, but from the beginning I became "Gran Turismo 2" and also the PlayStation 2 platform " Every time a Gran Turismo 3 A-Spec appears, the simulation evolved, the graphics evolved, the game mode increased, I think that new things have always been introduced. As expected it was thought that these works, especially the previous work "Gran Turismo 6", has already reached the area of ​​"completion", "I wonder how it will evolve more" Have you been developed with the desire to have fun?

Mr. Yamauchi:
This "Gran Turismo SPORT" is the beginning of a new generation of Gran Turismo. So as our feelings it is the same feeling when making GT 1 (the first Gran Turismo). So, what is "Gran Turismo in a new era", but over the past two decades I have repeatedly made various challenges to make Gran Turismo, and I have learned that "What is really important" It was. We pick up only those important things to condense the essence and add new modes that will change future times and future, such as "sports" mode or "scapes" which is the world of HDR graphics "Gran Turismo SPORT" (hereinafter referred to as "GT SPORT") arranged in an orderly manner (integrated).

Gran Turismo has a lot of experimental elements when new things come out every time, and it is the title that some sort of "chaotic part" is still somewhere. I have thought that this title was able to integrate new elements and elements that had been so far in a way that is comfortable for users very much, taking time to develop them slowly. And I think that this is the standard of Gran Turismo in the new era.

GIGAZINE:
I see. It is said that "I spent time carefully" now, but which part was the most difficult stuff?

Mr. Yamauchi:
Well, the development of Gran Turismo is always tough, and there is absolutely nothing that "somewhere is easy". Various elements such as "car itself" and "course" are enormous in the development, and each of them is formed by each artist or engineer, but we gather at the end gwow and finally harmonize it It is Gran Turismo to make it. So the thing that was the hardest this time was the "harmonize" part.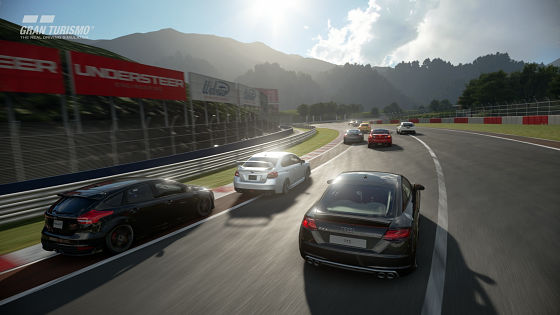 GIGAZINE:
Looking at the car that is recorded this time, I felt that only the ones that have reached "Gran Turismo Quality", but at the stage when data comes up from individual artists, that person's difference Or is there something like personality, too?

Mr. Yamauchi:
Well, what each individual artist makes for the first time, each personality comes out. For example, if it is a car, there are people called "chief modeler" on each modeler, and that person checks each one to match the standard of Gran Turismo.

GIGAZINE:
Indeed, that means that we took time around that.

Mr. Yamauchi:
Also, everything we use is cutting edge (cutting edge). For example, I have spent four years developing time on the HDR function, but when I remember four years ago, I think that the word "HDR" still was not known so much at that time. From that era, trial and error has begun from the place where "How can we capture the light full of the world with the technology of HDR"? It is the result of the trial and error that "Equipment for photography is rolling like that (pointing to the table on which the lens is placed) is rolling over, eventually" How to capture the light of the world ".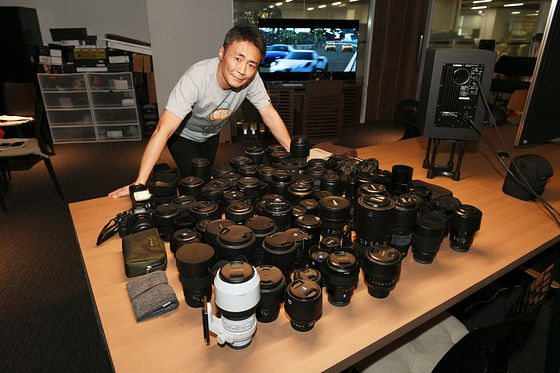 GIGAZINE:
I thought that the keyword "light" that was spoken at the moment is an important element in this work, and even though I actually tried it I was able to feel that point strongly, but in Gran Turismo "light" What does it mean?

Mr. Yamauchi:
Gran Turismo is always the title that cherished "light". "Light" is as important as cars and landscapes and it is an important element, so it's about 4 years ago when we started to develop it when no one in the world said yet "HDR". Often, when I am eating at a restaurant, there are times when I'm asked "What kind of work are you doing?" At that time, I sometimes answer "I am working on light" It is (laugh).

GIGAZINE:
That's right (laugh).

Mr. Yamauchi:
so. That's why I always feel sensitive about light.

GIGAZINE:
What I thought "This is the most disgusting" when GT 1 comes out is "reflection of light". I was surprised that it was the place where the most reality was born. When I was in GT 1, it was a story that there was only 300 polygons used for one car, but it certainly seems that roughness remains as a model, but it appears that the light reflects on the car body I think that the impression was born enormously.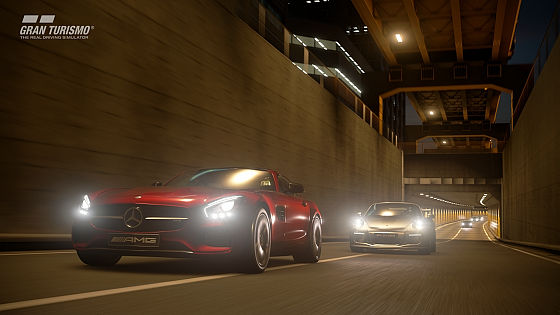 Mr. Yamauchi:
Well, light is always important.

GIGAZINE:
In addition to the reproduction of "light", I think that the part of the physical engine has been improved this time, but what is the evolution around that?

Mr. Yamauchi:
Gran Turismo's simulation has matured, it became possible to use it as a simulation of the lap time of the circuit or as a simulation of the car setup, about the 2010 era when the GT 5 came out. And now that we are working and thinking that we were able to achieve with this GT SPORT is the part "I can drive intuitively even the first driver." It is just like driving a real car, for example not straight and strange meandering, or the movement of a car that fits such a human sense.

It is already natural that a person trained to a certain extent can ride a simulator of Gran Turismo, and even if a person who knows nothing runs on a ride and runs, the car moves exactly as expected, or as the car loses control The place where that "How to lose" can be convinced properly is the part that we have aimed for in the history of Gran Turismo over 20 years, but I think that it is finally in that state this time. Although I do not think it is perfect, I can manipulate the car most intuitively among the successors of Gran Turismo, it is the handle, it is the same whether it is a normal controller, is not it?

GIGAZINE:
That is the development of the physical engine.

Mr. Yamauchi:
Yes, it is exactly right. I have been saying that "I will be" Easy "as long as" Real "has been kept as far as I can, for example when I go to the snow country, I will drift to a counter steer while a normal Oka stops at the signal It stops at the stop line (laugh). But, in reality it is that kind of thing, driving a car. So, driving a racing car is not difficult, and I myself also keep on racing because I think that because the car moves obediently as long as the setting is not largely removed, when I made a mistake, It's an error. I think that such a part of real thing was almost achieved at this time.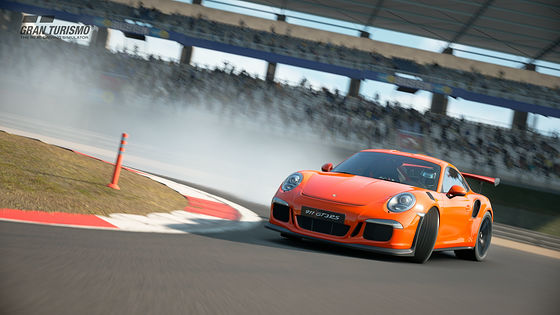 GIGAZINE:
Although it is a small part, we have played "Reverie Editor" which can customize my car in the game, and there are places where you can change the cutting angle of the front wheels when shooting. So, when actually turning the steering wheel all the way to the left and right, the nose part of the car got lifted up as "Hikoko". I think that it will not be reproduced in the computer so far as it is normal, but I was surprised to see that "I've been calculated by computing to this!"?

Mr. Yamauchi:
Well, if the front wheel "Caster angle" is on, it will be like that.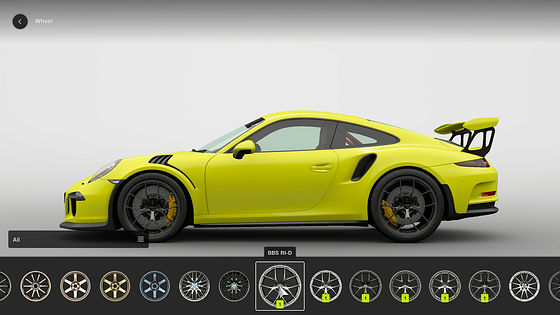 GIGAZINE:
Also, I felt that the sound was also improved finely. In the closed beta version, when I shifted, I heard the sound that the floor "Gakko" sounds, but I felt that the sound was so melting into the environmental sounds if I tried out earlier.

Mr. Yamauchi:
Sounds are already changing everyday like living things.

GIGAZINE:
When running on the circuit in the game, it jumped out to the soil part of the shoulder, and when I returned to the course, the pebbles attached to the tire flew and the sound which hits the floor was reproduced, but its "how to disappear" I thought it was real. In the real world, I think that pebbles are gradually becoming less and the sound falling on the floor gradually decreases, but even in actual games the sound does not suddenly disappear but gradually decreases I was surprised that "what kind of reality is that" in the place where I can understand?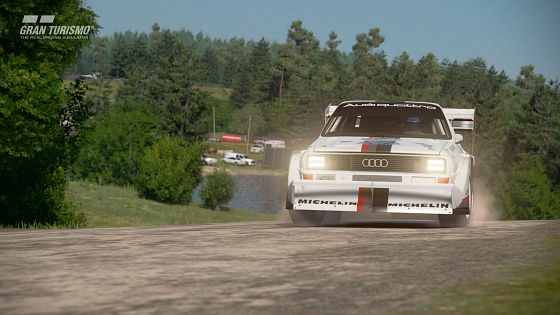 Mr. Yamauchi:
Well (laugh). There is no end to say the sound.

GIGAZINE:
The direction around that, Yamauchi-san's experience of racing is being utilized.

Mr. Yamauchi:
Well, in this work especially I am involved and direction.

GIGAZINE:
It is supposed to be VR compliant for the first time in this work. Among the ideals depicted by Mr. Yamauchi, what level do you think GT SPORT's VR has reached?

Mr. Yamauchi:
All what we can do at the present stage is included. So I think that there is no doubt that it is the best experience in current PS VR. On the other hand, VR is a still underdeveloped technology that I think we have to evolve further.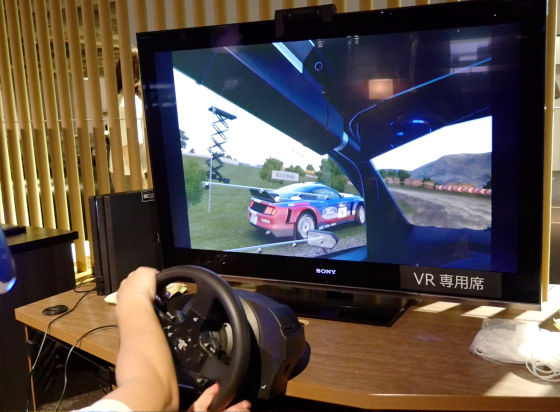 GIGAZINE:
Rather, the hardware limit was greater.

Mr. Yamauchi:
Well, I think that hardware will get much better if the performance gets about 10 times better.

GIGAZINE:
Is it such a problem as the resolution of the display panel?

Mr. Yamauchi:
Both resolution and frame rate are important for VR. Ideally, I want 8K panels for each of the left and right eyes, and I want a refresh rate of about 200 frames per second.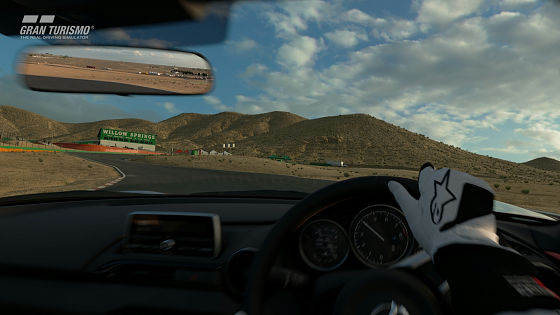 GIGAZINE:
Is 200 frames per second! What?

Mr. Yamauchi:
Well, now we are reprofiling 60 frames of 120 frames, but in reality it is definitely better to move at 120 fps or 240 fps natively, so then, then ... well ... after all I want performance about 100 times (Laugh).

GIGAZINE:
Hundredfold! (Lol)

Mr. Yamauchi:
Well, even 100 times, I use up quickly. Evolution of PS1 to PS2 was about 100 times.

GIGAZINE:
Finally, where does Gran Turismo head from here? I think that it has reached the ultimate as a racing game and a car game anymore, but what is going to happen in the future is very interesting as an individual fan.

Mr. Yamauchi:
I do not know, I already have this. However, since Gran Turismo is constantly making relationships with society, I think that the way that Gran Turismo will change will depend on what kind of society will emerge.

GIGAZINE:
There are also relationships with automobile manufacturers.

Mr. Yamauchi:
Gran Turismo is also used for the development of automatic driving, and I think that Gran Turismo contributes to society in such a place.

GIGAZINE:
Thank you very much for today.

Mr. Yamauchi:
Thank you very much.
----
With this feeling, the interview has ended a bit over the scheduled time. The performance as a simulator has already reached a tremendous phase in the ordinary course, and it seems that it will be aiming for further evolution including future directions with society in the future. In addition, we are planning to pursue the pursuit of experiences using VR technology, which is in the process of evolution, and I would like to expect much from here as well.

Here is the main working desk in Mr. Yamauchi's office. On the wall there are trophies for winning various awards.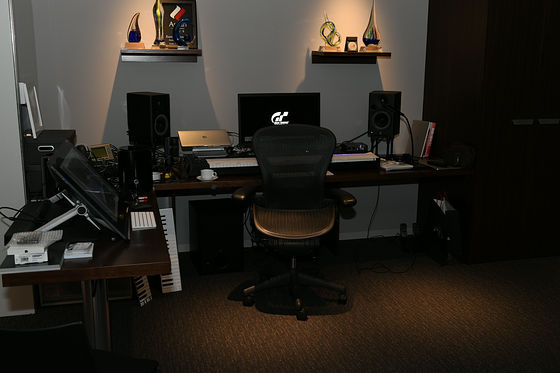 The 88-key full-size keyboard is placed in the work desk, and Mr. Yamauchi himself sometimes performs composition.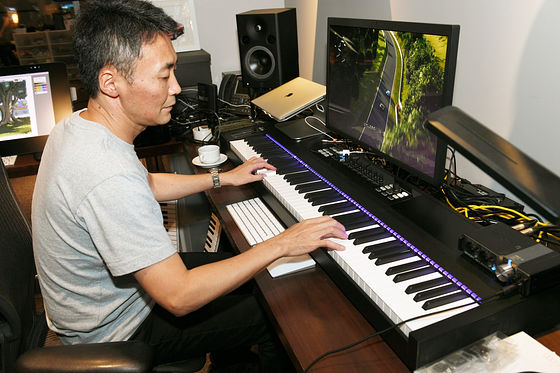 Mr. Yamauchi who drives GT SPORT with a huge display in the center of the office. I was actually played for shooting, but it was impressive that it was in real momentum running in an instant with truly handling judgment. In this way, it may be thought of the next work and the idea behind it.