Interview with Masayasu Ito, Development Director of the future video system "PlayStation VR"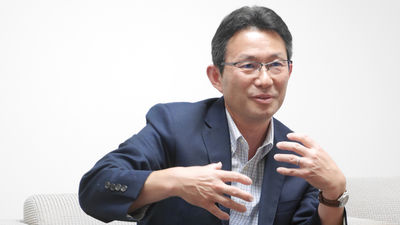 VR system released on October 13, 2016 "PlayStation VR(PS VR) "is a product that attracted much attention as the reservation reception started on June 18 but sold out within a few minutes from the start of reception. Since I got an opportunity to talk to Mr. Masayasu Ito who is responsible for development of that PS VR, I have heard what is worrisome like development confidential stories and future developments.

PlayStation VR | PlayStation Official Site
http://www.jp.playstation.com/psvr/

Mr. Masayasu Ito of Sony Interactive Entertainment (SIE) who is in charge of PS VR development top.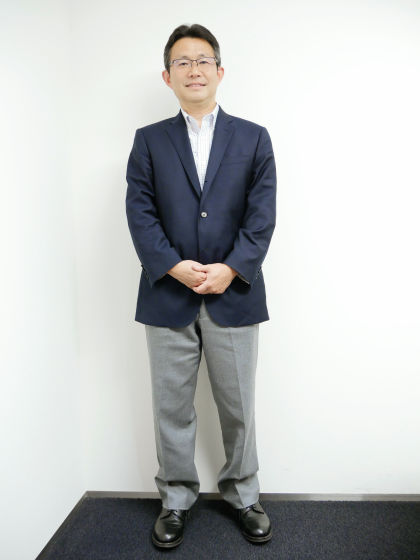 GIGAZINE (hereinafter, G):
First of all, please tell me what Mr. Ito does in the PS VR project.

Masayasu Ito (Ito):
I am in charge of the development of all of our hardware products including PlayStation 4 (PS 4) and PlayStation Vita, and PS VR is responsible for development in the form of one product among them.

G:
Although PS VR wears PlayStation Move (PS Move) of the motion controller in the head and the basic idea was born from the point that it operates the game with the head, before that the development of the VR system is internal Was it carried forward by?

Ito:
There were various ideas of the VR system, but in the sense of development it was not being promoted in earnest. PS Move was released on October 21, 2010, and full-scale development began from the point that whether we can do something new using PS Move. Strictly speaking it will be before PS Move's release. A developer of Magic Lab who is researching and developing in the United States attached PS Move to the head and tried and errored, they were doing seriously, but the appearance of attaching PS Move to the head seems like a little bit I thought that you are "playing" at first, but I thought that PS VR was born from playfulness is very SIE-like, or it seems to be PlayStation, is not it?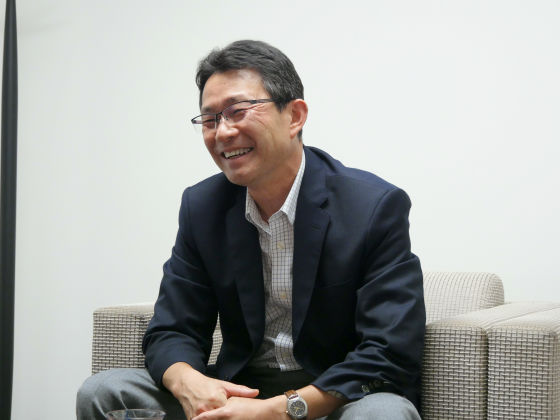 G:
I see. I heard that the first prototype of PS VR was made using a "head massager" shaped like a head-up display that was exhibited at CES held in January 2012.

Ito:
I agree. From about the time of that, not only the R & D team but also the developer who made the game software entered and development began in earnest. At first, it was a few development teams, but gradually increased the number of people. At that time, it is said that commercialization is still tough, there are still a lot of things missing in the part of "comfortable" or "easy to install". In order to be purchased by the user and be used at home, it is necessary to allow one person to wear it. This is only one example, but I have improved these details little by little. The product version of PS VR is installed even if it is installed once, so I can install it by one person.

G:
So, how do you fine-tune the comfort in wearing?

Ito:
It is cut & try fine adjustment of the mountability. Actually wearing a prototype has changed and wearing it changed, I improved little by little. As development has progressed to a certain extent, we have come to the point that we can not change the weight of the whole anymore, from there we tried and error how to balance the weight. For example, it is a feeling that the rear portion is also heavy and adjusts the balance as a whole, because only the front portion becomes heavy and it can be shifted downward.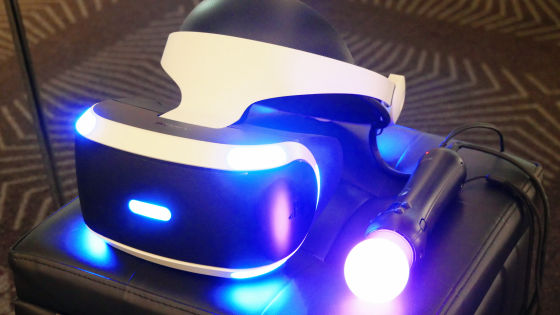 G:
Although it is hard to notice by just looking at PS VR, is there anything devised for comfortable wearing?

Ito:
The first thing is that it's easy to install with one touch. Adjusting the length of the headband There is a headband release button and an adjustment dial to adjust the degree of tightness, so if you get used to it you are devised to be able to wear even with one hand.

G:
It is said that the development of hardware is in Japan and the development of software is mainly in charge of the American team, but please tell me the reason for division.

Ito:
Originally developed at Magic Lab in the United States, development started, both hardware and software were developed in the United States at the beginning of development. As far as hardware is concerned, Japanese people are good at making things and we have a wealth of experiences in mass production, so when we decided to commercialize PS VR, we said, "Let's develop hardware in Japan" You did it.

G:
How often do you communicate in Japan and overseas teams?

Ito:
I keep in touch with you almost every day. As productization actually progressed, we gradually shifted the work we were doing in the United States to Japan, shifting to make much of our development possible in Japan. Of course there are things I do in the US, but in the late stage of development more than half went in Japan.

G:
I see. Next we will ask about the display installed in PS VR. While project Morpheous announced liquid crystal, PS VR adopted OLED for display. Why did you turn it into OLED? What kind of problems were improved by changing to OLED?

Ito:
The part of the response speed that I could improve the most was the part. By setting it to OLED the response speed dramatically shortened, and the followability of the screen improved as the head was moved. If there is a gap between the movement of the head and the movement of the screen, that is, if you move your head and the screen comes late, it will lead to "sickness" of the player. By making it OLED, the followability of the screen dramatically improved, and "sickness" which occurred when mounting the liquid crystal became less likely to occur.

G:
Is there anything else besides OLED that the player is devised not to feel "drunk"?

Ito:
It is the refresh rate other than OLED, the speed at which the screen switches in short. It is now set to 120 Hz, which means that the screen switches 120 times per second. To say that this screen change is fast is that even if you move your head fast, the screen will come along without delay. Also, PS VR is equipped with a blue LED on the main unit, which is tracked by the PlayStation Camera, but with the LED mounted on the back of the PS VR as well as improving the tracking accuracy We are trying to alleviate 'sickness'.

G:
In the development of PS VR, initially thought "This will be a difficult part", but did you actually go smoothly, did you find that it worked better than you imagined?

Ito:
Of course there were a lot of problems in advance of the project. It is now impression that the project has progressed as expected, but it was a difficult decision to change from the liquid crystal which I said earlier to OLED. Since it changes in the middle of the project, it is necessary to change the design of all parts such as software as well as hardware. Changing the display became a considerable burden, but I think that it progressed to some extent as I thought.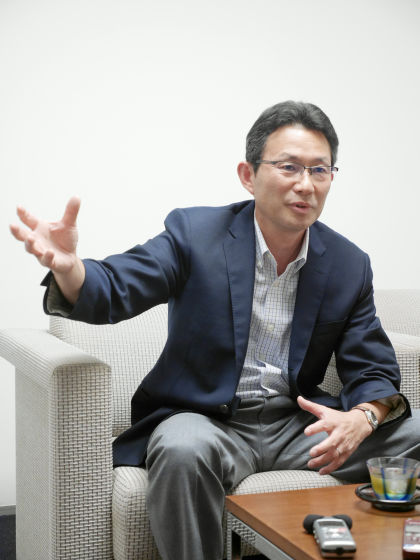 G:
Other VR platform products such as Oculus Rift and HTC Vive are already on sale, but are there any points that the later PS VR differentiates from other products?

Ito:
The first thing is that it connects to PS4. Because PS VR connects to PS 4 and plays, it can provide all users with the same quality game, the same quality VR experience. PS 4 has the cumulative total sales volume of over 40 million worldwide, I think that being able to be played with the unified standard is the biggest.

G:
I see. The PS VR started reservation acceptance in Japan from June 18, 2016, and it reached the reserved sales number for a moment from the start of reservation reception. Have you anticipated such reaction from users as much?

Ito:
It is true that I was surprised by the reaction far exceeding expectations. In order to be able to purchase people who could not make a reservation at the release date, we have been informed about resumption of reservation. I think that PS VR will reach all those who think that I want.

G:
There are about 3 months to release from now. Please tell us what you are working on as a point to improve until the release.

Ito:
It is almost completed as a product. As for VR, there is a part which you do not understand its merit unless you actually use it. So, from now on until the launch, I would like to offer various opportunities for people to touch PS VR. To that end manyExperience meetingSince you are carrying out, please join those who are interested by all means.

G:
Which of the future PS VRs will be to enhance performance or approach to lower prices?

Ito:
I would like to aim for both performance enhancement and lower price. PS4 has lowered the price, but it does not mean that the performance has also been lowered. I'd like to follow the PS 4 flow that makes the function higher and lower the price than the previous model even with PS VR.

G:
Is there a function that I'd like to add such a function in the future?

Ito:
As a function, I want to wirelessly connect the PS VR to the PS4 by wired. However, with the current technology, it is not possible to output high resolution video by radio. Wireless is better than wired to play games, so I hope that technology will catch up as soon as possible.

G:
Please give a message to the reader of GIGAZINE at the end.

Ito:
PS VR has an image for core gamers and we are also working on VR from the game, but we also have features that you can enjoy non-games such as "cinematic mode" that you can enjoy video content on a huge screen floating in virtual space doing. I think that PS VR is a future video system, so I hope people other than game fans will enjoy the future video experiences.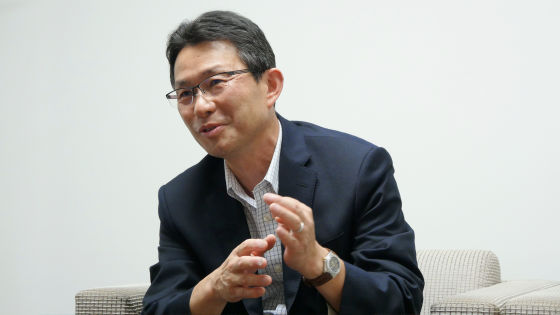 G:
Thank you for today.