Anime "THE REFLECTION" Noguchi Producer & Director Hiroshi Nagahama interview, wanting to create a universe with Stan Lee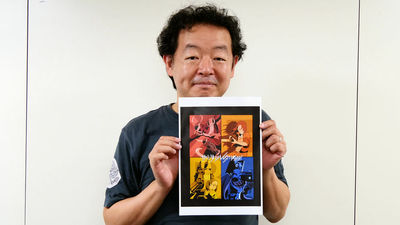 Original musical director Hiroshi Nagahama known as "Mushishi" "Flower of Evil", Stan Lee "God of the American comic world", and Trevor Horn, a British name music producer, complete new hero animation "THE REFLECTION - THE REFLECTION -The broadcast will finally start from 23 o'clock on Saturday, July 22, 2017 this weekend. Although the impression received from the visual of the official website is American chef itself, there was the commitment of director Nagahama who loves Stan Lee and the American comic there.

THE REFLECTION - THE REFLECTION -
http://thereflection-anime.net/

First of all, by talking to Nagahama 's director, studio dean' s studio Dean 's producer Kazuki Noguchi told me about the circumstances until the plan was formed.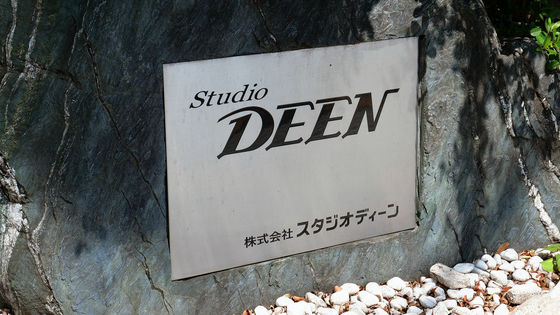 History of work establishment
Studio Dean Waki ​​Noguchi Producer (Noguchi):
It was about six years ago when I was invited to Mr. Nagahama to "go see Mr. Stan Lee". Originally Mr. Nagahama liked the American comic, and had planned that he wanted to do American-style work by all means. There was also one planned with Mr. Stan Lee before "THE REFLECTION" this time, but unfortunately it was in a situation not going well. However, conversely, from Stan Lee's company · POW! Entertainment, "I did not go well with the previous project, but have not you got motivated yet?" I was contacted.

(All surprising voice)

Noguchi:
It was a partner of POW! And a president, Gil Champion, who was strong, said that "I know that Nagahama and Stan make something interesting," but only , He seems to have been given a homework to get business partner in order to establish business. That's why I was invited to Mr. Nagahama. When I heard "When?", Mr. Nagahama says "immediately", so "Yes, I will go right now", I immediately flew to Ross. If you think that there is something in advance, "Please meet Stan Lee first". I was wondering what would happen, from a company employee who was in charge of the previous project, because it was scared threateningly that "Gil is not nicolas", "Only Gil is scared and scared" However, when I meet, I am smiling a lot. I explained "I will collect money somehow" and shake hands with "Let's do it together" and came back. I decided it.

(All lol)

Noguchi:
We still have not decided the title "THE RELECTION" and it was probably the name "Perfect world". In any case, it took quite a while since there was a contract talk etc from here. However, Mr. Nagahama and Mr. Stan are friends of Tu-Ka with each other, I took pictures every time, and Synopsis said Stan "will do it in two weeks" and what I wrote himself really got up in two weeks It was.

Q:
Is that all 12 episodes?

Noguchi:
It is a world view that becomes a big book. At the beginning, it was a story that all the series composition and the original was done with the writer of the stan side, but Mr. Nagahama fleshed with Synopsis of Stan and was a writer from the Japanese sideYuki SuzukiWhen I was working with Mr. Mr. "I will leave this to Nagahama anymore", the story of the writer on the US side is gone, and the composition and the scenario etc. are left to the Japanese side considerably It became a shape that can be got.

Q:
Oh.

Noguchi:
Yoshihiko Magoshi is featured in the character design, but since Mr. Nagahama makes a draft character plan for animation and Mr. Magoshi is doing it, Mr. Nagahama is a managerial director, but from the world view all the paintings I can say that I have made it.

Mr. Nagahama's "Ai Komi Ai" and "Respect for Stan" are incredible, formerly Mr. Stan told me "I was raised by you" "I am here because you are here" Although he seems to have talked, "You really know about Amekomi", "You were reading in Japan" It is asked to be returned to the person himself (haha) with Mr. Nagaoka Mr. Stan talks thoroughly in the explanation of the character etc., but I was lucky to see the exchange side by side. It was already in my late 80's when I met Stan for the first time, but I will not let my age feel at all. The idea will stop and come out like an overflowing fountain.

Q:
How many times did you go to Mr. Stan Lee?

Noguchi:
It is once or twice a year. It is an event that is San Diego, Comic, or Ross. When going to America, I got a face on POW! And Mr. Stan surely took time.

Stan Lee is has produced famous characters who of American comics industry including also every one that is participating in The Avengers, strictly speaking, in the right manner, "but made Stan, not of Stan" The state of is. So Mr. Nagao consistently has the desire to create a new "Stan Lee Universe" with "THE REFLECTION" this time.

Perhaps it may be overwhelming to say that "Stan Lee has raised him", but by making it together, I want to make it clear that the original work of THE REFLECTION is Stan Lee. In addition, since cartoons in America are mostly for children, animation works of American original are not necessarily highly valued. I also want to turn it over. Now, real-life works of Marvel and DC's works are amazing, but I'd like to say that "Stan Lee is amazing also in animation", I guess it is a big driving force. This title is titled "THE REFLECTION" this time 12, but this is a fraction of the whole planned by Mr. Nagaoka, starting here, I want to expand the Stan Lee Universe further I like to think.

◆ Studio Dean and Nagahama Director
Q:
Although the project itself is amazing, at the same time, I think that it is serious as a studio to make what Nagahama wanted to do so only. As a studio dean, what kind of thought did you think to do together?

Noguchi:
I was acquainted with Naga濵 director in the work called "fruit basket", we were allowed to your socializing opening and ending, and in the container production of about three. Basically, it was seriously tough (laugh) But, as a fan, I'd like to see Mr. Nagaoka's film. What you're doing and produce industry as a livelihood, want to make their own films long 濵 director do, you want to see before the people. This time, though I have not finished yet, I think that it was interesting that I think that it was good to do. Meeting of the scenario also, interesting also the contents of the book are written, that it read before the people, I do not want to transfer it this to anyone. It is fun to do that there is consultation at first, including contents.

Of course, the demand is high. It is a feeling that seems to be five times as much as ordinary things like how to face work, attitude, etc. (laugh) But it is a lot of fun to do with them. While the original man, the construction authority, and the writer are also doing a high level of what is required while doing, it is serious, but as long as you do things like "Have you got such capability" then pull it out I will give it. There is also a place like Producer for Mr. Nagaoka. When Mr. Nagaoku directs, the individual ability of the staff increases, and it shows us that "Can you do such a thing?" Then, I want to join together.

◆ Mr. Trevor Horn participated in by Noguchi Producer
Q:
Trevor horn is in charge of music, but how did you participate in the process?

Noguchi:
I was a fan (lol)

(All lol)

Noguchi:
When I was in elementary school 6th grade, a song took on the introduction of "The Nakajima Miyuki's All Night Nippon" "The Buggles' Radio Star Tragedy" and the impact ran. From that time on, I like Mr. Trevor Horn. Speaking of the 1980's, MTV generation, "Yes", "Art of Noise", "Frankie Goes To Hollywood", "ABC", "Seal" ... That was what I was listening to only that kind of Western music so I thought that I would like to work with Mr. Trevor someday is.

Before the "THE REFLECTION" still moved, I was talking to Mr. Nagao "It's great to be able to work with Stan Lee," is not it, "Is not that person Noguchi-san like that?" I was told Mr. Trevor Horn. Mr. Nagaoku did not know the name, but when asked the song "I know everything" (laugh) So when "THE REFLECTION" took hold, "If you ask, ask Trevor Horn Why do not you look at me? "

Since I am making friends with Keiichi Nozaki of FlyingDog who is doing the direction of music this time, consultation and asking people of Mr. Trevor 's agent in the United States will talk to you first, It was decided that it seemed impossible. However, as it turned out that Mr. Trevor Horn had an agent on the label called ZTT in Shibuya, "I will try talking about that." Then, Mr. Masakazu Hiroishi, President of this company called UMAA, got interested and said, "I will try to talk if there is such an interesting story", and I'm from "Primary school love since I was in elementary school" OK "got out when I got a love letter saying" OK "(laugh)

(All lol)

Noguchi:
Mr. Nagaoka says, "You have to tell me, because I was also like that, I said" I like American chefs and like it, I meet with Stan Lee and I am working together now " So I wrote a letter and got an OK saying "Is there such a thing!?" I meet as a fan, going to a live, but I'm going to be working together.

◆ Studio Dean's First NHK Comprehensive Broadcast Work
Q:
By broadcasting worldwide at the same time, it will be broadcasted in NHK in Japan, where will it be broadcast and delivered overseas?

Noguchi:
This time, crunch rolls are delivered to windows centered in Europe and the United States, and in Asia etc., it becomes the form of distribution from other platforms. The American version is also making a dub version now, stun Lee himself and Trevor horn will be appearing (laugh)

Q:
In the Japanese version, who is acting as Mr. Stan Lee?

Noguchi:
Mr. Tomichi Nishimura who is dubbing when Stan Lee appeared in the movie as a cameo is in charge. Broadcasting in Japan is NHK comprehensive TV, but I think that I was hooked on this frame well. To Mr. Nagao, I really appreciate it.

Studio Dean is 42 years old and I have done work of E Tele and NHK BS, but since NHK synthesis is actually the first time, I think that "I did it". It is wonderful, inside of many animations in Japan, the original work, it works well with Stan Lee. Works for women often hit in the latest Studio Dean, but I think that this work is in such a situation. This work is truly spectacular. Even if you see the first episode, it is only a phenomenon and it is making it not sure what is going on. Since the overall picture will be revealed gradually, I would like you to come till about 3 episodes and 4 stories by all means.

Then you will not be able to leave!

How did Director Hiroshi Nagahama feel about planning?
From here I will talk to director Nagahama.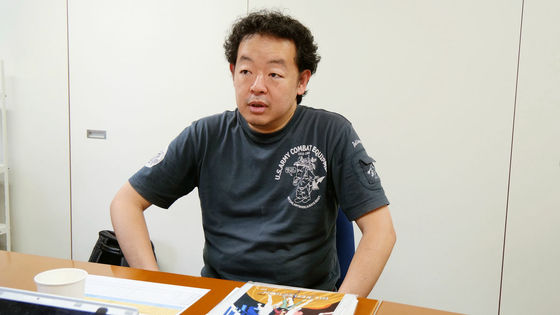 Q:
Noguchi producer caught up on the background of making the work, how did you feel when the project was decided?

Director Hiroshi Nagahama (Nagahama):
The feeling when planning was decided ...... Actually, I am not impressed much. As Mr. Noguchi talked about, I was planning a different project from Stan, but there was a feeling that it might be lost even if it was gone. Previous story was made a story, paintings also painted image boards themselves with colors, added only afterwards, but it did not come true, but this time it is the worst, there will be something ah It is a feeling. So, I do not think that it is still established.

Q:
I have not realized it yet (laugh)

Nagahama:
I think that it will be a story to finally be broadcasted "Oh, it was broadcasted" "Stun, broadcasted!" (Laugh). Stun is probably the same. When I met after the previous project was bad, when I showed it as "I did this two years ago," I was told that this is cool! If you answered "Why did you cook together?" "If it is true, why do not you do this?" (Laugh) "It's a wasteful thing, it's amazing. ? "" Yes, I told you that it was great at that time "" I talked about it is interesting "" I talked about you "I told a story like that. I remember many people because I am doing a lot of work, but I do not feel that if there is no picture about the work.

◆ Director Nagahama encounter with American comic
Q:
Thank you very much. By the way it is a story of the part called "Sorely", but what was the reason for Mr. Nagahama becoming an American-like lover?

Nagahama:
The opportunity was the Marvel Comics of Kobunsha, which I read at the time of small 4, and in the past it was monochrome and the size of the book size was out. Konoyo Ono translated, I read the fourth volume for the first time. Spider-man is crawling in the middle of the cover and only the face of various characters floats on the back, I thought that "awesome, cool!" And chose it.

Originally I was a bit weak in Japanese cartoons, and it was a child that took a little time to understand the animation. At the same time seeing "Masked Rider" "Jie Jie Lion Maru" "Transformation Ninja Arashi" and heroes, I also saw Chambera like "Fuefuki Dodo" or "Queen Shiji". Because that also has a Special Move Skill, it was a hero thing. I thought that if you go to Tokyo you will have a mask rider or Ultraman. But when I was watching robot animation I thought "Eee! Picture!" (Laugh)

(All lol)

Nagahama:
Perhaps, I think that the boy instinctively has been imprinted to feel attractive to things like "weapons", "weapons", "robots". So I liked Kon · Butler V and Getter Robo, and I thought that it was cool, but I always felt like I could not go crazy, "I do not really have it" or "It is a fabrication". Since I draw a picture, it is a feeling that "I can draw if it is said to draw that one." Someone made a mask rider and wear it, but I do not think such a thing. Because, that is running on a motorcycle.

(All lol)

Nagahama:
Because it is full of mud, it is full of mud, "There is a guy", "But there is no Con · Butler, no matter what you think" at that time I was lost a lot. When I was in elementary school, people drew a face and everyone laughed. Because it draws people, lips and eyelashes under the nose, it seems like a pig, like a monkey. Because Japanese cartoons have been greatly simplified, I thought, "This is not us." Con and Butler is the same. It was something that a person drew, there was no reality, there was no feeling, there was an impression that it does not get on. So, in fact, I could not enter too much for "Doraemon".

When I read Spiderman at that time, it is cool though there are nose holes, lips and people drawn as well. I thought, "That? Our face is cool." Since we are bad, we laughed when we drew a "face of friends", but as good people drew it, the recognition changed, so it would be something like "I am very similar!" Thanks to that, "we will not feel uncomfortable" will continue to draw the picture.

However, after that, I could not buy American chews at all. I am from Oita Prefecture, but I did not even sell it in the local area. So, the experience of Spiderman and others came out to Tokyo at a vocational school. I think that is also amazing. I understand that "I fell in love because there were so many," but in my case it was completely different. "Where is it? Why are not they selling?" It was when I went to the post hobby that I was in PARCO. I saw "Superman Super Powers" and I never played, "Ha ha! I thought that this is absolutely my favorite guy" and "absolutely love me" I'd like to say to the bag. " But, when I was able to buy a super alloy for a little 1000 yen, I was told that the plastic small tassel is 3000 yen, so it is not stupid. As I came to Tokyo, it was found a lot, and when I went to the shop, I was touched as "This is such a series!" And it seems like "There are rides too!" Like "Do it! It will be (laugh)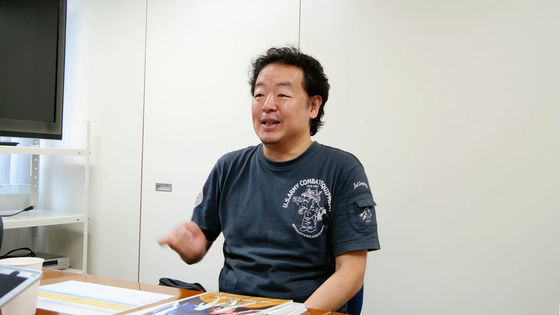 (All lol)

Q:
Is there anything that was impressed with the work that was read because it appeared in Tokyo, has it been influenced?

Nagahama:
I had a friend called Meguro at a vocational school and first took me to the American-style restaurant in Kanda, "I like you." Then there was a thin comic called leaflet, "Wow! Honma Mon is sold, it comes to Japan." I told my friend that he knew that he had read Spiderman and Silver Surfer, Iceman, Captain America, Batman.

Q:
Did you have a lot of marbles?

Nagahama:
There was Superman 's movie at the time when it was a little smaller in the early stage of Kobunsha' s Marvel Comics and it was like Ameikomi 's first boom. At that time, a toy was attached to snacks of sweets, I thought that Superman was the most valuable guy, I wanted Superman, but I suffered Batman, Green Lantern, Batman. Superman is drawn in the package, but Superman does not appear, Batman ... ... It is not bad, but I was convinced that this is an enemy.

Q:
The body is (laugh)

Nagahama:
"It's an enemy of Superman, I have a bat mark!" (Laugh) Green Lantern liked the color and I thought that it was really cool. Batman told me that when Burma came to visit, "If Batman is Walmont?" He said, "Batman is Warmmon?" From that guy "No, Batman was certainly an Iamon I was told that "Although it is such a pretty place, it is not impossible!"

(All lol)

Nagahama:
"I can not give a green lantern, but Batman is a dude, so I will give it", so I was exchanged for something that was a Hawkman. But that's it, we forgot about Batman. Because I did not understand the contents.

Q:
I think that time is an enemy.

Nagahama:
That's right. Even when I saw Spiderman, I thought "Spiderman, face fear".

Q:
Your eyes are sharp.

Nagahama:
The character of Shotaro Ishinomori who was watching as our child, the face is rough and it is gentle with the sauce. I guess it is always laughing a bit or I feel like a gentle face against children.

Q:
There are also things like Archaic Smiley

Nagahama:
Yes, it is really the face of a Buddha statue. So there is an effect like a Noh mask that looks brave by angle. I like masks for Japanese people. So, I thought I was afraid when I saw Spiderman, but Batman had a more scary face and thought that it was rather cool, that "I guess so, for such a battle it must be brave." So when I went to Kanda I said "There is a Spider-Man," but I do not notice at all and say "Where is Spider-Man?" "It's all spiderman in front of you". The cause is the sky when the Spider-Man at that time was black.

Q:
It was around time for black costumes.

Nagahama:
The face of the part of the logo "Marvel" is also black, the chest is white, and when asked to the people of the store "Who are the red and the blue guy?" "It is not red and blue. Now it is getting black "and said" Yeah yeah !!!! ".

(All lol)

Nagahama:
At that time Captain America was also black and "there are nobody I know". I thought that I wanted to buy something, but I felt like "I do not understand a black spiderman a bit, this is Peter Parker, is not it?" That's why the corner of DC and Marvel were divided, and it turned around, only Batman was still blue and gray "I'm buying it from the cover page" that is blue and gray, the second generation of Robin dies was.

Q:
It's "Death In The Family".

Nagahama:
That is the leaflet I bought for the first time.

Q:
Have you been translated and read by yourself?

Nagahama:
I can not translate it, I do not understand English at all, so I was just watching art all alone. But, "Wow, the plane crashed and Robin is dead !!" I understand, "It's amateur amusement interesting". It is the fourth volumes of Kobunsha Marvell Comics, which was just connected. Finally, because Peter wants to go out with Gwen, he wants to go back to ordinary people and develop drugs. However, medicine has side effects, finally Peter said "I have sore beside my side," and when I take off my T-shirt, two arms are growing from the side, "Peter's arm reaches 6 What on earth is it? "That is the last. However, the store dealing with that book collapsed (laugh), and I had only 4 volumes in hand. I had been thinking for a long time, "What about Peter Parker where my arms got 6?" When I saw Batman's Robin dying, I remembered that and thought "It's much more interesting than all the other things." By the way, I liked the work that such a heaven and earth would turn over from the time of my childhood. "Devilman" or "Drifting classroom".

(All lol)

Nagahama:
Is it saying "Otomo-kun is this far!?" Or "Is this the story of Suzuki's completion !?" or something lucky that I have been shocked a few times since I was a child? It is said that Mazinger Z is totally torn and Great Mazinger comes out. The design of the Great Mazinger was bent from the middle of the ear, the breasts "V" are coolly cooked and it became a feeling that "It is cool and cool, but ... it is bad for Mazinger." Because it becomes "strong = cool" in children, Great adhered to the enemies who made Mazinger bogobo, so the Great Mazinger is stronger and can be rewritten in a cool way. But I was a child who was not rewritten.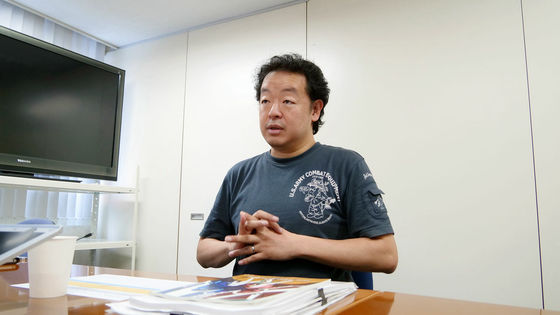 (All lol)

Nagahama:
I, I feel that only the remaining trauma Datte I An'nani was also invincible Mazinger has been done in tatters. "I do not put jumps to such of, because Mazinger is do I'll have become so" more even cool for is told I came out I was a child to go to like a direction. Some of my friends also said "You must finally have to be Mazinger." When it is junior high school it is "fighter mechabangle". Comes late in the opening, it's new mechanism of Walker Gyaria stand at the eye of Xabungle standing in the last cut before the last minute. I'm going to get wet.

Q:
(Laugh) The title is Zabungle.

Nagahama:
When I read the Batman I got in Kanda, there were still a lot of exciting things like surprises I felt when I was a child. At that time, when I went to Libro or something, there was a large graphic novel that Marvel was deploying.Bill ShinkebicWhen I saw the work "Love and War" of the person "Daredevil", goose bumps stood and it seemed like I was scratched inside my head "What is this? Daredevil was painted with a color like magenta rather than dark red, D in the chest was white, when flying the body was portrayed like a bullet or rocket. Besides, the kingpin is drawn with a circle like a circle ruler, and the best is a wonderful work that puts the pattern of a real fabric on it like a texture. King Pin's bedridden wife, in front of Vanessa, I thought that my sins and conflicts were monologue and I thought that "King Pin, Cool Coo", Daredevil was bloody in Daredevil and "Daredevil, cool" And War "since then, I will gradually be overwhelmed by Daredevil. Despite being in Batman, more dark, more my favorite direction exists in Daredevil, and the costume was also the best.

I thought that I wanted to create a surprise of American cheeks and places like various existence of the world together with Stan, together with the universe. Unlike DC and Marvel, "This shelf in all, Stan and me on the shelf of" THE REFLECTION ". There are lots of works like "THE REFLECTION EXEON" and "THE REFLECTION AGAIGO", and when a person who thinks that Aigai is blue is going to buy, suddenly there is a golden eyebrow. "Aishin's new publication is not it? It is a blue guy" "Aigai is now golden" "I want to do" eh! "(Laugh)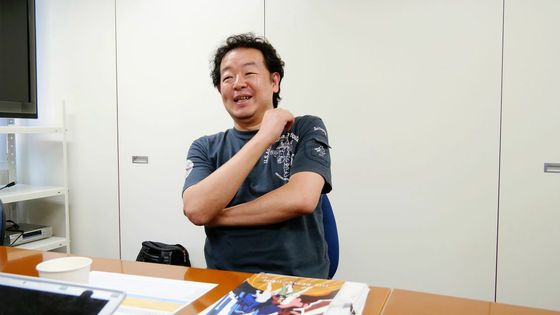 (All lol)

◆ "THE REFLECTION" is invited to "Stan Lee Universe" produced by Nagahama director
Nagahama:
The work of this time is the first to take one to such a place. For people who like Ameomi, you can think that "Amekomi was such a feeling", while on the other hand, people who do not know may think "Who is this guy doing what kind of character?" "American cheeks do not end like volley 1 to 10, like Japan, starting with hundreds of tens, and Peter Parker is already Spider-Man." If you become "why did you become a Spiderman?", A comic to introduce it will come out. "THE REFLECTION" is also a title for preparing such a big world. It is also the case of reflection, and it also means that I also reflect from the stan, produce it under the influence, and there is reflection that means reflecting the world today. I hope that all the people I saw received some sort of reaction and some sort of influence. Although it may be several years later, it is OK, "I started to read American cheeks" from "I was doing a hero on NHK" But it was OK "I came to draw a picture" Even "I did not like American cheeks However, I came to like it ", but I hope I can do something like that with Stan and me with me.

G:
Once the talk comes back, Director Nagahama is doing manga original such as "Mushishi" or "Flower of Evil", this time it is completely original. How did you form a work with Stan Lee? In the story of the Noguchi producer, Mr. Nagahama was doing it from the original script of the character from the screenplay, and in short it felt that it was Amekomi of Hiroshi Nagahama.

Nagahama:
At the beginning I was psyched at the last story but are you still motivated? "Since the stanse contacted me, I went to the United States and I felt" Are there any ideas? " The content at that time was a little more obscure, but Stan said, "Let's go, let's go about it" about the phenomenon "reflection" and the fact that heroes and villains are born from the whole world. When I started to explain, Stan said, "Because I am busy for a while, it may be difficult for me to write a synopsis", but while I was talking, "I guess I have to write this He gave me a chance to write it because I write a treatment, a whole synopsis for a week.

G:
It is amazing. Does that mean that the whole composition of "THE REFLECTION" is based on what Stan Lee made?

Nagahama:
That's right. Stan is doing the way of old American comics and it is not a scenario composition which can be passed even more movie and overseas drama made by mature American comic writers now. First of all there is kore and reflection, so reflection occurs, hero is created like this ... Please write the order of feeling like ...... In contrast to that, I'd like to take a storytelling way like doing storytelling like '' Avengers '' or the current overseas drama, etc. At the beginning I started watching after reflection and what kind of thing was going on If you talk about "I want to understand," "It's funny, leave it there, please do it freely," he said. First we will decide what kind of hero is born in this kind of world view ", but there are lots of parts that are not actually revealed, such as" Would you like to see here someday? ", That part not revealed Actually it is something that I can not draw this time.

G:
I can not draw! Is it?

Nagahama:
At that time, I thought that creating a new universe for Stan is like this. I can not say it all, though (lol) For example, it ends up not being the only story of the earth. About the part not drawn, I was told that "This part can be seen sometime" on the stun, "I can not do this series," but, "I want to see it someday" "Here Let me see ", Stan wants to see there.

G:
Because there is a universe-like development.

Nagahama:
There is. In this series only a few percent of our world is out. There are more finer, more heroes, and there are more villains.

G:
Is there an image that "THE REFLECTION UNIVERSE" is there, as an entrance work of that universe, only a part was animated this time

Nagahama:
That's right. Go to a bookstore and have a comic called "THE REFLECTION" ... what a title ... .... difficult.

G:
It's not like "beginning".

Nagahama:
Because it is the beginning with "beginning", for example, there is a mini series like "THE REFLECTION ceremony", it was 4 books, and it appeared like a "4 of 1". I tried buying thought that it was easy to enter because it is a mini series, but because it is written that "Aeon is an aigai," it will be "I do not know who you are", but for those already reading "THE REFLECTION EXEON" Oh, it seems that the world has been recognized by the world at the end "(laugh)

G:
(Lol)

Nagahama:
Because it was the existence of the shadow for a long time as the development of the comics so far, since it was the existence of the shadow, it got out to the table extensively, and it joined here.

G:
I saw a picture story as a document, but I felt that there seems to be many things I do not understand at the time of the first episode. I mentioned earlier that Noguchi producer wanted to watch 3 episodes and 4 episodes.

Nagahama:
It is such feeling. That's the most interesting part of American comics among myself. When I turned the page I suddenly hit each other suddenly. Stan used to write comics well "It's time to start fighting again this time". Although it is ironic (lol), in short it is a technique to catch readers. Children do not buy when the ordinary drama starts turning the page. When it turns, when Spider-Man and Vulcher are fighting, it is "I will buy", so I decided to do that with Bocan for the first time. I am fighting Bacon Bonkon from the beginning of the first episode, but I do not know anybody.

G:
(Lol)

Nagahama:
As a truly grateful thing, Editor also said the same thing. When fighting, "Is this a bad guy?" "Is that" "I heard that he was editing while saying," Is this guy a fellow? "" Yes, "or" That's right ". Oh yeah, that's fine. I am fighting, I do not know which one is good or bad, I do not know if it is a team. When it comes to the second episode, "Yeah yeah, this guy" "This guy who came out here is fighting him". That is what I was aiming for. I think I'm sorry if there is a person who thinks "Some kind of troublesome thing like this" by reading this, but about the impression of "distinctive" "tricky," from American comic lovers, "Oh yeah, American cheeks I think that you can say that "There is such a feeling like this".

G:
Sure it is such feeling. It may be a bit strange to say, but I feel that I'm stepping in something like "There is Amekomi".

Nagahama:
That's right. Actually, I do not think that this is "a hero of a new American comic who has never seen it." Rather, for example, if a person who does not know much about American chefs said "It's like this spiderman," that is fine. After seeing the eyeball and saying "It's like this Iron Man", the person who knows "That's right, because it's because Iron Man and Spiderman are made by Stan Lee." "It is the same with X-MEN" "I want to make it direction" Oh, like me.

G:
That is, it is like 'This is Stan Lee'.

Nagahama:
"Is this like Stan Lee?" "It's Stan," this is a stance that can not be done. Unexpectedly, the name of Stan Lee is not known in Japan as much as we think. Even such an awesome person. Even though the name "Stan Lee" has come out in various movies. But most people in the world do not see the original author's credits of the film, and they do not know the name of the director too much. If the name of the actor is "Hugh · Jackman, I understand", it is such feeling.

G:
There is such a place.

Nagahama:
To such people, "I thought it was fun and looked back, I would like to bring it to the American cinema movie" I wrote the name "Stan Lee"! Ordinary girls say "All stan lee is written, is not it easy?" (Laugh) So I think that I want to go to the point of stance about Lee Stan Lee.

G:
While watching "Mushishi", Nagahama had the impression of drawing out the "richness" of the work well, but this time it is like "to express Stan Lee successfully"? I do not know whether it is correct as an expression for the original work, but it is said that it is "Stan Lee" stuffed with the original skin.

Nagahama:
That's right. In the middle of writing, a comic strikes crisply in the third episode, but all the comic's settings still exist.

G:
Not a prop! Is it?

Nagahama:
On the front page I am writing complaints, but Stan thought it all. If you see it, if you are a fan of Stan, you know that this is the language of Stan. That's excellent.

G:
Is it a comic that Stan Lee thought for this time? How luxurious.

Nagahama:
When I heard "How do you want to make this title like this?" When you heard that "good", he thought of frowning complaints and so on. Trevor who is doing music is also very pleased, "It's a nice name, it's becoming double-meing." There were many double meing as basic characters, but I was not conscious at all.

G:
I see. This time, the character design is Mr. Yoshihiko Magoshi, how did you choose Mr. Masuzeki with how?

Nagahama:
Mr. Magoshi is "the animator that seems to be the most animator" among those involved. For example, Mushishi reproduces the picture of Yuki Urushihara, but at that time I do not think I will give out "my own Urushihara Yukinori". Since it is not even my own taste when incorporating it consciously, my taste is a thing that naturally oozes when trying to recreate it thoroughly. It looks like a duck, it comes out if you put it on that person. When Mr. Magoshi says, I reproduce all my checks and output within myself, so it is a picture of Mr. Magoshige at the moment of drawing, but Mr. Masuzeki himself draws by myself There is probably almost nothing I plan to do. I say "I draw as you say, I just trace." But, because something completely different will be completed.

G:
Do you say such a thing? (Lol)

Nagahama:
Mr. Magoshi always says in an interview, "I'm just tracing" "Because there is a source," or something. When I draw a layout and say that "Mr. Magoshige's painting" based on that, "I just traced you". Even though it is different at all, even things that came from a blurry layout are "tracing" for him, are not they? Because I did not come up with it from scratch.

G:
What a tremendous ... ....

Nagahama:
It is a really terrible person. So, I definitely wanted to do with that person's character design this time.

G:
I see, I am convinced. This time, I think that it is in "THE REFLECTION" has to feel that he stuffed all Stan Lee, but I think that comes even out things you do not know that it is people who do not know the American comic. That is why is there anything that I think I want you to understand?

Nagahama:
There are too many entrants ... (lol) For example, a story may think that "This is an American comic"? I talked about being like a story that turns upside down with cartoons, but American comic has such a place, there are not many works prepared for the story "Hero gambles hard and defeat the enemy" in order Although trying to work hard and becoming a hero, I thought that I could not get it though I fought thought that it was good, With Spiderman, if you think that it is okay to stop doctor octopus, the father of Gwen of heroine will hit the debris and die. If someone grieves as a result of your activity, you will face what Spiderman is. Such a thing that I can not rest assured is a part of the American comic from the beginning, the part that cherished stun.

G:
It already has such a taste from the first episode.

Nagahama:
Yes. So, if you are watching and it is the first episode, I think there are parts that think "?" For the actor who plays, I explain how I got the ability individually, so even with serifs that do not have much trouble, there are things that blur each other. There are plenty of things prepared, such as "Does this child have seen such an eye" or "Why will I make his face cloudy"? ...... But, if I thought that I would be revealed all the way to the end, that was also a big mistake (lol)

G:
I see. (Laugh)

Nagahama:
This is also American comic. Not all secrets are unraveled because you read everything. So, it is Stan and my hope that we want to take it in the next development in whatever form. I think that it can be a comic or a work that does not seem to be a part of "THE REFLECTION" which is different from everything in art style. Reflection happens to be where plenty of cute little girls are funny. It is an idol thing, reflection takes place during the stage, people with ability, people who never happened, people who died come out. I think that it was possible to bring it out to various places.

G:
It is said that "THE REFLECTION" broadcast this time is one work in the big framework.

Nagahama:
That's right, I squeezed the character so far. Exon, Aigai, Eleanor, and Lisa are drawn in the main visual. I know what happens after these four people, so even among these conversations in me I get inclusions. Although it is a mysterious hero in the case of Eon, I will reveal all my profile to Shinichiro Miki who plays. Therefore, Miki is playing after knowing all her background.

G:
I see, I am very much looking forward to it. Thank you for today.

Director Nagahama who got a visual that it was almost a night work to draw this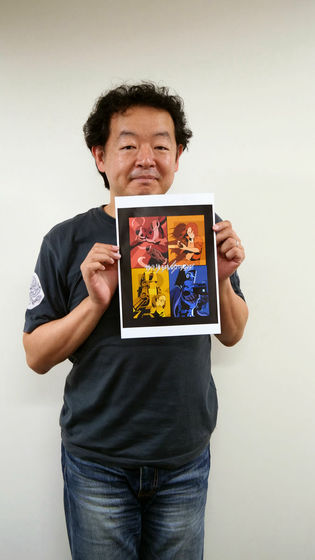 The TV animation "THE REFLECTION - THE REFLECTION -" is NHK synthesis, started broadcasting on Saturday, July 22, 2017 at 23 o'clock. Although it is a work that cut out a part of one universe to the last, it is a director of Nagahama and Mr. Stan Lee, since the development of this afternoon has spread greatly, please enjoy it certainly.