Conversational assistant 'Google Assistant' will be changed to Japanese & iOS, and 'Japanese Home' will be released in Japan as well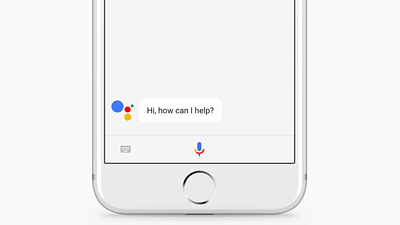 At "Google I / O 2017" held from Thursday May 18, 2017, Google's interactive voice assistant "Google Assistant"Was also announced to be offered in languages ​​other than English-speaking countries including Japanese.

Change your Google Assistant language - Google Allo Help
https://support.google.com/allo/answer/7276628?hl=en

Assistant will soon support French, German, Brazilian Portuguese, and Japanese, with more to come by the end of the year
http://www.androidpolice.com/2017/05/17/assistant-will-soon-support-french-german-brazilian-portuguese-japanese-come-end-year/

Google Assistant's announcement was announced in Japanese, French, German, Portuguese, and it is planned to respond soon. It also announced that it will support Italian, Spanish, Korean in 2017. Also, Google I / O 2017 has announced new features of the Google Assistant speaker "Google Home", and has also decided to release it in Japan. Increasing the languages ​​supported by Google Assistant means that there are more Google Assistant related products available and you can see that Google is focusing on Google Assistant.

You can read the following article to see how the two-way conversational voice assistant 'Google Assistant' with artificial intelligence works will work.

"Google Assistant" as a conversation assistant aiming at "users dedicated to each user", making full use of artificial intelligence, natural language processing technology and machine learning - GIGAZINE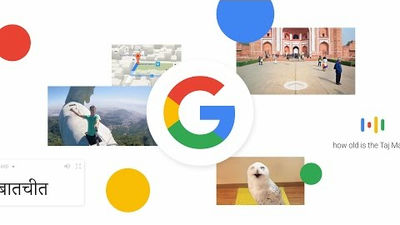 Also, following language support, "Google Assistant for iOS"Has also been announced so that two voice assistants named Siri and Google Assistant can live together in the iPhone. However, because iOS version of Google Assistant is subject to API restrictions, it is possible to send iMessage and operate the Spotify application, but you can not configure alarms and will not behave like Android devices It seems. Google Assistant for iOS has already been released in the US only, and it seems that it will be released later in Japan along with other assistance of Google Assistant.

Starting today, we're bringing the#GoogleAssistantTo iPhones. Whether at home or on the go, your assistant is here to help.# Io 17Pic.twitter.com/a6T20HwnU9

- Google (@ Google)May 17, 2017

The first generation "Pixel」Was not released in the domestic market because Google Assistant's Japanese correspondence was a bottleneck, but received the Japanese response of Google Assistant, it is expected to appear within 2017"Pixel 2You can expect Japanese release in Japan.