Google's car navigation system "Android Auto" can be used even on a smartphone alone, Google announces a major update of the application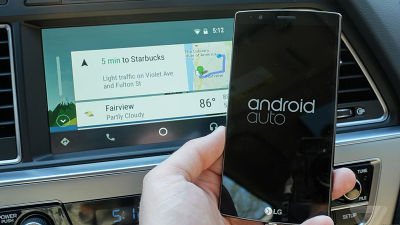 Google is an American time application on November 7, 2016,Android Auto"We announced a major update of. With this update, it became possible for anyone to use the function of Android Auto, which had traditionally been required to connect to compatible car navigation systems, by itself.

Android Auto: now available in every car
https://blog.google/products/android/android-auto-available-in-every-car/

With the latest version of Google that Google releases newly, Android Auto's features will be available for Android smartphone alone. When launching the application, the Android Auto interface is displayed on the smartphone screen as shown below, and you can use the Android Auto function just by setting it as it is on the smartphone holder etc.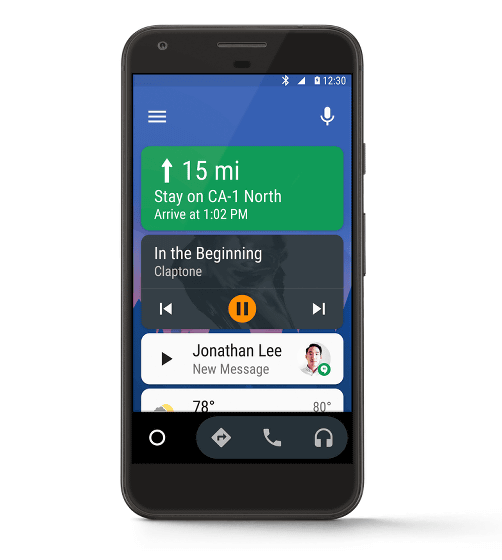 Android Auto is an application that enables interfaces and operations specialized for automobiles. Up to now, by connecting with a corresponding car navigation system, it is possible to display the navigation function of Google map on the navigation screen, It made it possible to safely operate applications such as "Spotify" and "Google Play Music" where services started, even while driving. In this update, these functions can be used by Android smartphone alone.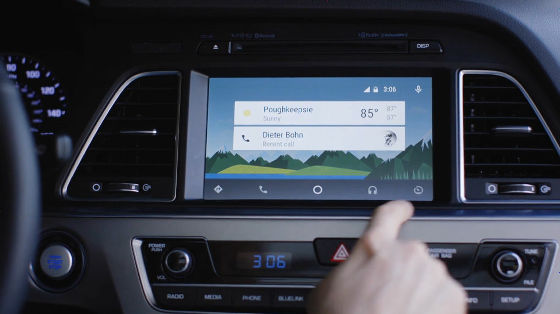 In order to use the latest version of Android Auto application, Android 5.0 or more is necessary and will be available in 30 countries including Japan in the next few days. Also, at the moment you need to tap the screen with your fingers and operate it, but within a few weeks it is planned to respond to voice actions saying "Ok Google".

Furthermore, connecting to a Bluetooth compatible car mount enables you to automatically launch the application by detecting that you get into the car. Corresponding equipment has appeared from Logitech etc., and it is said that the US store of Google Store is scheduled to begin handling products soon.

Car Phone Holder with Voice Control l Logitech