Android Wear dramatically updates closer to Apple Watch's features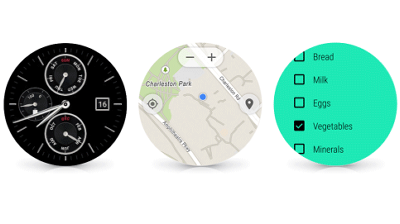 "Google's smart watch OS"Android WearWill be greatly updatedGoogle BlogIt was made public.

Official Google Blog: Android Wear: wear what you want, get what you need
http://googleblog.blogspot.jp/2015/04/android-wear-wear-what-you-want-get.html

Android Wear update closes functionality gap with the Apple Watch | Ars Technica
http://arstechnica.com/gadgets/2015/04/android-wear-update-closes-functionality-gap-with-the-apple-watch/

With the new Android Wear, Wi-Fi connection can be made from the installed terminal. Until now, Android Wear-equipped terminals can only connect with smartphones via Bluetooth, the connection has been broken a few meters apart. However, by newly supporting Wi-Fi, it is possible to pair with a smartphone via the Internet, it is possible to pair with a smartphone at a remote place, even if there is no smartphone at hand, various information You will be able to check.



Until now, if you do not activate the application by voice, it was necessary to follow the long menu to find the application, but with the new update, it is easy to display the application list simply by tapping the screen, It is now easy to access.



Furthermore, even if your hands are occupied by baggage etc, you can turn cards one by one on the screen just by twisting your wrist.



You can also draw a picture with handwriting, and you can send what you draw as a pictogram as a message.



Please note that this update will be applied within a few weeks.