Allowing Google Assistant to ask questions in two languages


The Google Assistant Google Assistant Google Assistant, which can be launched by talking to "Ok Google", has not addressed questions in multiple languages ​​so far. Therefore, when speaking two languages ​​in the home, smart speakers such as Google Home with Google Assistant were in a situation that it was very hard to use. So, Google announced that it has upgraded the software so that it can accept questions from bilingual languages.

Meet the bilingual Google Assistant with new smart home devices
https://www.blog.google/products/assistant/meet-bilingual-google-assistant-new-smart-home-devices/

Google AI Blog: Teaching the Google Assistant to be Multilingual
https://ai.googleblog.com/2018/08/Multilingual-Google-Assistant.html

Google Assistant can now understand two languages ​​at once - The Verge
https://www.theverge.com/2018/8/30/17798096/the-google-assistant-can-understand-two-languages-at-once

In recent years, while the number of households speaking multiple languages ​​in the family is increasing, Google seems to have thought that 'Google assistant only corresponds to one language is not suitable for the era'. So Google's AI team has developed a language identification model called "LangID" as the first step in the multilingual support of Google Assistant.

Since the previous Google Assistant accepted only the question of Monolingual Assistant, as shown in the image at the top of the image below, it was a simple mechanism that "just accept the question and execute the command" It was. In contrast, the Google Assistant with LangID and Multilingual Assistant listens to the questions in two languages ​​set in advance by the user, "If you hear it as a question of either language is more natural I will judge it using the ranking algorithm. And according to the question of the language recognized as correct, the Google Assistant executes the command.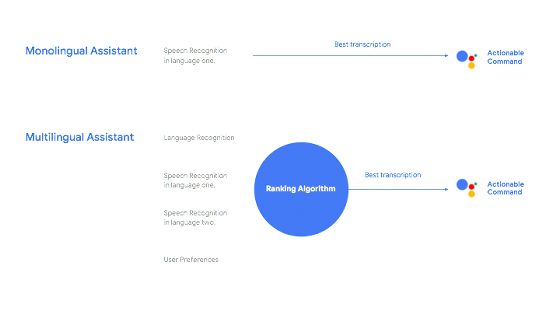 This update has already been applied at the time of article creation and it can be set from six languages ​​of Japanese, English, German, French, Spanish, Italian. In addition, Google explains that "The bilingual support function of Google Assistant will correspond to Hindi, French, Portuguese, etc. by the end of 2018, so that we can choose from a total of 30 languages."

Google's AI team has set a policy to respond to three languages ​​support in the future, he continues to say that he will continue his research to improve the AI ​​assistant.

◆ How to set up two languages ​​in Google Assistant on Android device
To change Google Assistant to bilingual support on your Android device you need to do the following: First, open the Google app and tap the menu button.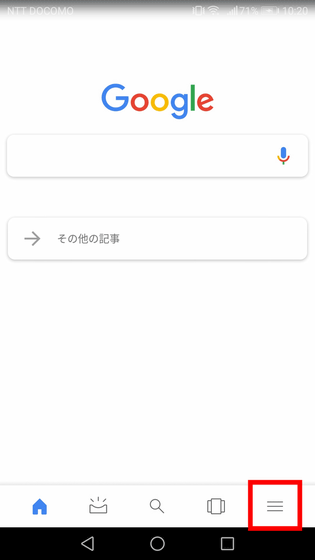 Tap "Customize".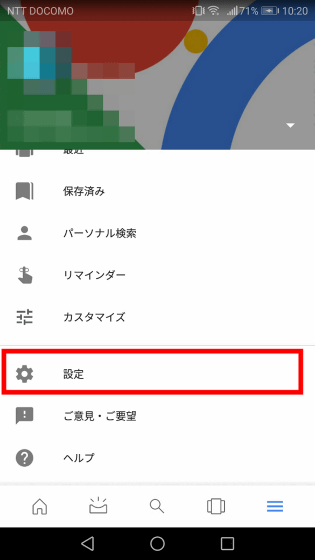 Tap "Settings".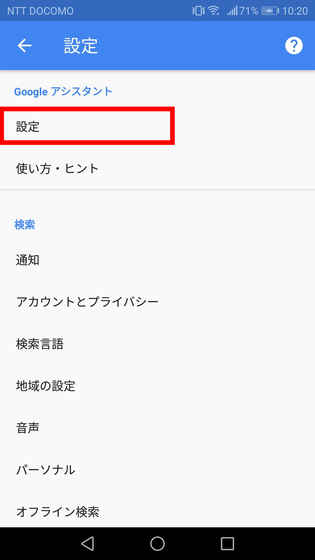 Tap 'Customize settings'.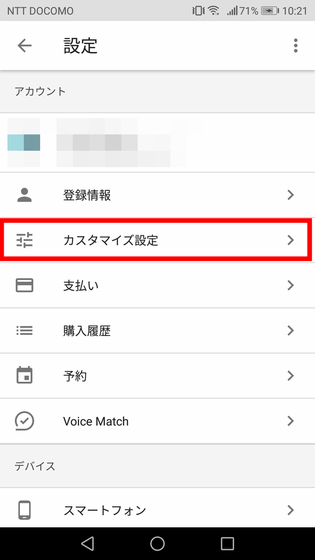 Tap "Assistant's language".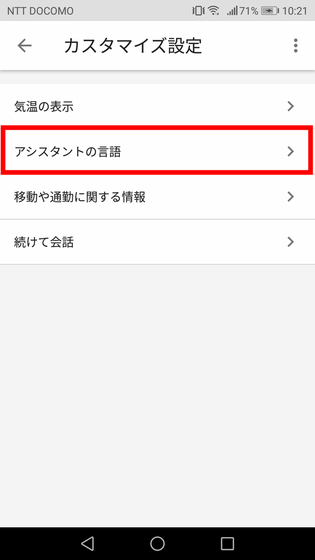 Tap 'Add language' ...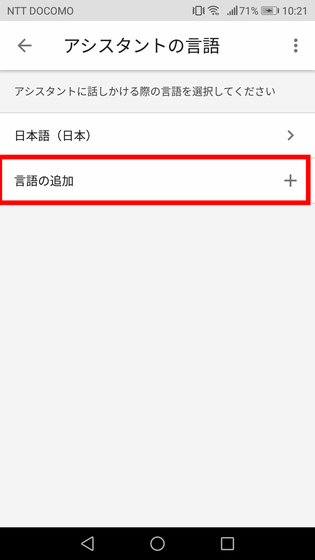 Tap the language you want to add. I chose "English: America" ​​here.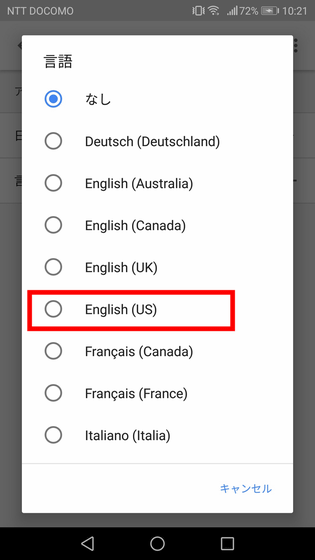 "English (US)" will be added to the two languages ​​of the Google Assistant, and you will be able to accept both Japanese and English questions.