Popular applications such as Google Maps and Amazon have finished supporting Apple Watch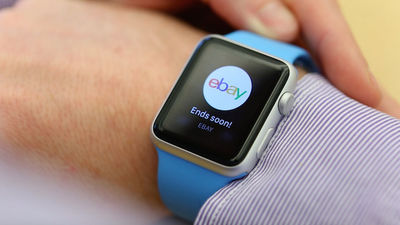 Apple Watch released on April 24, 2015, it is clear that popular applications such as Google Maps, Amazon, eBay and others have ended their support one after another.

Major apps abandoning Apple Watch, including Google Maps, Amazon & eBay
http://appleinsider.com/articles/17/05/01/major-apps-abandoning-apple-watch-including-google-maps-amazon-ebay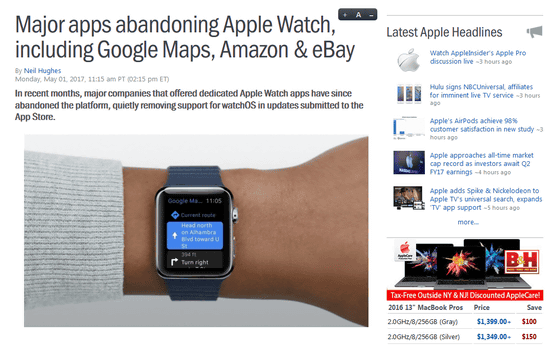 Since the April 17 update, Google Maps for iOS has finished supporting Apple Watch. In this regard, Google does not issue any release notes in particular, it remains unclear whether Google Maps' watchOS support will recover in the future.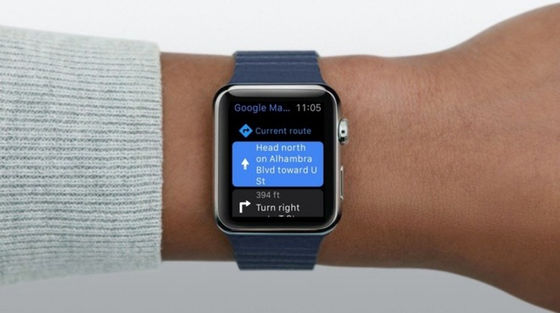 Just like this, some popular iOS apps that have supported Apple Watch apps, such as Amazon applications and eBay applications, have ended their support of Apple Watch one after another in late April. You may not feel the need to shop on Amazon with Apple Watch, but the eBay application seems to be a "somewhat usable application" that can check the bidding status.

In addition, "Google Maps is superior to Apple's genuine map application," reports Apple-related newsAppleInsiderI have commented on it. In addition, retailer Target will provideApplicationSupport of the Apple Watch application has been terminated by etc.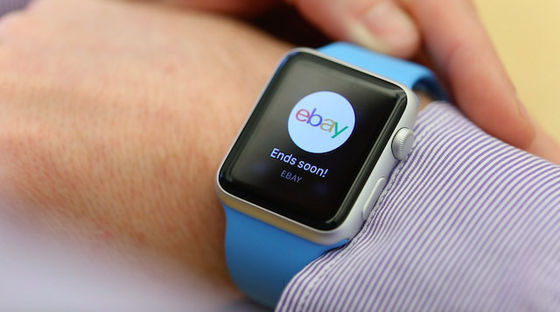 If the iOS version of these applications ceased to support, it was obvious that it was getting into a big topic quickly, and it turned out to show how Apple Watch is not being used.

AppleInsider is also asking Google, Amazon, eBay for comments on end of support for the Apple Watch application, but at the moment there is no reply.

· Additional notes May 2, 2017 17:30
AppleInsider is getting answers from Google about discontinuing support of the Google Wall app version of Google Wallet. A Google representative commented, "We have finished supporting Apple Watch from the latest iOS update, but we plan to resume support in the future." The Google Maps app for watchOS has limited functionality and could not display the map view like a genuine map app on Apple. AppleInsider speculates that Google and other companies terminated their support may be a strategy to ease Apple's restrictions.

Apple Watch support returning to Google Maps 'in the future,' Google says
http://appleinsider.com/articles/17/05/01/apple-watch-support-returning-to-google-maps-in-the-future-google-says