"Low image quality image maker" to convert still images to low image quality of dot picture style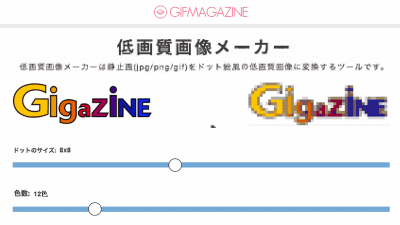 "Nintendo" in the Nintendo period is made with a clear purpose to maximize expression in the constraint of low resolution, and there are "taste" and "taste" not found in high resolution images. You can convert images and illustrations into dot drawings in one shotLow image quality image makerYou can easily create a lovely warm bitmap image unique to dot pictures if you use.

I made a "low quality image maker" to convert still images into low picture quality of dot picture style - razokulover publog
http://razokulover.hateblo.jp/entry/2017/02/14/110628

Dot picture wind Low image quality image maker
http://gifmagazine.net/converters/teigashitsu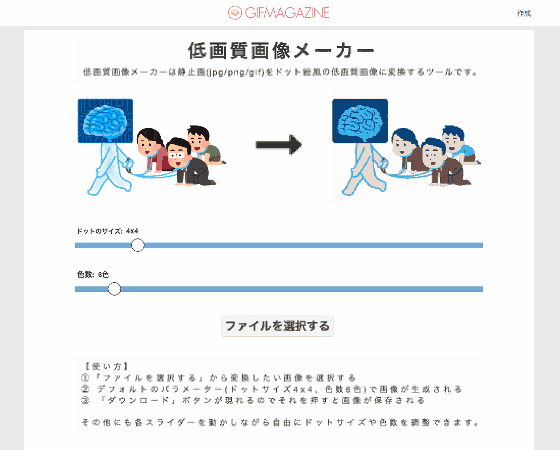 Dot Picture Wind Low Quality Image Maker To create a dot picture like image at the manufacturer, click "Select file" and specify the image you want to make a dot picture.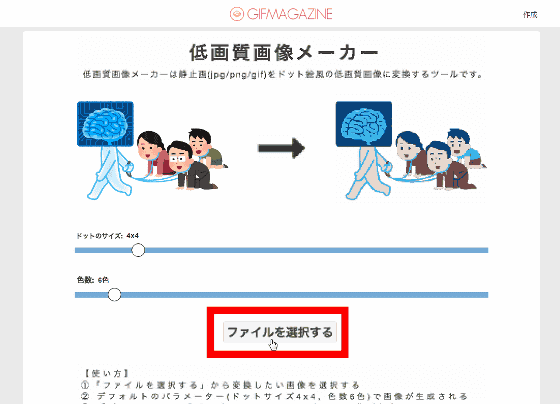 I will convert the image of the cleaning robot's rumba.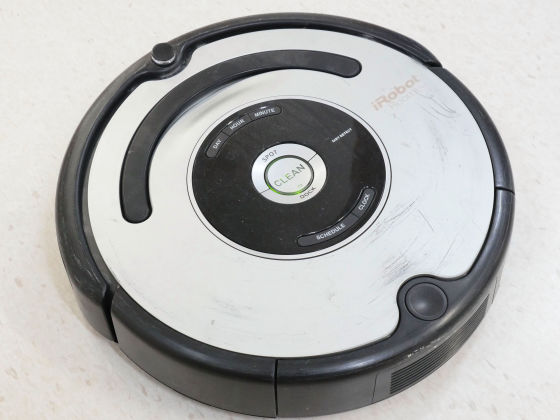 When specifying the image, the image of the dot picture style was immediately displayed.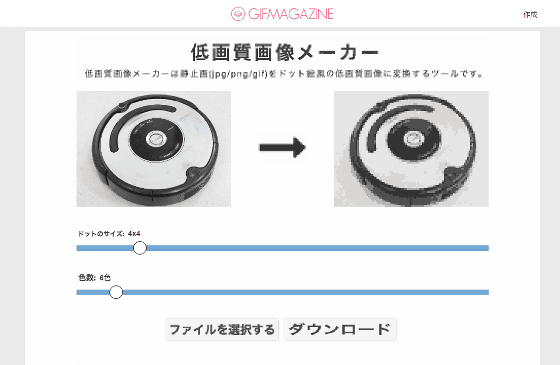 It is possible to change the dot size by moving the seek bar. If you increase the size of the dot, the "dot feeling" will rise.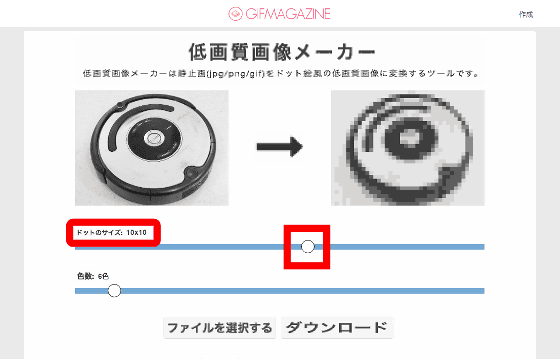 This dot feeling is 16 × 16. Please be aware that you can not convert vertically and horizontally if you can not divide it by dot size.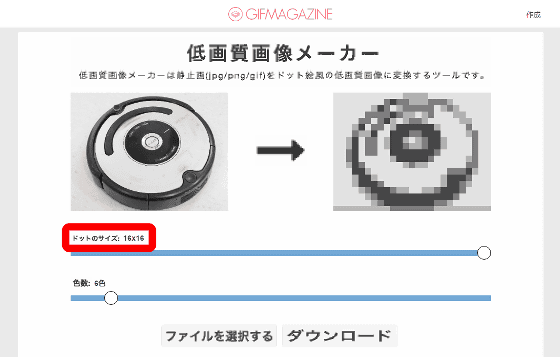 If you click "Download", you can download the dot picture style created.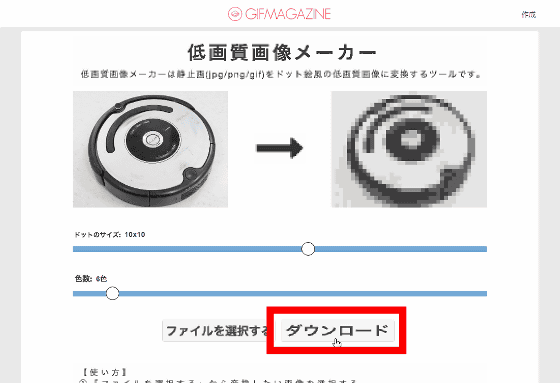 It was saved in PNG format.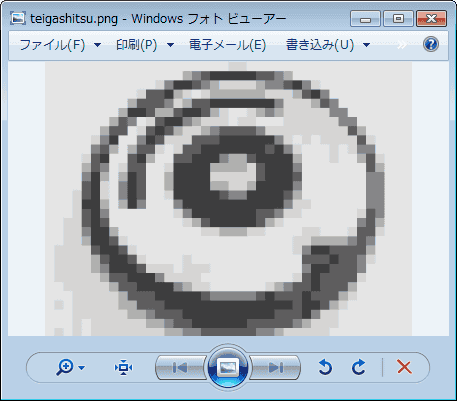 "Ninendo SwitchConverting ... ...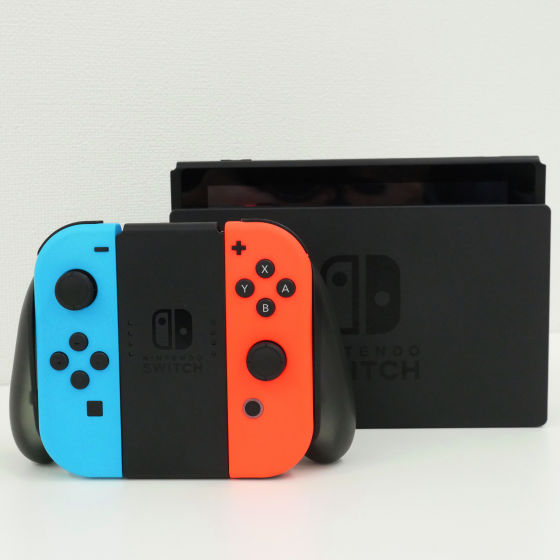 It was such a feeling.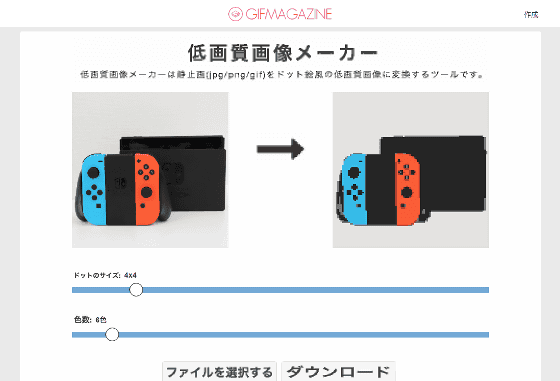 "Low image quality image maker" supports not only photos but also illustration. Free material that often goes wellITSUITOTrying on the image "...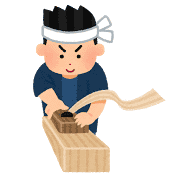 It certainly seems that the illustrations and something seems to be able to maintain the features well. By the way, the transparent dot picture after conversion is also transparent type.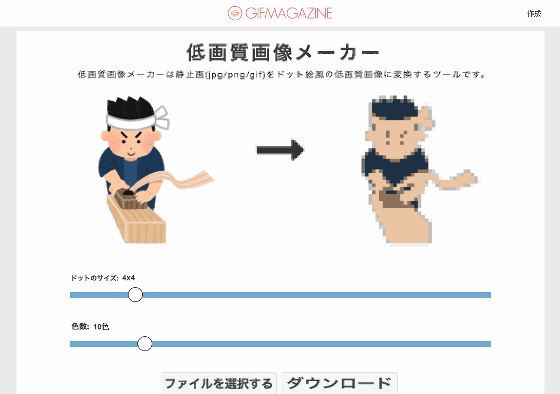 It is also possible to change the number of colors by moving the seek bar.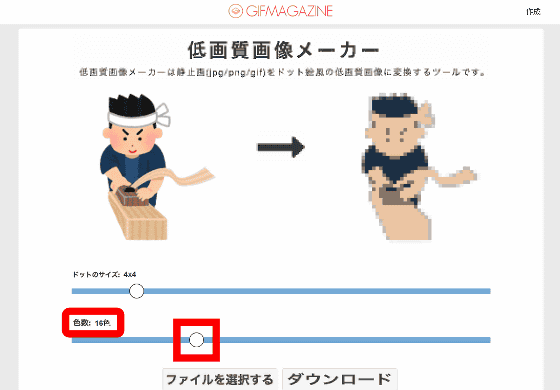 Baseball's "Crossplay"...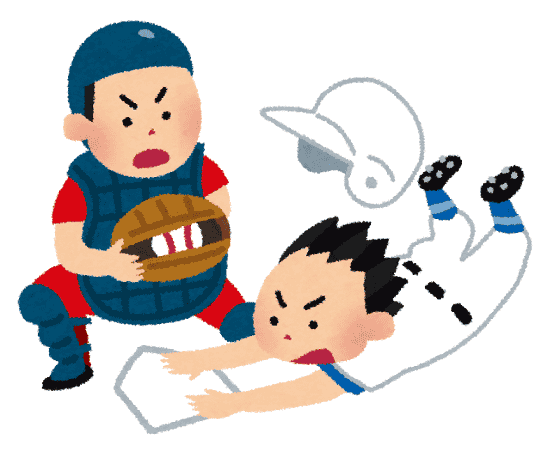 Like this.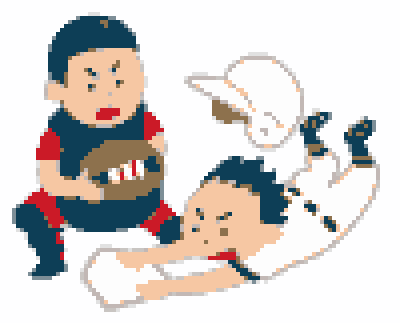 "Illustration of Nisei of religion"...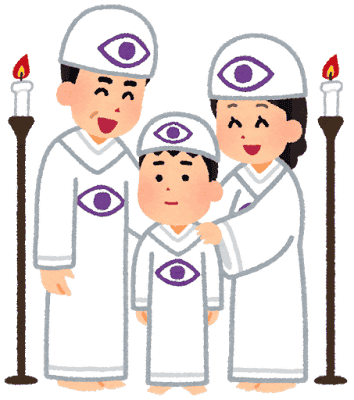 Like this. Children's exquisite facial expressions have also been successfully reproduced.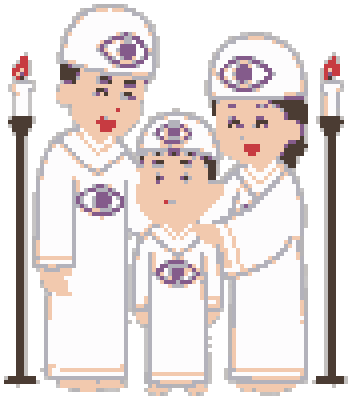 "Kumamon". Yuru character also seems to be compatible with low image quality image makers.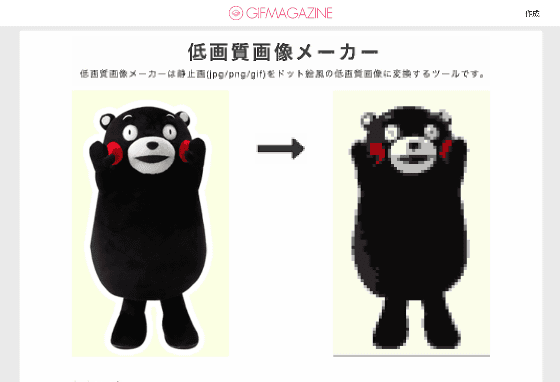 GIGAZINE logo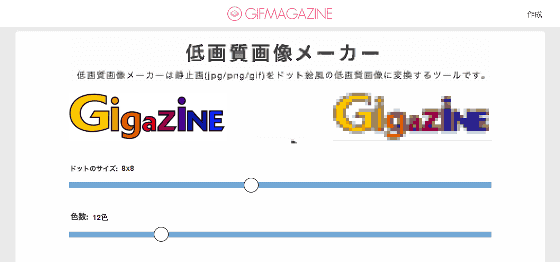 President Donald Trump