Amazon has responded to 2-step verification, tried to strongly protect address, telephone number, credit card information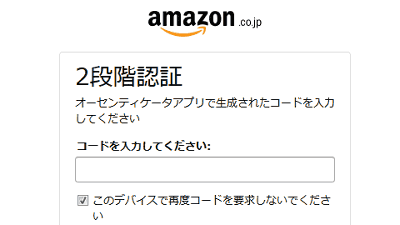 Amazon.co.jp has supported 2-step verification function. This will allow you to strongly protect Amazon accounts that have registered addresses, phone numbers, credit card information, etc. by 2-step verification. I immediately tried turning on 2 step verification function.

Amazon.co.jp Help: Turn on 2-step verification
https://www.amazon.co.jp/gp/help/customer/display.html?nodeId=202073820

Go to the official page above and click "Advanced security settings".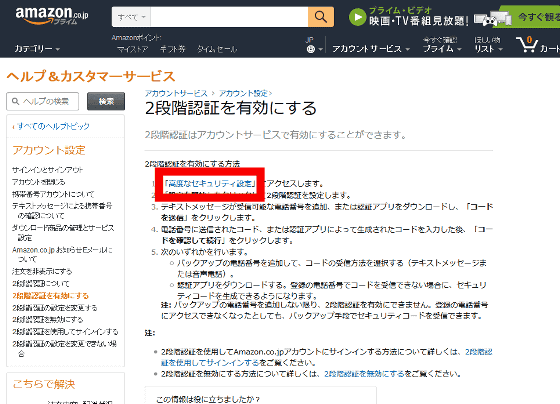 Click "Start setup".



Although it is possible to send code by general SMS for 2-step authentication registration, Amazon's 2-step authentication is "Google authentication systemIt is also possible to register an authentication application such as " To use the authentication application, click "authentication application".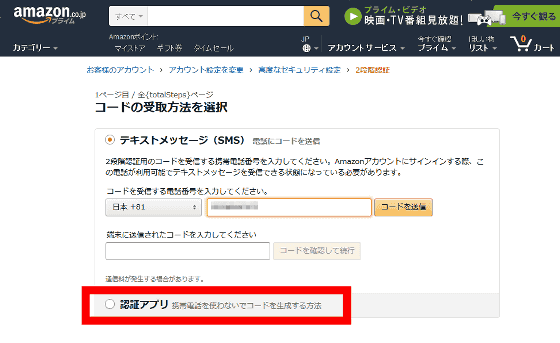 The QR code was displayed and reading with the authentication application was requested.



So as an authentication application this time, "iOS application"Google AuthenticatorI will try to use. In case of Android terminal,Google authentication systemIf you use "OK.

Search Google Authenticator from the link above and tap "Get".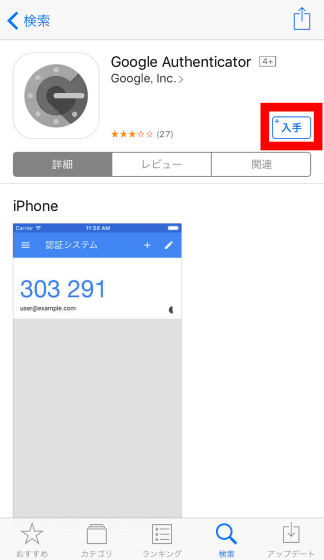 Tap "Install".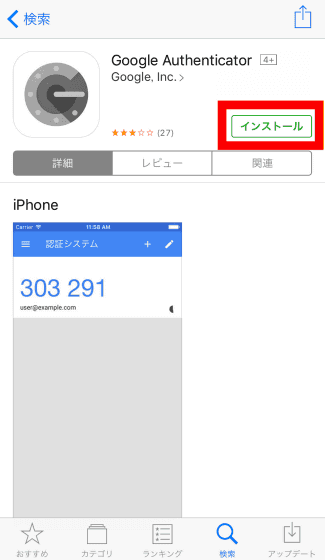 Tap "Open" to launch Google Authenticator.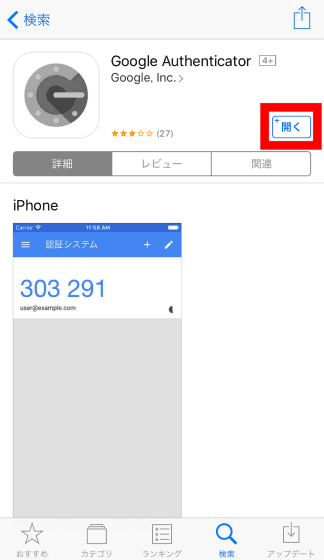 Tap 'Start setup'.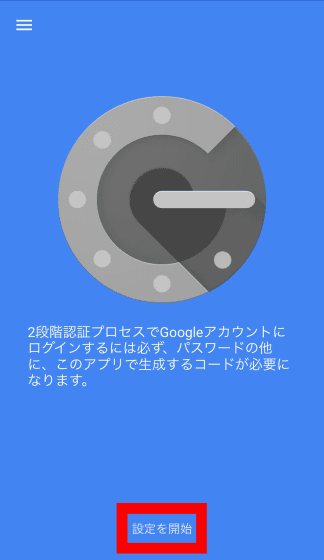 Since you are asked for access to the camera, tap "OK".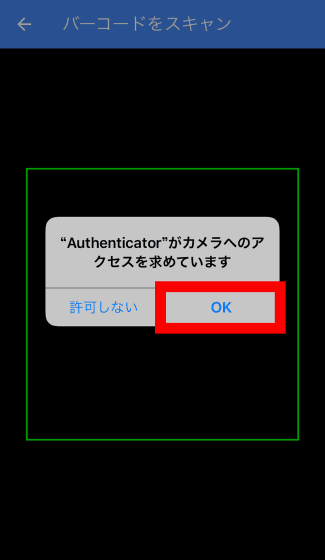 A one-time passcode consisting of 6 digit numbers was displayed.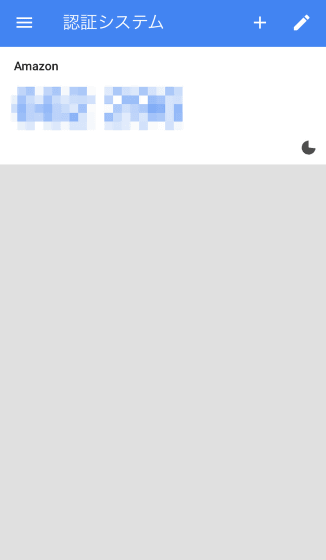 Enter the one-time passcode on the previous Amazon page and click "Continue checking the code".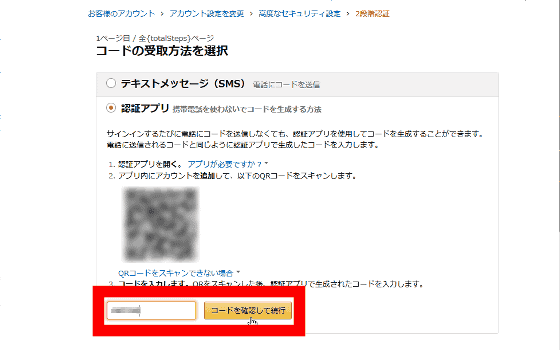 Click "Start setup".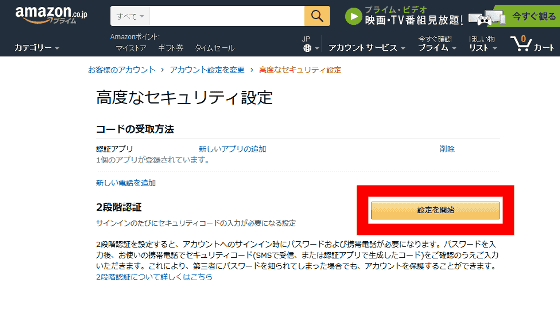 Registration of backup means is essential for 2-step verification. It is OK even if you add another smartphone or other authentication application, but this time we will register SMS for mobile phone. In a text boxI pulled out my headEnter the 9 digit phone number and click "Send Code".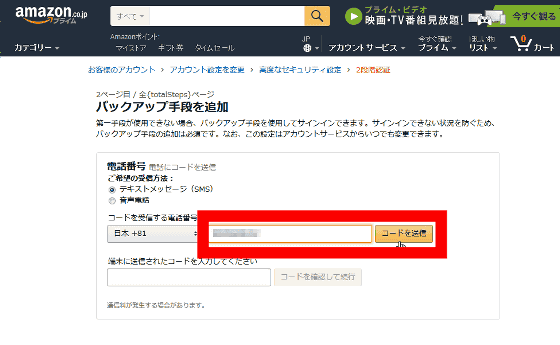 Enter the 6-digit one-time pass code received via SMS and click "Continue checking the code".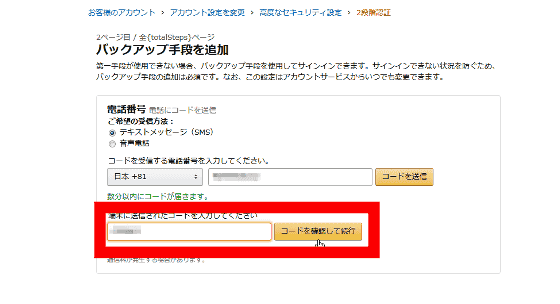 Click "I agree to make 2 step authentication set".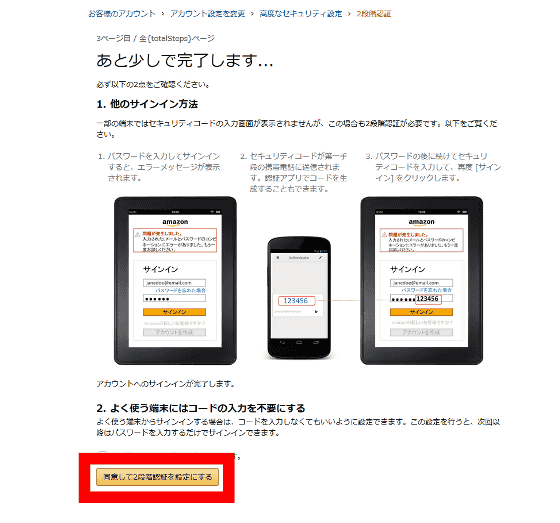 It will be OK if "2 step authentication has been activated." Next time on, when you sign in to your Amazon account, you will be prompted for a passcode by the method you registered with 2 step verification.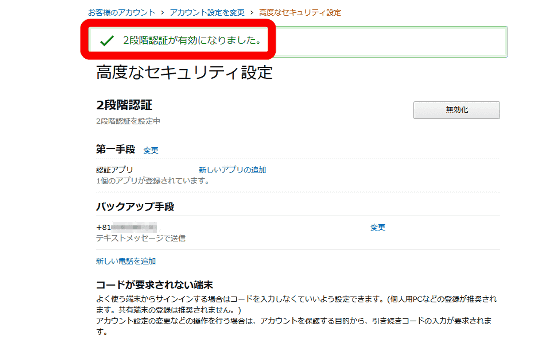 It is also possible to omit two-step authentication on a specific terminal. You can skip 2-step verification by signing in with "Please do not request code again on this device" when signing in with 2 step verification.