IPhone 7 Plus turned out to be the most popular "Plus" model in Apple history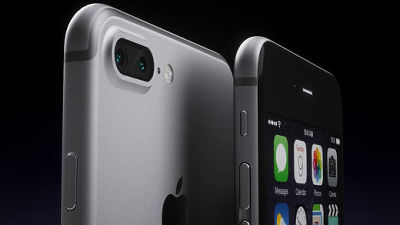 In the financial results for the first quarter of fiscal 2017 announced on January 31, 2017 (October to December 2016)IPhone unit sales reached a record highIt has been announced. It is a sale of the iPhone that is said to be doing good, but among them the iPhone 7 Plus has been revealed to be the most demanded model among the successive "Plus" models.

IPhone 7 Plus is Most Popular 'Plus' Model Apple Has Released - Mac Rumors
http://www.macrumors.com/2017/01/31/iphone-7-plus-most-popular-plus-model/

In the announcement, Apple's Tim Cook touched the iPhone sales record high, and furthermore the demand for the iPhone 7 Plus was the largest ever. Although there was no mention of the specific number, Apple also touched on the influence of production and sales because it underestimated the demand forecast for this model.

The iPhone 7 Plus is a model of the iPhone series maximum size equipped with 5.5 inch liquid crystal, and on the back is equipped with a wide-angle camera and a telephoto camera incorporating an optical hand-shake prevention mechanism. In addition to realizing smooth image quality at the time of telephoto, "Portrait mode" can reproduce the background "blur" like the one shot with a digital single lens reflex camera by combining two cameras Cook CEO says the point was evaluated by the customer.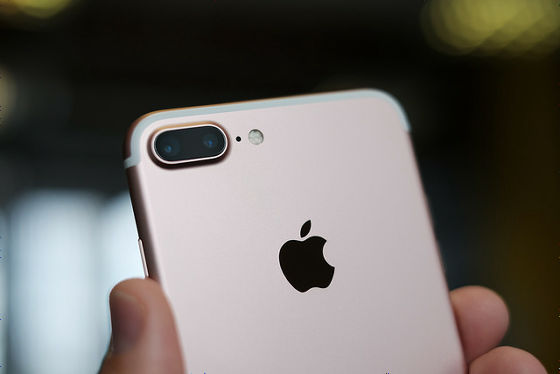 ByKārlis Dambrāns

Also, as the popularity of large-size smartphones and larger "Fabret" has progressed, it seems that people who feel resistance to the size of 5.5 inches have become less popular than Plus. In the "iPhone 10th anniversary commemorative model" rumored to appear in fall of 20175.8 inches curved surface OLED display mountedWhile being told also, the popularity of large smartphones seems to be an important keyword in viewing the situation for a while in the future.

Apple's financial report can be heard on the following link.

Apple Earnings Call - Apple

in Mobile, Posted by darkhorse_log