Next iPad Pro is big screen Bezelless size remains unchanged & home button is abolished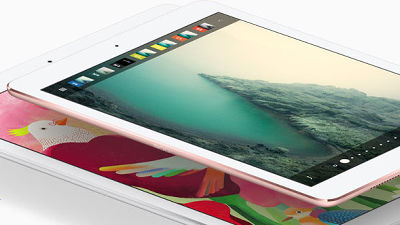 A new iPad announced in the first half of 2017 is predicted that "adopting an extremely narrow bezelless design with a wide bezel width, the footprint will remain unchanged".

2017 iPad: 10.9-inch screen, smaller bezels, launch in March: Barclays - Business Insider
http://www.businessinsider.com/2017-ipad-109-inch-screen-smaller-bezels-launch-in-march-barclays-2016-11

Is the possibility of the Bezelless LCD model likely to be released on the iPad released in March 2017 of Barclays? | Rumor | Mac treasure appraisal blog (Compass)
http://www.macotakara.jp/blog/rumor/entry-31339.html

Currently, the iPad series has three models: iPad / iPad Air with screen size of 9.7 inches, 7.9 inch iPad mini, iPad Pro with screen sizes of 9.7 inches and 12.9 inches. Among them, the 9.7 inch iPad Pro predicted that a new model adopting a bezelless design will emerge.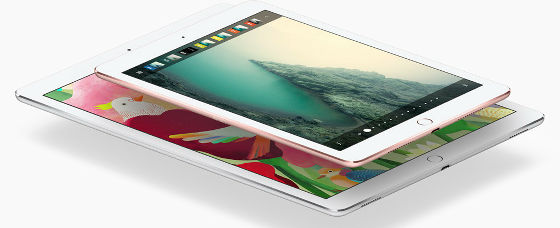 According to Business Insider, Barclays analysts Barry Curtis and Christopher Hemelgran said, "The iPad Pro that appeared in March 2017 has a display size of 9.7 inches It is changed from 10.9 inch to 10.9 inch from the Taiwanese supply chain, "he said. By adopting the bezelless design, this new iPad Pro is expected to achieve large screen without changing the size of the footprint. Also, if it is oriented vertically, the upper bezel is supposed to be a narrow frame because it is equipped with a Facetime camera (front camera). Although the footprint does not change, the thickness is said to be 7.5 mm which is equivalent to iPad Air from 6.1 mm of the current model.

In addition, it is pointed out that the position of the iPad series may be slightly changed. According to Barclays analysts, it is said that ordinary models will be treated as low-priced models with prices being lowered. If this prediction is correct, the iPad Pro (10.9 inch model) may be positioned as the main stream.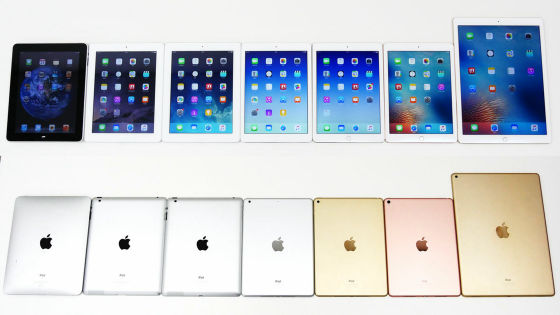 "The thickness of the 12.9-inch large screen iPad Pro will be 7.2 mm from 6.9 mm of the current model" "The thickness of the iPad mini (7.9 inch model) will not change." "The iPad series home button is the same as the iPhone 7 series It is expected to be abolished "has also been issued.

For the iPad series, Mr. Min Qi, KG Securities, which is well-known for Apple's forecasts,The 9.7 inch model expands the display size to 10.5 inches and adopts organic EL. Also, a 9.7-inch low priced iPad will appear"The prediction that the new iPad will be made bigger is predominant.