The next iPhone will adopt a display glass that is resistant to shocks and it will be difficult to break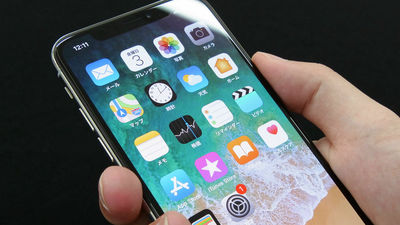 Apple in 20183 models of the new iPhoneIt is considered to be released. These 3 models are "5.8 inch model same as iPhone X" and "6.5 inch model which is a large screen model of iPhone X", and "It will be inexpensive by installing a liquid crystal display different from 2 other models 6.1 Inch model "is three. The 6.1-inch model equipped with this liquid crystal display is reported to be "hard to break" iPhone by adopting a strong display glass that has never been seen.

KGI: 2018 LCD iPhone will feature stronger display glass, more resistant to impact | 9to 5Mac
https://9to5mac.com/2018/04/26/kgi-lcd-2018-iphone-stronger-display/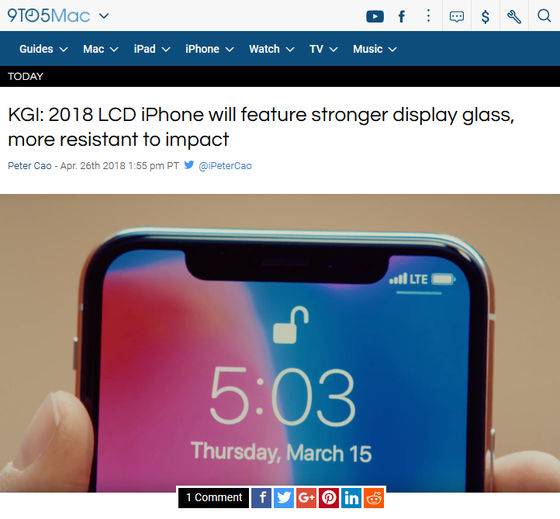 The 6.1-inch model, which is predicted to be released in 2018,iPhone XAlthough it adopts the same bezelless design, it is said to be a model that uses the same liquid crystal display as the conventional iPhone, not the organic EL display (OLED) used for iPhone X. Mr. Minchi Kuo, an analyst of KGI Securities familiar with iPhone-related leak information, is a terminal that puts priority on suppressing price by adopting a cheaper liquid crystal display than organic EL display "Half of the next iPhone sales account for the 6.1-inch modelWe are predicting.

Meanwhile, Mr. Kuo said that the display glass newly adopted in the 6.1-inch model will be excellent in impact resistance and light weight. Also, in order to lower the price of the 6.1-inch model,3D TouchFunctionNot equippedThere is also information that it is not.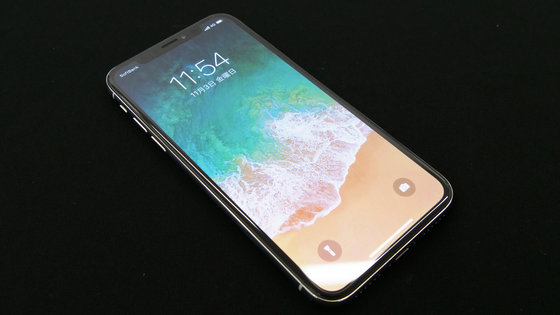 Furthermore, according to the report, the 6.1-inch model adopts a much thinner cover glass sensor process than the conventional one, and under it there is added a thin film sensor in addition to the touch film sensor. Analysts are analyzing that the cost of the touch panel will increase by 15%, though this film sensor is unknown at the time of writing the article.

The latest cover glass sensor process adopted in the 6.1-inch model will be adopted in 6.5 inch and 5.8 inch models in 2019, "This will improve the reliability of Apple's display glass" And 9to 5 Mac reporting Apple related information.

In addition, the cost of the cover glass sensor process is slightly more expensive than the process adopted in traditional iPhone displays, so "supplier revenue should increase slightly" is forecasted.