There is no defect in Tesla's autopilot, but rather the result of reducing the accident by 40%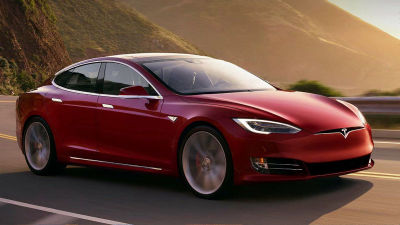 The US Department of Transportation's Department of Transportation, which was investigating the technical safety of the case where a fatality accident occurred in the "semi" automatic operation system "autopilot" mode installed in the Tesla Motors electric vehicle (EV) The National Road Traffic Safety Administration (NHTSA) announced the findings. It is concluded that Tesla's autopilot has succeeded in drastically reducing accidents rather than danger.

Report - NHTSA
(PDF file)https://static.nhtsa.gov/odi/inv/2016/INCLA-PE16007-7876.PDF

Fatal Tesla Autopilot accident investigation ends with no recall ordered - The Verge
http://www.theverge.com/2017/1/19/14323990/tesla-autopilot-fatal-accident-nhtsa-investigation-ends

Death accidents between trailer and Tesla Model S occurred in Florida, USA in May 2016NHTSA, which had been conducting the research for about six months, has concluded that there is no evidence of defects in Tesla's autopilot, and announced that there is no need for recall.

NHTSA analyzed running records and air bag motion records of all vehicles equipped with auto pilot function among model S · model X manufactured from 2014 to 2016 and found that autopilot lane keep function "Autosteer ( It was found that the collision accident rate of Tesla car decreased by about 40% after the addition of Auto Steer).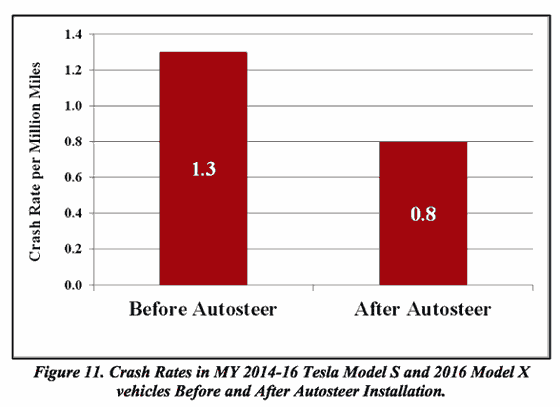 In addition, in the case of a fatal accident in Florida, we also conclude that AEB was not functioning in the event of an accident, that "AEB is not assuming collision avoidance at first meeting" in the first place.

ConsistentlyEarlon Mask CEO who has complained about the safety of autopilot modeIn response to the NHTSA survey report that the company's own assertion was acknowledged, "" Data shows that the accident rate of Tesla vehicles has dropped by 40% after the introduction of the auto-steering function " It's the main point of the result. "

Report highlight: "The data show that the Tesla vehicles crash rate dropped by almost 40 percent after Autosteer installation."

- Elon Musk (@ elonmusk)January 19, 2017

NHTSA notifies Tesla that the autopilot is not a "driving complete and safe automatic driving" but a driving support function to the last, and the driver notes that it is necessary to secure the safety with his own operation Admitting that there is an obligation, assuming that this obligation was fulfilled by the fact that the necessary information was disclosed and available to the driver through notifications on the online site, etc., the operation method of Tesla's autopilot We have concluded that there was no problem with that.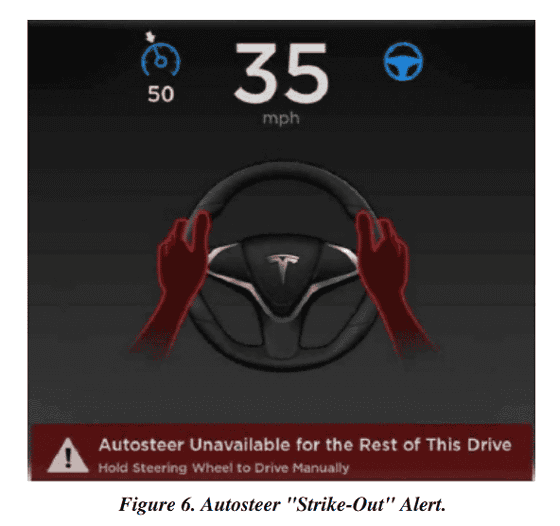 The NHTSA survey report result of this time has given a mark on the safety of Tesla's autopilot mode and it will greatly influence the outcome of the lawsuit on traffic accidents caused by Autopilot which is currently centered mainly in the United States It is likely to become.