Yuasa Masaaki's first original new movie "Dawn Telling Rou's Song" will be released to the public "Tatami Half Mythic College" "Ping Pong"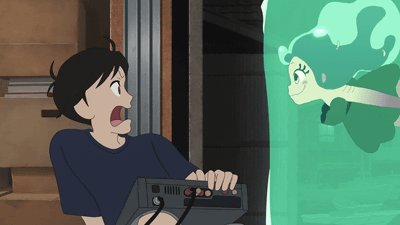 Known for "Mind · Game" "Kemono Jumu" "Kaiba" "Tatami Half Mythic College" "Ping Pong The ANIMATION"Masaaki YuasaDirector's new work for the first fully original theater "Song of the roar telling the dawn"Will be released on May 19, 2017.

As director Yuasa's work, Mori Miki's original work "Take a short walk in the evening MaidenIt is supposed to be released on April 7, 2017, and it will be a movie release for the second consecutive month.

Dawn telling Ru's song official website
http://lunouta.com/

PV is also lifting, it seems to be Yuasa's directorial work, you can see how the character is moving around like it looks funny.

"Song of Ru says dawn" PV 1 - YouTube


After graduating from university, Director Yuasa was in charge of drawing animated cartoon "Chibi Maruko chan" original animation and original opening "Yume ni Ippo", the first ending "Odoru Pompokorin" at animation production company Ajikutodo. After free turning, he was active in the TV series and theater version of "Crayon Shinchan". In the movie he was the first director in "Mind Game" released in 2004, and received the Animation Division Award of Agency for Cultural Affairs Media Arts Festival.

In 2010, he oversees the "Tatami Half Mythic College" which skillfully animated Mori Kanato's original work. The film was the first time in TV animation to win the Grand Prize at the Media Arts Festival Animation Division of the Agency for Cultural Affairs, and was awarded for the second time as a director of Yuasa. It is decided that theatrical release will be made on April 7, 2017, "Short walk for the night, Maiden" by the same original work by Miho Mori, Mihono Mori, the same as this "Tatami Half Mythology College".

The following summary of the summary of "Song of Dawn Telling Rou's Song" to be released on May 19, 2017 is as follows.

The junior high school student Kai who lives in a town of sad city of the sunny fishing port, Kai, lives with three people, a father and a grandfather of a parasol. Originally I lived in Tokyo, but my parents' divorce moved the residence to a sunny place, my hometown of my father and mother. I can not tell the complicated thoughts to my father and mother, and I am facing back to school life with a feeling of being depressed. The only mental honor was to upload music he composed himself to the net.
One day, I am invited to join the band "Sirene" they are organizing with my classmate Koko. When I went to Mumojima which is a rehearsal practice place, a mermaid girl / roe appeared before three people. Ru singing happily and dancing innocently. Kai will become able to express my feelings little by little by acting day by day with such Rou.
However, since ancient times mermaid exists in Nichinomiya that brings calamity. Futundiously, a big groove is born between Rou and the inhabitants of the town. And the crisis of the town you visit. Will Kai be able to save the town with a shout of heartfelt?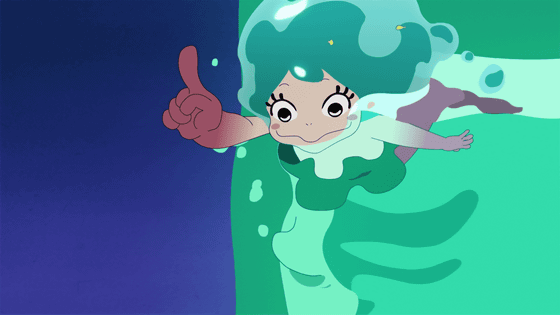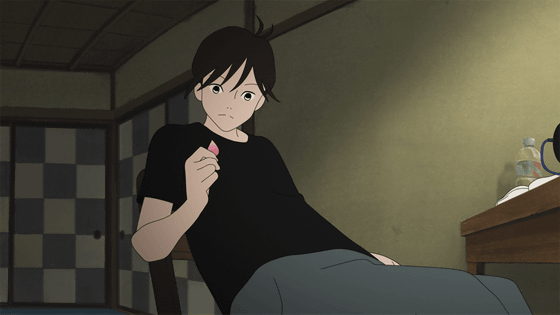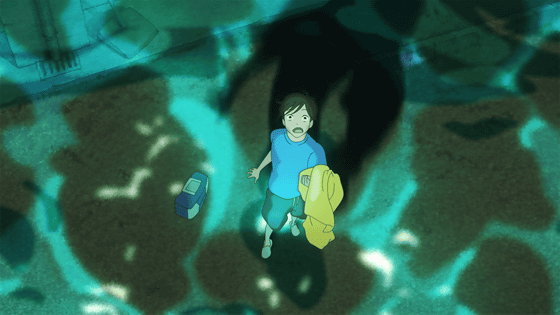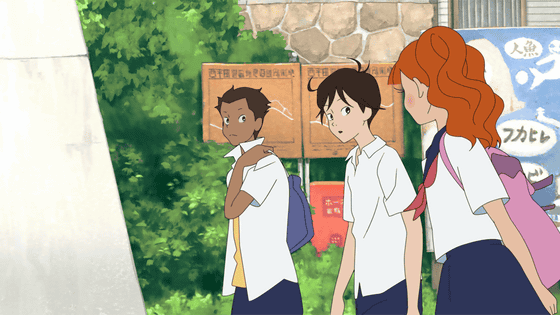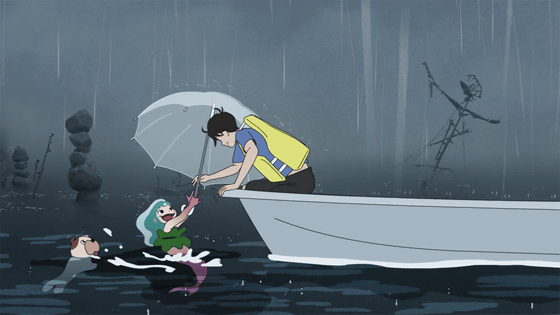 A mermaid girl who is a title role · Ru. Acting widely with television, movies, theater and performing, "What is your name?"Mr. Valley Hanono who played the heroine · Sanba's younger sister Yori.



A junior high school boy who meets Rou · Kai. It is the movie "Sing a lipsSho Shimoda of a newcomer / Satoru role in the chorus department.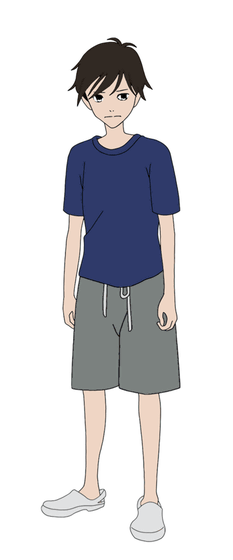 Powerful Rom's dad. Shihara Shinichi who plays an active part in judoist and variety show also performs.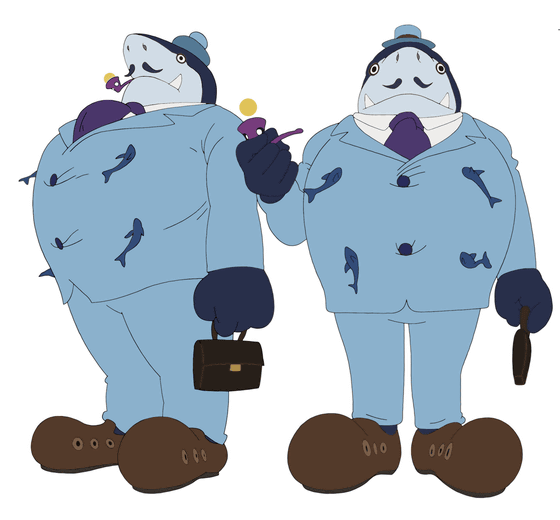 Mr. Shimoda, Ms. Tani, Mr. Shinohara.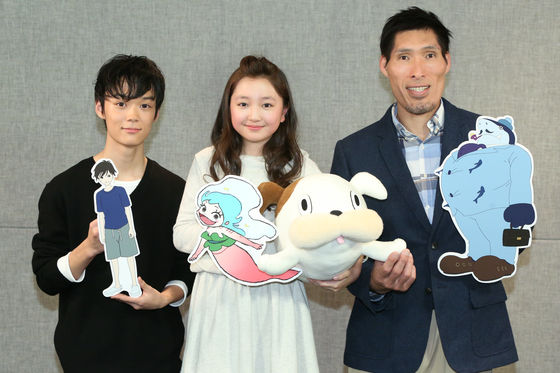 Each comment is as follows.

Taniyano:
The mermaid Lou who I played is innocent and is a character I love singing and dancing. There are also friendships that will help friends in the ocean together with friends, and a lot of cute ocean companions, including Rou, will appear, so please take a look!

Shimoda Sho Univ .:
Kai who I played is a junior high school student who can not obediently tell "true feelings" by the embarrassment peculiar to adolescents. I think that I feel confident that I feel confidently expressing my feelings very delicately. I would like you to see such Kai opening up my heart with songs!

Shinohara Shinichi:
This movie is still parent and child love. Feelings of thinking of a real daughter, I thought of Ru, I played as it is! Hanahanchan and Shimoda are really good guys! They seem to have become the character of the movie as it is, perfect! I also enjoyed participating as a dad role.

I can not keep an eye on how Yuasa's drawing and production, which has been demonstrated even in his works, will be demonstrated in the original work.

◆ Work information
·cast
Rou: Taniyano
Kai: Sho Shimoda
Ru's dad: Shinobu Shinohara
Grandpa: Akira Akira
Kunio: Mamoru Saito
Walking: Misako Hotobuki
Egasima: Daigo (Chidori)
Fisherman of the beard: Knob (Chidori)

·staff
Director: Masaaki Yuasa
Screenplay: Reiko Yoshida, Masaaki Yuasa
Music: Shuhe Muramatsu
Theme Song: Kazuyoshi Saito "Ballad of Singing" (SPEEDSTAR RECORDS)

Character design draft: Nemuyako
Character design / drawing director: Ito Nobuaki
Art director: Ohno Koji
Flash animation: Abel Gongola, Juan Manuel Laguna
Director of Photography: Bateist Peron

Songs in the play · Arrangement: Shinichi Sakurai
Acoustic director: Eriko Kimura

Production Producer: Choi Eun Young
Animation Production: Science SARU

Production: Kenji Shimizu, Keiji Ota, Masaaki Yuasa, Akihiro Arai
Chief Producer: Koji Yamamoto
Producer: Yuki Okasu, Hayakosuke Ito
Planning cooperation: Twin engine

Production: Fuji Television Vision, Toho, Science SARU, BS Fuji
Distribution: Toho Imaging Department
© 2017 Roux Production Committee
107 minutes / Vista size / Dolby Surround 5.1 ch