"Gorilla Glass for Automotive" that the "Gorilla Glass" of tempered glass used for smartphones evolved for automobiles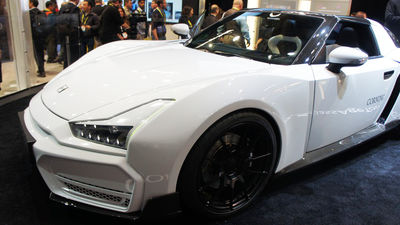 Corning, which develops gorilla glass which is widely used in mobile terminals such as smartphones and tablet terminals, has developed a gorilla glass "Gorilla Glass for Automotive"CES 2017 showed the electric car adopting it.

Gorilla Glass for Automotive | Corning Gorilla Glass
https://www.corning.com/gorillaglass/worldwide/en/applications/automotive.html

Gorilla Glass is jumping from phones to cars
http://mashable.com/2017/01/05/corning-gorilla-automotive-glass-ces/

"Ford GT"Adopted gorilla glassCorning to develop gorilla glass, etc. Corning had been planning full-scale advancement to the automobile industry before, but from "CES 2017 held in Las Vegas since January 5," Gorilla Glass for Automotive " We exhibited the used electric cars. "Gorilla Glass for Automotive" used in electric vehicles is an improved version of gorilla glass for automobiles, and it has higher strength against extremely low temperature, high temperature and sunlight than gorilla glass used for smartphones.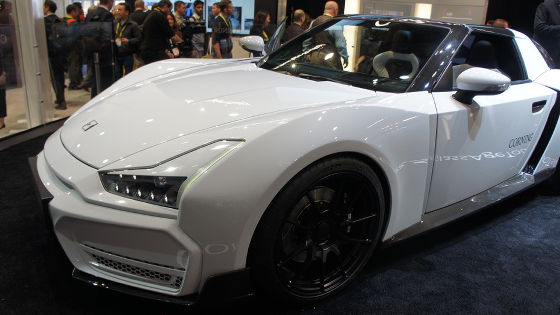 The exhibited model car uses "Gorilla Glass for Automotive" for windshield, sunroof, rear window, dashboard, display, etc. "Gorilla Glass for Automotive" is lighter, thinner and stronger than glass used in conventional automobiles, and the impact resistance is twice as high as it is.



The dashboard is distinctive that the whole surface is like a display. At the venue, a demonstration was made to play the video on the display of the dashboard in front of the front passenger seat, and to display the speedometer etc in the other part as usual.

When your whole car dashboard is Corning Glass, you can play a movie on it.# CES 2017# MashCESPic.twitter.com/hsK2BiCzs0

- Lance Ulanoff (@ LanceUlanoff)January 5, 2017

Corning has also announced that it has partnered with France's long-established glass maker Saint Gobain and revealed that Gorilla Glass for Automotive's windshield is being produced. In 2017 or around 2018, cars that adopted Gorilla Glass for Automotive may appear on the market.