Google's AR function Tango & VR feature "Daypiece" ZenFone AR "& dual camera" ZenFone 3 Zoom "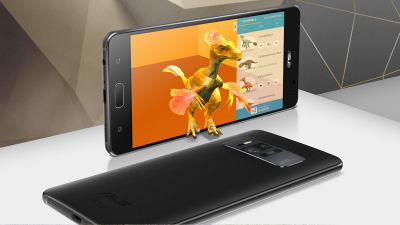 At ASUS 'press conference "Zennovation" conformed to CES 2017, Google's AR function "Tango& VR function "Daydream"Smartphone corresponding to"ZenFone AR"With a pseudo optical zoom function"ZenFone 3 Zoom"Officially announced.

ZenFone AR (ZS 571 KL) | Phone | ASUS Global
https://www.asus.com/Phone/ZenFone-AR-ZS571KL/

ZenFone 3 Zoom (ZE553KL) | Phone | ASUS Global
https://www.asus.com/Phone/ZenFone-3-Zoom-ZE553KL/

◆ ZenFone AR
This is the world's first Tango · Daydream compatible smartphone "ZenFone AR"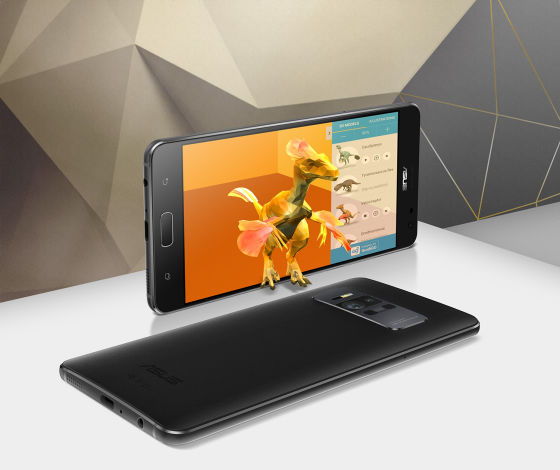 ZenFone AR adopts 5.7 inch (2560 × 1440) organic EL display. There are 6 GB and 8 GB of memory, and storage is planned to be prepared from 32 GB up to 256 GB. It is equipped with Type-C USB port and also supports Quick Charge 3.0 for fast charge function. It has a fingerprint authentication function on the front home button, has two SIM size SIM card slots, microSD card slot, the battery capacity is 3300 mAh.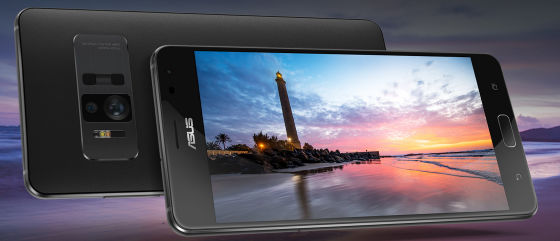 According to information already leaked, Qualcomm's high-end SoC "Snapdragon 821" is installed. It is a high-spec model without complaint.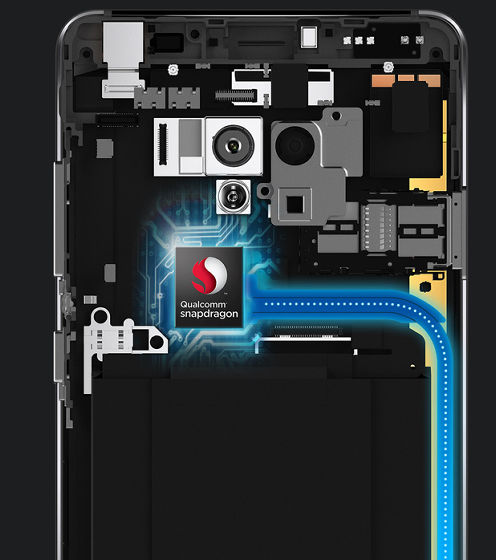 ZenFone AR has a 23 megapixel main camera on the back, a second camera for motion tracking and a third camera for depth measurement. 4-axis optical image stabilization compensation, 3-axis electronic image stabilization function, 4K movie shooting is OK.



Because Tango is compatible, it is possible to acquire 3D information of the image photographed by the camera.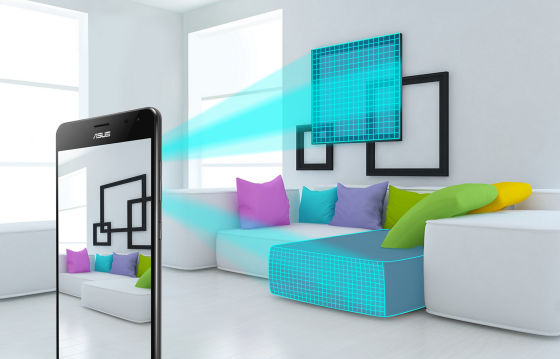 Arrange furniture in AR ......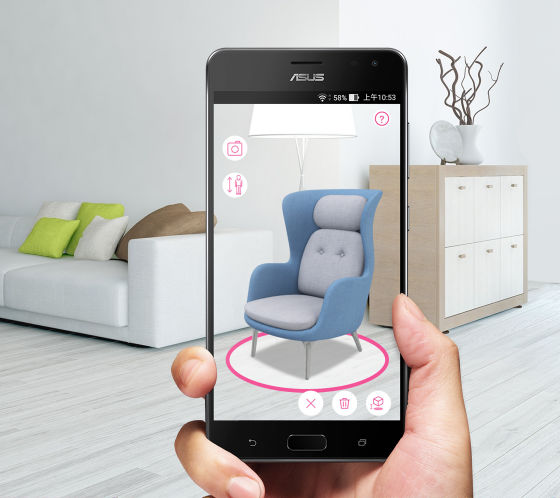 You can play games.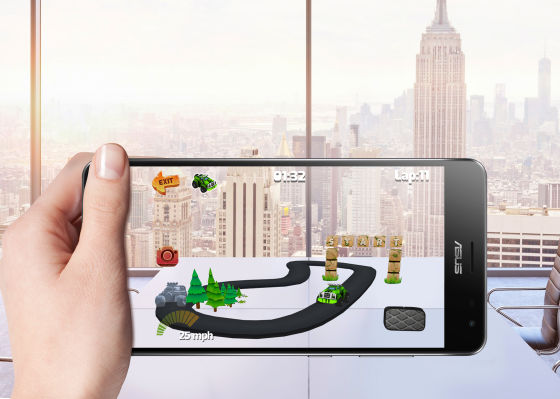 Also, it corresponds to daydream which makes VR function by combining with a dedicated headset.




You can understand what you can do with Daydream with a single shot when you watch the following movie.

2016 12 22 ASUS VR 1 - YouTube


◆ ZenFone 3 Zoom
In addition to ZenFone AR, the 3rd generation ZenFone "ZenFone 3 Zoom" with zoom function has also been announced.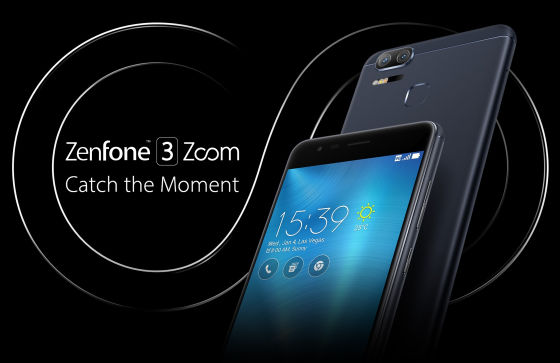 5.5 inch (1920 × 1080) IPS liquid crystal display, SoC is Snapdragon 625, memory is up to 4 GB, storage of up to 128 GB is installed.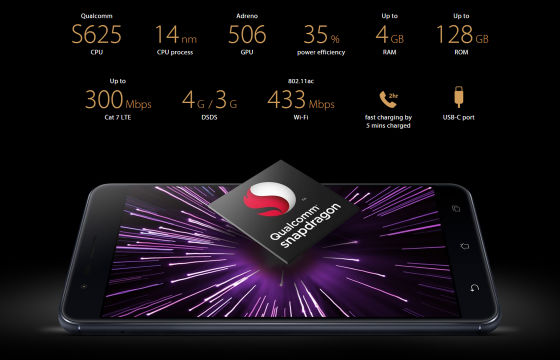 The ZenFone 3 Zoom imitates 2.3 times optical zoom in a pseudo manner by a dual camera, not a conventional lens movable type optical triple zoom.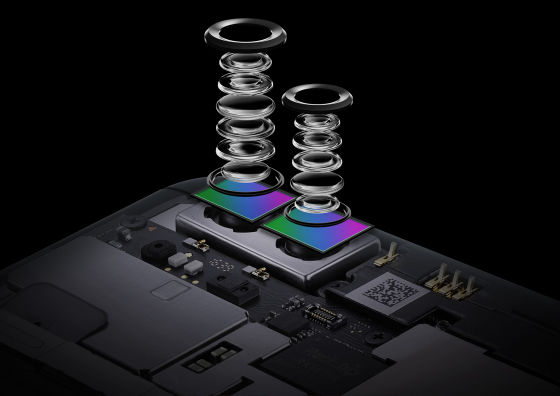 Adopting a bright lens with an F value of 1.7. We mount a 56 mm lens for zooming.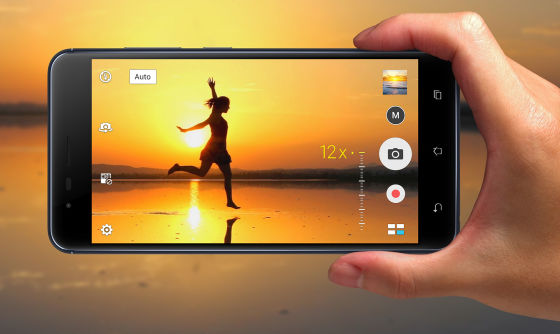 ASUS has appealed that ZenFone 3 Zoom has 2.5 times the sensitivity of iPhone 7 Plus.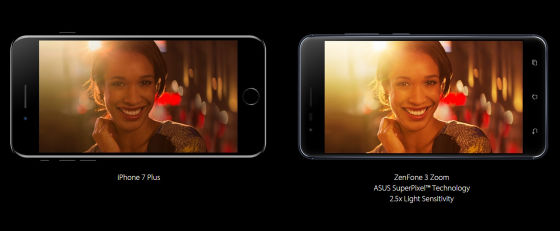 With the hybrid AF which adopts ASUS familiar laser AF, the focus speed achieves a maximum of 0.03 seconds.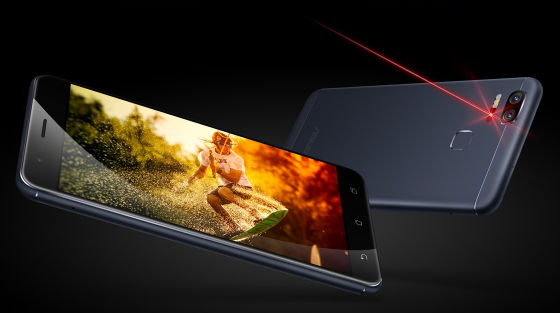 Despite its weight of 7.99 mm and weight of 170 g, it has a large capacity battery of 5000 mAh.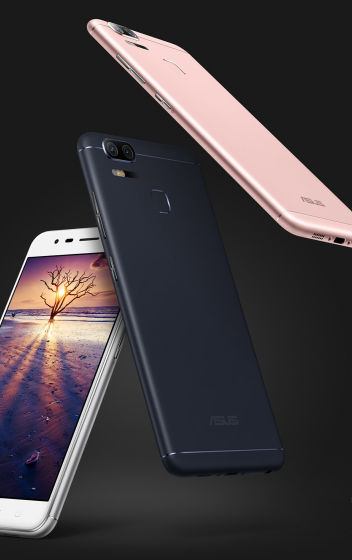 ZenFone AR will be released in the second quarter of 2017, ZenFone 3 Zoom will be released in February 2017, and it is likely to be released in Japan.

You can check the status of ASUS's press conference "Zennovation" in the following movie.

Zennovation - 2017 CES Press Event (57m: 22s) | ASUS - YouTube