The US Navy tests the performance of Drone Boat troops with coastal defense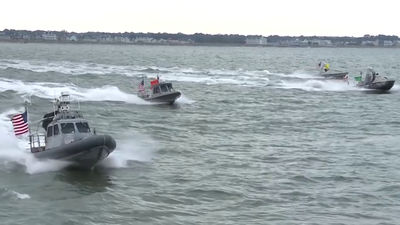 The US Naval Research Laboratory conducted a demonstration of Drone Boat troops that will be put into duties such as coast guard and tracking of suspicious ships over a month.

U.S. Navy's Drone Boat Swarm Practices Harbor Defense - IEEE Spectrum
http://spectrum.ieee.org/automaton/robotics/military-robots/navy-drone-boat-swarm-practices-harbor-defense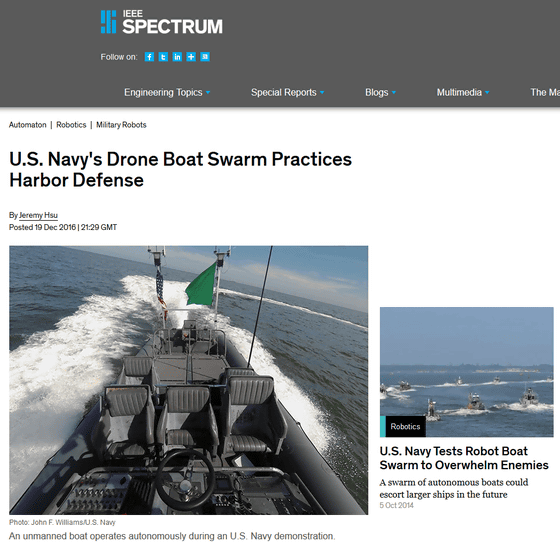 U.S. Navy Shows Off Unmanned Autonomous 'Swarm Boats' - gCaptain
https://gcaptain.com/u-s-navy-shows-off-unmanned-autonomous-swarm-boats/

Navy Autonomous Swarmboats, Mission: Safe Harbor - YouTube


One reason that such a drone boat was created is in a suicide bombing attack on a destroyer call that occurred on October 12, 2000. Call was receiving regular refueling in the Gulf of Aden, 17 passengers were killed and 39 were injured as a result of a suicide bomb attack by a small boat approaching.

Call was equipped with Aegis system and a ship-to-air missile and it was a battle ship with excellent air defense capability and attack capability, but it was found that it can be hit hard by attack by a boat not equipped with expensive equipment , The US Navy devised a drone boat unit as a cheap and compatible measure.

Calls that suffered major damage on the port under attack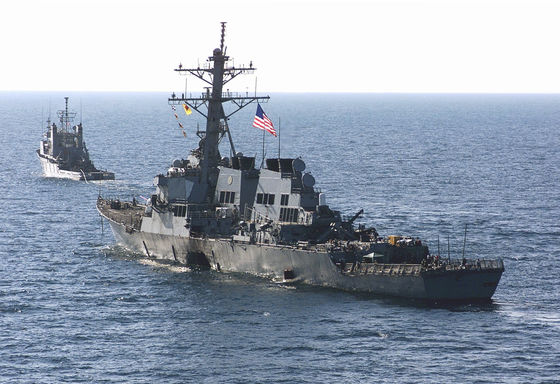 By Sgt. Don L. Maes, U. S. Marine Corps.

For the boat autonomous operation, the technology called CARACaS was used, and in 2014 a test called "Protect manned vessels with five drone boats" was done at the James River in Virginia province.

In the demonstration experiment of 2016, the performance of the autonomous part was further enhanced, and the drone boat troops can overwhelm the enemy with this, the spokesperson said.