Six simple improvements to protect your privacy on the net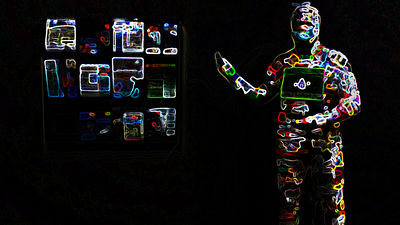 ByKeoni Cabral

America was monitoring people's information at national levelPRISM problemThere is always a possibility that privacy is being violated in using the Internet, not on the other side of the fire. Although it is necessary to take measures against Internet communication of PC and smartphone at an individual level, those who do not know much know what they do not know. There, six different online privacy improvements proposed by Forbes can be easily introduced, and various tools are listed.

These 6 Simple Tools Help Protect Your Online Privacy
http://www.forbes.com/sites/leemathews/2016/11/14/these-6-easy-tools-will-help-protect-your-online-privacy/#26090cff6b57

◆ 1: Review the browser you always use
Many people use major browsers such as Chrome, Edge, Internet Explorer, Safari, etc. In either case, it is possible to surf the Internet safely depending on the setting. Forbes said, considering the privacy aspect among these major browsers, the best choice is Firefox. Apart from major browsers, Chromium based browsersSRWare Iron"Has all the tracking features of Google cut, so it can be used more safely than Chrome. Startup · New browser created by Brave "BraveAlso automatically blocking advertisement and tracking function, you can use the Internet safer and faster than regular browsers.

Although there are differences in functions depending on browsers, it is said that privacy can be perfectly protected "Tor Browser". Edward Snowden says, "If you are not using Tor, you are making a mistake." Although Tor Browser does not provide countermeasures plug-ins to enhance privacy, it is said that the privacy protection function has been improved considerably than Tor Browser was released for the first time.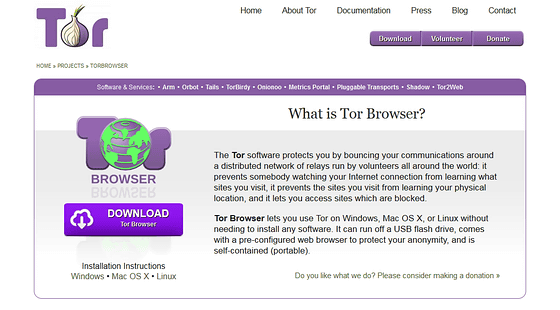 ◆ 2: Use the correct browser extension (add-on)
There are a lot of people who need to use a specific browser for work and can not change the browser they are using. In such a case, "Disconnect"Or"Ghostery TrackerYou can enhance the security of communication of major browsers by using extended functions such as ". Also, the Electronic Frontier Foundation's "HTTPS EverywhereIf you also put it, automaticallyHTTPSIt will be redirected to the converted page, and it is possible to prevent eavesdropping and web-based attacks.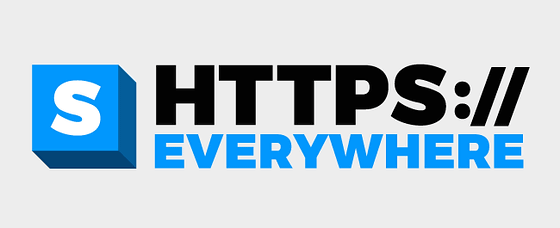 ◆ 3: Change search engine
Many browsers such as Google and Bing track and collect user's information. It is becoming the world of "searching on the net if there is something", and the amount of search on the net has tripled in the past three years, so even if you just change the location to search, it becomes a simple privacy protection measure . As a search engine superior in play bashi protection, we do not trace any users "DuckDuckGo"And remove all information that identifies individuals and use Google search"StartPage"And others are cited.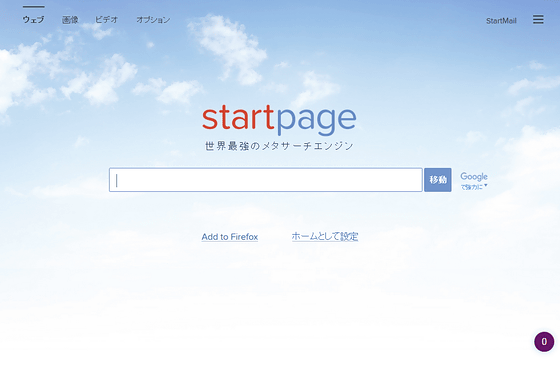 ◆ 4: Encrypting mail
Many message applications are sending encryption, but an application that got the certificate of "encrypted and safe" in security expert's survey is "Signal(IOS/Android) ". Messages sent with Signal will not be decrypted if they are intercepted by someone. Also,Adopt Signal protocol based encryptiondid"WhatsAppIt can be said that it is a good choice.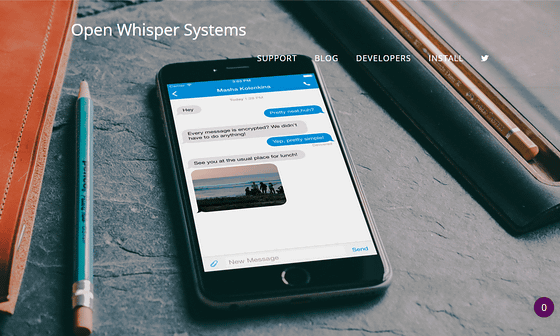 However, it is meaningless for these encrypted communications to be encrypted even if the other party is not encrypted, so it is important to encourage friends and family around to use encrypted message applications. Both Signal and WhatsApp are free apps, so it is not difficult to recommend to someone.

◆ 5: Get a new mail provider
There may not be many people who cost money to mail accounts, but frequently used mail accounts often link to personal information such as friends' contacts and their own address. Depending on the mail provider you are using, it is possible that the content of the mail has been scanned for data collection of the target advertisement. In order to solve these problems, it is necessary to establish a secure mailbox at a rate of a few dollars per dollar (about 117 yen per month)ProtonMail"Tutanota"Runbox"PosteoYou can use OK. In both cases, because the privacy protection law is a service made in a powerful country, we can deal with privacy protection issues related to the law.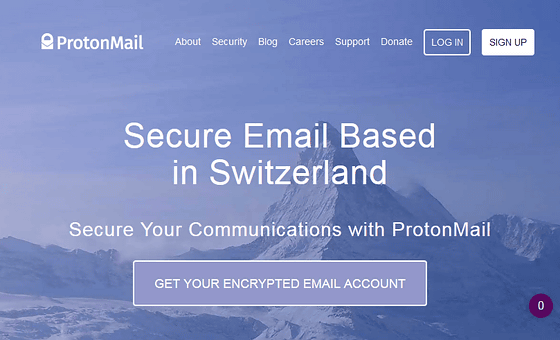 ◆ 6: Use VPN
Just connect to the netIP addressAlthough it is possible to grasp various personal information from etc., Internet providers are terribly grasping the online activities of these users. thereVPNBy using, it is possible to prevent these "peeps". VPN is an abbreviation for "Virtual Private Network", which means that you can create a virtual connection originally using a public network and connect to the Internet safely. For the service that constructs the VPN connection, "Private Internet Access"Nord VPN"IPVanish"Forbes said," Each month costs a fee, but Forbes said "Do not get stuck here, VPN connection is an excellent investment that will gain a lot of privacy protection."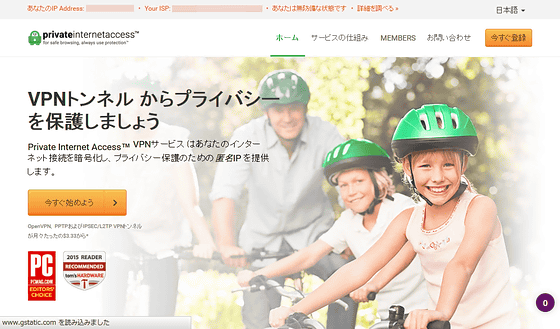 Even if we adopt applications and services listed by Forbes, complete privacy and security are not guaranteed, but at least we can proceed in the right direction. Forbes said that it is necessary to continue to be vigilant on Internet use, "When considering personal information, consider whether it is a trusted site", "When posting something," What do you post "Think about what someone is watching" and "thinking about whether someone is watching", "concluding that accumulation of small judgments is important.