Oculus's CEO Brendan Iribe resigned and turned to the top of VR group for in-house PC


Mr. Brendan Iryb who was the CEO of Oculus, a manufacturer of the VR headset "Oculus Rift" and who served as CEO of Facebook, announced his resignation as CEO and developed as the top of the "VR group for PC" newly established within Oculus. I understood that I devoted.

Building the Future of VR | Oculus
https://www.oculus.com/blog/building-the-future-of-vr/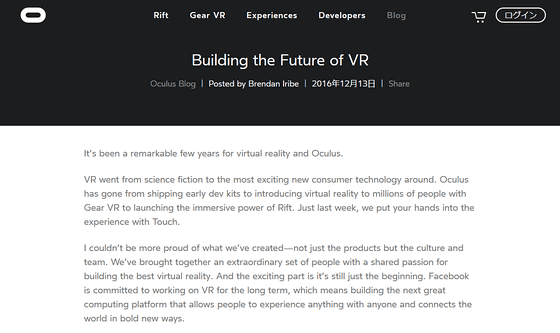 Oculus has released "Oculus Rift" which is counted as one of the three major VR headsets following the Gear VR jointly developed with Samsung, and has been devoted to the development of the VR industry. At the beginning of December 2016, Oculus Rift dedicated grip type controller "Oculus Touch ""Is also released, and in addition to new operability, further VR game development is expected.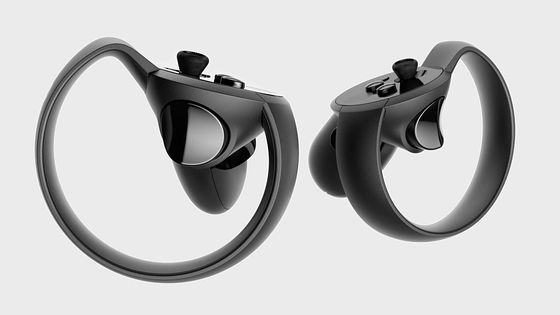 From the product strategy to further accelerate the growth of Oculus in the future, Oculus decided to newly establish a PC and mobile VR group. In making this change, Mr. Brendan Iribe resigned from the CEO and took over as the top VR group for PC. I heard that Mr. Irib has focused on engineering and product development on the official blog although he seems to have been unable to deeply engage in product development as it has worked as a CEO until now.

The top of the mobile VR group has been decided to take office by John Thomason who recently entered Oculus, but since the new CEO is undecided, in cooperation with Facebook CTO Mike Shulpfar, Oculus We are looking for a CEO to be the new leader of the company.