The developer of 'Oculus Rift', which celebrated its 5th anniversary since its sale, looks back on its history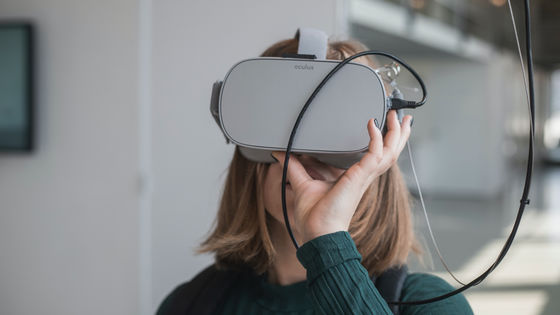 Facebook's VR-related technology developer
Oculus
has celebrated five years since the launch of its first consumer VR headset, the
Oculus Rift.
I'm looking back on my steps.
Five Years of VR: An Oral History from Oculus Rift to Quest 2
https://tech.fb.com/five-years-of-vr-an-oral-history-from-oculus-rift-to-quest-2/
The Oculus Rift was launched to the general public in March 2016, and VR headsets have rapidly become popular since then. For the past five years,
Hayden Dinman, a PC World
game writer and author of an article on Facebook's official technology blog,
Technology at Facebook
, said, 'It's been five years now and it's only five years old.' It can be said that there is no such thing. '
In the course of the last five years, Mr. Dinman points out that 'VR is a field that will continue to grow in the future, and there is still a long way to go before it becomes widespread.' 'VR is a technology we've never seen, and it's just the beginning of a long history of growth,' said Michael Abrash, chief scientist at
Facebook Reality Labs.
The story of Oculus and VR headsets didn't start in 2016 when the Oculus Rift was released. Before that, Oculus was launched as a startup, raising funds for VR headset development on the crowdfunding site Kickstarter, and two developments before the commercial version for general consumers was released. Kits for consumers have been released.
Immersive 3D heads-up display 'Oculus Rift' has the potential to overcome stereo blinds-GIGAZINE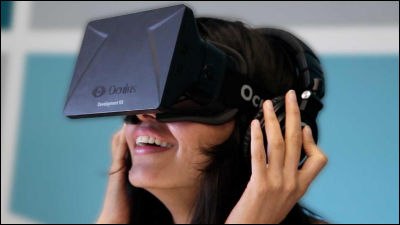 VR devices existed before the introduction of Oculus Rift, but with the development of technologies such as displays and low-power electronic devices due to the spread of smartphones, 'the technology to realize VR has caught up with the idea,' Dinman points out. doing. 'The VR journey didn't start with Oculus Quest, but with DK1 (the first developer kit),' said Nicole Brendis, product marketing manager at Oculus.
Ryan Braun, who has worked as an engineer at Oculus since the development of DK2, said, 'The biggest challenge was the display for VR headsets. Understanding what is important for VR from an optical point of view, it is most effective. I prepared a display that seemed to be the target, and attached various parts to it to function as a prototype of a VR headset. '
The next-generation kit 'DK2' of the immersive head-up display 'Oculus Rift' is officially released and makes a big evolution --GIGAZINE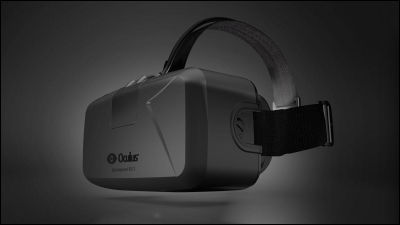 In addition, Jason Rubin
said that Oculus, which was just a startup that was just launched at that time, experienced the VR space 'The Valve Room' that was built in collaboration with Valve. 'For me, the first Oculus demo was It was about entering the VR space 'The Valve Room'. This experience was just amazing, I believed I was really in a virtual space, and the demo was fun and I played it twice. There was something like a bar code on the wall of the room, and by reading it with a headset, the prototype knew the user's position. It's a fairly heavy headset, and it's the current Oculus Quest 2. It wasn't as good as it was, but it was a magical experience, 'he said.
'At the time of 2014, we didn't have users, so we found what was'right'for VR, found'fun', and experienced as much as possible,' said Las Bram, executive producer at Oculus Studios. It was our job to make sure it was comfortable. At the time, most of the developers we partnered with were small and medium-sized indie game studios, and they made games on a whole new kind of platform. It seems that they were looking forward to the opportunity to do it, so the experience of exploring VR with such developers was wonderful. It is an exaggeration to say that such early developers pioneered VR content. And some developers are still creating VR content, 'he said, emphasizing that today's VR industry is made possible by the achievements of the developers who fumbled to create VR content. I will.
'It was a pioneering era for VR at the time. There was a lot of experimental content before the official Oculus store was opened. It was developed for VR at the time,' said Irena Rachitoski, executive producer of
Oculus Media Studio.
Everyone who was doing this was passionate. '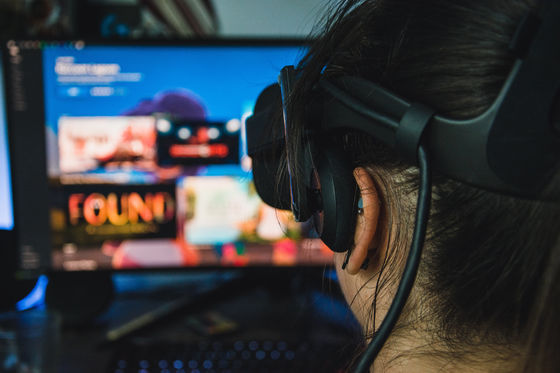 And in 2014, Facebook will acquire Oculus, which develops VR headsets. 'Many people don't understand how important the acquisition of Facebook was,' Rubin said. 'The acquisition puts Oculus 10 or 20 years from a company that's worried about profits a year away. It has become a company that can look ahead. ' In fact, Rubin also revealed that he joined Oculus after the acquisition by Facebook.

Another engineer said, 'We couldn't release the Oculus Rift or Oculus Touch without Facebook. The acquisition gave us enough money to hire a dream team, and in fact we hired a lot of engineers for these products. That's why we were able to release it. "" If it hadn't been acquired by Facebook, we would have been on a different path. "

It turns out that 'Oculus Rift' was acquired by Facebook for about 200 billion yen, Minecraft withdraws from Oculus Rift version development --GIGAZINE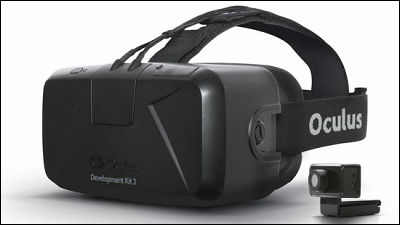 In the blog, in addition to the story behind the birth of Oculus Rift and the acquisition drama by Facebook, 'Oculus Touch' which is a grip type controller dedicated to Oculus Rift and 'Beat Saber' which recorded a big hit as a VR game, VR that can be used alone Various devices and titles that Oculus has been involved in development, such as the headset 'Oculus Go', the birth 'Oculus Quest' that was born as a successor to Oculus Go, and the latest stand-alone VR headset 'Oculus Quest 2' The secret story about this is told by several engineers involved in the development of VR devices at Oculus.

Finally, the grip type controller 'Oculus Touch' dedicated to Oculus Rift is released, realizing natural operability that overwhelms rivals --GIGAZINE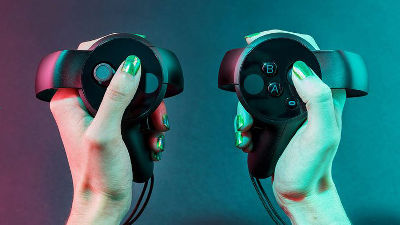 Facebook acquires the developer of VR game 'Beat Saber' --GIGAZINE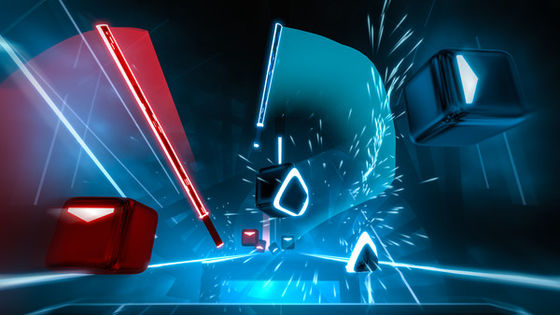 Stand-alone VR headset 'Oculus Go' now on sale in Japan --GIGAZINE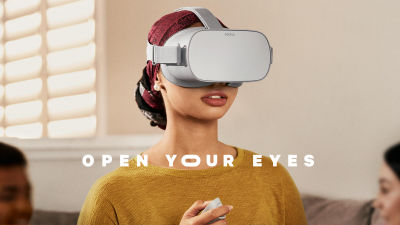 The independent VR device 'Oculus Quest' that does not require a gaming PC and can be used with explosive speed setup is recommended for VR beginners --GIGAZINE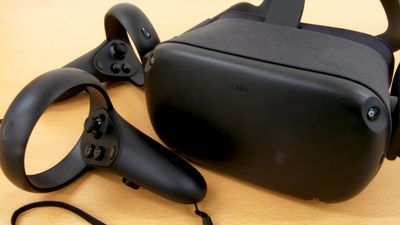 Cospa's strongest 'Oculus Quest 2' that can enjoy VR alone with improved resolution and performance is a VR headset that can satisfy beginners to advanced users --GIGAZINE