2022 Q1 VR headset shipments increased by 241.6% year-on-year, Meta of 'Quest 2' gained an overwhelming share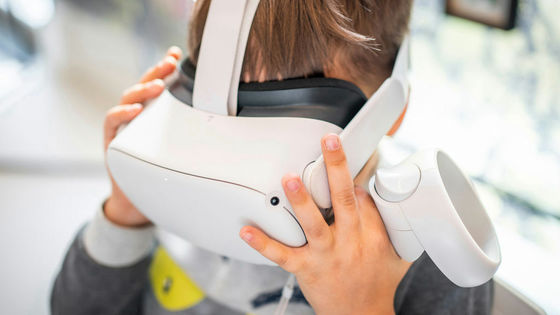 International Data Corporation (IDC) , an American market research firm, increased worldwide shipments of virtual reality (VR) headsets in the first quarter of 2022 (January-March) by 241.6% year-on-year. Was announced. IDC also shows the share of the VR market and the market forecast for the second half of 2022.

Meta's Dominance in the VR Market will be Challenged in the Coming Years, According to IDC
https://www.idc.com/getdoc.jsp?containerId=prUS49422922

IDC's ' Worldwide Quarterly Augmented and Virtual Reality Headset Tracker' report is a vendor, technology, market opportunity, and trend analysis for the AR / VR device market. It provides the details of. According to the new data in the first quarter of 2022, shipments of VR headsets showed an increase of 241.6% compared to the same period of the previous year. IDC cites continued supply and demand easing as factors behind this increase, as well as a tendency for supply shortages in the first quarter of 2021. IDC has announced that VR shipments will continue to increase after the first quarter of 2022, with annual shipments expected to reach 13.9 million units, up 26.6% year-on-year.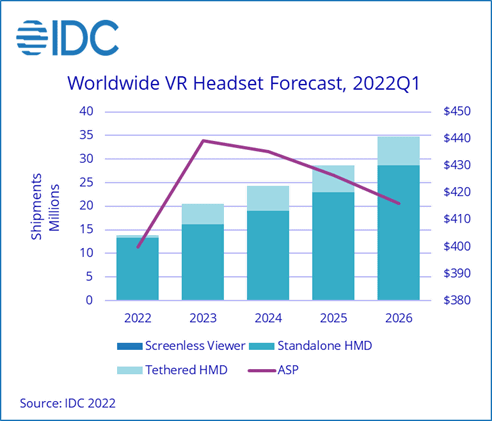 In the expanding VR market, Meta, which provides Quest 2 , has further expanded its share, accounting for 90% of the total market, IDC reports. The second largest share is 4.5% for ' Pico ' acquired by ByteDance of China, which operates TikTok, etc., and the combined share of DPVR , HTC , and iQIYI from the third to fifth places is about 4%. that's right.

TikTok's parent company acquires the world's third largest VR company 'Pico' and enters the VR industry-GIGAZINE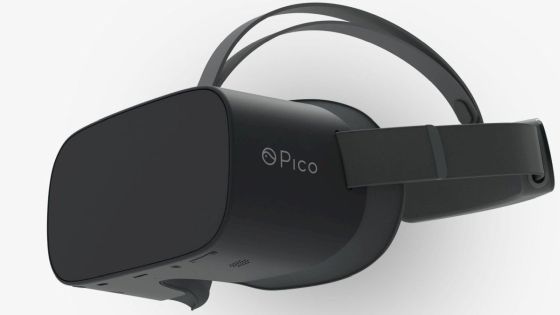 But on the other hand, IDC said, 'Meta is coasting to past successes, with competing products such as Sony's upcoming PlayStation VR 2 and the long-rumored mixed reality headset from Apple. When it does, competition can intensify and lose market share. ' IDC Research Manager Jitesh Uberani said, 'Meta's upcoming headsets are productivity-focused, not a sustainable strategy in the long run, but industry-wide technology. Meta's presence serves as a starting point to significantly improve Meta is also useful. '

In addition, 2023 is expected to be an even more important year for the AR / VR industry. In addition to the increase in shipments throughout 2022, it has been repeatedly reported that Meta, Pico and Sony will provide next-generation headsets, and Apple will also enter the VR business . Raymon Lamas, research director for IDC's AR / VR team, said, 'Apple's first headset should be the focus of attention. It's unclear how much Apple plans to ship, but a few. It's expected to be released as an early adopter for Apple fans, while companies like Meta and Sony could see further breakthroughs in their established production cycles and move the market forward as a strong driver. I think I'll let you do it, 'he said about the market outlook.

It is reported that Apple's AR-VR headset will finally appear at the end of 2022 or 2023 --GIGAZINE