Samsung turned out to be profitable on smart chips and displays supplied to the iPhone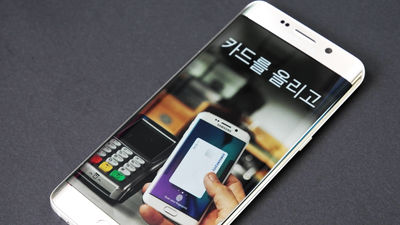 ByAaron Yoo

It was revealed that Samsung announced the third quarter results of 2015, the first time in 8 quarters as a result of earnings from semiconductor and display business. Although its smartphone business with terminals such as Galaxy S6 and Galaxy S6 edge has the largest number of shipments in the world, sluggish growth of flagship machines is a hindrance.

Earnings Release Q3 2015 Samsung Electronics
(PDF)http://www.samsung.com/us/aboutsamsung/ir/ireventpresentations/earningsrelease/downloads/2012/20151029_conference_eng.pdf

Smartphone Shipments Reach Second Highest Level for a Single Quarter as Worldwide Volumes Reach 355.2 Million in the Third Quarter, According to IDC - prUS 25988815
http://www.idc.com/getdoc.jsp?containerId=prUS25988815

According to Samsung's settlement of accounts, operating profit in the third quarter of 2015 was 7.4 trillion won (about 787.3 billion yen), an increase of about 82% compared with the same period last year, and Samsung saw an increase for the first time in eight quarters . Sales are also 51.7 trillion won (about 5.5 trillion yen), which is also an increase of 8% compared with the same period last year.

The strongest semiconductor and display business that brought the first profit increase in 8 quarters. Samsung supplies the A9 chip of Apple's iPhone 6s and iPhone 6s Plus which began selling in September 2015 and the A7 chip of iPhone 5s, iPad Air, and iPad Mini 2, which is 3,600,000 It brings about 100 million won (about 389.4 billion yen) of revenue. The company's OLED display is also performing well, and the display business has raised 900 billion won (about 95.7 billion yen).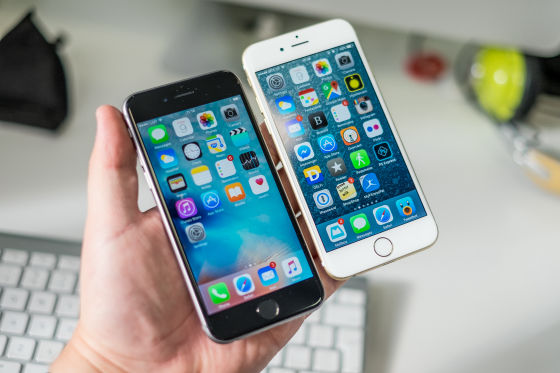 ByKārlis Dambrāns

Meanwhile, in the company's smartphone business, shipments increased by 6.1% from the same quarter of the previous year to about 84.5 million units, about 23% of smartphone shipments worldwide, which is about 355.2 million units, 2, 4 thousand Billion won (about 255.3 billion yen) revenue was brought.

However, it is not a Galaxy S 6 or a Galaxy S 6 edge of the flagship machine that sales are strong in this business, but it is a low price smartphone of less than 200 dollars (about 24,000 yen). Apple, the second largest shipments of smartphones, launched iPhone 6s and iPhone 6s Plus with A9 chips in September, shipping volume exceeded 13 million units in the first week of release, so in the fourth quarter of 2015 Apple may be the second-ranked smartphone shipments to pull out Samsung, which ranks first.

The New York TimesAccording to Samsung, Samsung is planning to increase the provision area of ​​mobile payment service "Samsung Pay" deployed in Korea and the US to increase the number of high-priced Galaxy users. However, Galaxy S6 and Galaxy S6 edge are expensive among high end Android smartphones, Ars Technica says, "It is hard to imagine that users choose Galaxy series of higher price than the price of high-end smartphones sold by Google and HTC" I am doing.