What is the reason and meaning of the license agreement between Intel and AMD in rival relationship?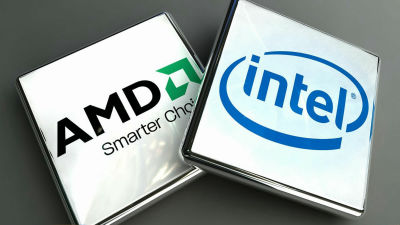 The speculation that "Intel and AMD will sign a license agreement" is a topic among some semiconductor industry stakeholders. There is no announcement from both Intel and AMD, yet the truth or false rumors are still unknown, but what kind of licensing agreement between rival parties in CPU manufacturing together, if you tentatively sign a contract Is what it means and experts are guessing what kind of influence it has in future CPU development competition.

Is AMD Licensing Radeon Graphics To Intel?
http://www.forbes.com/sites/tiriasresearch/2016/12/06/is-amd-licensing-radeon-graphics-to-intel/

On 5 December 2016,HardForum"A license agreement is signed between AMD and Intel, which wrote AMD 's GPU technology to be adopted by Intel' s iGPU," Kyle Burnett said. Mr. Burnett who is a semiconductor business is not only intel and AMD but also a close relationship with NVIDIA and it is unlikely that it will write a rumor that is ruthless without any basis, so from some Intel / AMD licenses It is attracting attention as to whether a contract will be concluded.




Under the assumption that if Intel concluded a license with AMD as written by Mr. Burnett, what does the meaning of Intel and AMD transactions mean, and why Kevin Levell I am thinking about it.

First of all, Intel is thought of as a necessity to seek license agreement for AMD, there is a change in relations with NVIDIA. Although Intel is the main business of CPU production, it also has the character of a GPU maker because it also develops GPU chips built in CPU like iGPU. However, GPU manufacturing is not currently focusing on GPU development like AMD acquired core business NVIDIA or ATI, and currently GPU related patents are licensed from NVIDIA and AMD, GPU We are developing.

This is CPU die of 7th generation Intel Core processor "KabyLake". The GPU core already occupies a larger area than the CPU core already, so the performance of the built-in GPU is becoming more important in the CPU.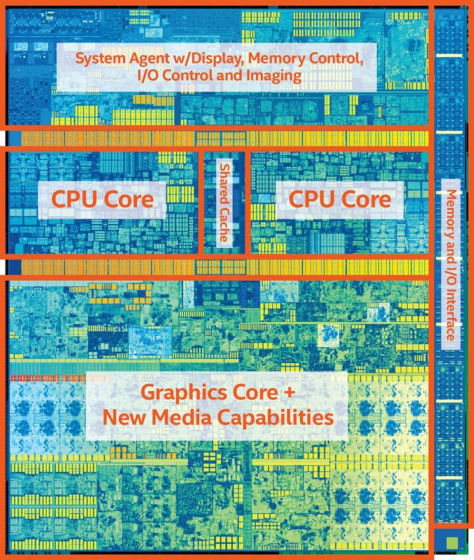 Intel and NVIDIA have filed lawsuits over the years with NVIDIA accusing Intel as "Intel infringes NVIDIA's proprietary patent right", but concludes a comprehensive cross-license agreement in 2011 There is a past that it reconciled by doing.

Intel and NVIDIA agree on a 6-year cross license agreement - GIGAZINE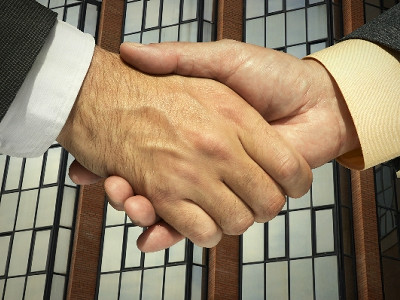 With this agreement Intel is expected to have paid NVIDIA a license fee of more than $ 200 million (approximately 23 billion yen) annually, but since this cross-licensing agreement will expire on March 31, 2017, Lewell thinks that Intel will transfer the license provider from NVIDIA to AMD because it is the reason for signing the Intel AMD license agreement this time. The benefit that Intel gets by switching from NVIDIA to AMD is in lowering the license cost. AMD, on the other hand, has the advantage that stable cash flow can be obtained by obtaining a large license fee from Intel.

Mr. Lewell considers not only the first scenario "to receive licenses for GPU development" but also the possibility of becoming further stepped up. The second scenario is "AMD provides iGPU built in Intel's CPU". This is a "rice cake shop" -like idea that the GPU part is rounded to AMD which develops not only CPU but also GPU as main business.

By the way Intel has a track record of using ARM's Mali as iGPU of Atom processor, so it is no wonder if you are considering incorporating GPU of rival company.

What is the reason why Intel has adopted rival ARM graphics chip with the new SoC "Atom x 3"? - GIGAZINE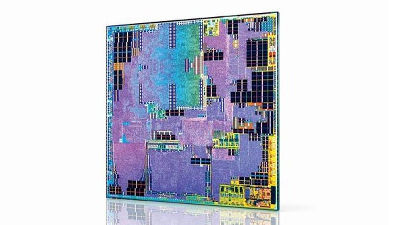 However, because Intel and AMD are rivalry in terms of CPU manufacturing industry, Lewell thinks that the second scenario has big demerits. It is inevitable that Intel delivers CPU design information to AMD when receiving from the AMD the provision of a GPU to be embedded in the CPU. This means that transmission of information such as Intel's CPU design technology and roadmap to AMD is disadvantageous for Intel because it is rivalry in CPU manufacturing.

On the other hand, improving the graphic performance of Intel · CPU with poor GPU performance as AMD is accompanied by a risk that sales of subordinate CPU (APU) will become even more severe at this time. In the new microarchitecture "Zen" which is expected to be released in the beginning of 2017, there seems to be a danger that AMD, which declares to fight with Intel and the CPU as a fight again, may get cold water.

AMD "Returned to a place where you can fight Intel" and reveal the summary of the new architecture Zen generation CPU "Summit Ridge" - GIGAZINE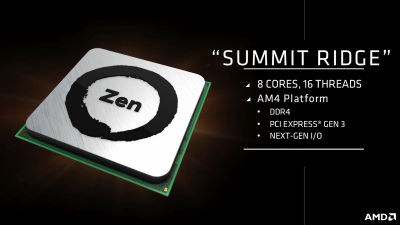 Although it is clear that the second scenario will be a big business for AMD compared to the first scenario, even if it is the first scenario, AMD who is rebuilding management is unlikely to acquire cash flow Then, Mr. Lewell says. In Intel and AMD licensing agreements, which are the only rivalry in CPU manufacturing, there is a "sending salt to enemy" aspect each other, so it is only for the semiconductor industry personnel It seems that it attracts notice for PC users as well.