I tried using the physical button "Dash Button" that can order Amazon's favorite items with smartphone unnecessary & one push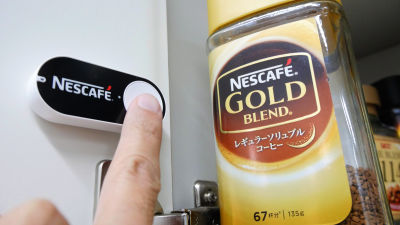 With just one push, you can order Amazon's products without the need for even smartphones or PCsAmazon Dash Button"In Japan, it is also available for purchase from Tuesday, December 5, 2016. Easy · Easy ordering Amazon's favorite items by pushing one push.

Amazon Dash Button Push your favorite items in one push
https://www.amazon.co.jp/b?ie=UTF8&node=4752863051

◆ Appearance check
Dash Button arrived in a simple package. Products in the photo can purchase Nescafe's products in one push "Nescafe Dash Button"is.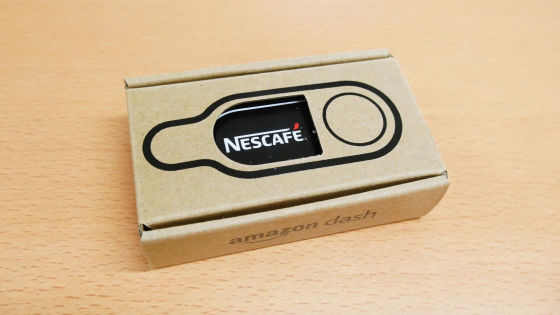 Contents are Dash Button and simple instructions.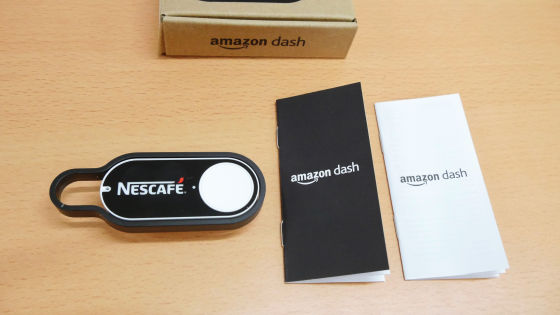 Dash Button is palm-sized. The black parts are "mounting hooks" for hooking on the wall hooks and they are removable.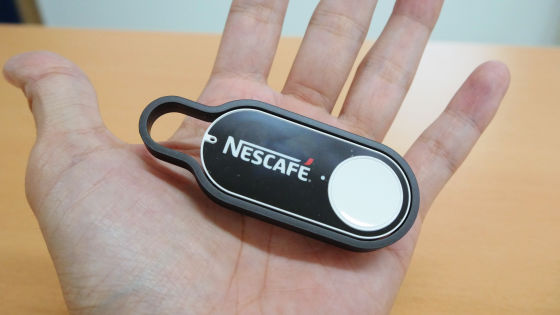 "Order button" for ordering the product is large, it is concave and there is a moderate click feeling, so it is easy to understand that ordering operation was done.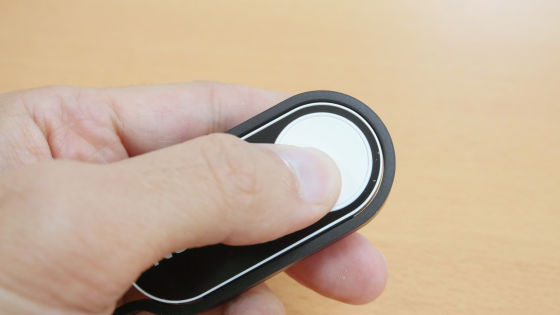 Adhesive tape for attaching to the wall etc is attached on the back side.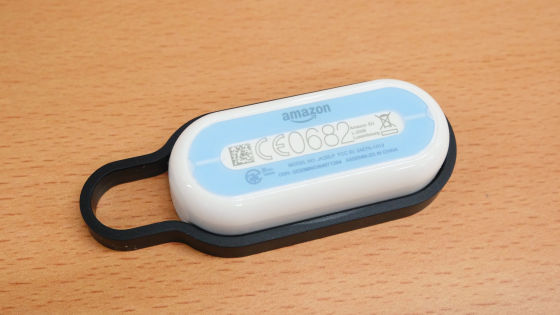 It is a size that does not make it a bit difficult to put in the pocket when removing the hook for installation.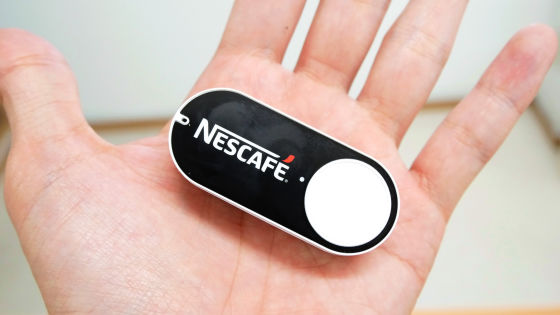 The instruction manual corresponds to Japanese.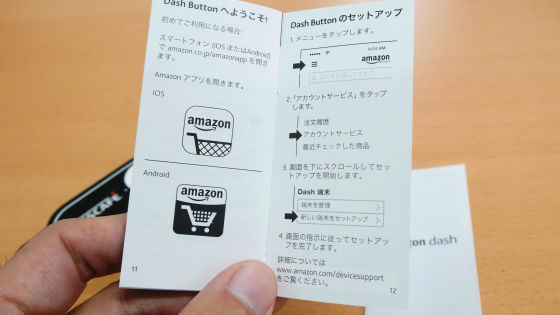 ◆ Setup
You set the Dash Button from the Amazon Shopping application. Amazon shopping application is compatible with iOS · Android.

Amazon shopping app on the App Store
https://itunes.apple.com/jp/app/amazon-shoppinguapuri/id374254473

Amazon Shopping App - Android App on Google Play
https://play.google.com/store/apps/details?id=com.amazon.mShop.android.shopping

Let's try setup using iOS version of Amazon shopping application first. Tap "Sign in" on the application top page.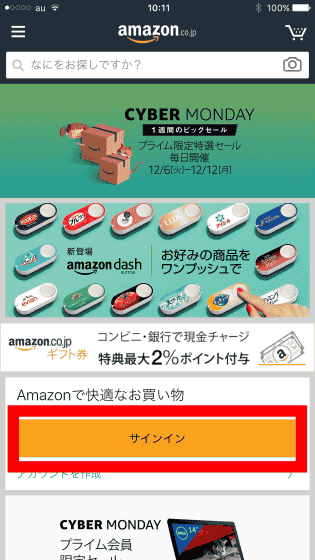 Enter your Amazon account information and tap "Sign in."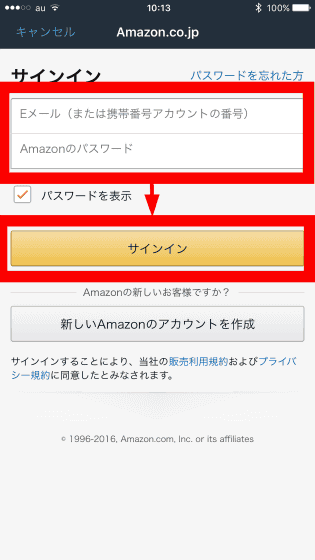 Tap "OK".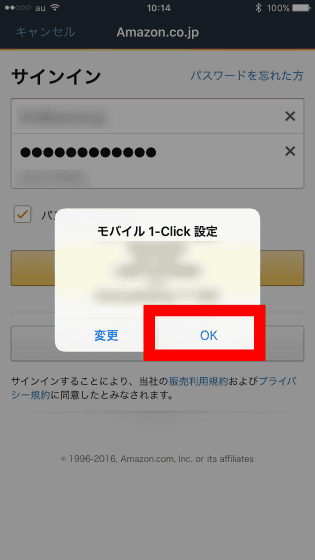 When you finish signing in to your Amazon account, tap "Menu icon" in the top left corner of the top page.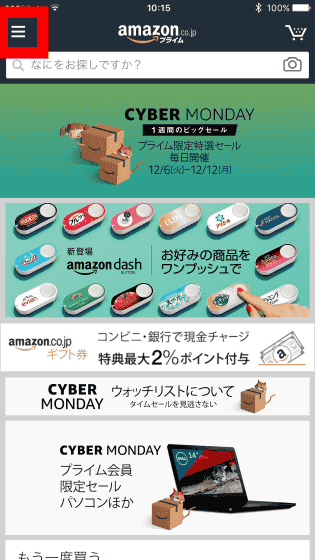 Tap "Account service".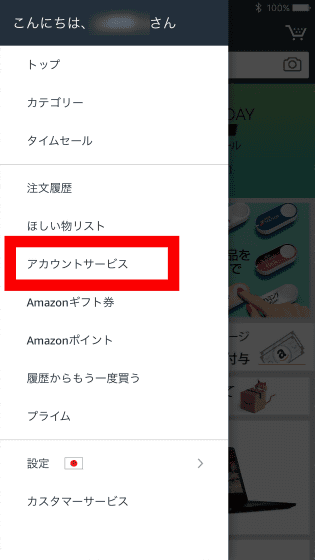 Tap "Set up new terminal" of "Dash terminal".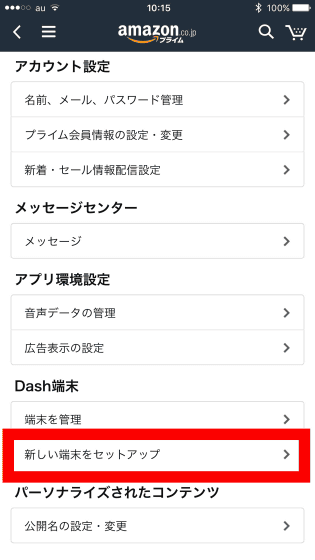 As the tutorial begins, I will proceed accordingly. Tap "Agree and start".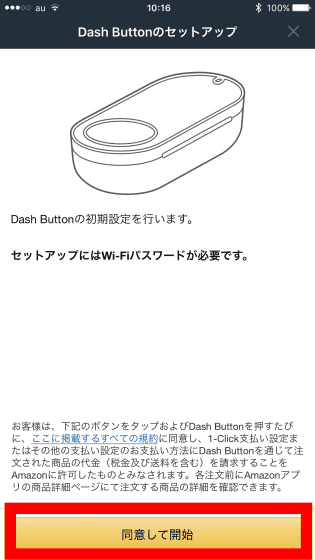 Press and hold the "order button" of the Dash Button until the indicator light blinks blue ... ...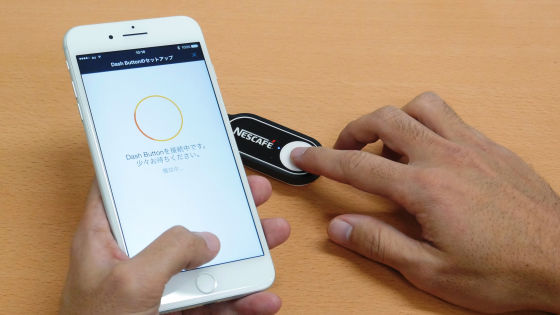 Tap "Connect".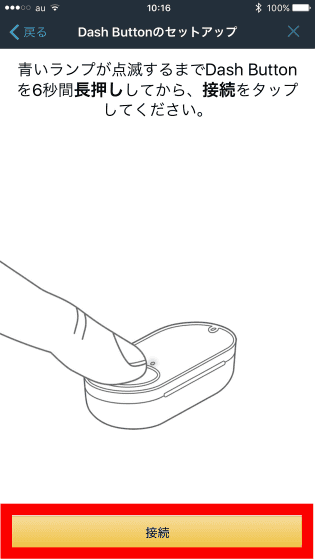 Enter the SSID and password of the Wi-Fi network and tap "Next". Please note that you can not tether with the smartphone operating the Amazon shopping application, so you need a home Wi-Fi network.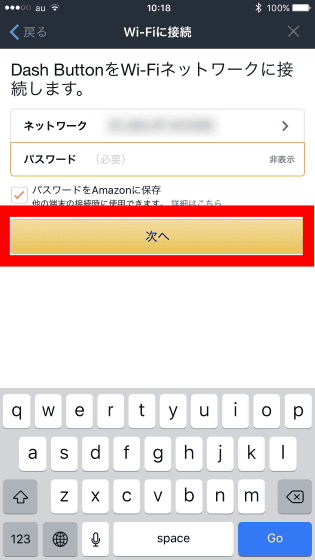 After waiting for a while until the Dash Button recognizes the Wi - Fi network ......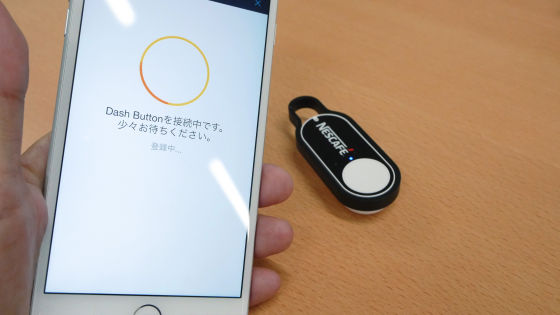 The screen has changed to a product list page.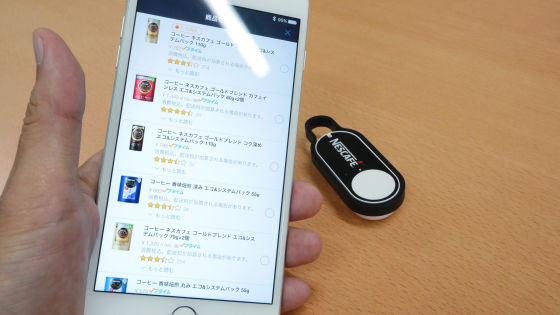 Items that can be ordered with one push by registered Dash Button are displayed all at once.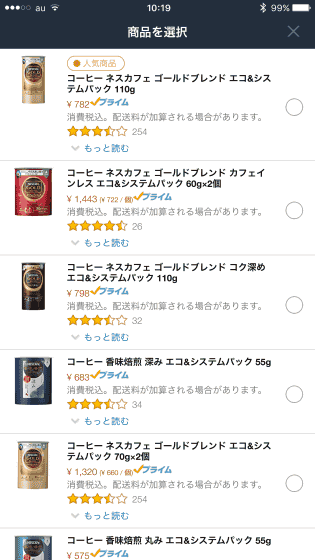 Check the items you want to link and tap "Next".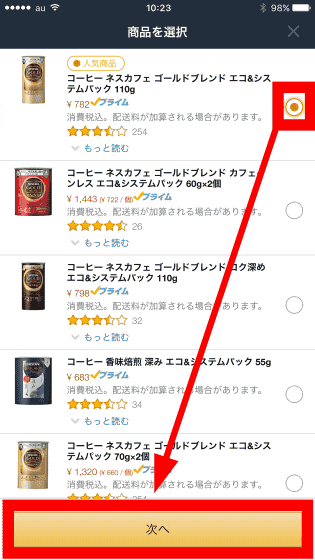 Tap "Complete setup".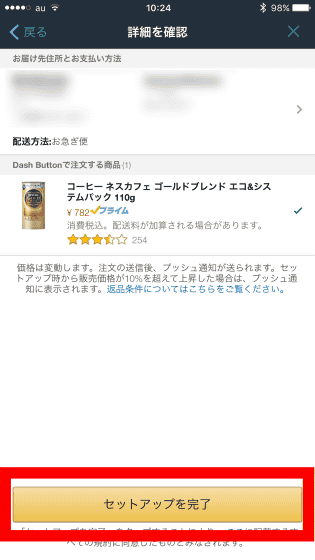 Tap "Enable notification".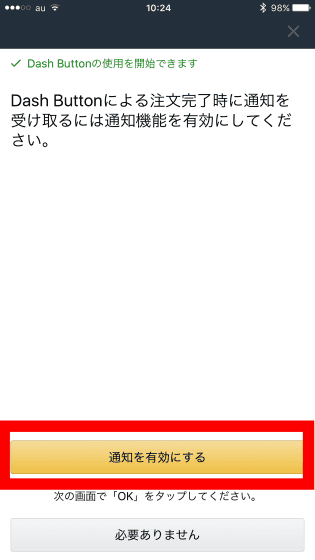 Tap "Permit".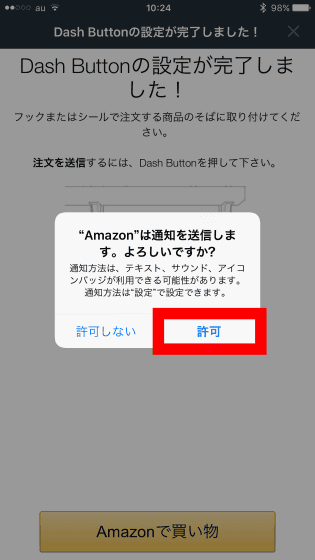 The setup work is completed with this. When ordering with the Dash Button, push notifications are sent not only to the mail but also to the screen of the smartphone so that you can check the contents of the order.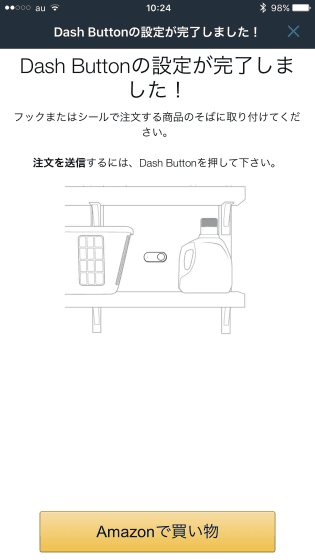 ◆ I tried using
· Order with one push
You can check the state of ordering coffee comfortably with one push in the following movie.

How to push Amazon Dash Button one push and order coffee with haste - YouTube


The indicator lamp lights up in blue in about 10 seconds from one push and the order is completed. I was informed that I ordered with push notification immediately.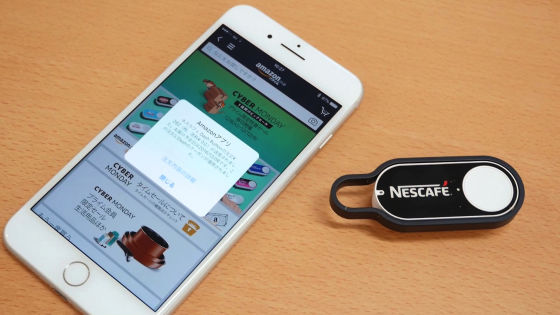 Even if you order by mistake, you can cancel it if it is within a certain period of time like Amazon's 1-click shopping. To cancel, tap "Cancel item" on the "Show order details" landing page appearing in the push notification.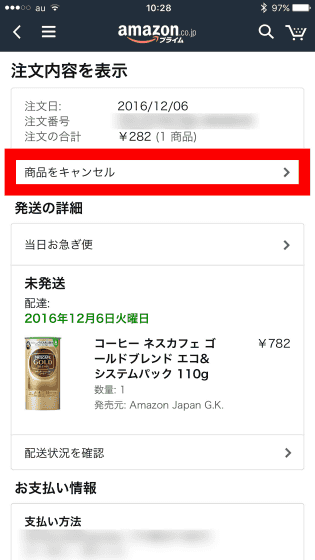 Choose reasons for appropriate cancellation ......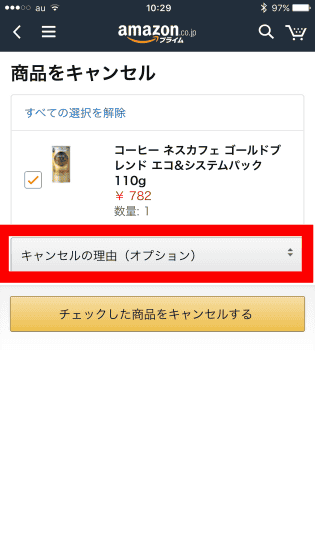 Tap "Cancel checked item".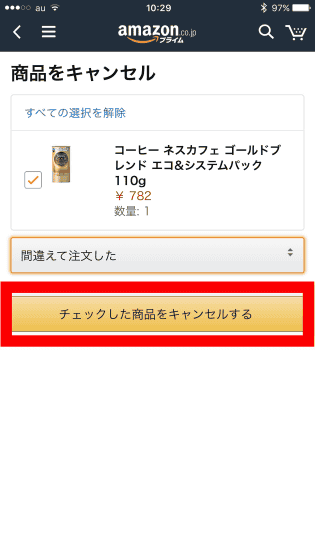 It will be OK if "Your order has been successfully canceled."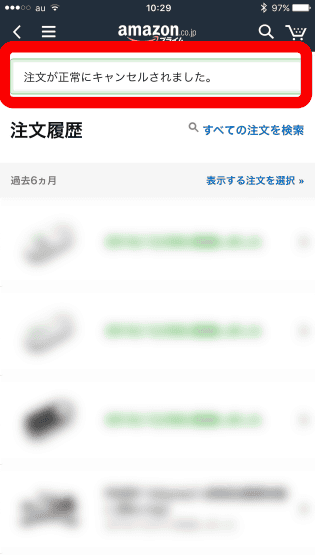 By the way, although various Dash Buttons are 500 yen including tax, 500 yen is discounted at the time of initial order using Dash Button, so it is real free.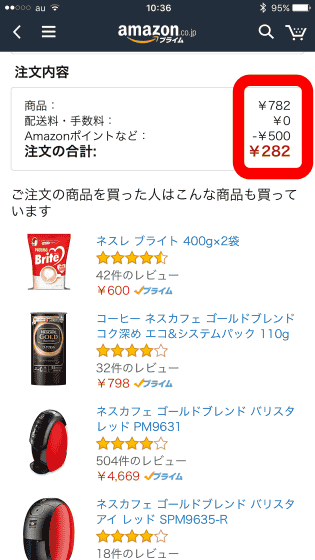 Dash Button uses adhesive tape on the back ... ...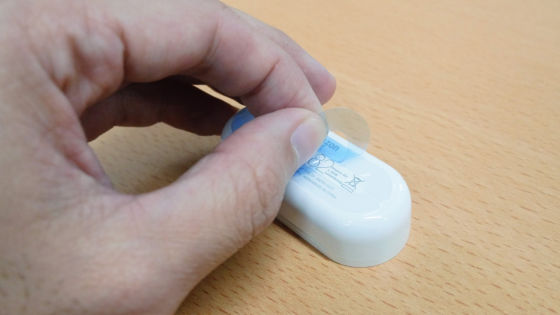 It is very convenient if you paste the product near to keep it.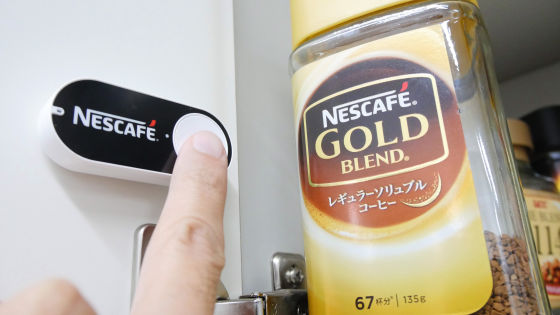 Adhesive tape is a type that can be repositioned repeatedly, but there was adhesion that was not worried about falling even with the hook attached.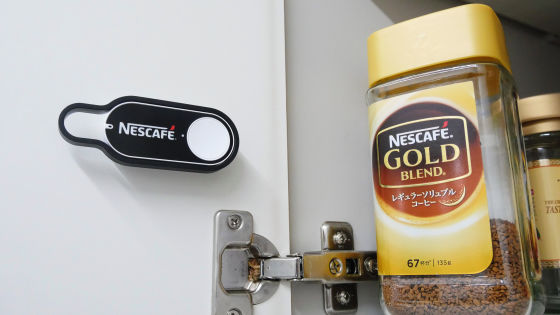 · Cancellation of multiple order restrictions
Dash Button "Allow Duplicate Order" is turned off by default in order to prevent you mistakenly ordering the same item multiple times. Of course you can change the setting and order the same item again before the first item arrives.

Tap "Menu icon" of Amazon shopping application.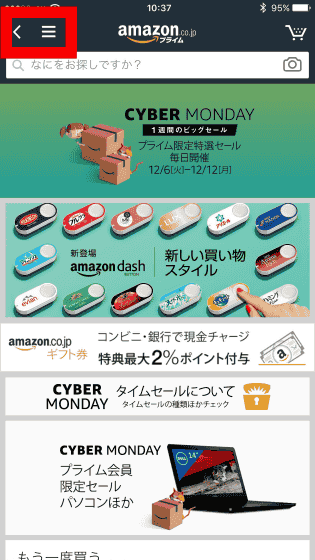 Tap "Account service".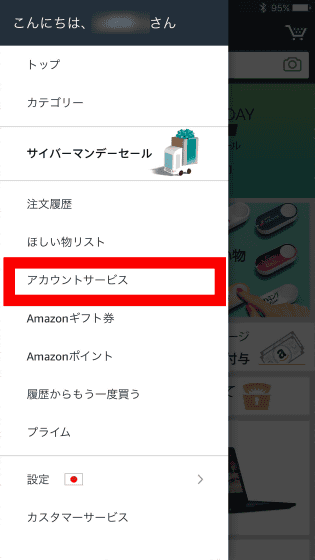 Tap "Manage terminal" of "Dash terminal".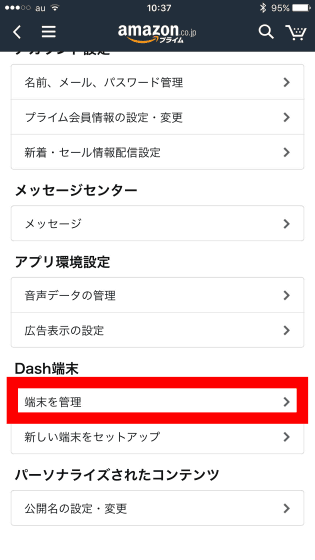 Tap the tied item.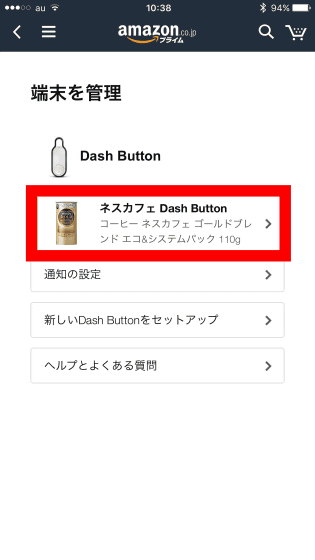 If you select "Allow duplicate orders", it is OK. You can now order multiple identical items.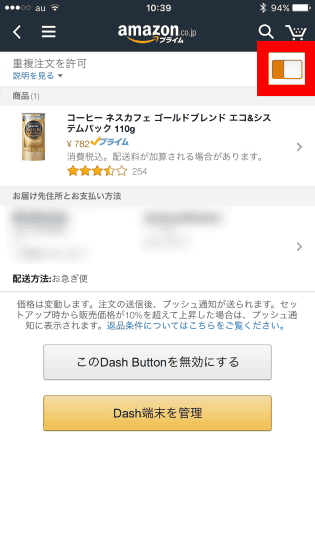 By the way, you can check the order of how to order the Dash Button in the following movie with permission to duplicate order.

What happens when you hit the Amazon Dash Button repeatedly? - YouTube


I hit the Dash Button repeatedly, but the order processing itself was done individually one by one. Regardless of "Allow duplicate order" setting, you do not need to worry that many items will be sent even if you push the order button erroneously.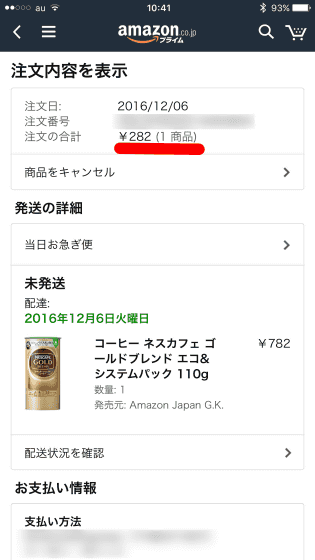 · Registering multiple Dash Buttons
Dash Button is a mechanism to link one item per item. Therefore, if there is a product you want to make a quick order with one touch, you need to have a Dash Button for each item.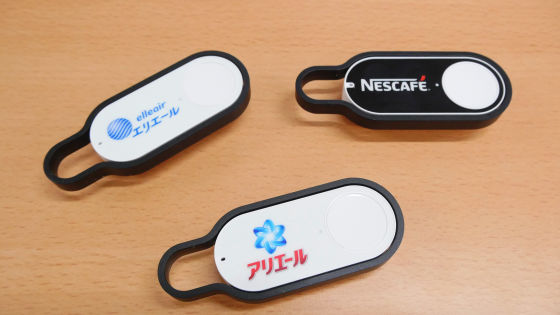 The setup work of each Dash Button is the same as before. Of course, because it is a cloud service, smartphones that do setup work are OK on both iPhone and Android.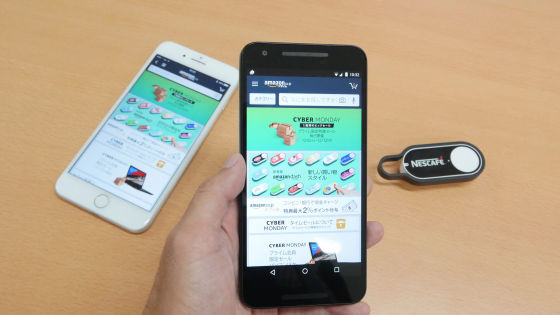 You can check the registered Dash Button from "Manage Device".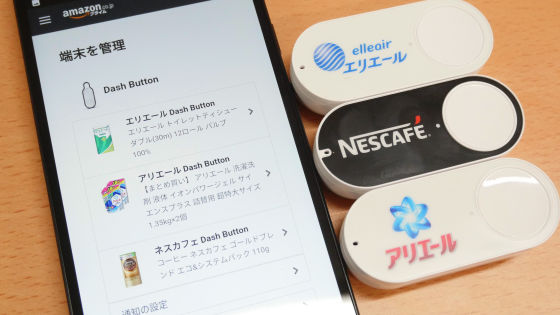 · Delete tied item
Of course, it is also possible to delete and change the tied item.

In "Manage devices" tap the item you want to change.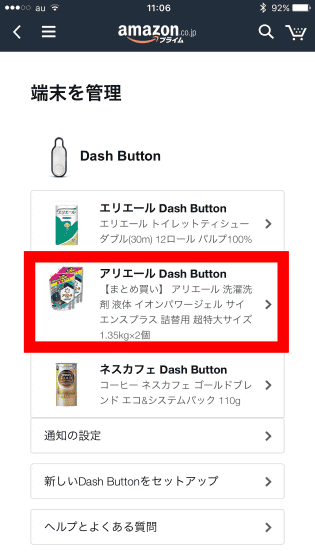 Tap "Disable this Dash Button".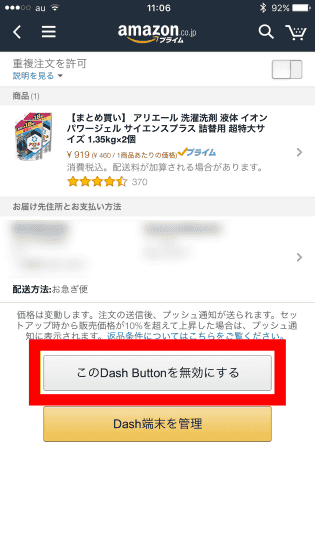 If you tap "Yes", the linkage will be canceled.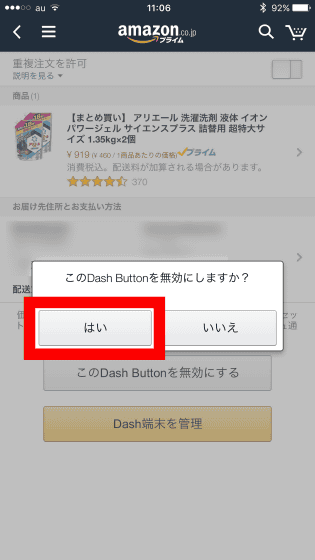 In this state it is ok if you link the product to the Dash Button again.