AI added a new function to Microsoft's Office tool to automatically recognize images and create descriptive text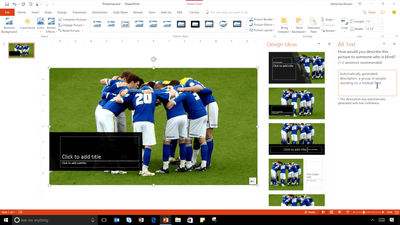 To International Day of Disabled Day 3 December 2016, MicrosoftOffice 365We announced the new function of. The announced new function is only for those with disabilities who can use Office tools more conveniently, and there is also a function to automatically add captions to visual contents such as photos.

Accessibility in Office 365-enabling greater digital inclusion - Office Blogs
https://blogs.office.com/2016/12/02/accessibility-in-office-365-enabling-greater-digital-inclusion/

When creating some data on Windows or Mac using an application such as Word, Excel, PowerPoint provided by Office 365, a template tagged as "accessible" can be used. This template seems to be designed with layout, font, color of photos that is easy to see for people with amblyopia and color vision disorder. Microsoft plans to continue to increase the number of templates tagged as "accessible" over the next few months and is now available for access only from PC, but in the future Office Online and Office Mobile It is also planned to be offered for.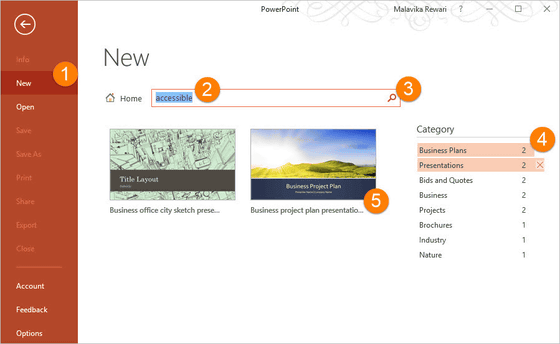 If someone has something invisible to the other person, it is easier to understand the contents by attaching a document for explanation to visual contents such as photos. In order to simplify the task of "adding documentation for explanation", Microsoft has revealed that it has developed the capability to automatically generate captions for Office for PC, Mac, Office Online other than Office Mobile . This function is so-calledMachine visionIt is called what is called, and it allows users to select favorite explanation by displaying multiple candidates. In addition, it seems that the same function will be installed in Word · PowerPoint for PC first.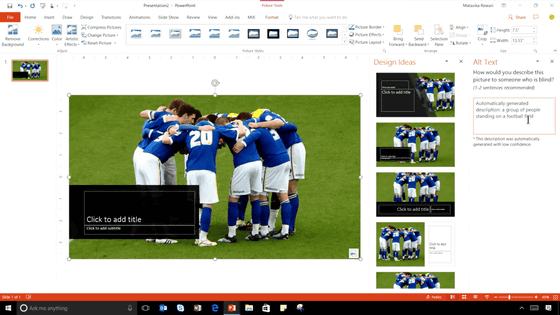 Also, when adding a link on a web page, you need to enter information on the citation source to indicate what kind of page the linked page is. A new feature is added to Office 365 to make this process easier. However, there is no plan to offer for mobile at the moment.

What kind of function actually will be, if you add the URL of a link from "Insert" → "Links" → "Link", multiple link explanatory text candidates are displayed, so the user side is most suitable Just select it.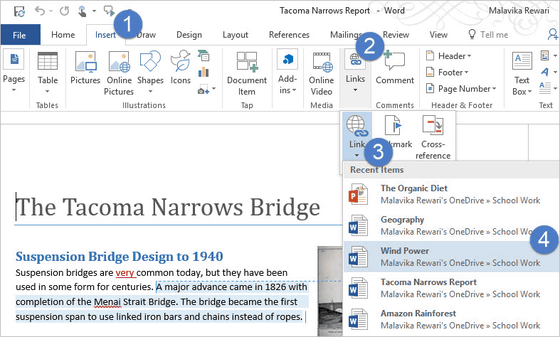 In addition, Office 365 adds a new function called "accessibility checker" that examines whether the created data is unkind to the disabled. This function is provided by Word, Excel, PowerPoint, OneNote for PC. When the accessibility checker finds a problem, it seems to explain "where is the problem?" And "why the problem?"

In addition, Microsoft has released a page that explains the procedure for making contents with high accessibility already,Word·Excel·PowerPoint·OutlookI will explain points on individual pages for each.

The new function of Office 365 announced this time is introduced also in the following movies together.

Accessible authoring tips and updates in Office 365 - YouTube