Microsoft will finally offer Word, Excel and PowerPoint applications for Android smartphones at no charge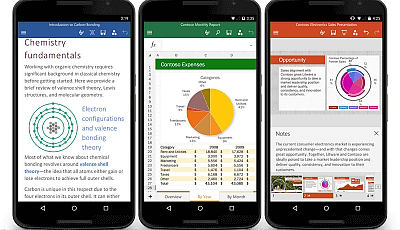 The official version of Microsoft's official Office applicationIOS deviceYaFor Android tabletOn the other hand, for Android smartphones only the preview version was released. However,Word"Excel"PowerPoint"The official version of the application is offered for Android smartphones, and Android users can also use it for free.

Office for Android phone is here! - Office Blogs
https://blogs.office.com/2015/06/24/office-for-android-phone-is-here/

Microsoft Word - Android application on Google Play
https://play.google.com/store/apps/details?id=com.microsoft.office.word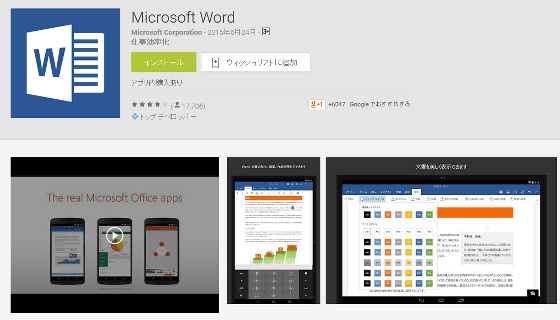 Microsoft Excel - Android application on Google Play
https://play.google.com/store/apps/details?id=com.microsoft.office.excel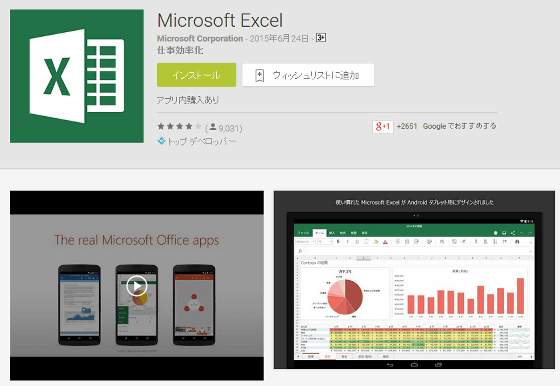 Microsoft PowerPoint - Android application on Google Play
https://play.google.com/store/apps/details?id=com.microsoft.office.powerpoint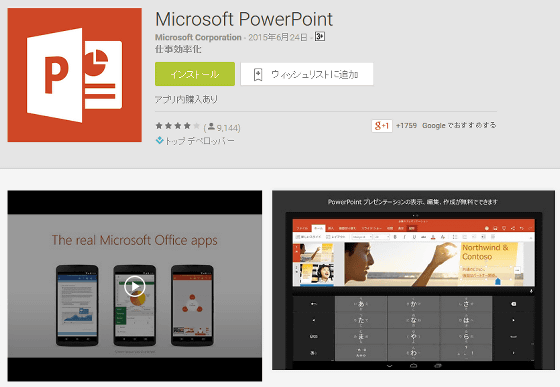 Microsoft released three applications, "Microsoft Word", "Microsoft Excel", and "Microsoft PowerPoint". Supported OS is Android 4.4 or higher, and if you have Microsoft account you can use all 3 applications free of charge. Three of the applications released this time, already released "Office MobileIt will be an alternative to.

With three applications you can view, edit, and create Word documents, spreadsheets, and PowerPoint presentations for free, and you can upload your files to third-party online storage like Google Drive and Dropbox as well as OneDrive .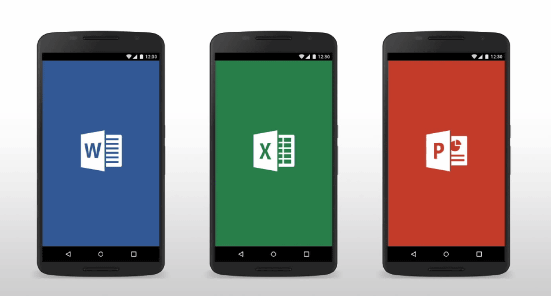 You can use many functions free of charge, but if you buy an Office 365 subscription of 1274 yen per month,Many functions can be usedYou can check the list from below.

◆ Microsoft Word
· Insert page / section break
· Enable column layout
· Customize the header and footer of another page
· Change the page orientation
· Track changes and review
· Highlight table cells with colorful shading

◆ Microsoft PowerPoint
· Save the ink annotation of the slide show
· Highlight table cells with colorful shading

Features that are released when you upgrade to an Office SubscriptionThere is no description about "Microsoft Excel" in it, so it seems that only the free version is enough for people who only use Microsoft Excel. For Microsoft Word and Microsoft PowerPoint there is a function which can be canceled by upgrading, but in reverse it is OK if a free version is used for those who do not need the function to be released.