I have eaten a carbohydrate duet "Pita Frit" wrapped in fluffy pita bread with "AND THE FRIET"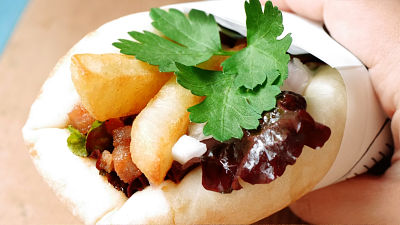 "AND THE FRIET" that you can enjoy French fries with 6 different cuts and rich sources"Potato and vegetables wrapped in fluffy pita bread"Pita Flitt"Has appeared. It is a combination of "French fries and Pita sand" not seen so much in Japan, but it is a classic menu in Greece, so I actually tried to eat what it feels like.

FRIETRUCK DEBUT! | AND THE FRIET
http://www.andthefriet.com/blog/frietruck-debut/

AND THE FRIET is a 3-minute walk from Tokyo Metro Hiroo Station. A light blue bench and a door are markers.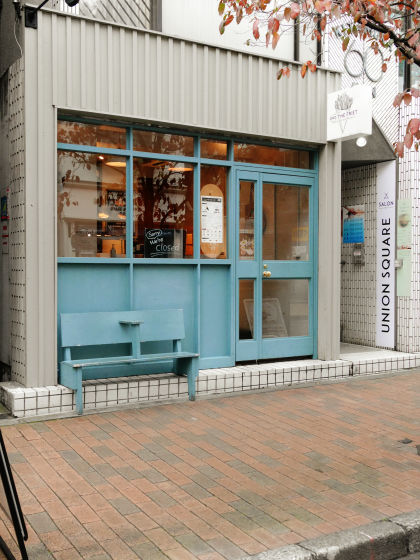 This is what it's like inside the store.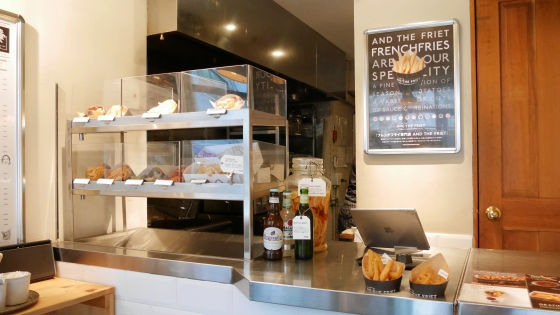 I will place an order immediately.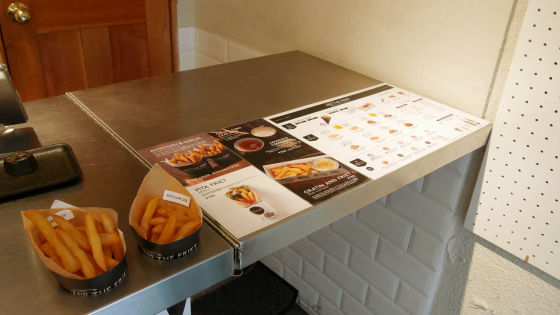 There are counter seats of about 4 seats in the shop, so if you are sitting and waiting ......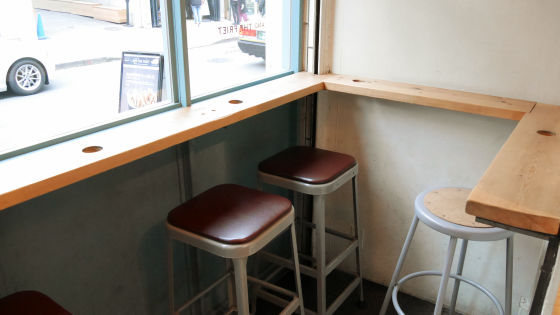 Pita Flit arrived in a few minutes.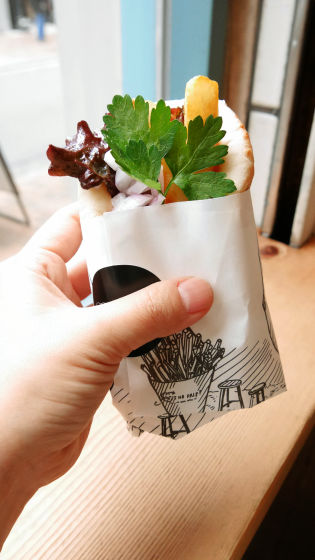 Compared to the iPhone SE with a total length of 123.8 mm, it looks like this. The size is easy to have even with the hands of women.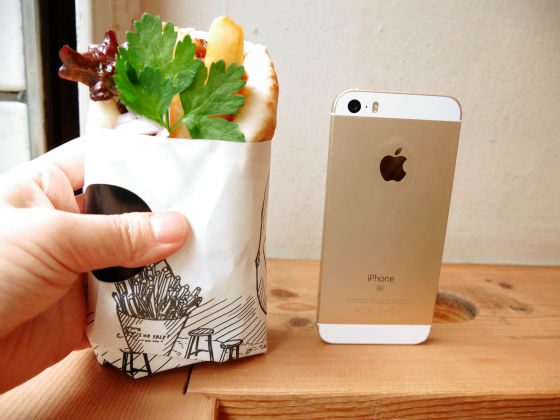 Fried potatoes, tomatoes, purple onions, etc. are wrapped in pita bread such as sunny lettuce, in Greece it is "GillopitaPita sand called.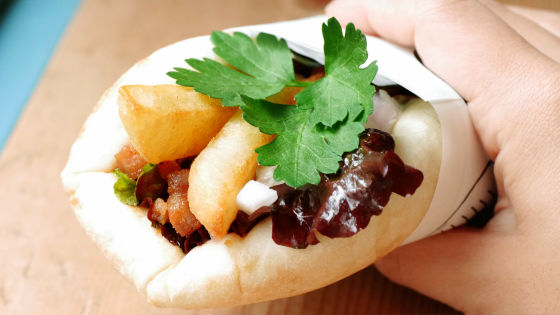 When I try to eat it, I feel a difference in texture, such as Hokko noodles French fries, vegetables of Shakiyaki, fluffy pita bread. The sauce was based on a bit of tangy stimulation and sweetness like sweet chili sauce, and sour cream acidity, where flavored vegetables and parsley added accent. It is a refreshing finish that makes you want to eat at a picnic on a fine day.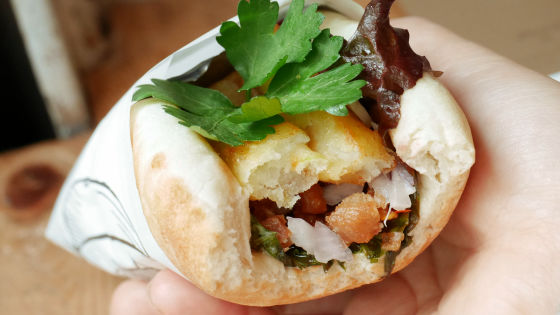 Crispy fried pork is also included and you can enjoy a variety of textures, but since the French fries of the protagonist were slightly moist with whether it was the specification of Pitasand or not, it was better if you were crisp hot potato personally I felt that ....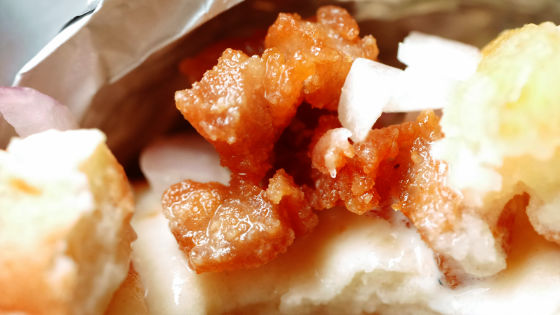 I thought potato was the only two that had jumped out first, and two more appeared from the back. It is a carbohydrate and carbohydrate duet, with a palm-sized volume.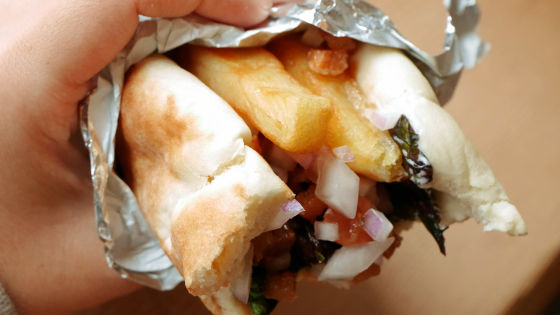 In addition, since the soup perfect for the cold season also appeared, I ordered it.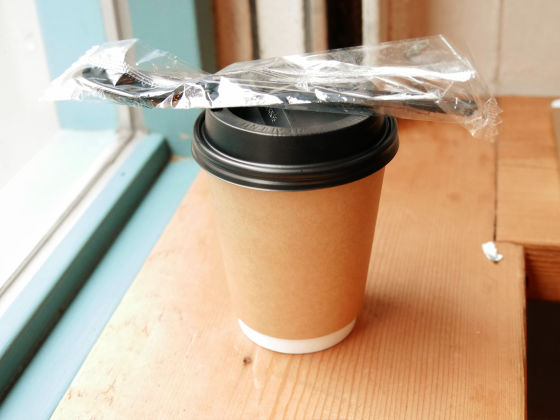 When opening the lid it looks like this. It is crab corn cream soup (250 yen including tax).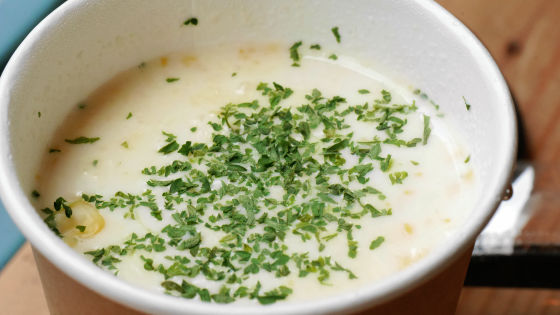 Corn with the milk tasting soup crushed ... ....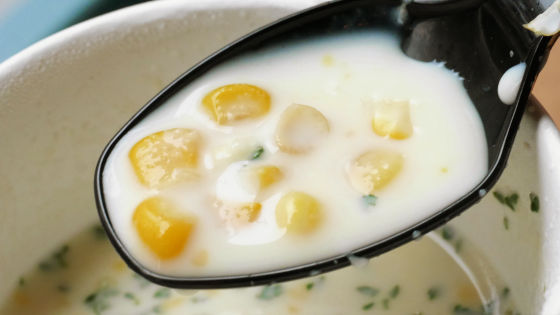 There is a body of unraveled snow crab. The sweetness of the corn plums and the taste of the snow crab blended into the cream soup, it was a piece that gets warmed hotly.