Three species of gourd soup appeared from the subway, such as minestrone, which simmered seven kinds of vegetables together, so I ate it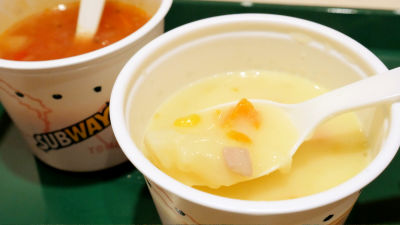 From Wednesday, October 7, 2015, the subway offers 3 types of soups that are perfect for the season when it gets cold. We cooked seven kinds of vegetables such as topless raised in highlands "Minato-rone of Takahara Tomato and 6 kinds of vegetables"Or creamy"Corn Cream Chowder"Potato vegetable green potageIn addition to the appearance of a full-fledged "Tandoori chicken with boneIt was said that it was also added to the side menu, so I actually ate it.

A menu appeared that was perfect for the coming season! │ New information on subways │ Press release │ Tasty! Hang on. Vegetable subway official website
http://www.subway.co.jp/press/year2015/news1820/

Arrived at the subway.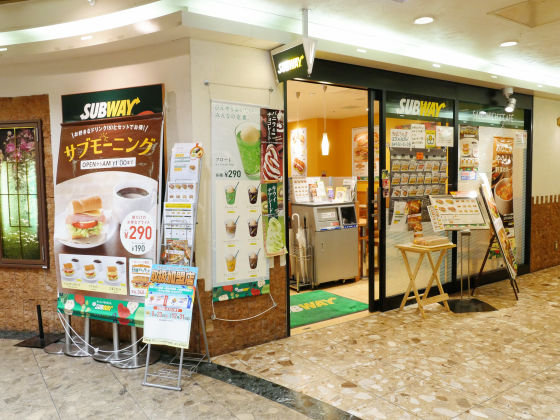 Once you ordered 3 soups ... ...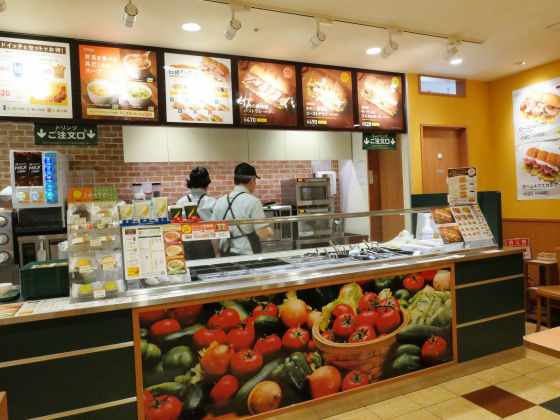 I was delivered to the seat at once.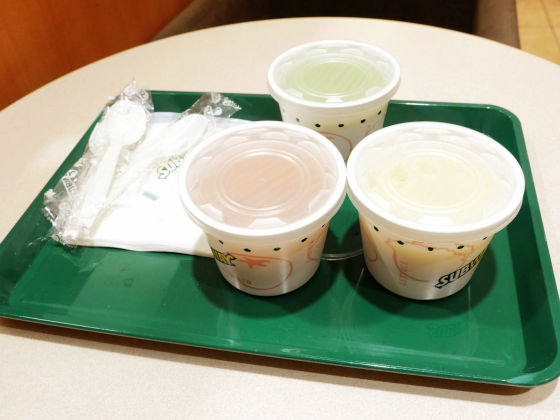 The height of the cup is about this compared with iPhone 5.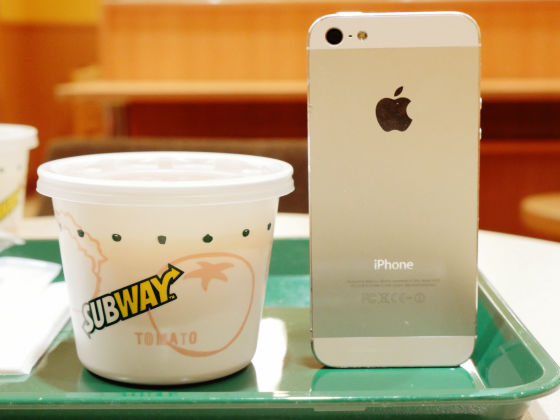 It is just right size when you want to add another item to the sandwich or when you are hungry.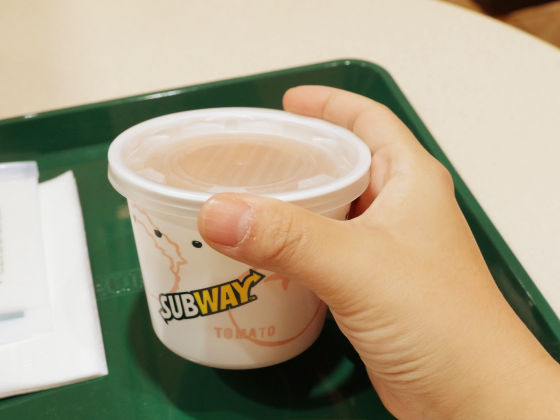 First of all, let's take out the lid of "Takahara Tomato and Minestrone of six kinds of vegetables" with Pakari.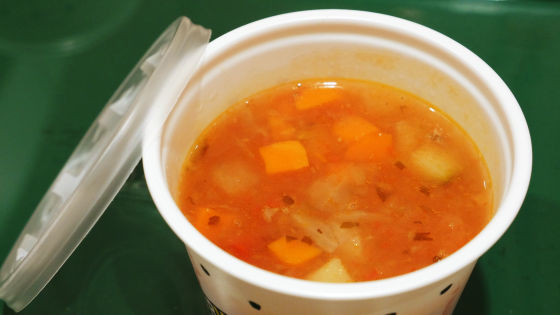 When I drank the supernatant part of the soup, the sweetness and sourness of tomatoes were condensed and it did not reach cut tomatoes, but the existence of pulp was also felt. Vegetables, herbs, bouillon are producing complicated umami just as it is cooked thoroughly.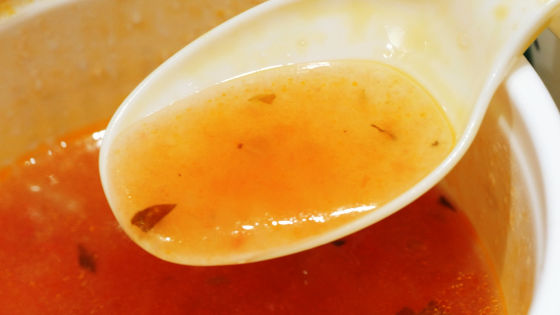 Scooping the soup with a spoon, the vegetables roll. Tomatoes, onions, carrots, zucchini, red paprika, celery, and potatoes are used as materials. Vegetables were not boiled enough to disappear the texture, and the potatoes also had a texture.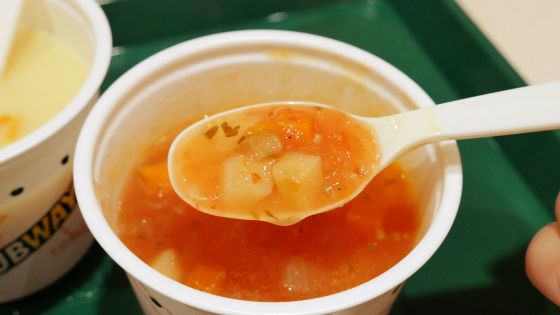 Next is "Corn Cream Chowder"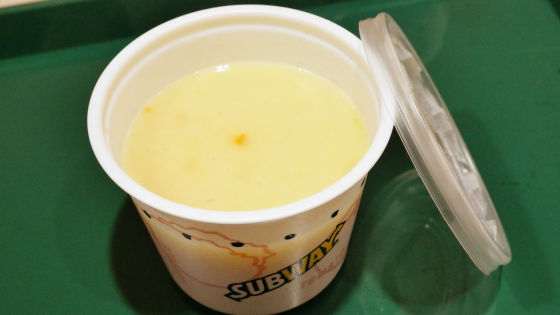 Corn Cream Chowder is a creamy soup with bouillon combined with a corn that gave sweetness by grinding thoroughly with boiled juice. It is not as rusty as minestrone, but onion, carrots, bacon etc are used, the soup itself is a very smooth texture. Sweetness like corn soup is not on the front, but the taste of bouillon and vegetables was also firm.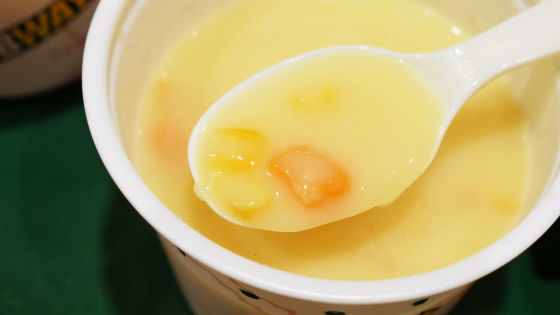 The potatoes that were cut to a larger extent are in a state of being more compelling to collapse when placed in the mouth.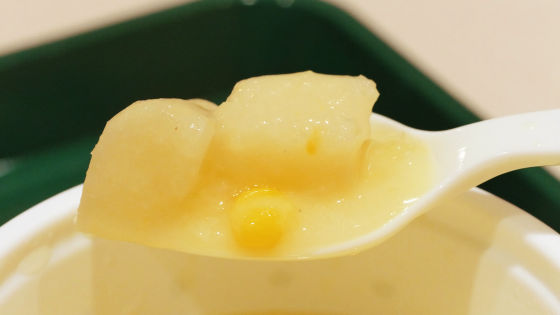 The third type is "Green Potage of Pursed Vegetable"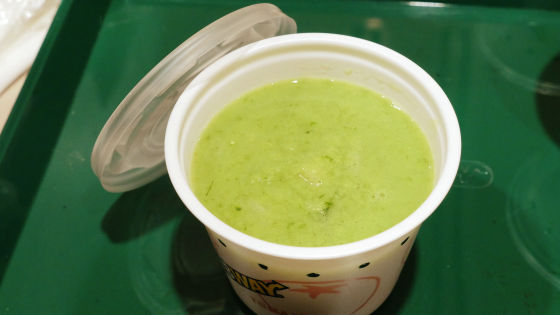 Large broccoli and cauliflower are coming in.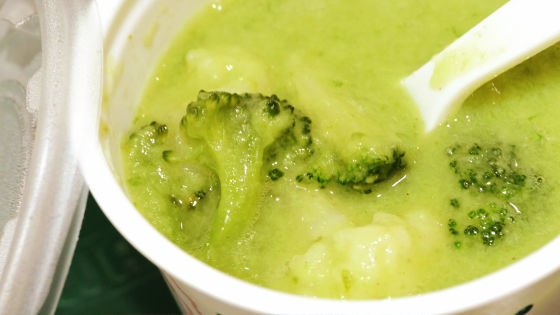 It is a cream soup with green peas and green soybean puree and it is a finish that you can strongly realize that "I am eating vegetables!" A variety of vegetables are used, but overall the green peas have a strong taste and pepper is used, but unlike the two soups which were chillin system, the presence of just a little spice can also be felt.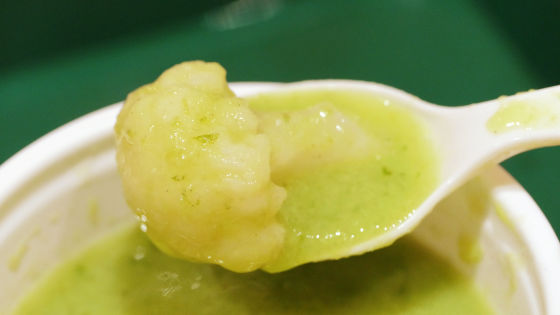 Not only broccoli and cauliflower, but also onions, potatoes, zucchini, celery are included, you can enjoy the relaxed vegetables.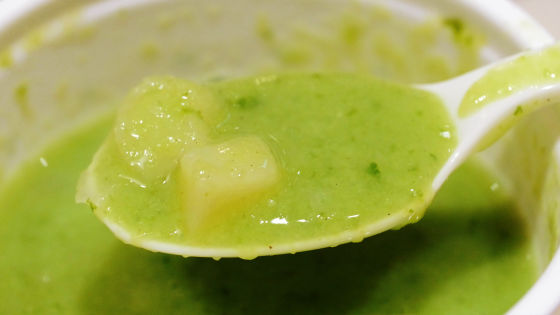 Also, since "Tandoori chicken" popular as a sandwich was added to the side menu as "Tandoori chicken with bone", I will eat this too.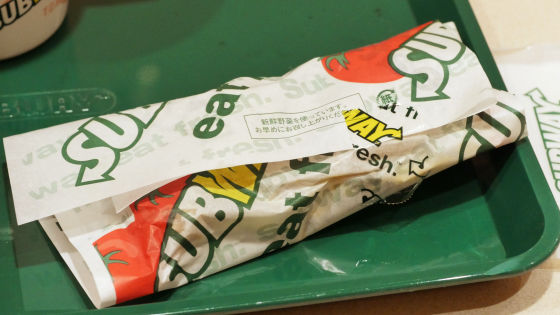 The size is about a little smaller than iPhone 5.



Since it was hot, hold the wrapping paper firmly around the bone and hold it in your hand.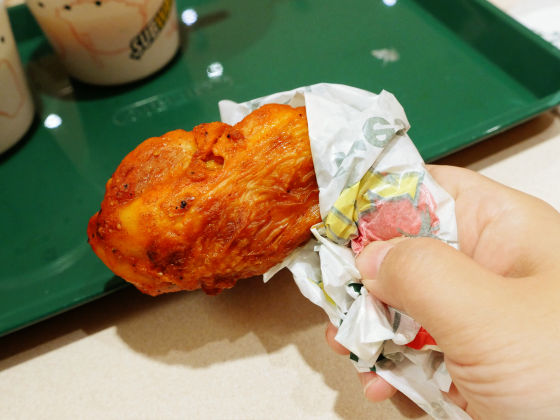 The surface of chicken was covered with yoghurt with original spice combined sauce.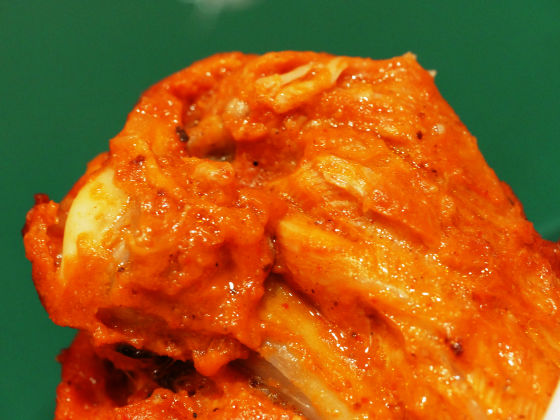 As I ate it, the sauce was firmly pickled up to the back of the juicy meat, and even if you eat it close to the bone, I enjoyed the spicyness peculiar to the tandoori chicken. Even if you say spicy, the pain is not that strong so much, even if you eat a whole roll, it does not mean "I want water"! It is perfect for the coming season, as it is certain that the body will warm up warmly.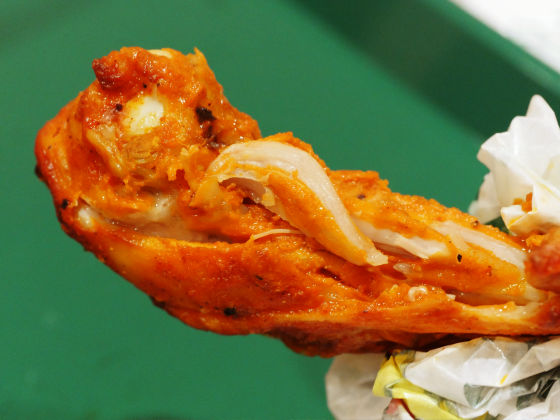 In addition, 3 kinds of soup is 360 yen including tax, and bundled tandoori chicken is 260 yen including tax.