For a limited time using the BBQ sauce of smoked aroma and complicated flavor, "Barbecue Mos Burger special sauce of vegetables and fruits" I ate at Mos Burger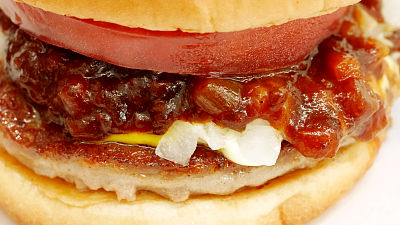 A special barbecue sauce that made the smell of spice and smoked, in addition to meat, vegetables, fruit, developed under the theme "Moss meat sauce becomes barbecue taste"Barbecue Mos Burger special sauce of vegetables and fruits"Has appeared on Mos Burger for a limited time since Tuesday, July 12, 2016. It is said that it is a spicy sauce that can be eaten only in summer, so I went to Mos Burger at once and ate it.

Moss burger only for summer | Moss burger official website
http://mos.jp/cp/bbq/

Arrived at Mos Burger.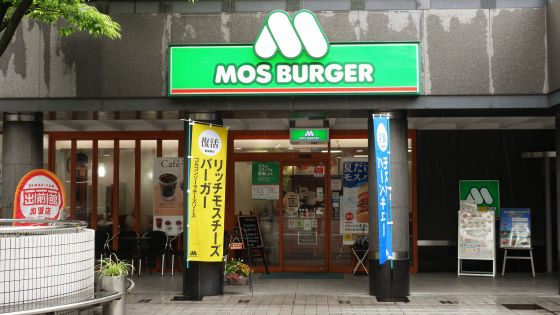 When entering the shop and placing an order, I handed out a number card. Wait about 5 minutes ...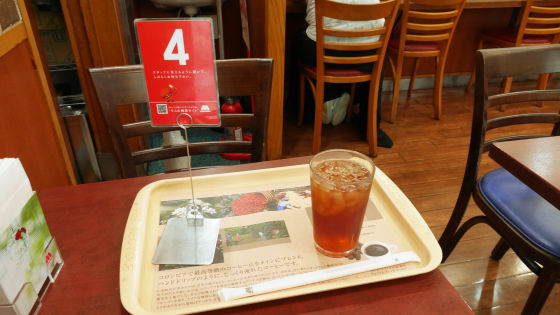 "Barbecue Mos Burger special sauce of vegetables and fruits" arrived.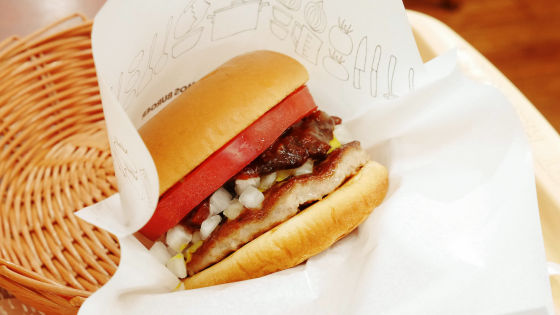 Because of the thickness of the buns, sauce, tomato sauce and tomato sauce, it is a burger with a considerably high height.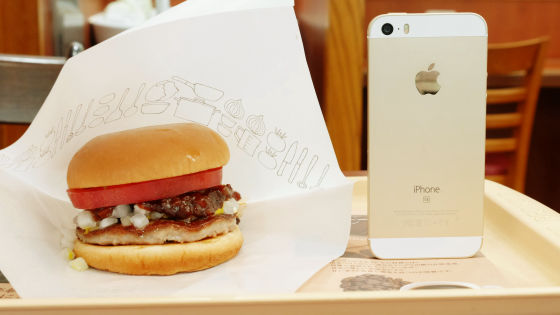 The source is overflowing from the burger. Below the barbecue sauce, besides chopped onions, two kinds of sauces are laid, namely American mustard and mayonnaise type.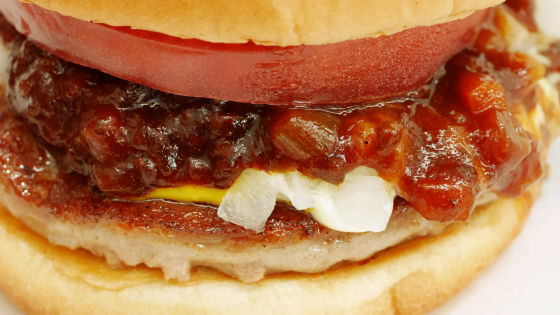 So I will eat it at once.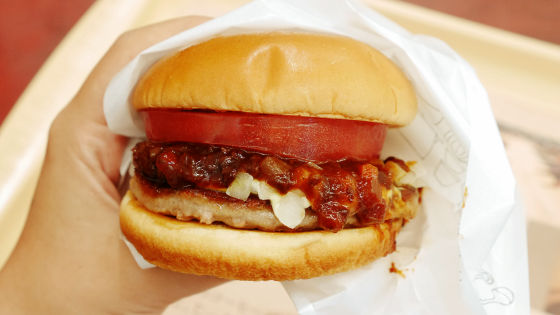 When it gets crushed, the sweet barbecue sauce taste will spread to the mouth. The barbecue sauce where dates puree, mango chutney is used has fruit sweetness considerably condensed, but it is not sweet as spices such as flavored vegetables and cumin oregano are added. Various elements such as sweetness, hotness, spicyness, taste of vegetables, etc. are spreading in the mouth, it has a quite deep taste. Mildness of mayonnaise and accent of American mustard are also good. Smell of smoked aroma is also quite effective and appetite intensifies.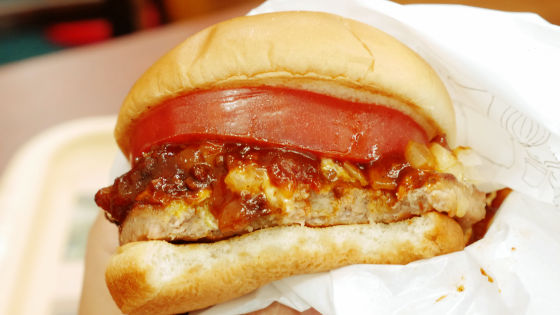 It is a pretty rich sauce, but when you eat it with tomatoes in a round shape, it makes you feel a little disgusting. From the depth of the sauce of the sauce in the summer it became a highly addictive burger that gripped with "another bite" and one after another.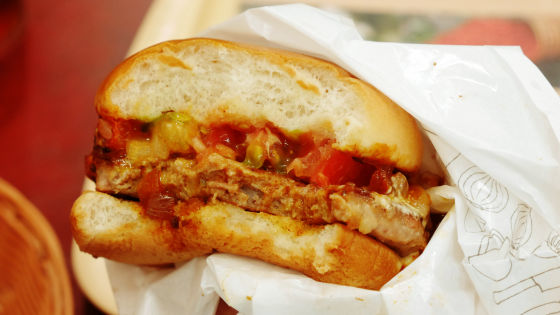 Besides, barbecue moss burger vegetables and fruit special sauce is 390 yen including tax, calories are 359 kcal, it is provided until early September.