I tried comparing drinking with "Momomo" which is popular among the popular series of pears with fans waiting for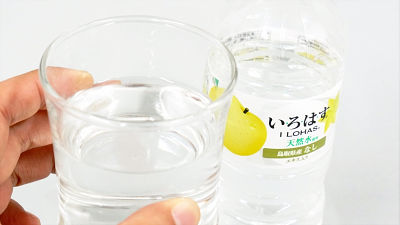 From November 28, Monday, 2016, from Coca-Cola, will be a new flavor of fruit flavor water "I do not have"Will appear. We recruited requests from fans in questionnaire, and a new flavor of "Nazimushii" flavor that reproduced the "None" flavor of the first place in Dantotsu with an extract without Tottori prefecture extract gave it to GIGAZINE editorial department Since it arrived, I tried comparing drinking with "I do not have sesame mushrooms" which is popular No. 1 among the same series.

I hara (ILOHAS)
http://www.i-lohas.jp/

In the editorial department, the box "I do not have a preceding drinking comparison set" arrived, which is a set of "No Iro and Sora" and "Iro Kuro Sumomo". What on earth is this something ......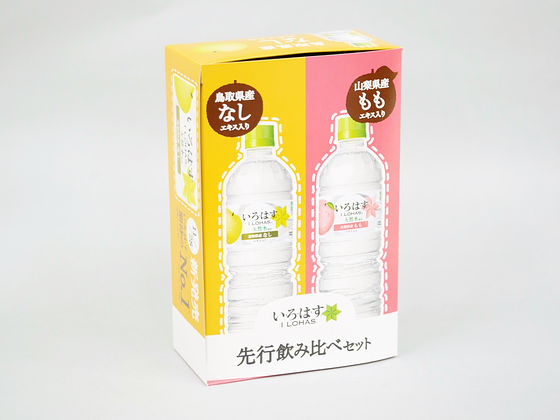 Prior to the emergence of "I LO · H · SUNA", it is a gift product for the campaign to which "WORKARO · SUNA & amp; MOMO drink comparison set" that was recruited for Twitter only was won did.

New appearance · · · Sunday will be given to 10,000 people before release!(* Note: campaign has already been completed)
https://reg.cocacola.co.jp/op/CCPARK/2116-GKT-app/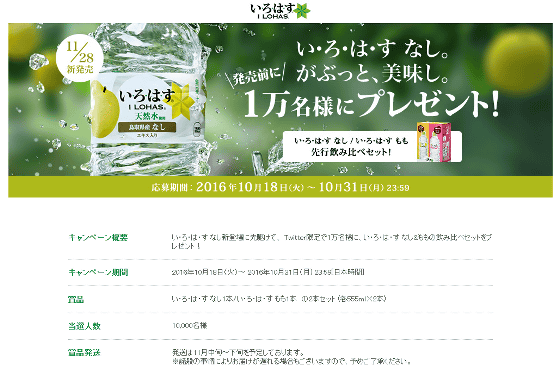 When opening the lid, two PET bottles and leaflets are included.



Congratulations on winning "leaflet. To the hands of the lucky 10,000 people who won the prize, this same item is starting to arrive.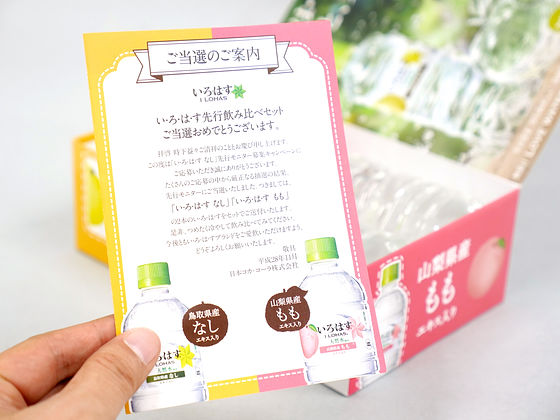 When opening the leaflet, there was a chart for tasting two flavors compared to drinking. In fact, drink and compare "Momo" which is the popularity No. 1 of No.1 series, and "None" newly, fill it in the chart and share it with the hashtag "# Iroha sushi and drink comparison" Right! It is contents.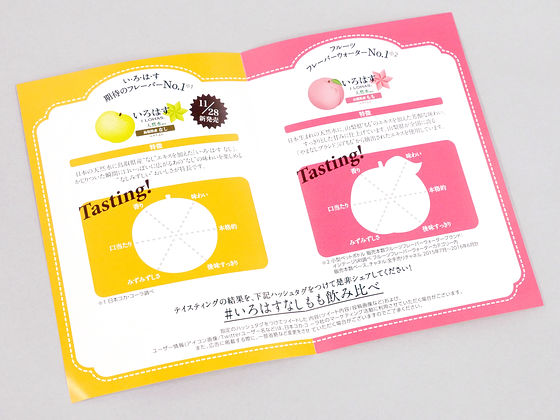 That's why I finally appeared in the form of "I Lo Wa · S · N" and "I · · · · Sumomo".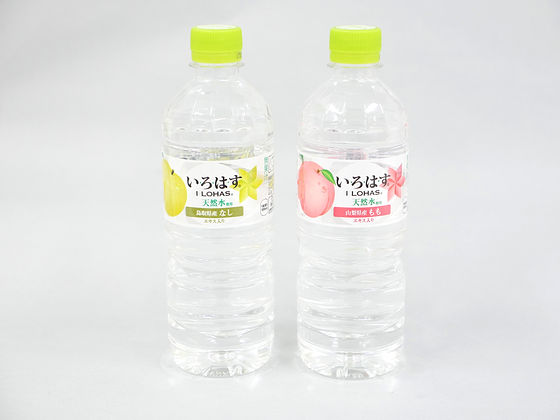 "I do not have it" is a fruit flavored water using natural water, it is said that the flavor is attached using the extract without Tottori prefecture.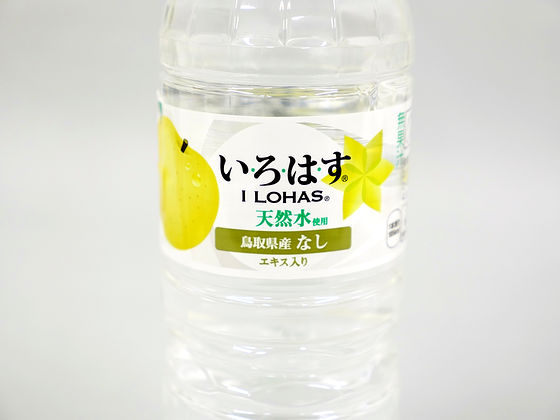 Sugars and pear extracts are contained in mineral water.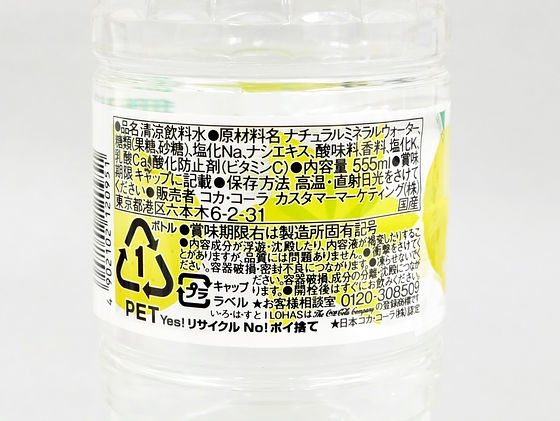 The energy is 19 kcal per 100 ml, and it is 105 kcal even for one (550 ml).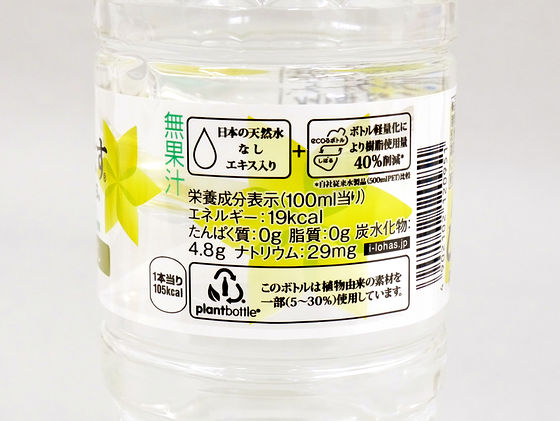 I chose to chill the refrigerator properly because it means that you can taste the original flavor of "None", so cool it in the refrigerator.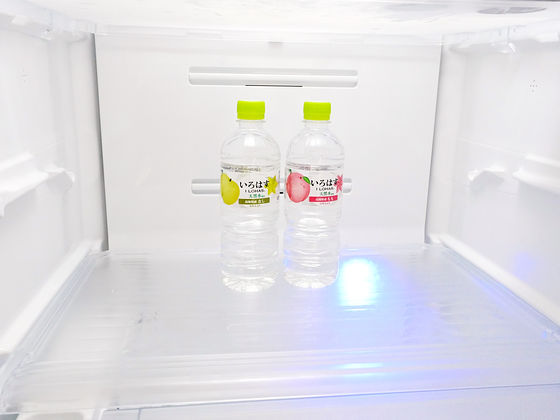 I will drink it with a crisp chill.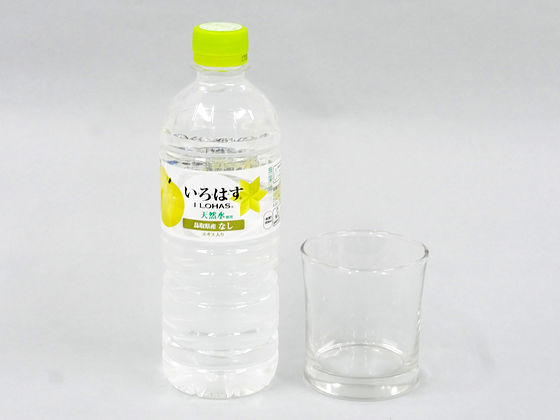 Opening the cap and putting it in the cup, the fragrance of pears drifted a little.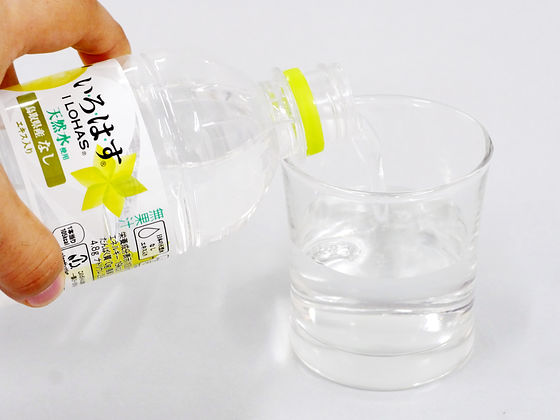 As you approach your nose, the fragrance is reproduced like when you bite a fresh pear, surprised by the authentic scent that you thought as "pear juice?" The flavor that was moderately sweet finished was put in an exquisite point that was not too sweet and not too refreshing, and it became a taste that I consented without thinking that this is certainly "an innocent shit" indeed It was.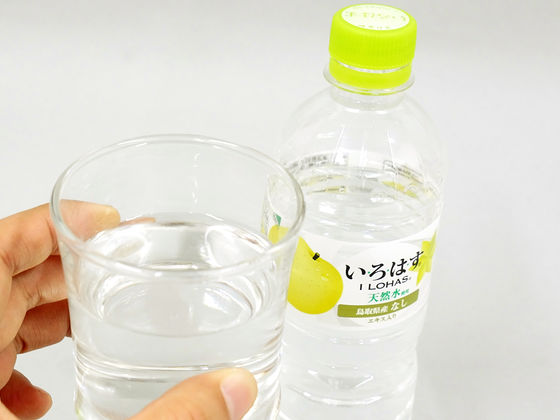 So I tried to compare "none" and "peach" and drink it.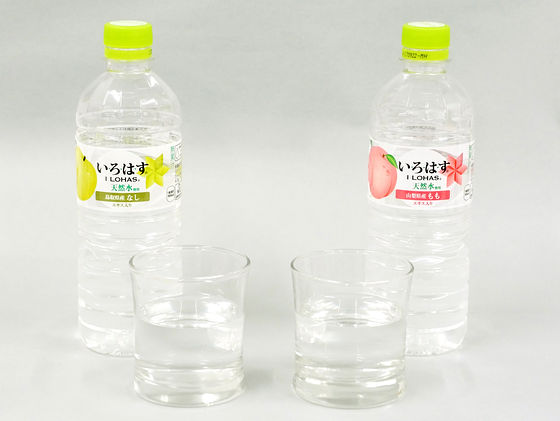 Compared with "I do not have Sumomo" which feels the flavor of rich thighs, "None" seems to go a step back in terms of taste and authenticity, but that is also "peach" to the last When compared with the case. Inside was a drinking comparison that felt the personality of both people feeling that there is a person who feels that "Momo" is too strong and "None" is just right.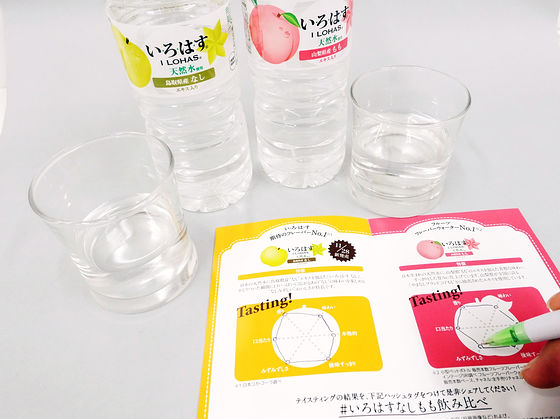 "I do not care" is scheduled to be released nationwide from November 28, 2016. The price is 130 yen per tax.