Suntory `` Yogulina Sparkling '' tasting review with sharp sweet carbonate added to the gentle sweetness of yogurt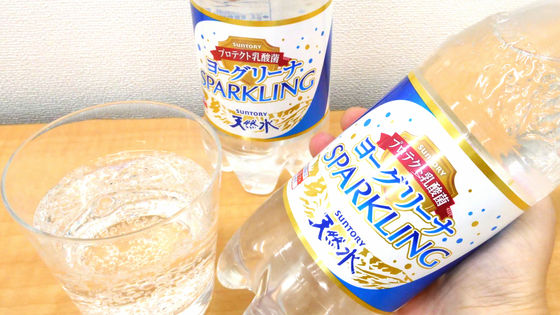 Suntory
Yogurina
, which surprised that it
tastes like yogurt even though it is transparent
, and
Yogurina Sparkling,
which is added with shwa and carbonic acid, will appear on Tuesday, January 28, 2020. I tried to find out what kind of taste it was like by adding carbonate to yogurina, which has a gentle taste.
For physical condition management in winter! Suntory Yogurin Sparkling, a gentle milky sweetness and pleasant carbonate, will be released for a limited time | News Releases | Suntory Beverage & Food International
https://www.suntory.co.jp/softdrink/news/pr/article/SBF0933.html
Yogurina Sparkling has a capacity of 500ml and the package looks like this.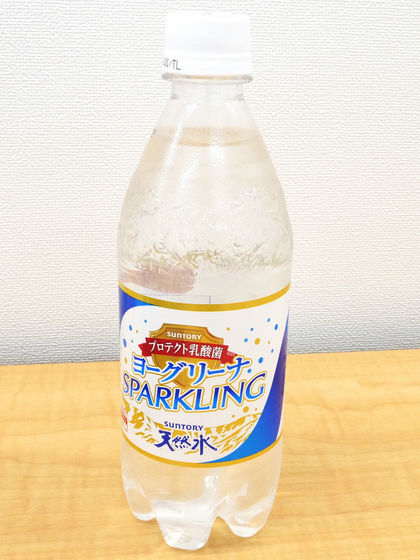 The calories per 100ml is 28kcal, and the calories per 500ml is about 140kcal. Raw materials include natural mineral water, whey fermented liquid, lactic acid bacteria, mint extract, etc.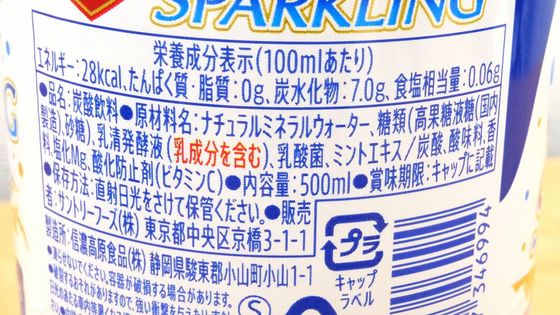 Comparing Yogurina Sparkling (left) with the
renewed
Yogurina (right) in
2019,
you can see that the bottle shape and package design are quite different. Yogurina has a capacity of 540ml, and yogurina sparkling has a smaller volume.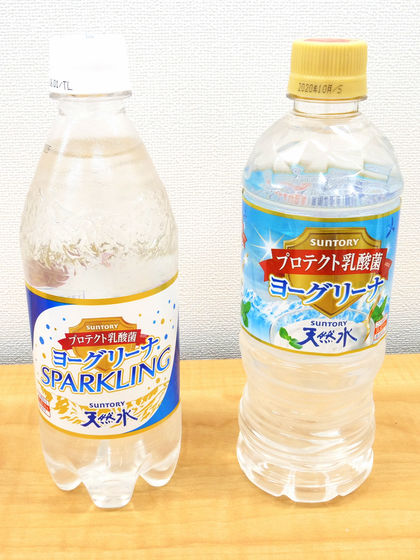 Yogurina has a calorie of 24kcal per 100ml, which is a bit less caloric than yogurina sparkling. In addition, it contained salt and honey that were not found in the raw materials of Yogurina Sparkling.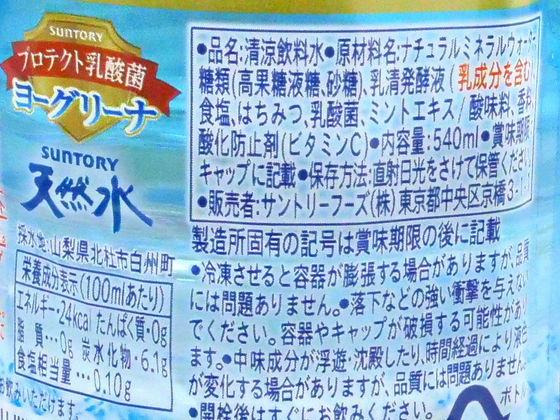 When I twisted the Yogurina sparkling cap, I heard a whispering sound.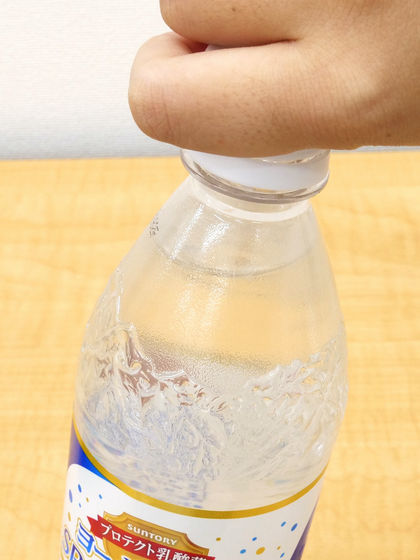 When poured into a cup, the sweet scent of yogurt spreads with the sound of shash.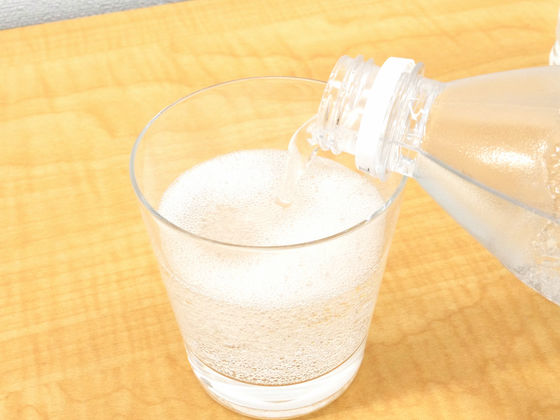 You can check how the carbonic acid pops in the following movie.


I poured `` yogurina sparkling '' with carbonated yogurina added to the cup-YouTube
There is no difference in color compared to Yogurina, and the drink is colorless and transparent. The difference in appearance seems to be only carbonated foam.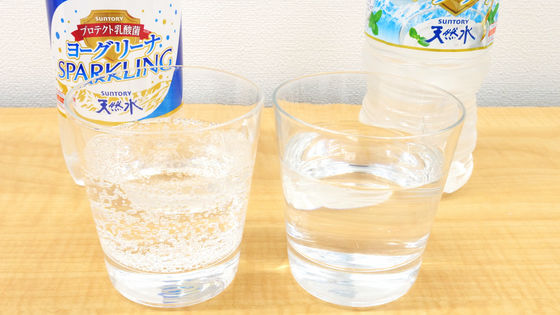 When I drank it, the refreshing sweetness of yogurt was added to the crackling stimulus of carbonic acid, and it was refreshing. Compared to Yogurina, which has a little sweetness of yogurt in the back mouth, it has a refreshing finish with no sweetness in the back mouth, probably because of the effect of carbonic acid or lack of honey.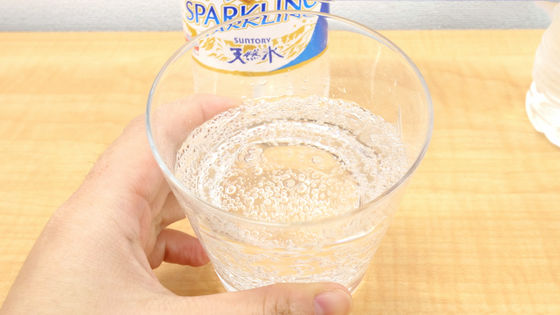 'Yogulina Sparkling' can be purchased at convenience stores and supermarkets nationwide from January 28, 2020 (Tuesday), and the price is 131 yen excluding tax. At Amazon.co.jp, at the time of article creation, a set of 24 was under reservation for 2711 yen including tax.


Amazon | Suntory Yogurina Sparkling Natural Water 500ml × 24 bottles | Natural Water |