How is "different" from Mitsuya Cider in "slightly sweet cider" with "slightly carbonate"?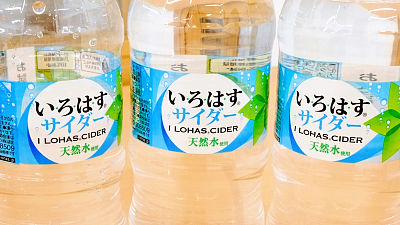 Cider with gentle stimulant carbonate and slightly sweetness will appear from March 14th (Monday) from "I do not use the Japanese water".CiderSpeaking of the classicMitsuya CiderSo I tried to compare what I'm doing with a different product.

I love you · · · cider's gift campaign | い ろ · は · · す (I LOHAS) 公式 サ イ ト
http://www.i-lohas.jp/campaign/cider/

This is a package of "I do not care cider". As usual, it seems that it does not change at all ... ...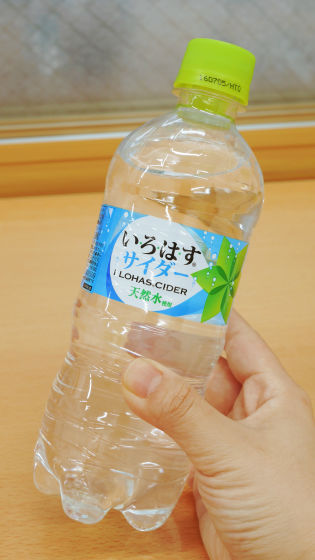 It is like this when compared with the regular version. Natural water which is not a cider is 555 ml of contents, and it is 515 ml of cider, so the bottle is also slightly smaller.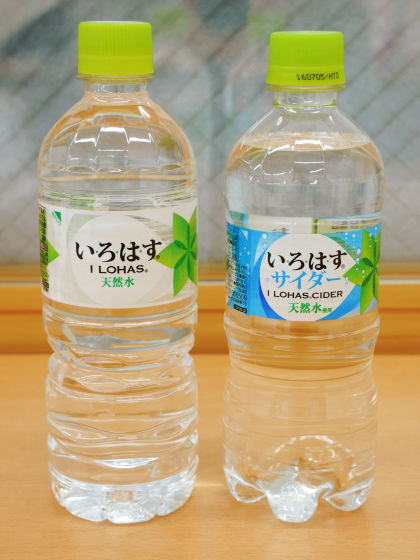 Looking at the raw material name, following natural mineral water, it contains saccharides (fructose / sugar), apple extract, acidulant, fragrance and so on. The calorie is 19 kcal per 100 ml.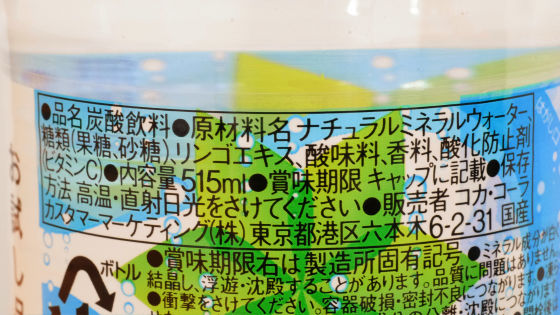 So I will actually pour into the cup and drink it. The showering feeling when pouring into the cup can be confirmed from the following movie.

A state when you are pointing "crawlers cider" in the cup - YouTube


Schwaszwa ... ... and somewhat modest lathering foaming · · · cedar.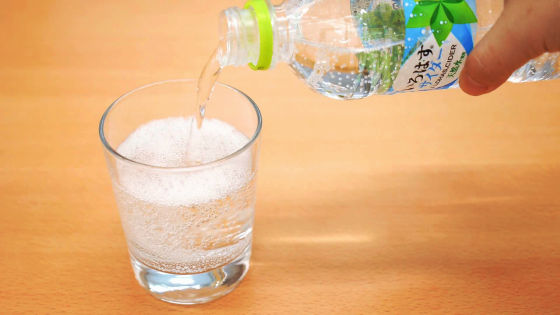 When I tried drinking it was not a strong carbonic acid like a tone, but rather a faint micro carbonic acid which is "...... Schwaq" in the mouth. Because sweetness is moderate, even a person who does not talk about carbonated drinks feeling drunk, it is too sweet, so the aftertaste is also refreshing.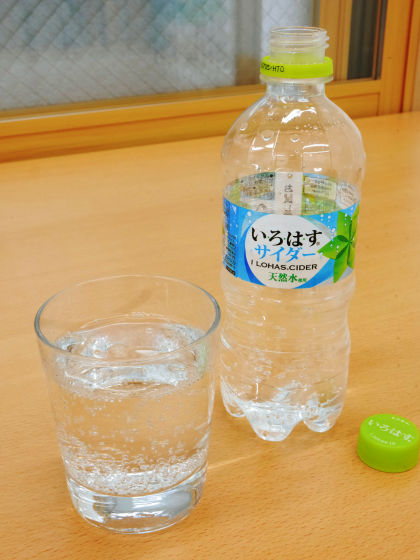 Because the original sweetness is modest, even if you drink a bit of carbon dioxide, it is also a point that you can not feel it as "solid sweet".



How is it different from Cider's classic, Mitsuya Cider? So I tried to compare. The direction of foam standing when poured into a cup is slightly stronger than Mitsuya Cider.

When you are pouring Mitsuya Cider into a cup - YouTube


In comparison, we can feel the strong claim that Mitsuya Cider is "Cider !!!" for both sweetness and strength of carbonation. As calories also Mitsuya cider is 42 kcal per 100 ml, so · · · cedar is 19 kcal, there are also differences in the amount of sugar etc and the difference such as taste and smoked etc is born. If you are a person who likes carbonated drinks and often drinks it may be felt that the cider is unsatisfactory, but if you are a person who says that you do not drink much carbonated drinks · Sesider seems to feel easier to drink, although it is a place where preference is divided, it is certain that the two products are completely different finish.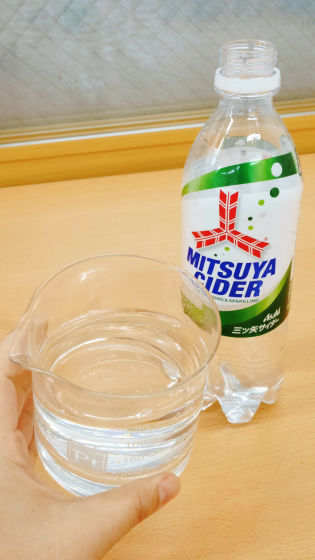 In addition to this 515 ml PET bottle, 1.5 L PET bottle will also appear in the cider. The price is 515ml PET bottle 130 yen for tax, 1.5L plastic bottle for taxation 320 yen.