I drank a refreshing ``Bayarius adult peel lemon'' that matches the sourness and bitterness of lemon and honey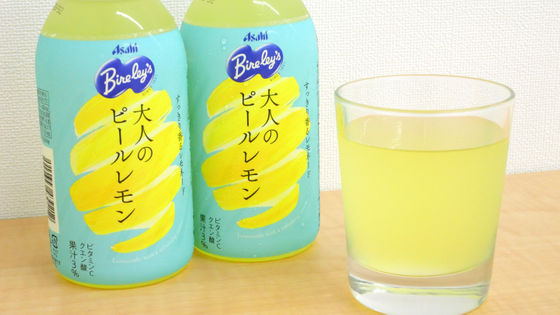 From August 15, 2023 (Tuesday), ``
Bayarisu
Adult Peel Lemon
'' using lemon juice and lemon oil fragrance will be available from Asahi Soft Drinks' fruit juice brand ``Bayarisu''. It is said that you can feel the refreshing but bittersweet taste of lemon, so I actually drank it.
``Bayarisu Adult Peel Lemon'' August 15 Limited Release | News Release 2023 | Company Information | Asahi Soft Drinks
https://www.asahiinryo.co.jp/company/newsrelease/2023/pick_0804.html
At a convenience store, I found 'Bayarice Adult Peel Lemon'.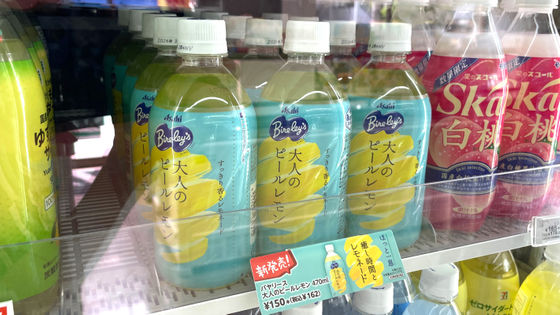 The package of 'Bayarisu Adult Peel Lemon' looks like this.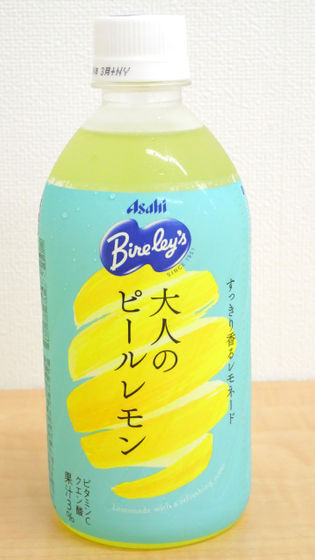 Sweetened glucose liquid sugar, lemon juice, honey, etc. are used as raw materials.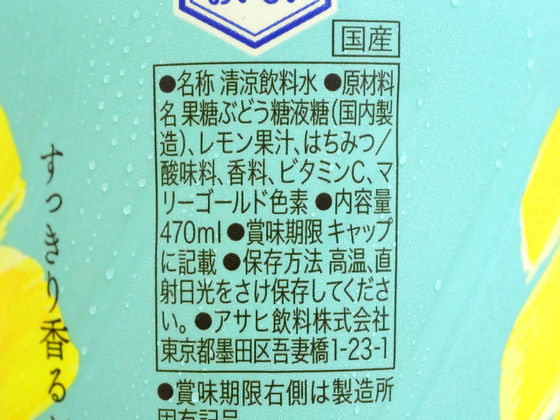 Calories are 42 kcal per 100 ml. Since the content of 'Bayarice Adult Peel Lemon' is 470ml, the calorie per bottle is about 197kcal.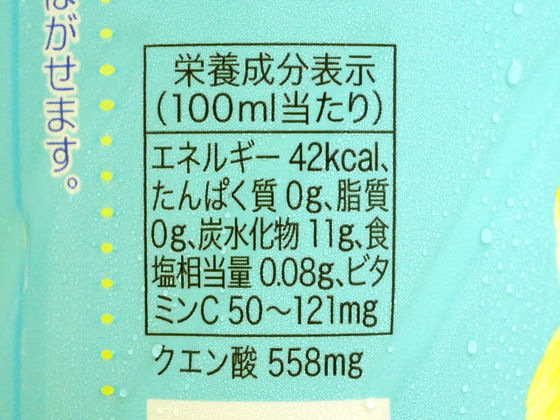 When I poured it into a transparent glass to check the color, it was a slightly cloudy yellow.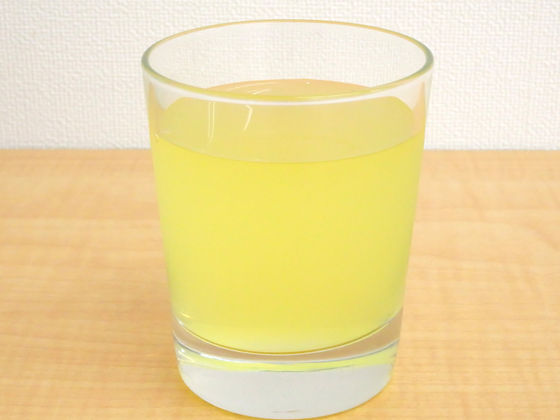 When you drink it, the refreshing sourness and bitterness peculiar to lemon spreads in your mouth. You can feel the sourness of lemon and the sweetness of honey. It was a perfect drink to ``drink slowly while enjoying the flavor of lemon'' rather than ``drinking up at once''.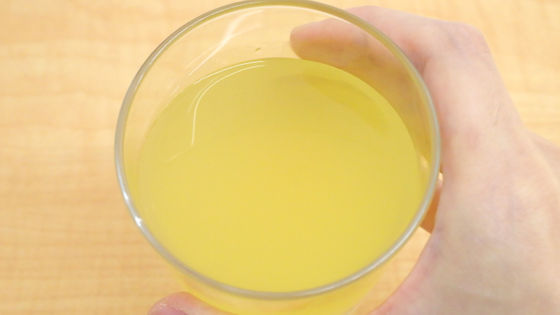 The suggested retail price of ``Bayarice Adult Peel Lemon'' is 173 yen including tax, and it will be on sale nationwide from August 15, 2023 (Tuesday). It is also sold at Amazon.co.jp, and the price is 2996 yen including tax (125 yen per piece) for a set of 24 at the time of article creation.


Amazon | Asahi Beverage Bayaris Adult Peel Lemon 470ml x 24 | Bayaris | Vegetable Juice / Fruit Juice Mail Order